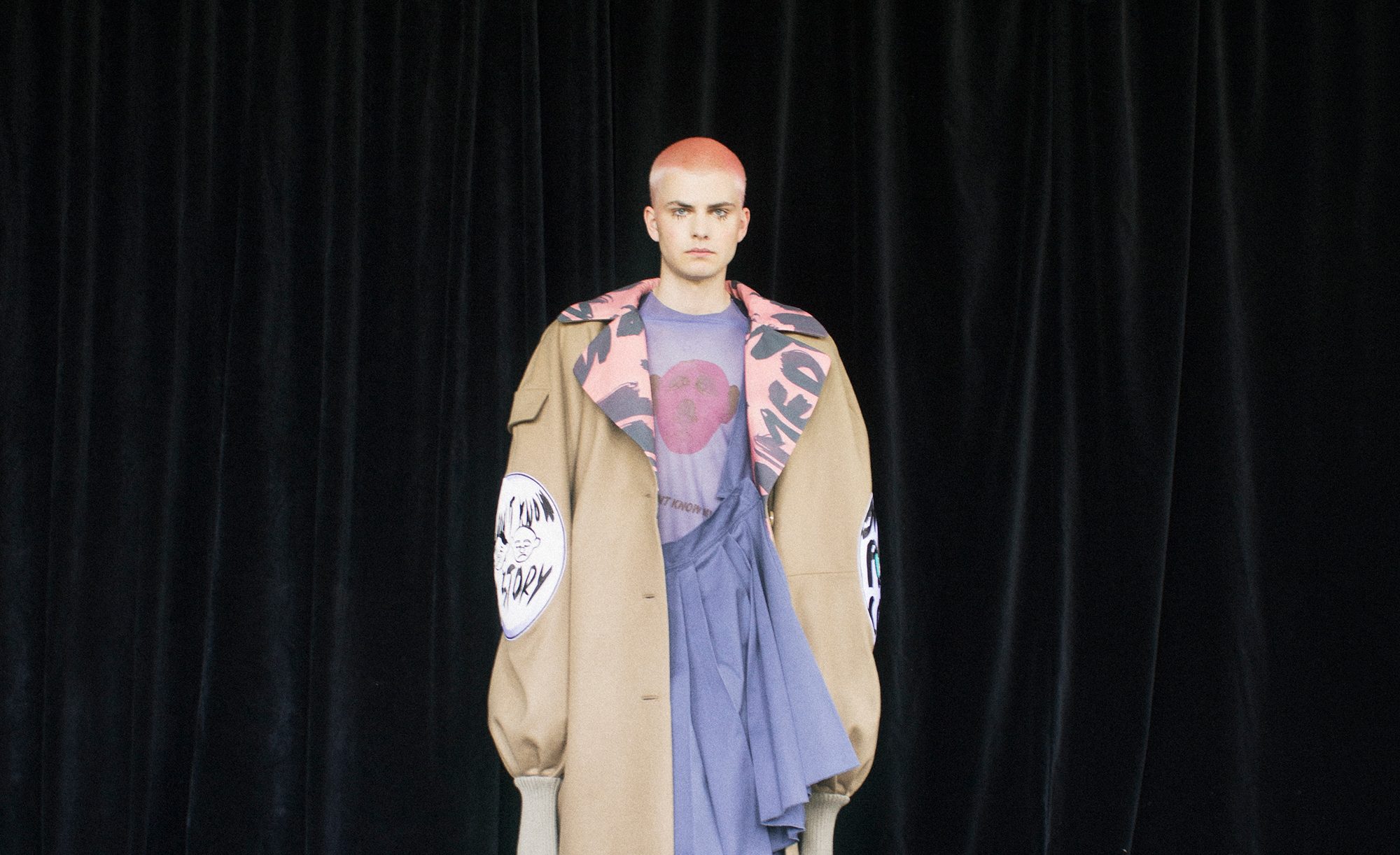 Alisa's Rusakova's graduation collection is beautifully accomplished, showcasing her broad, open and multidisciplinary approach to fashion design. Having made a short film, publication and full collection including accessories for her final project at the Royal Academy of Fine Arts Antwerp, her drive and determination is also evident. Whilst at high school in Russia, Alisa attended evening classes almost every day at the Helen Fashion Design School, further fuelling her interest in foreign fashion education and convincing her to study abroad. "I saw the atmosphere in Antwerp and the city itself seemed very cool to me. So I decided to go for it", she explains. "I should say here that our school is pretty tough, but I've learned a lot and the international atmosphere is great".
For Alisa being an 'artist' and a 'designer' are not mutually exclusive, the two disciplines meet on an equal field in her work. "I cannot imagine fashion without illustration and photography", she tells us and it's no surprise that she looks outside of fashion for inspiration, instead drawing from contemporary painters and photographers. Inceptions for designs often come through fleeting encounters with an image or book. "That's how it usually begins, then I research further, figure out the mood I would like to work in and start developing the concept".
Her gender-neutral designs see her unique drawings and texts mesh with clothing in an effortless and organic way.  The oversized pieces are deconstructed then layered and assembled with softer transparent tops and tights in a play on punk's infamous DIY ethic.
Alisa's plans post-graduation are to start her own brand whilst continuing to explore her work in other directions. "One of the projects I have planned is a self-published magazine featuring my cloths, illustration, photography and texts, alongside figures who are influential in my work. I would love to make something that people would like to see, read and own", she beams. Given what we've seen so far, we wouldn't put it past her to achieve just that, and more.