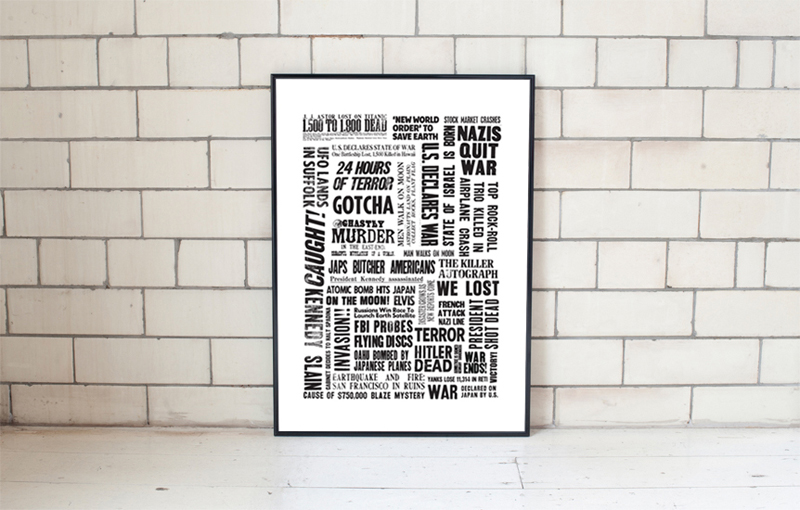 It's no secret that the transition from student to freelancer can be a perilous one, particularly in an industry as crowded as design. Some seem able to take it in their stride though and waste little time in forcing their way into the reckoning. Having only graduated from Manchester School of Art last July, Dan Heron is very much on the front foot.
Having founded the studio Ce Monde in the gigantic Hope Mill, Dan splits his time between working on client briefs and personal projects as he continues to define his style and direction. Artistic vision holds great significance for the young designer who undertook internships while studying. "They were both very different experiences, from the style of work I did to the studio or office environment I worked in, and I learnt a lot doing them," he tells us. "I came out of knowing more about what I wanted to do in the future and also, just as importantly, knowing what I didn't want to do."
Dan's time with Topman in London and The Designers Republic in Sheffield certainly provided a broad spectrum of experiences that have played a role in helping define his current direction. With clients ranging from the North Wales NHS to emerging band Embers, his burgeoning portfolio shows an adaptability that belies his tender years. We're big fans of the Science of Sound project, one of his final at university.