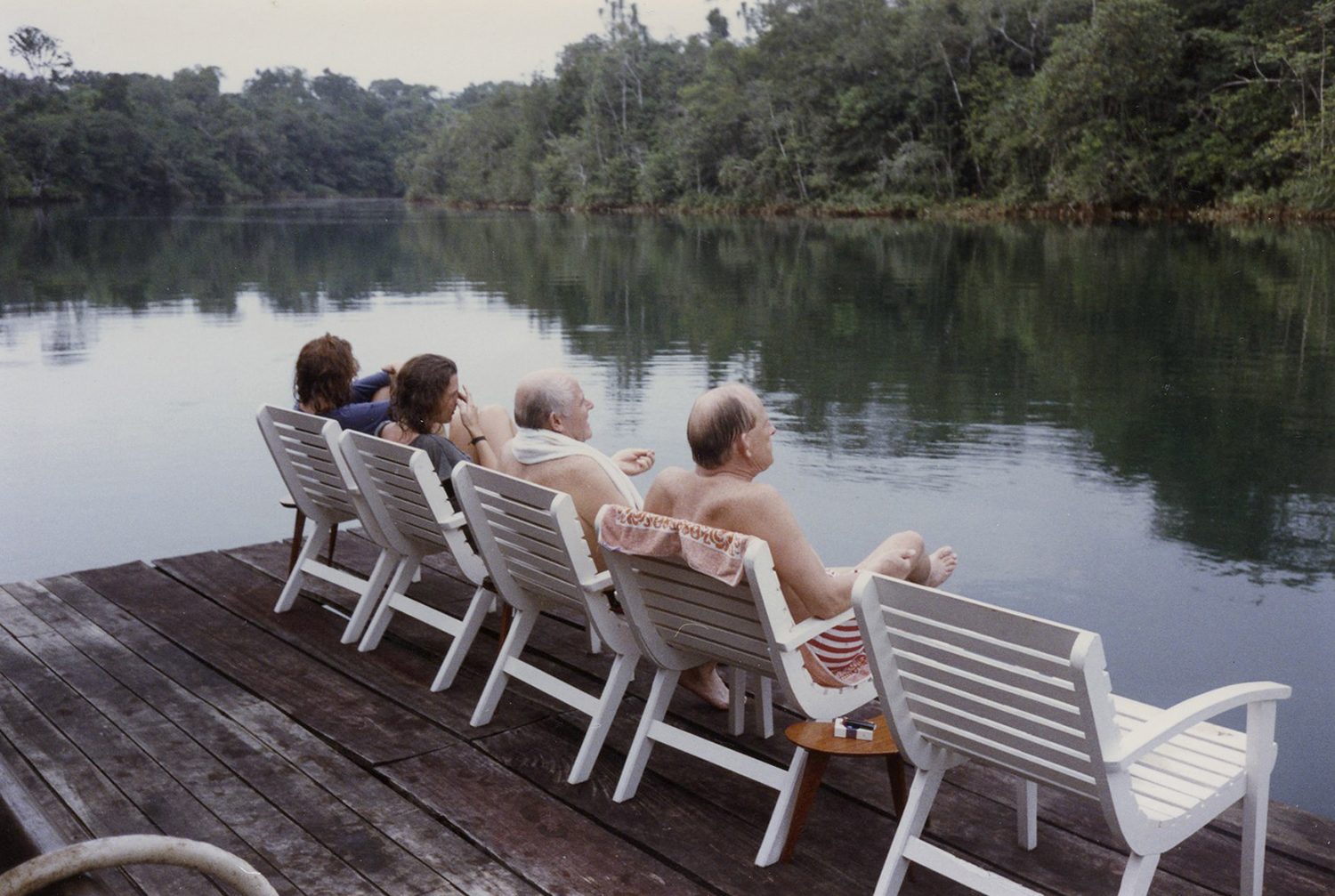 Personal documentary projects often portray matters and themes that are broadly universal and as such, can be approached with a shared sense of nostalgia. However, that's not the case with the striking and vivacious images that make up Bristol-based photographer Isaac Blease's project 'Charaxes Imperialis'.
After being bequeathed a large butterfly collection by his grandfather, the considerate decision to donate the collection to the Natural History Museum was made. It wasn't until revisiting the collection now housed in the Lepidoptera archives that the idea for the project came about.
Seeing the collection in this clinical and objective environment the familiar feelings of nostalgia were stripped away and instead it was the family photographs alongside the collection that became of interest. He began researching the collection and its associated cultural histories and retraced the journey made by his grandfather to Zambia, which led him "down the wider path and experience towards the subject of re-addressing the collective history of Empire, which continues to surround us daily in historical and contemporary forms".
The result of this journey is a series of honest and beguiling photographs that reference both the processes of butterfly collection, as well as the complicated histories that surround it. Isaac tells us that for him "it was important to focus on what I could get out of the collection in terms of ideas and inspiration, instead of just portraying it. When people hear about the project they expect to see butterflies, but often don't want to engage with the collections associated histories of colonialism, which is what the work is about for me".
Archives and the museum environment continue to be a catalyst and inspiration for Isaac, as can be seen through a further project to come out of his trip to Zambia in which he worked with the Livingstone Museum. In addition to this he is currently studying for an MA in Curatorial practice at the University of West England, which involves a placement at Bristol Archives. Although not necessarily wanting to become a curator, he believes that a lot can be learnt from curatorial practices, which he hopes to apply to his own approach towards photography. "The boundaries between artist and curator are becoming more and more blurred, within photography currently, there are lots exciting installation based works which push the boundaries of the medium. To be honest I just want to work on interesting projects and keep pushing myself as a practitioner and I think the course is working in regards to this".