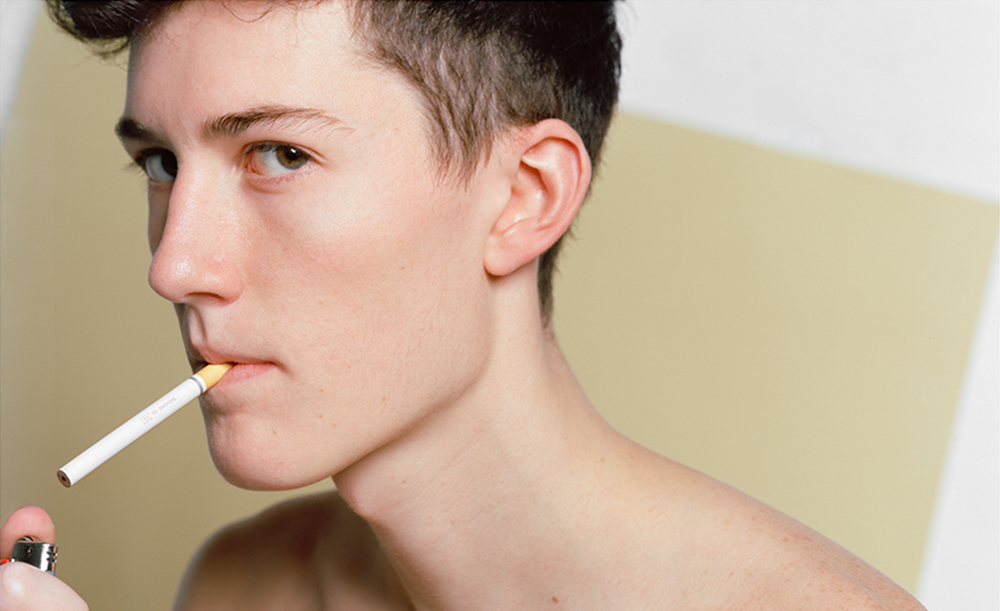 It's rare that work is submitted to us references a 17th Century artist but it was with great excitement this week that such an instance occurred. Fashion and fine art photographer Nicole Vega's ongoing series The Plastics is inspired by notorious scrapper and lauded painter Caravaggio and his vanitas of young men in the Renaissance.
Themes of  homoeroticism, youth and desire are consistent with Caravaggio's work, while the objects and visual style are entirely modern. The young men posing with various objects for Nicole, represent various aspects of sex, commercialism, art, youth and gay culture. With charged titles like Fag, Twink and Creampies, the series plays on the ways youth and gay men are objectified and commodified by various subsets of modern society.
Nicole's work often touches on themes of identity, primarily sexuality, gender and race. As a native New Yorker and a first generation American Dominican, her conceptual work often speaks about the issues she has been confronted with her entire life. "There's been this new focus on young, 'feminist' female artists in the art and fashion worlds, but just like in the second-wave movement, the voices of women of color or lower classes are excluded and not paid attention to" she tells us. "I want to make work for our generation of 'interns' and the ones to come that transcends this institutional practice and expands the discourse on issues that affect me and my peers".
With the Parsons student already racking up internships with Boys by Girls, 2b management and Images Model Management it seems to us that Nicole has the determination and drive to match her talent for both composition and concept. Do not be remotely surprised when this young lady's name starts popping up all over the place.