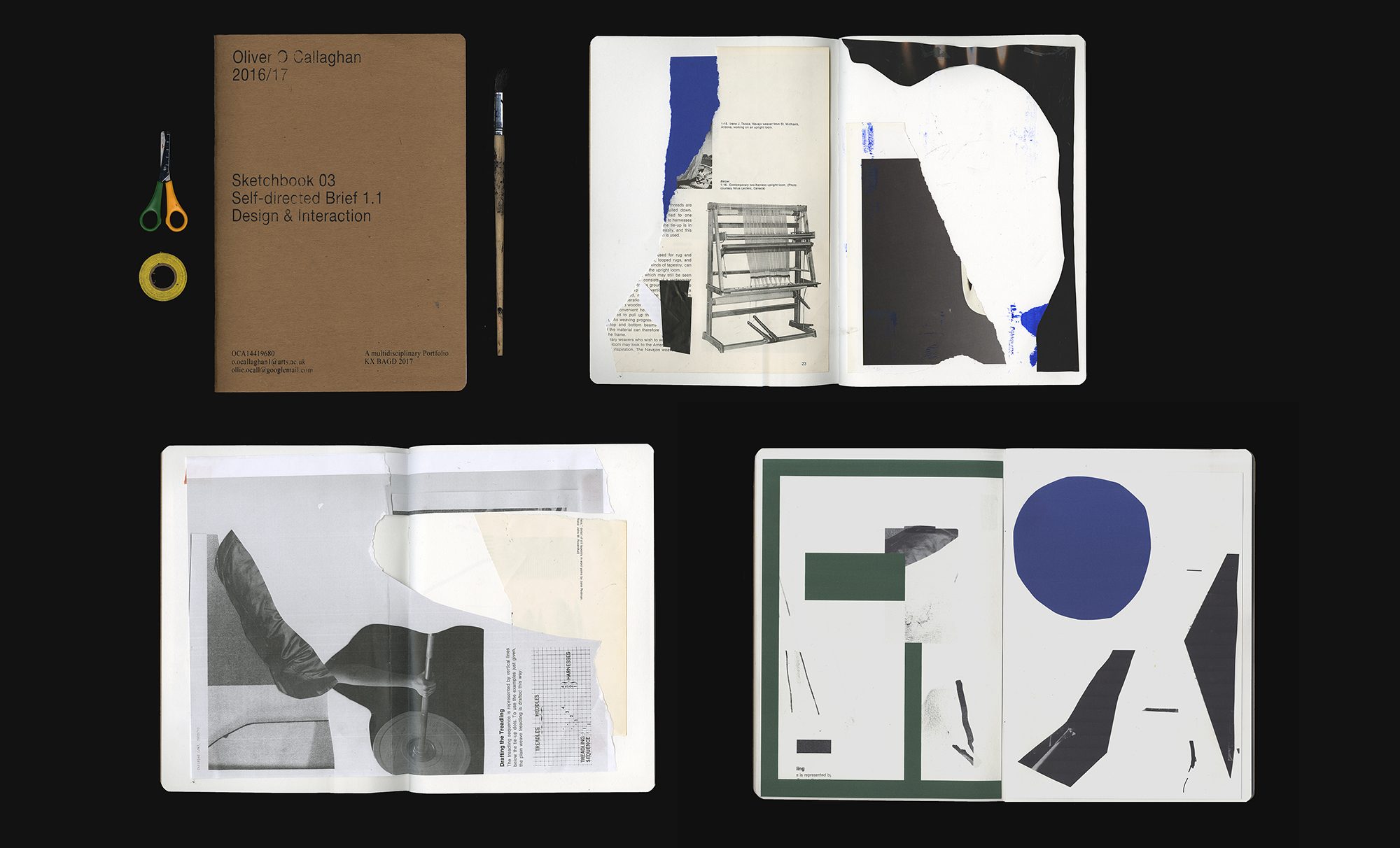 The wealth of opportunities and prestige of London's art schools is the familiar combination that swayed Oliver O'Callaghan's tough decision to leave the North in order to further his creative practice, but one that he, just like many others, ultimately felt compelled to do.
The philosophy and support of the Central Saint Martins graphics tutors in relation to idea generation, experimentation and collaboration were key in informing the young designer's conceptual way of thinking and tackling conditional design. "I knew I didn't just want to stick to one creative discipline" he explains, "This is why I chose CSM. Its diversity attracted me and the conceptual mind-set made the course stand out from the rest".
A background in fine art and painting has also moulded how Oliver plays with material and composition within his work. His use of collage and archive images juxtaposed with bold and clean typography make for a confident and rich output. Within this DIY aesthetic Oliver finds himself "testing the boundaries of accessibility with found imagery and the mechanical process of manipulating material as my own".
Despite settling far from his home town, it's clear that Oliver's upbringing is a principal influence in many of the subjects and themes that surround his work. His practice revolves around underpinning the process of commercial, consumer culture and metaphorical observations. His dissertation project 'Moral Fibre', explores a long-term battle taking place in football between the corporate and working class worlds. Beyond that, the project serves as a metaphorical depiction of the soaring levels of inequality in British society.
Having recently interned with two magazines and a brand agency, Oliver is quickly learning the disciplines needed to work within the commercial and freelance world. "A lot of the time I find it hard to pin down exactly what I want to produce" he reveals, but with an ever broadening set of experiences, he's sure to find himself in demand regardless of direction.
With some exciting freelance projects in production at the moment, we'll be keeping tabs on Oliver's stimulating and experimental work, we think you should too.