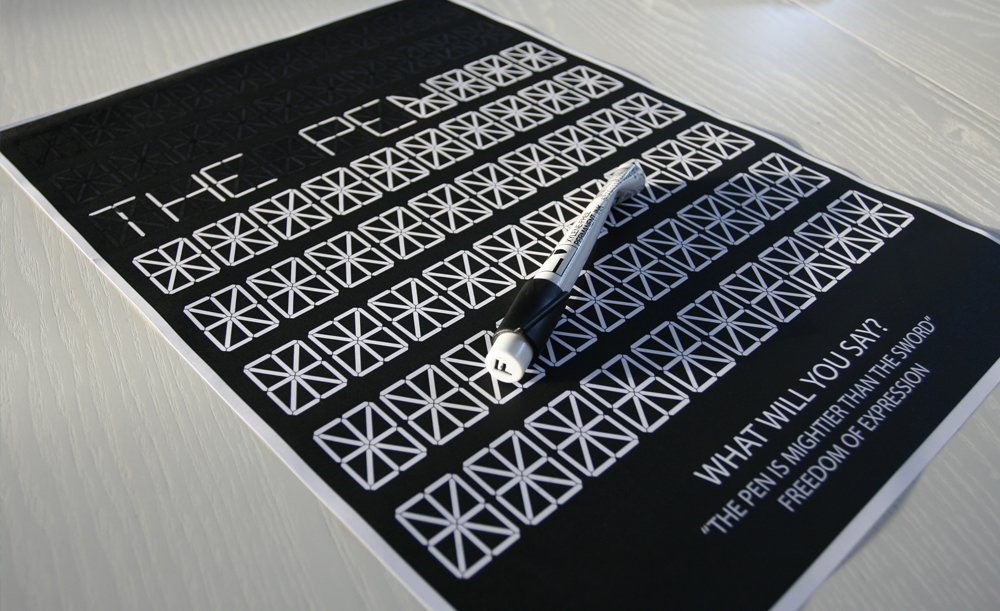 When it comes to graphic design, some of the world's biggest firms and agencies are found in New York City. Few are bigger, in terms of status, than Sagmeister & Walsh and as such scoring an internship there is no mean feat.
One young designer unfazed by the daunting prospect of standing out from the crowd is Rikke Elverdam, currently six weeks into her internship with the creative heavyweights. As part of her course at The Danish School of Design she was encouraged to undertake internships in exchange for credit. Wasting no time, Rikke spent three months last year in Hong Kong with Substance, an experience that she looks back on fondly.
Having revelled in her time in Hong Kong, when the corresponding semester approached this year, Rikke knew that there was only one agency she wanted to intern at. Her simple yet ingenious means of grabbing Stefan and Jessica's attention was this short film, appealing to the pair with a painstakingly created flip book.
With such a prestigious name on her CV already and a portfolio that boasts a range and variety rarely found in someone of a young age, we don't think that Rikke will be waiting too long after graduating to find work in graphic design. Whether she decides to stay in Denmark or to yet again head father afield, one thing is for sure, it wont be anything like the ten months she spent in the Danish Navy after finishing school.
From well composed print design to a QR code made out of books, Rikke has big ideas and the even more enviable quality of being able to realise them as tangible projects that carry real impact.