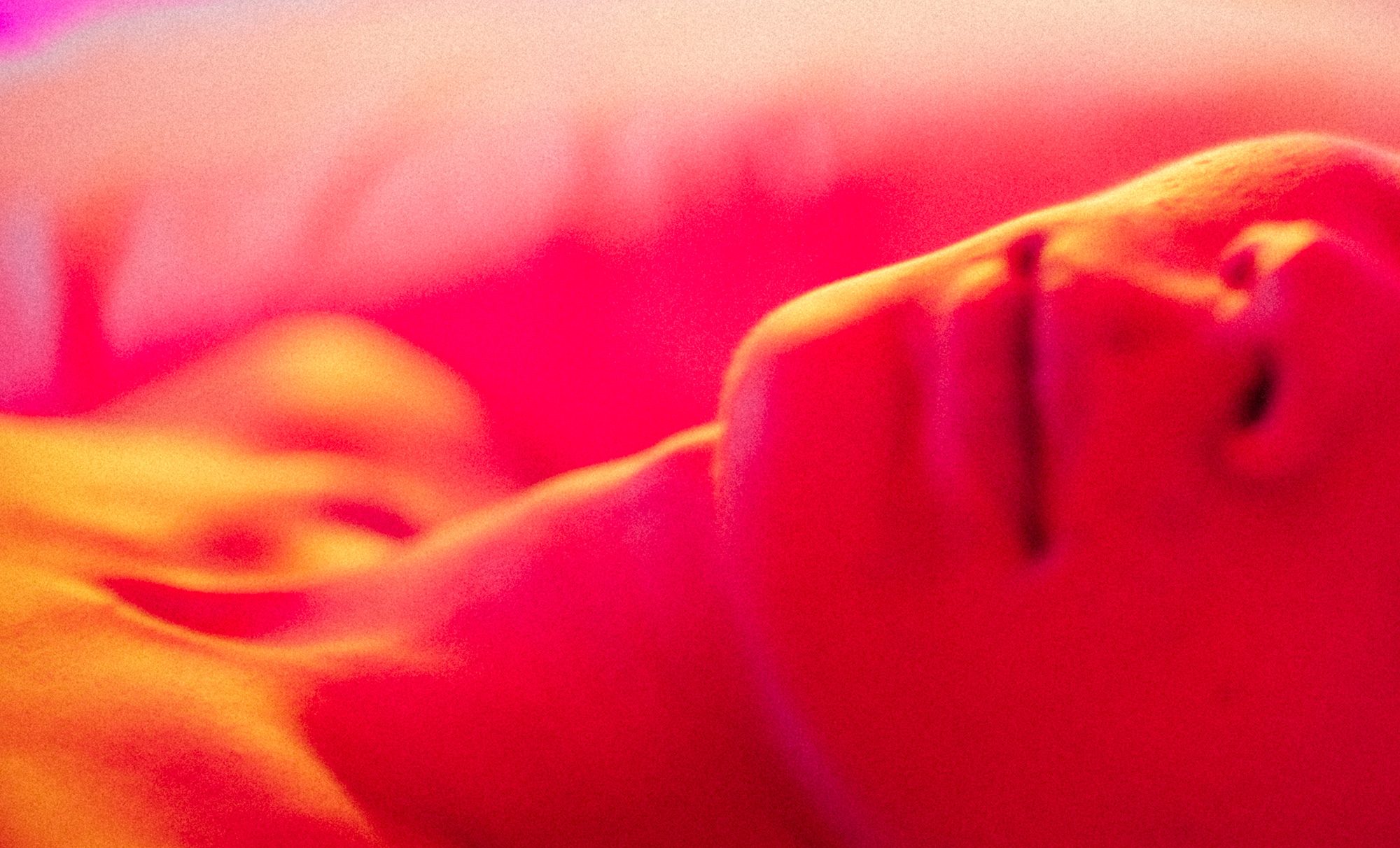 Having set his heart on a future as a creative from an early age, Texan photographer Ryker Allen felt compelled to move to New York in pursuit of that dream. He was drawn to the School of Visual Arts' photography and video programme and despite the big change remains tied to his southern roots. "My hometown itself doesn't necessarily directly influence my work, but a lot of my 'firsts' did happen in that city, my first kiss, my first love, so there are definitely moments in my adolescence that inspire my work".
Almost exclusively photographing queer young men — strangers to him at the time of making the work — Ryker's work forms a representation of his own coming of age. "I tend to think of my subjects as surrogates for the boys I have had previous intimate encounters with, boys that I was dating or have feelings for", he explains. Posing his subjects in a way that brings back specific personal memories, his work is consistently evocative with the models regularly locking eyes with the viewer with a tender gaze. Ryker's use of analogue techniques and specific film stock, creates the soft yet striking colours that set the tone and feeling for each of his images. It's an approach that also provides a nod to Bob Mizer, one of the godfathers of queer image making, who Ryker claims as his biggest aesthetic influence.
This considered exploration of adolescence and masculinity is important not only in Ryker's work, but also the development of his personal identity. Growing up at a time when most magazines covers and editorials presented hyper-masculine imagery that didn't feel remotely relatable, Ryker seeks to create work that's more accessible. "I have come to the realisation that the confusion about my gender identity wasn't because I am gay, but rather because I wasn't really educated beyond the gender binary". Recently reaching "self acceptance of being gender nonconforming" Ryker is working on trying to find ways to talk about that in his work as well.
After moving to New York, an internship with the brilliant Hello Mr. was an important milestone for Ryker, as growing up it was the publication responsible for his first interaction with queer art. "I was already openly gay at the time and quite confident with my identity, but with this confirmation that queer people can make queer things for other queer people, I was pretty mind blowing". Now an associate producer for the magazine, Ryker enjoys the opportunity to meet other creatives interested in the same goals.
Ryker's determination and passion is abundantly clear, insisting that "it's incredibly important that we never stop making. Young people have a voice to be heard, and thanks to the internet and new wave queer media, a lot of my generation is quickly being introduced to new ways to tell the rest of the world how they feel". The rest of the world is listening and eagerly awaiting the next chapter.