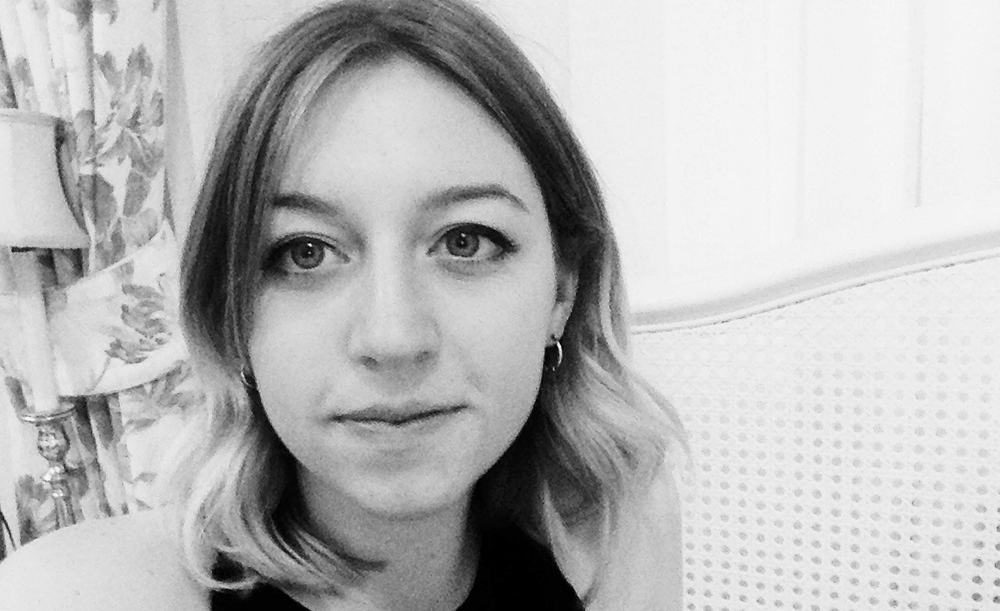 Last Friday, Issue Two contributor Sophie Stafford emailed us about her new project "Paris". Taken during the Techno Parade last month, the series offers a great insight into Parisian youth culture through snapshots of the tremendously popular event. We shared a few of the images across our various social channels over the weekend and got a great response so it seemed common sense to take the opportunity to interview Sophie for this week's Meet the team.
Prior to her 'East Park Boys' series being featured in Issue Two, Sophie has been on our radar for some time. She studied photography at Manchester School of Art, spending a semester in in New York (NYU) during her second year. Having graduated with a first in BA(Hons) photography in 2012, Sophie moved to London, where she recently graduated with an MA in photojournalism and documentary photography from LCC.
She lives and works in London but sat down with us for a quick catch up yesterday, during which we discussed her new project, the development of her craft and a few handy tips for aspiring young photographers.
We got a great response this weekend to your new Paris series, what can you tell us about the project and the event itself?
This project came about when I travelled to Paris in September, before going I was researching events listings to see if there was something interesting that I could shoot a small project of during my time there. That's when I found out about the Techno Parade that happened to be on the weekend I was visiting. 
I'd like to say that this was a planned project, but as I'd never been to the Techno Parade before, it was hard to know what to expect, so I just took along my camera and went to see if there was something interesting to photograph. 
As soon as I got to Nation where the Parade began, I knew this could be a project, as I wanted to photograph everyone I saw. I ended up staying with the parade for the whole day where it travels from Nation to finish in Place de la Bastille. The parade has such an atmosphere of excitement and chaos, its hard not to get wrapped up in. 
In Issue Two your East Park Boys feature was also a portrait led piece, would you say that portraiture is your speciality?
Yeah, I find that I am mainly drawn to people, sometimes it is just something small like how they hold themselves, an expression or an item of clothing I find interesting. A person can convey so much from an certain expression that can change the whole feel of the photograph. 
How have you found working as a photographer since graduating?
It has its ups and downs, recently I have been getting some exciting work which has kept me occupied, and I like being busy with little projects here and there. However it's been hard to bridge that gap between being a student to a working photographer, and difficult at times to get regular paid work. 
Have your experiences in the professional sphere influenced, shaped or altered the kind of work you produce or do you feel more like you're honing your craft?
I feel like my work is constantly evolving with each new skill I learn, each commission and photo shoot I undertake. I definitely think since leaving university my work has changed from documentary to adding more editorial influences to my portraits. l am always striving to make my images better with each new project. It's also been an important realisation that through job opportunities I'm not just confined to one style of photography and can take elements and inspiration from anywhere. 
For any aspiring portrait and documentary photographers out there, what are the essential elements in your opinion of a striking image?
Allude to something more in your image. Considering elements in your images; what's in the background, their expression, tones and colours in the photograph, the light, do you need to take a step forward or back? Think about what you want to highlight, how do you get across correctly the story you are trying to tell.  Each photographer will interpret each element differently and it will be how they define their style of work. 
If you look at Richard Avedon's portraits of the American west, he made the decision to have a white background for each person he photographed, this brings them together away from each of their separate backgrounds and situations into his world, so we can look at these people just how Avedon wanted us to.
We've also had a lot of people commenting on how clean and well-presented your site is. What would be your advice for young photographer when it comes to their online portfolios?
I can't take credit for my website, as it was made by the guys at Catalogue design. 
I struggled for a few years trying to build my own website through free website profile builders, but web design is not something I am particularly good at, so I decided to invest in an online portfolio earlier this year and I'm very happy with my new site. My advice would be if you have the skill to design a website yourself and make it exactly how you want then go for it, however your online portfolio is the first impression clients will see of you and your work, and it makes all the difference to have a professional looking website that presents your work to the best it can be. 
What would be your dream shoot/commission?
Anything that involves going abroad.
Finally, what are you working on at the moment and what do you have on the horizon that you can tell us about?
I have a few things that are in the pipeline for work, and I am delving more into editorial photography, which has involved a lot of street casting for my shoots. I am also currently in contact with Accent magazine who are hopefully going to publish my images from Paris. 
_______
For more, head on over to Sophie's beautifully designed website where you can delve in to her tightly curated and highly impressive portfolio.