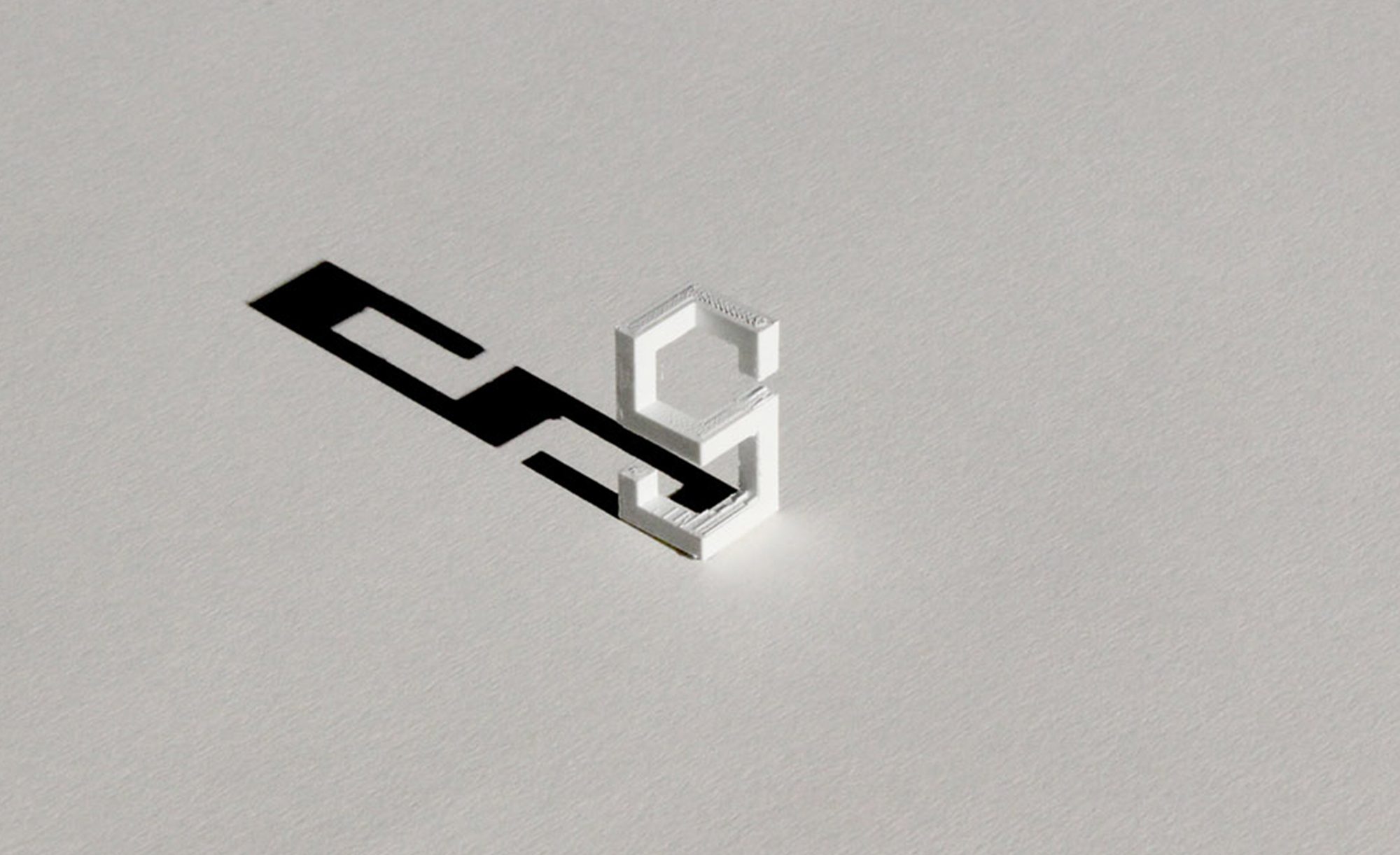 If you're a graphic design student and spend a lot of your time using digital mockups to evidence your concept, then RMIT graduate Veronica Tran's Isotype project should serve as inspiration to broaden your horizons. Digital may well be the currency in increasingly large sectors of the design industry, but experiments with physical output often have a value, depth and intrigue that is otherwise difficult to emulate.
Borne out of an interest in isometric illustration and inspired by the work of the Zero group, Veronica's 3D printed typeface "plays on legibility, light and movement". Puzzles and mazes also fed quite directly into the concept. In particular she was intrigued by the cryptex, so set about finding ways that the typeface could be used to hide messages depending on alignment and pattern of each character.
Studying 3D printing for 12 weeks as an elective, the young designer was delighted with the blank canvas that access to the facilities provided. "I came in to the communication design course at RMIT with a mindset of having to learn something new, or do something different with every project" she explains. "I felt I was able to achieve that and was able to have a lot of different experiences". In this case, Veronica set about familiarising herself with the basics of 3D printing and started ideating about six weeks in. "It went from drawing flat designs on paper and then illustrator, to working on an isometric grid and iterating the type sketches until it began to all look cohesive" she recalls. "I then bought it into SketchUp and had a few rounds of printing before I could get the full A-Z set, I might have blown up a 3D printer in the process".
The results are well worth the exhaustive process, with intriguing characters that create two legible versions of the same letter when light is cast from a set angle. "I don't think I'm too interested in being a type designer" Veronica admits, "but the experimentation of different forms and narratives is endlessly fascinating to me". That sense of experimentation and play is a big part of communication design at RMIT and is balanced with what Veronica describes as "design thinking and crafting". "I got to 3D print, make robots, write code and design with data and each time that would be woven into a graphic design deliverable". Taking a semester at DMJX in Copenhagen, Veronica experienced a different, yet similarly rich course structure. With a clear focus on digital design and a highly collaborative environment, interactivity and motion became favoured tools for the young designer who now works full-time in the digital sector.
Although time is scarce, Veronica is still making time for personal projects, ensuring that she is able to learn a new skill each occasion. Quite where Veronica will settle is unclear right now, but her appetite for understanding a broad range of processes are making her a very able, adaptable and effective creative. We love the simplicity and clarity of Isotype, but know that it's just scratching the surface of what the 22 year old is capable of.