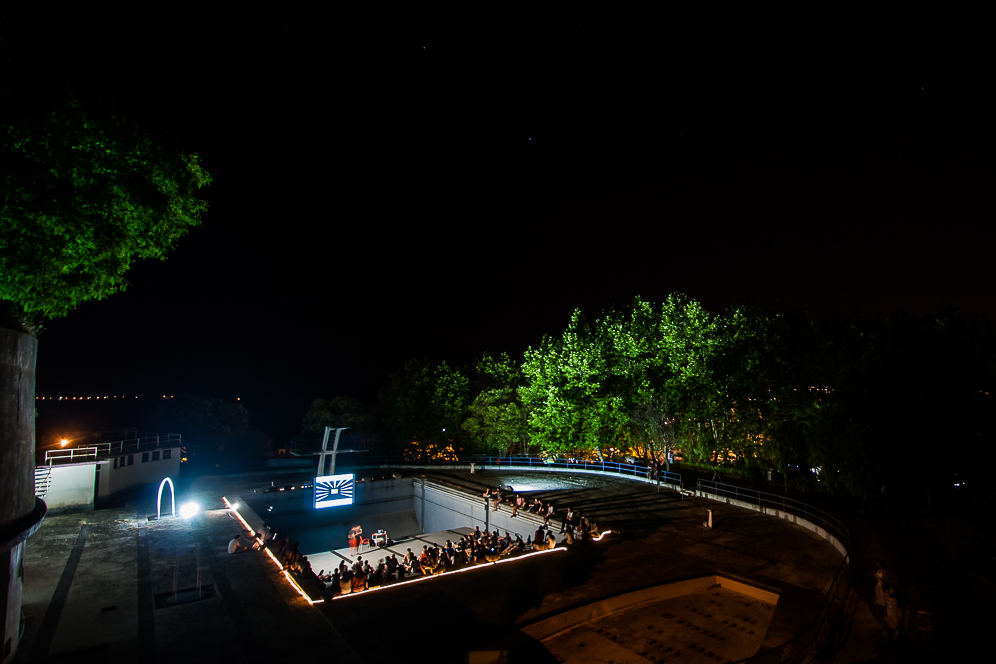 This July, the city of Abrantes in Portugal's Centro Region will play host to the fifth edition of the 180 Creative Camp.
The event is the brainchild of Canal 180, Portugal's first open source TV channel entirely dedicated to arts and culture. They're a young bunch and work with the latest generation of creators, artists and makers from around the world, ensuring that their output is on the pulse. We met Luis and Guilherme from Canal 180 at IAMW16 last month and were blown away by their plans for this year's edition of the camp.
Participants are invited to apply here until 25th of May. A limited number of packages are available that include food and accommodation for the week long event, which takes place on the 3rd-10th of July. If you just want to take part in the programme however, there's a ticket for that too. For our part, we'll be running an editorial workshop, aimed at capturing the effect that the camp has on attendees and the people of Abrantes alike, however there's a whole lot more on offer to whet your creative appetite.
The brilliant Boa Mistura will be part of this year's 180 Creative Camp
Documentary filmmaker par excellence Sean Dunne (American Juggalo/Oxyana) will be challenging attendees to capture their own 'moment of truth' in film, while multi-disciplinary graphic interventionists Boa Mistura bring their thought-provoking, colourful practice to the city's streets. Acclaimed French illustrator and GIF master Simon Landrein's involvement is sure to capture imaginations, as will his Wednesday evening talk alongside José Cardoso.
PhotoQuai and GoaPhoto artistic director Frank Kalero will be delivering workshops throughout the week on 'transmedia' throughout the week, while Javier Pena Ibanez  will be encouraging attendees to transform Abrantes' public spaces. Bear in mind though, there's still more to be announced so keep your eyes peeled.
The short film INEVITABILITY documents INSA's project during last year's 180 Creative Camp
Abrantes, affectionally known as 'the flowered city' has a population of around 40,000 putting it on a par with the likes of Cleethorpes in the UK and Butler, PA in the US. It's a beautifully picturesque city set at the bank of the Tagus river and has played host to the camp before, with a range of collaborative, creative projects reaching out into the public realm and encouraging visitors and locals alike to engage with them and each other.
We'll have more news on 180 Creative Camp soon, but for now, size it up, get your applications in and check out the amazing work that this year's lineup have produced. We can't wait to meet, collaborate and converse with everyone there, so come and join us.