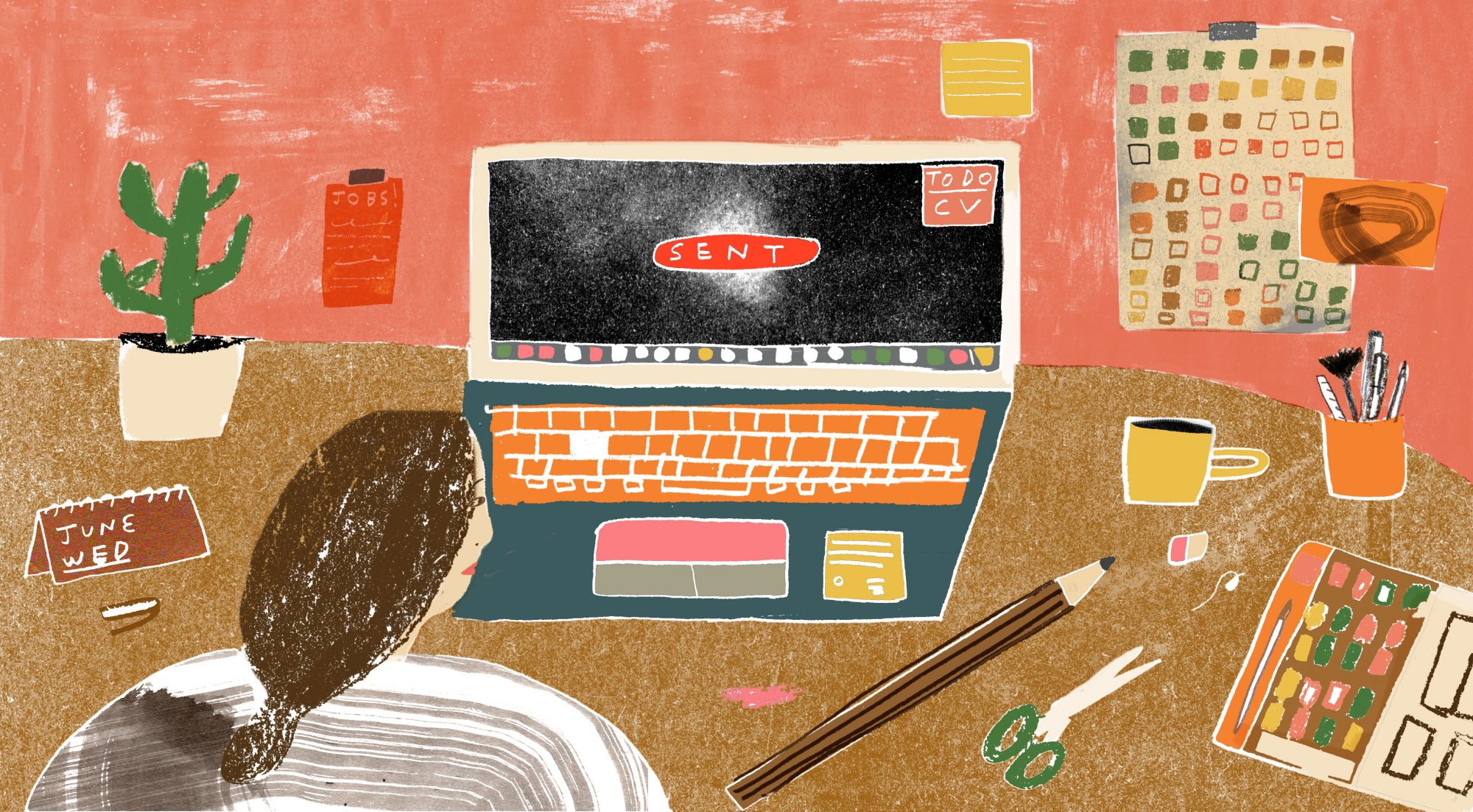 2+XP Required
Why and how has it become the norm that junior roles in the creative industry require two or more years of experience?
After earning a degree in Digital Marketing in 2019, Tamara Reis spent several months looking for an internship on her own after her university implied that they would not be able to help her with mentorship, guidance, or contacts. However, they could help further her studies by assisting her with her Master's application, hinting that her lack of an advanced degree was the reason she could not find a job. Reis ended up getting an internship in advertising. "I had to quit because the work environment was so toxic that it was not worth the abuse. Then, I applied for a second internship and was turned down because of lack of experience, even after just finishing an internship." Reis echoes what the many aspiring young creatives and recent graduates experience whose potentials are subpar to the years of experience entry-level and junior creative roles require. 
Junior roles and entry-level positions increasingly "require" a minimum of two years of experience. In the 2018 research conducted by TalentWorks, a recruitment-advising agency, 61% of the 95,363 entry-level jobs they had analysed required 2 to 3+ years of experience. If a candidate possesses 3+ years of experience in their respective field, they may qualify for 75% of entry-level jobs in the market. But the definition of entry-level and junior sits far from what the requirements asked. Ben Mottershead, Founder & Creative Director of Studio BND, explains that the conception of these standards surrounding entry-level and junior jobs in the creative industries came about from the last recession, but has been amplified by the pandemic. Tens of thousands of skilled workers have been unemployed and are willing to take enormous pay cuts to make ends meet. This results in a work environment where seniors take on junior responsibilities to fit the new norm.
"As a result, we are seeing more entry-level candidates who are expected to meet unrealistic criteria because if they do not, those businesses will completely fold as they have been selling senior-level talents for junior-level prices. From time to time, we see candidates being thrown to the curb simply because of poorly run workplaces." In Mottershead's definition of entry-level and junior, the former requires no experience while the latter may. "Entry-Level should mean entry-level, right? So no experience. I find it incredibly perplexing when you have studios, agencies, or businesses advertising for entry-level positions with entry-level pay, but then state 1 to 2+ years experience required. With juniors, I would expect maybe 1 to 2 years experience, a better understanding of commercial design, more refined software skills, but ultimately that they have developed an interest and passion which can be nurtured."
Why do employers require years of experience for these positions?
Two main arguments drive why employers push for a minimum experience threshold in entry-level and junior roles. From Carson Kohler's write-up for TopResume, the first is that it allows employers to narrow down the pool of candidates. If recruiters publish that a position accepts applicants with zero years of experience, they may receive too many applications to process which burdens the hiring system and makes personalised responses more challenging (if they ever respond). The second justification centres around the increasingly broad definition of entry-level and junior roles, which vary both from industry to industry and within industries as Mottershead explained. A junior role at a design studio might mean that the young creative has to know how to use certain software while a junior marketer might only need the willingness to learn on the job that affords them a ticket to secure the position. In broad terms though, having some experience before applying signals that the candidate can do the job. 
Since the basis of minimum years of experience persists in job hunting for creative roles, two ways to gain some are through freelance projects and internships. While the former allows the young creatives to dictate their time, price and dedication to the project, the latter is more set in stone with hundreds of recent graduates and young creatives today — especially in the face of the pandemic — becoming exploited for their time and skillsets.
Julia Ambrus began her internship at an award-winning design studio she met at a university job fair. After she submitted her curriculum vitae, peppered with her portfolio of industrial and brand designs, the studio picked up her profile and interviewed her. During the conversation, Ambrus noted how the studio steered off from being detailed about her work, salary and potential future in the company. "I found out they believed it was completely normal for someone to work for them a whole year as an unpaid intern, even during the pandemic, while expecting high-level, professional and well-rounded design work. I ended up working with them for 11 months while constantly struggling with financial issues and eventually mental health issues,  feeling unappreciated and trapped in a toxic work environment."
"This industry is overwhelmingly white and middle and upper class. If you ask for experience as a prerequisite for entry-level jobs, you are part of the problem"
Unpaid Internships to Solve the Minimum Years of Experience
The case of Ambrus with unpaid internships to gain experience for entry-level and junior creative roles has formed a norm that agencies, studios and companies are yet to break. Designs Interns Club, an initiative set up to increase transparency within design internships, have studied and analysed the state of design internships from one hundred out of one hundred forty reviews that their public spreadsheet has accumulated since December 2019. From their study, 49% of the design interns received a monthly stipend between 100 to 150 euros while 21% worked for free; 55% had to work for forty hours per week; 61% did not receive any employee benefits such as healthcare and travel funds; 63% of the interns had negative experiences, disclosing reasons such as unclear and unspecified tasks, poor to no compensation, being disrespected and underappreciated, constant stress and a toxic environment. Serving as a reminder of the false promises that many unpaid internships use to attract applicants, a past feature on this platform suggests that self-initiated work can be a good way to accrue tangible experience without getting sucked into the often unforgiving world of internships. 
Unpaid internships favour those from middle and upper-class backgrounds. Paul Stollery, Creative Director of Hype Collective and Hard Numbers, resonates with such a remark by explaining that "those are the ones who can afford to take unpaid internships. We should not be asking entry-level staff to turn up with 6 to 12 months of experience. I understand why agencies look for that — as candidates will arrive and be able to hit the ground running — but ultimately, if you are hiring young people, it is your job to offer them training to get them up to speed. This industry is overwhelmingly white and middle and upper class. If you ask for experience as a prerequisite for entry-level jobs, you are part of the problem."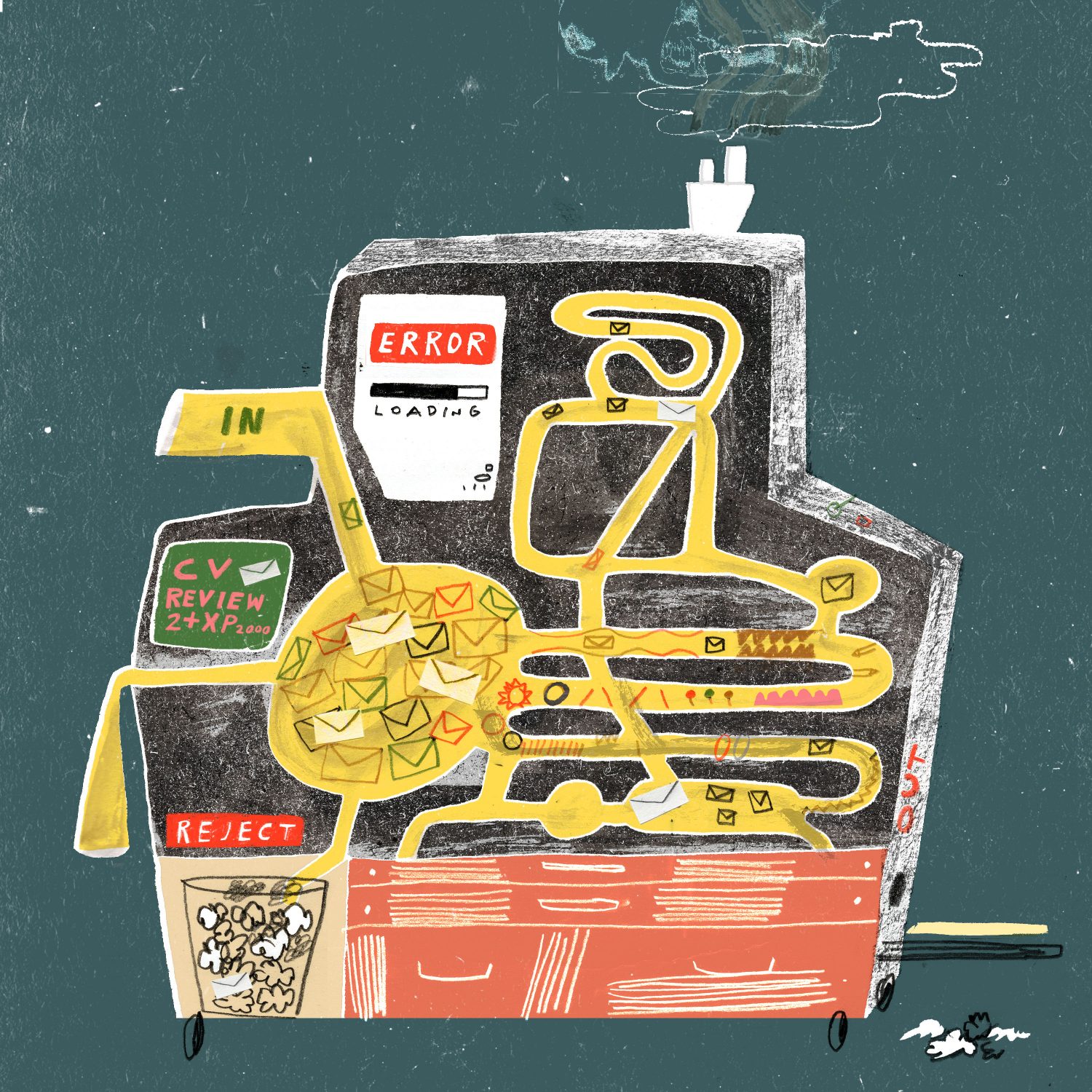 The Reflection of Experiences
Riya Kulkarni, a fashion designer from India, has had a series of negative experiences in job hunting in the creative industries, forcing her to compromise with the standards of the job market. In the process of pursuing internships or jobs, she came across exploitative and intolerable demands. Once, a start-up fashion consultancy asked her to sign their company contract, forbidding Kulkarni to work with other fashion consultancies —  including their or anything similar to their clients and brands —  for up to 5 years. This was a clause in their contract for a two-month, unpaid internship with an uncertain job offer.
"Another well-known brand in India put out a job call for an assistant designer internship. I applied for the opportunity only to receive an email specifying that it would be 8 hours per day and a full-time internship for 6 days a week for 6 months, but unpaid. They said that their aim was to expose the candidate to the world of fashion, their store and the back-end systems. I asked them to consider paying a nominal amount as I had spent an appreciable amount of money and effort to attain my bachelor's degree. To this, I received a response saying that, as a part of their company policy, they do not pay interns and that nobody was paying interns during the time of COVID. They also mentioned that they had numerous applications agreeing to their terms and conditions, so my request would not work out for them."
Such an experience echoes that of Tania Velin's, a multidisciplinary designer from the United States, who shares that most of her experiences in applying for junior designer roles have either come from reading all of the requirements that the employer is looking for or just simply realising that she is required to have a number of years prior to sending her application. "While some jobs are very open and upfront about seeking junior designers with anywhere from zero to 2 years of work or internship experience, some jobs I have come across claim they are expecting their juniors to have anywhere from 2+ years of experience in specific industries such as working with SaaS/ tech, luxury fashion, or real estate. Where I attended university, there was never a shifted focus to design for a certain industry as I and other students were encouraged to design and take on projects and ideas of all kinds."
"If you cannot afford to pay them, then maybe you should reconsider how you run your business"
How do employers view the minimum years of experience?
To check why these cases occur in the creative industries from the employers' perspective, I reached out to four creative agencies and companies who were looking for candidates to fill in their junior creative roles but expected them to have a minimum of 2+ years of experience. After a couple of follow-ups, three of them did not reply. The first is a production company in Los Angeles that are still looking for a Junior Editor possessing 1 to 3 years of photo and video editing experience, a strong understanding of Google suite, Final Cut Pro X and Adobe Creative Cloud and extensive knowledge of social media and influencer marketing – everything is required.
The second is a plant shop in London who was looking for a Junior Creative to join their team and required the candidate to have 2+ years of creative experience in an agency or client-side; motion experience and an interest in developing video and animation skills; 'creative, strategic and bold ideas, with the energy and determination to make those ideas real'; and a good understanding of the key digital and offline channels such as Instagram, Facebook, YouTube, display advertising, billboards and in-store as well as how to effectively match the content to the audience's experience.
The third is a production company with branches across the globe, but the one in London is looking for a Junior Creative whose requirements include 'multifaceted concept developers with at least 2 years of junior/mid-weight experience in advertising', a digital genius with an innate taste for the latest and greatest social platforms, digital technology, an instinct for snappy writing and a natural feel for visual design and a candidate who is confident in creating different types of work spanning from digital and social campaigns to platforms and websites, AVC, TVCs and installations.
Fortunately, I received a response from the fourth company, a digital marketing agency for luxury and lifestyle brands that wishes to remain anonymous. When I asked the founder if having 2+ years of experience for a junior and/or entry-level position is a requirement, the founder wrote: "Junior does not mean without any experience in my humble point of view. We still consider someone 'junior' when the person only has 2 years of working experience. In Switzerland, many young professionals can have 2 years of working experience at a young age either because they did the apprenticeship or received a dual education. I personally went through a 50% school, 50% agency program in the early 2000s which means that by the age of 21, I already had quite some professional experience." He added that the company would update their offers accordingly and that they should not be asking for a mandatory 2+ years of experience for interns, but rather mention that some working experience would make a difference.
Experience Matters
Having some experience in a creative industry matters to commercial and a few independent studios, agencies and companies, but this may entail resorting to unpaid internships and freelance works, a problem Mottershead points out. "Thousands of graduates or people entering the industry every year do not have the same advantage as those who are able to take up unpaid work. Just because someone can, does not mean they should and if you want someone to take on more responsibility, then you should pay them appropriately. If you cannot afford to pay them, then maybe you should reconsider how you run your business. Otherwise, you are not only taking advantage of another person's misfortune, or willingness, but you are also screwing over a whole generation of young designers who are about to enter the industry and that is unforgivable.".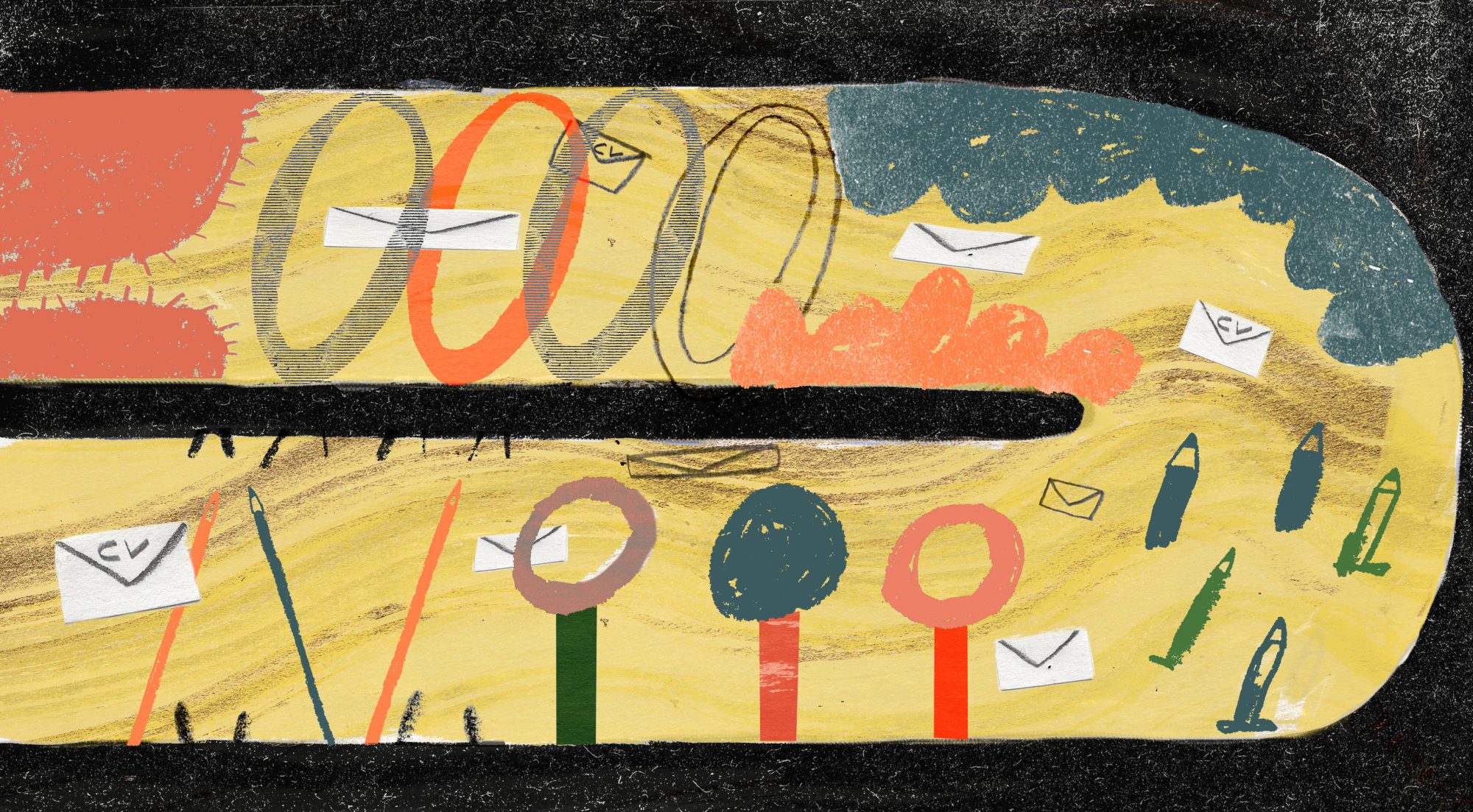 This feature was written by the brilliant Matthew Burgos who you can and should follow on Instagram and Twitter. Illustrations come from marvellous Maisy Summer who you can find on Instagram here , check out her website here and peruse her shop for wares here. A big thank you to Tamara, Ben, Julia, Paul, Riya, Tania and everyone who responded to our survey in the research phase. We aim to cover the issues that matter to you and it's vitally important to involve you where we can in that process, without taking the piss like so many of our contemporaries do.