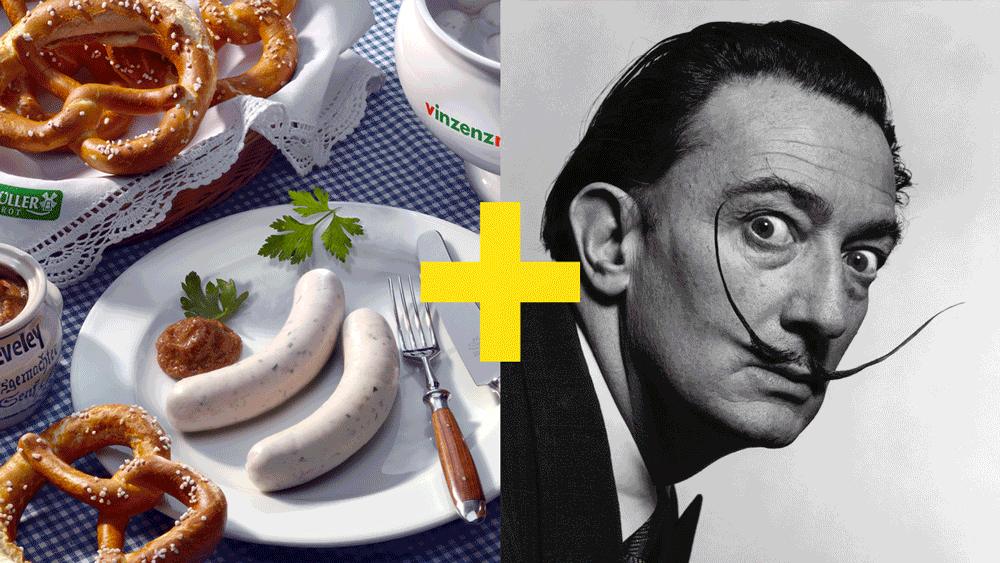 We're just starting out on what we hope will be a long and fruitful relationship with web platform Squarespace. In the coming months we'll be unveiling some very exciting news on that front as we start a new chapter in the intern story.
A few weeks ago, we discussed why Squarespace is a great option for young creatives. This week we've found out a little more about Bruck + Fontes, a London-based creative pair who are using the platform to great effect. As ever, it's great to see people thinking imaginatively about their portfolio and sharing their ideas and inspirations with us. We caught up with Nic and Laura earlier this week and quizzed them about their fantastic site.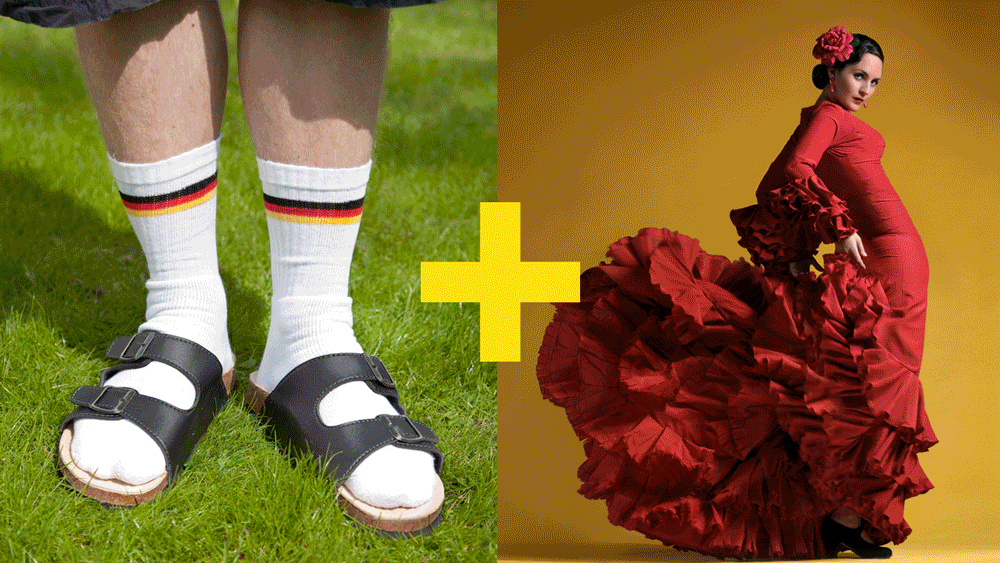 Can you tell us a little about Bruck & Fontes?
¡Hola! We're Nic and Laura, aka Bruck + Fontes, and we're a creative team at Clubhouse Studios, a creative interactive studio based in Shoreditch, London. Nic is German and Laura is Spanish and we definitely represent some countries' stereotypes, from drinking lots of beer to the occasional flamenco dancing session.
We teamed up during our final year at University of the Arts, where we studied BA Advertising. Soon after we graduated we got internships at Clubhouse which turned into a full time jobs after a couple of months! We've been with them for just over a year now and spend our days working for clients like Adidas, Ben & Jerry's and Tetleys, we couldn't love it more!
Why is the web such a big part of what you do?
From a creative team's perspective, a website portfolio is crucial. It's not only a great way to showcase our work, but also it allows us to give it a look and feel that we think represents a bit of who we are and what we're all about. As creatives, our portfolio is often the only chance we have to make a first impression, so it's important that it's a mirror to our personalities.
How did you come to create the concept for your portfolio site?
Our portfolio is always changing. As we grow as a team, our portfolio changes with us. Although the current one is definitely our favourite so far! It all started from the idea of it being our "creative space" (which we took quite literally) and it all went a bit crazy from there. We put together our love for gifs and our love for randomness and voila! 
Why does that pixellated era work sum up what you guys are all about?
We don't remember it being a big decision behind the pixelated look, but we do remember a lot of "why nots" during that time. We're not graphic designers, so we never thought our portfolio had to look extremely neat and organised or that there should be a reason for everything. After all, having fun is a very important part of what we do! Having said that, we did want all of our thumbnails to be consistent, so if we found a pixelated gif that we'd love to chuck into the mix, then we'd have to change all of the other to pixelated gifs. It all probably started with the pizza. It always starts with pizza.
What made you decide to build the site on Squarespace?
We never considered anything else, to be honest. We had seen a lot of different portfolios on different platforms, but the ones on Squarespace always seemed to be the best ones. It offers really great responsive templates that you can customise and build on top of by adding your own CSS coding.
We're no coding geniuses but we love hacking and tweaking things to make it fit our style, so Squarespace turned out to be just perfect for that. There's also a great forum where users help each other out with any kind of coding questions. We also thought that the price is pretty decent for what you get which even includes a free custom domain.
Over time, what have you found has been most useful about the Squarespace platform and interface?
It's super easy to create new pages, make changes and preview potential new designs without having to erase everything. You can even preview how your site will look like across different devices.
How important is a strong, memorable website in your corner of the industry?
As Clubhouse is a digital agency, the majority of the work we do is based in digital. From websites and interactive experiences to social media campaigns, digital is the core of our work. In our part of the industry, where everyone has a website to show their work, making the site memorable is really important. Of course the main purpose of the site should be to present your work but we feel very strongly that it is also important to let your personality shine through so people can get a feel for who is behind it.
What would be your advice to young creatives when it comes to establishing a web presence?
Make it easy for people to find you online and make sure everything they see is consistent and reflects who you are. Make sure you have a strong web presence, from a fun and engaging portfolio to a social media presence like Twitter that lets you connect with other creatives and helps you spread the word about yourself.
You can follow Bruck + Fontes on Twitter @BruckAndFontes or click below to enjoy their website in full effect. Remember too, that if you use the code INTERN at the checkout, you'll get 10% off at Squarespace. We'd like to thank them again for their support in making Issue Three happen, and for their continued belief in our mission to support and promote young creatives.