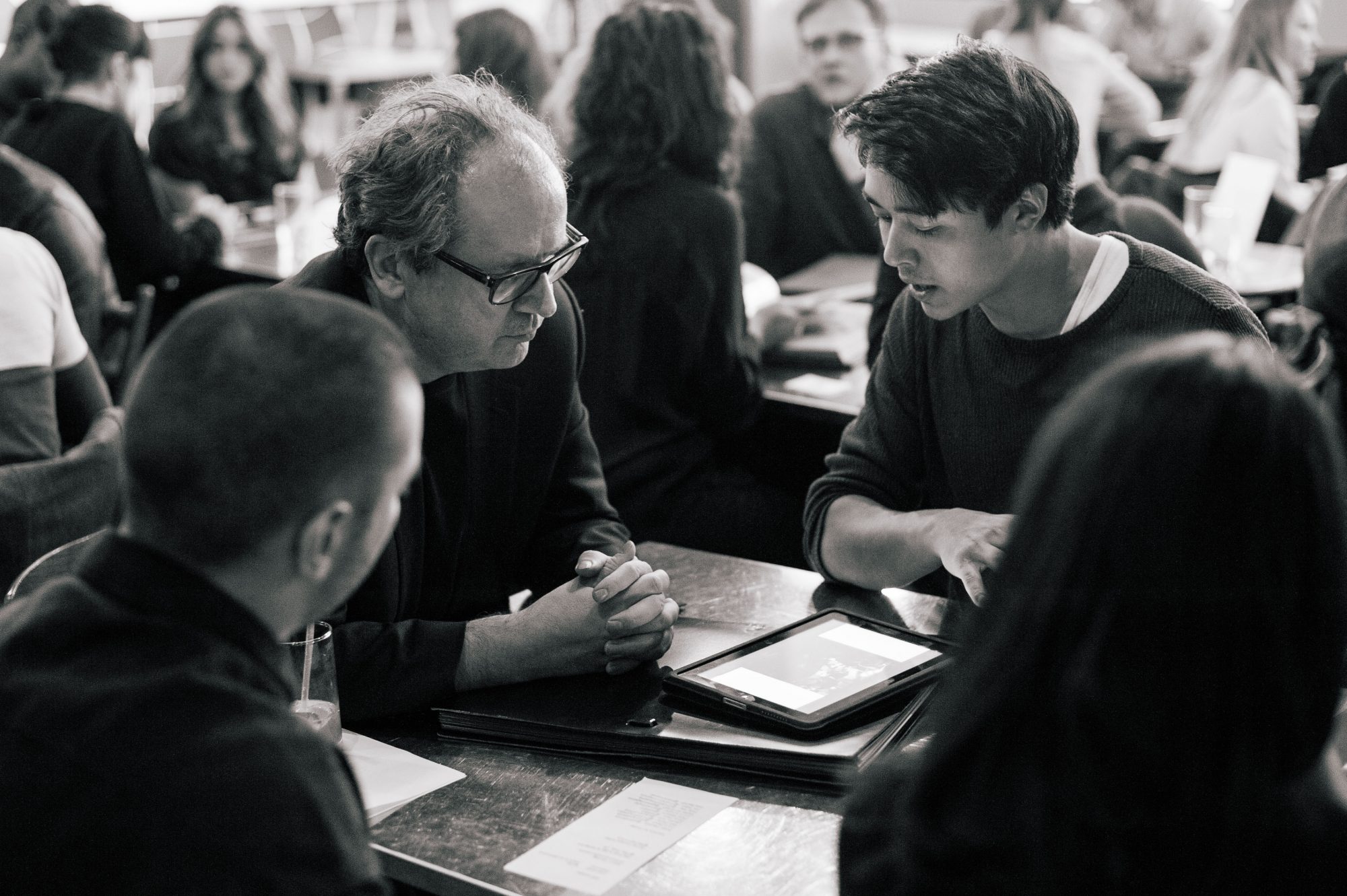 Each issue of Intern is supported by eight sponsors, without whom, our mission to publish and pay around forty young creatives per issue, would be insurmountable. There are a lot of other projects out there that these brands, companies and institutions could get behind, but we're delighted that they chose us and showed belief and commitment to invest in you, our community of readers and contributors.
We go to great lengths to ensure that our sponsors are a good fit for the magazine and vice versa. It's hugely satisfying when they offer something of great benefit to our readers, and The Dots just happen to be a prime example of that.
A professional networking platform with a difference, The Dots succeeds where countless others fall drastically short, and puts your work in front of the people that you want to see it. They have developed great connections with some of the brightest and best agencies, companies and studios in the creative industries and go out of their way to use those assets to empower their members.
Our favourite embodiment of their mission statement has to be the programme of portfolio masterclasses, hosted by the likes of Google, BBH London, ASOS and Pentagram. The events take what they do online – offline helping their community connect to industry leaders to gain insights and tips on how to get ahead in the creative industries. The Masterclasses are open to all just check out their blog for future classes.
This summer's photography portfolio session at Spring Studios saw agents from Magnum Photos, Probation and picture editors from WIRED, Dazed, AnOther and Shortlist among others join ECD Robin Derrick of Spring Studios in offering feedback and advice for attendees.
Whether you're still a student, a recent graduate, a freelancer or happily working at an agency, meeting and pitching work to some of the most influential organisations in the industry can only have a profoundly positive effect on your work and career.
Here at Intern, we're constantly trying to underline the importance of perspectives, encouraging you, our readers, to expose yourself to as many as you can. Getting fresh perspectives on your work is a tremendously empowering and exciting experience. The ability to communicate your ideas to others is a vital skill in the creative industries as is taking on feedback, so we can't overstate what a good opportunity these events are.
A piece of advice that really resonates with us, particularly as we're working through our Issue Four photography submissions came from DMB Represents' David Birkitt during the photography masterclass. "Consider that everything's a portfolio these days. Anything you're putting work out on, any platform you're using – printed, social, online – they're all different platforms, they're all different portfolios and they all do different things in different ways for different reasons".
So many mentors providing such a great variety of experience and insight don't just take our highlights though, join The Dots and maybe you too could get in front of and potentially be hired by industry leaders.
Check out photographer Jack Woodhouse's portfolio here.