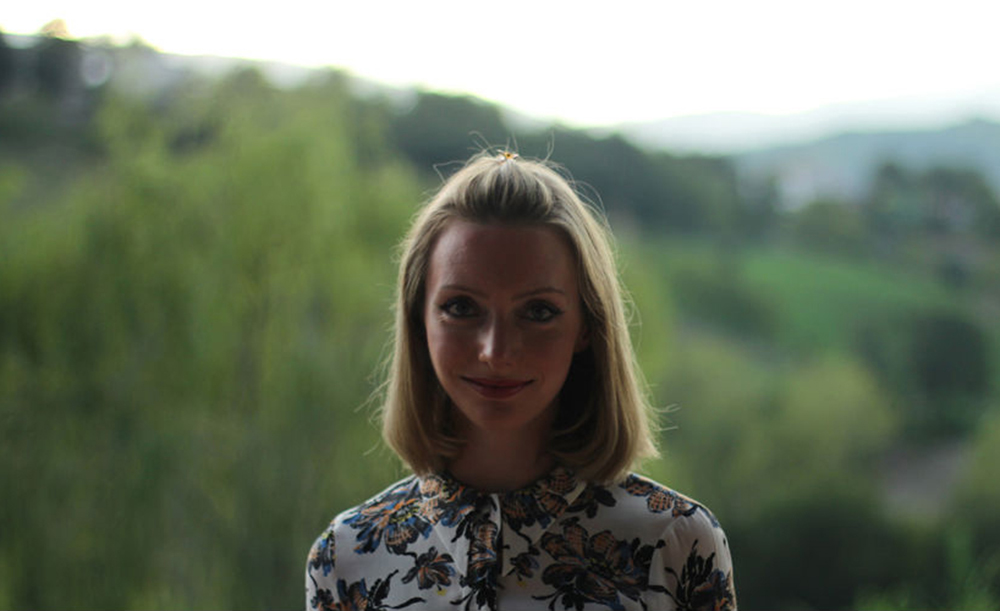 One of the articles that has proven very popular in Issue Two is #RichPeopleProblems? We've seen lots of readers tweet images and quotes of the feature and it remains our Sub Editor Hannah's favourite in the mag. High praise indeed when you get to see just how much reading H does in a week alone.
The title is a tongue-in-cheek preface to an articulate, engaging and important discussion that challenges the theory that internships are the result of today's youth possessing an overblown sense of entitlement. Its author Gracie Lofthouse isn't finished there though. Her investigation turns the spotlight on to media companies and the terrible lack of diversity within that workforce, a situation that unpaid internships play a big factor in.
Having recently graduated from UCL with a Masters in English literature, it struck me that this week's Meet the team could stand to offer aspiring writers another insight into what the life of a young writer in London is like. Our piece with Craig Ballinger a couple of weeks back revealed that he wrote around his work as a caterer, with that often inspiring his output, Gracie's situation was bound to be completely different.
You've just graduated from your MA in English Lit, how are you finding things as a full-time freelancer? Are you doing any work on the side?
It's good, thanks! I love the freedom of being able to work on projects you're genuinely interested in. It's not necessarily a stable career, though, which many are quick to point out.
Your feature in Issue Two addresses the lack of diversity in the media and how unpaid internships contribute to that. How have your own experiences influenced that choice of topic?
Being a broke intern, basically! Finding out how important interning is to getting your foot in the door combined with the fact that you can't take a full-time internship while being on the dole really got me thinking about it. I interned at some great places and met some really helpful people, but I was very conscious of how lucky I was to be able to do it. I thought – can you really do this without having a family home in London? I know it's the same story in every field, but because the media is so influential in shaping public opinion, it's important for it to reflect diverse perspectives.
Why do you think that so many big players in the media industry opt for this hegemonic stance?
I don't know that they opt for it exactly, I think it's just something they don't confront. People seem to be much more aware of interns' rights now, and companies are beginning to get a lot of flack for their lack of diversity, so hopefully it's starting to change.
What can you tell us about Libertine, the project that you're working on at the moment?
Libertine is a media platform for smart women's content. I've been working for them recently so I am, of course, a bit biased, but anyone looking for an awesome read, check them out. We're working on a project right now which is all about building up a community of women from around the world with world-changing ideas. The site is relaunching mid-October, and this project will be out early next year.
Why do you think so many popular women's magazines focus so heavily on style and celebrity?
It's just the gender norm, isn't it – "women like style; men like sports". It's facile but these kinds of stereotypical beliefs are tenacious. And the magazines sell, because they're entertaining – they're lightweight and people don't necessarily care about making a stand about something that's only meant to be a bit of trivial fun. But on a larger scale, it's damaging and patronising. Thankfully more intelligent women's mags are cropping up now, and we might eventually get to a stage where content doesn't need to be gender specific!
Are you enjoying the more journalistic approach to writing or do you prefer to work creatively?
I like how focussed the journalistic approach is. Having to write for an audience means you can't be boring or self-indulgent. People say because we're so continuously bombarded with content, we've all got limited attention spans and are effectively incapable of reading anything longer than a tweet – but I think the demands of modern journalism can make people better writers. Have you ever tried to condense an article into 140 characters? It's bloody hard.
Working creatively – are we talking creative writing? I try and do that too. It's difficult, you know, when you've studied english lit. You can tell exactly how boring and self-indulgent anything you write really is!
What's your ideal assignment/a piece that you'd love to write?
I think the great thing about this line of work is getting to speak to interesting people and listen to them talk about their ideas. I went to a death cafe recently for an assignment – you drink tea and talk about death with a room full of strangers. Totally surreal but fascinating, and really important as a way of breaking down the cultural taboo of talking about death. I love anything that involves getting introduced to a thought-provoking perspective or project, and reflecting on what it tells us about ourselves and the society we live in.
Anything else interesting coming up that you can tell us about?
I'm pretty tied up in my current projects, but otherwise – probably reading Jonathan Franzen novels for the foreseeable future. I read Freedom on holiday and loved it so much I bought three more of his books when I got back, which prompted the cashier to exclaim "Franzen-fest!"
_______
If you've got an assignment that you think Gracie would be perfect for click the link below to send her an email, otherwise you can follow her over on Instagram @gracielofthouse.