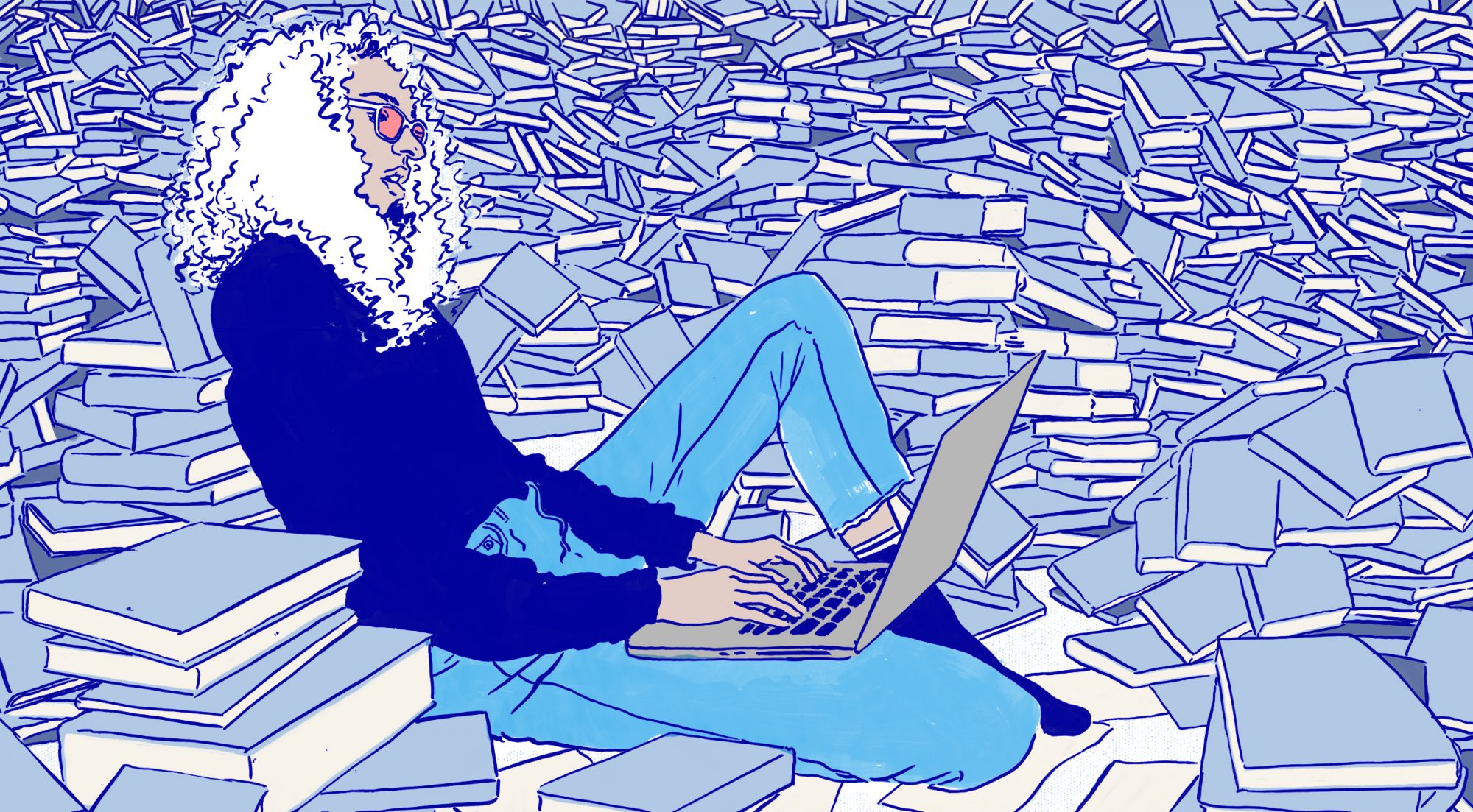 Rewriting the Future
Art history acts as a thin veil to dominant power structures over the ages. That is starting to change though, as online communities begin to utilise the democratic potential of the internet, rewriting the rules of what should be archived.
Everyone has a story and ways of finding their own creative expression. If it's not large-scale sculptural artworks, it could be photos kept in shoe boxes, or journals left unread for a decade. There's sometimes a difference between who we are and how we'd like to be seen. While we might seek to handle this ourselves, our narratives can also change depending on who tells them and how they're told. The stories we encounter in museums, galleries, history books and the mainstream media often stand at odds with our realities, leaving significant gaps and distorting the bigger picture.
In cultural institutions, methods of acquisition and display shine a light on where the power continues to lie. Only last year, The British Museum reluctantly agreed to return the Benin Bronzes to Nigeria on a loan basis, treasures stolen by the British from the pre-colonial Kingdom of Benin in 1897. More recently, after examining the online public catalogues of eighteen major art museums in America, a study concluded that the collections of those institutions are 87% male and 85% white. And Artnet reported that only 13.7% of living artists represented by galleries in Europe and North America are women. It's not hard to notice the sustained inequity between who controls mainstream narratives, and who is left out.
"These practices have the ability to reclaim agency and power for the next generation of thinkers, makers and doers"
Despite hosting public archives of creative production, established institutions rarely honour the actual diversity of the public as promised in policy. While real changes in these spaces are almost imperceptible, digital landscapes can offer fertile ground to push back against the status quo. In part one of Flipping the Script, we began to think about the creative potential of the internet as an archive. So picking up where we left off, we're taking a look at how digital archival practices are claiming new spaces for narratives pushed to the margins of the mainstream.
Online communities are utilising the democratic possibility of the internet to rewrite the rules of what goes in the archive, and independent initiatives are finding new ways to collect, preserve and provide access to living histories. Leading by example and showing the old guard how to do better, these practices have the ability to reclaim agency and power for the next generation of thinkers, makers and doers.
Let's consider future-proof archives in a literal sense. The ArtBase is an online archive of digital art initiated by Rhizome, a web-based art institution affiliated with the New Museum in New York. Curated by Michael Connor and Aria Dean, the archive presents global works of net art and protects them from obsolescence by emulating the now-outdated software and interfaces required to perform or view them. The platform hosts a broad collection of moving images, sites and games, pushing against a loss of 'digital social memory' which otherwise occurs as technologies are updated. And so, nostalgic creative production dating back to early PC operating systems can be viewed in today's technical and cultural context, capturing shifts (and similarities) in how artists have historically found expression through digital means.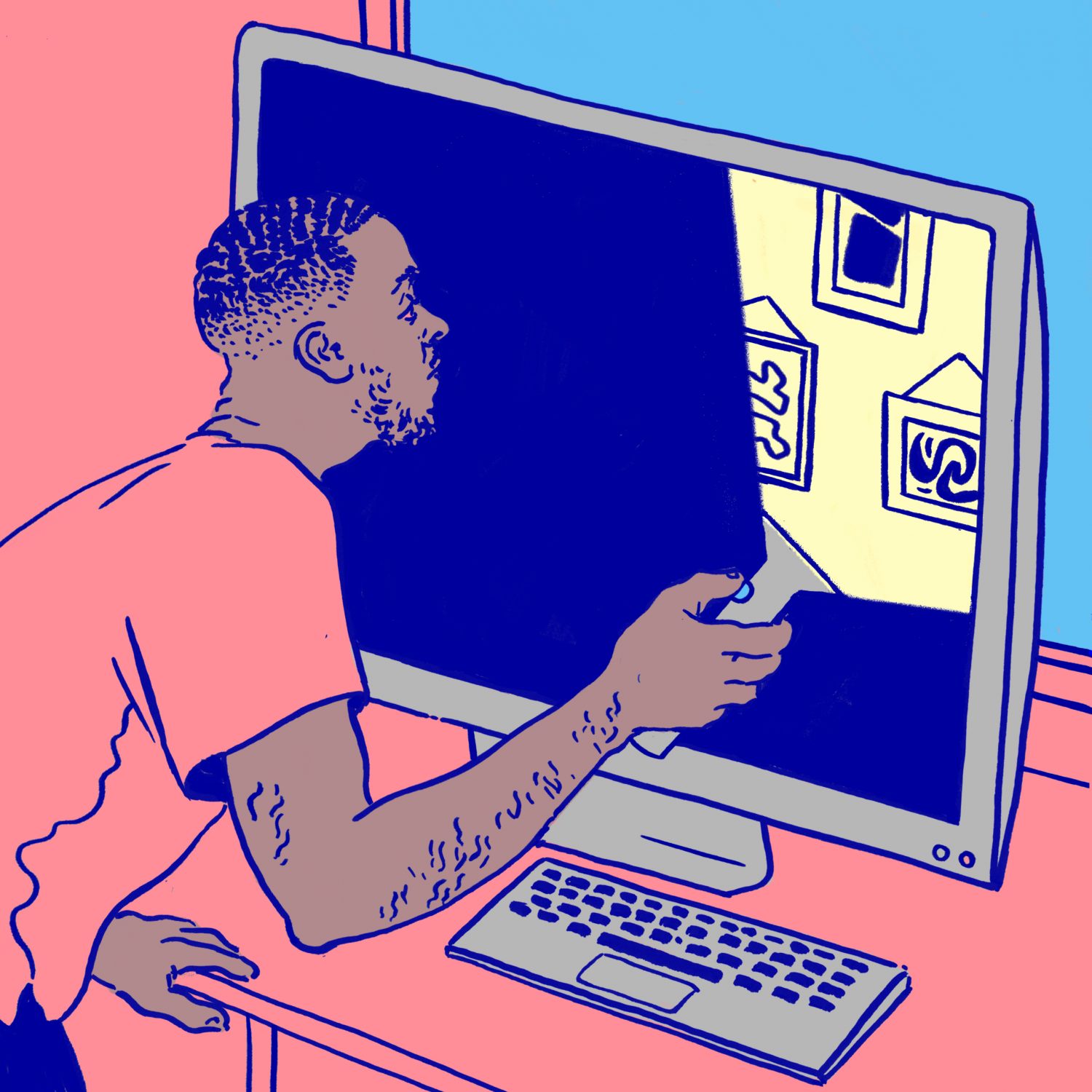 Maybe the word 'historic' sounds like a push, but this year marks two decades that Rhizome's ArtBase has been up and running. And when we're talking tech, a lot has changed during that time. Accepting open submissions until 2008, the ArtBase now acquires work through curatorial invitation, which brings us to a crucial aspect of how archives are formed. In light of endless digital material, online archives draw a clearer focus towards processes of selection and the subjective nature of appraisal decisions. And the same critical perspective should be applied when looking at western practices of keeping records and writing history, which have persistently enforced the illusion of an objective but authoritative position. From textbooks to the curriculum, the art canon to the museum, these sites of knowledge are rarely neutral, and often present a whitewashed version of events. As philosopher and theorist Achille Mbembe puts it, "the Eurocentric canon attributes truth only to the western way of knowledge production" while disregarding 'other epistemic traditions'. So it was quite a stretch for E.H. Gombrich to title his book of white, western art history 'The Story of Art'.
"For creative spaces to thrive in the future, we have to recognise the individuality of lived experiences"
Online practices of archiving art and its multiple histories are also useful for surfacing artists underrepresented by mainstream institutions. One of the first of its kind and still immensely influential, Black Contemporary Art is a Tumblr blog dedicated to art by and about people of African descent. The site was created by writer, curator, and activist Kimberly Drew in 2011 as a way of recording the art she was learning about while interning at Thelma Golden's Studio Museum in Harlem. Known online as @museummammy, Drew initiated the project as a 'primary stop' to discover and celebrate works by Black artists, presenting an infinite scroll through a myriad of mediums and genres. Laid out in a single column, a secession of artworks and texts arise with no particular order — like a guided tour through a gallery of reblogs and new posts, of artworks that you might have missed or be yet to discover. In an interview with The New Yorker, Drew talks about featuring work that she doesn't particularly like but could resonate with someone else, which illustrates how the individual nature of taste can affect what finds a place in art history.
For creative spaces to thrive in the future, we have to recognise the individuality of lived experiences. Let's make an effort to think about histories over history, and flatten the hierarchical systems of value placed on cultural production. According to Art+Feminism, Wikipedia hosts 40 million articles in over 250 languages, but only 10% of editors are female. Since 2014, the community have been campaigning to improve coverage of cis and transgender women, non-binary folks, feminism and the arts on the internet's free encyclopaedia. They host global, year-round Edit-a-thons teaching people how to edit, update and add articles, utilising the open-source nature of the platform to correct the bias of information written mostly by and about men. Their own Wikipedia page states that Art+Feminism's events have led to 'the creation and improvement of more than 33,000 articles' on the site. And maybe someone's essay will share a more inclusive story, as it's copied and pasted at midnight before submission the next day.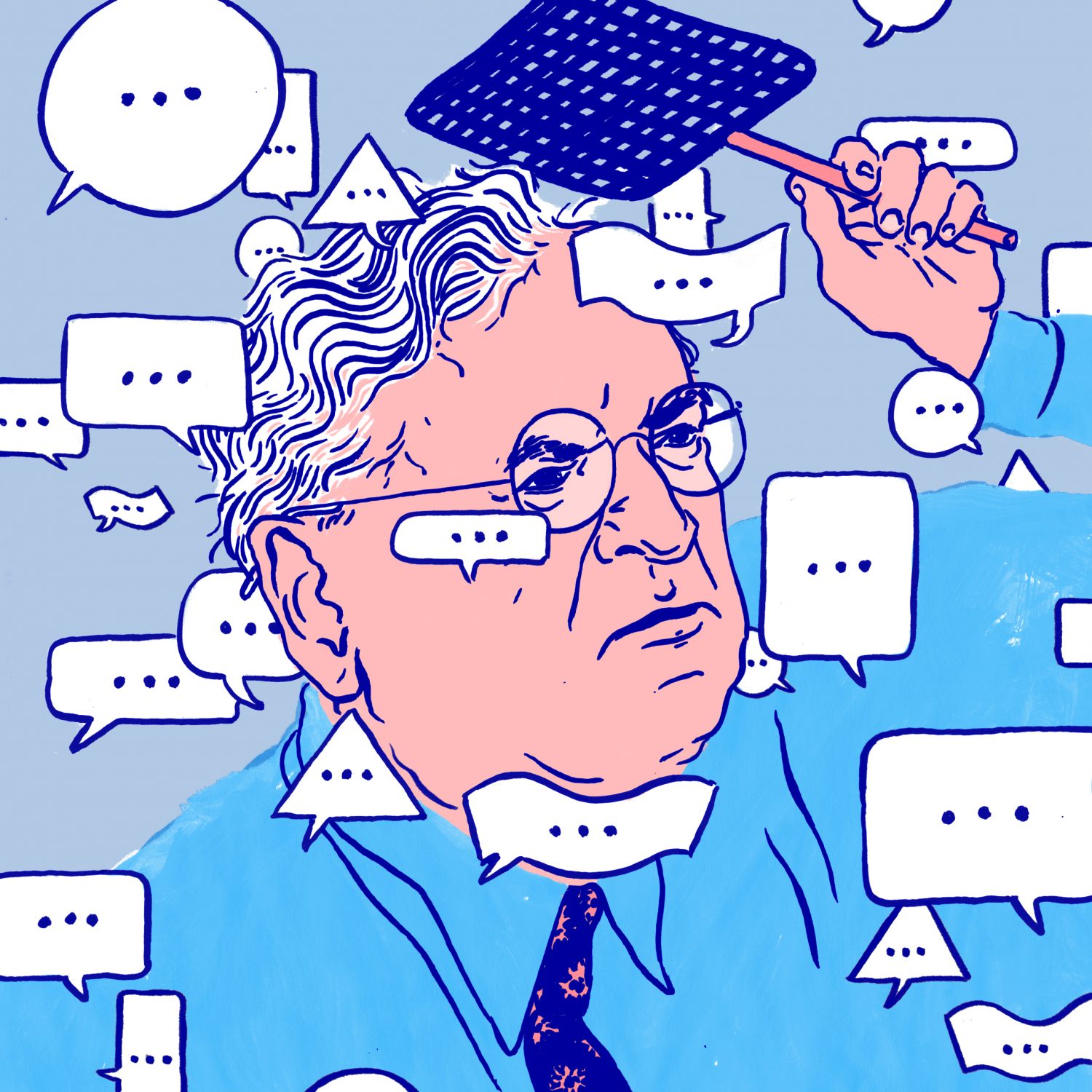 This focus on collective action reiterates that there is more than one way to create social change, and reach a common goal. There's more power in a network of creative minds than a centred (and usually self-appointed) expert. While this might sound abstract, it's easy to design into practice. Soundboard is a series of articles hosted by the Walker Art Center, which presents an array of voices through a single custom interface. Through this, a range of possible answers is offered to pressing cultural questions, such as Reimagining the Internet, Queering Design and Museums & #MeToo. For each focus, four or five contributors write their own response, resulting in sometimes similar, sometimes contrasting ideas on how to resolve issues at the heart of culture and society. Horizontal approaches such as this enable more people to bring more ideas to the table, instead of a singular authoritative voice.
But writer Litia Perta reminds us that bringing people into museums, commerce and the canon who have been constantly denied from these spaces isn't a revolution. In a text for her project Writing Bodies, she reflects on another reality of the situation: "it's just being validated by the same system that a minute before excluded us and said that it was logical that we were the excluded ones". For practices of inclusion to be meaningful and have integrity, rather than surfacing as half-hearted or token efforts, it's crucial for actions to focus on nurturing spaces of care, support and safety.
"Blowing the dust off traditional systems of collecting, classifying and display not only reveals their biases, it also reminds us to think critically about the information we encounter in mainstream institutions"
The same sensitivity is required for realities preserved in digital archives, and in this domain, similar conversations around ethics continue to develop in light of consent, privacy and access. At Rhizome's recent Ethics & Archiving the Web conference, artist, archivist and lecturer Lara Baladi spoke on a panel about digital social memory as a means to achieve political liberation. Referencing her ongoing project Vox Populi that works with material from the 2011 Egyptian revolution and other global social movements, Baladi shares her ability to use the archive as she's collecting it. She also describes how the power of digital archives is overtaking the old idea of an archive as something that collects the past and gathers dust. Digital archives, Baladi says, are constantly alive, and functioning in renewed ways. In this light, the same old systems can be corrected with new, more flexible models, which capture a more faithful story of the public they cater to.
As sites of living memory, online archives offer the opportunity to reprogramme the principles of cultural preservation. Blowing the dust off traditional systems of collecting, classifying and display not only reveals their biases, it also reminds us to think critically about the information we encounter in mainstream institutions. Let's elevate the alternative practices enabling people to reclaim agency over their own narratives, with care for the complexities of personal and social histories. And while online spaces provide a useful arena to unite and push for change, this collective action must be matched in life offline too, if we're going to override the current default settings. Through open-source efforts, let's find new ways to save and share our stories, and set off on a better path to the future — with the ability to write it ourselves.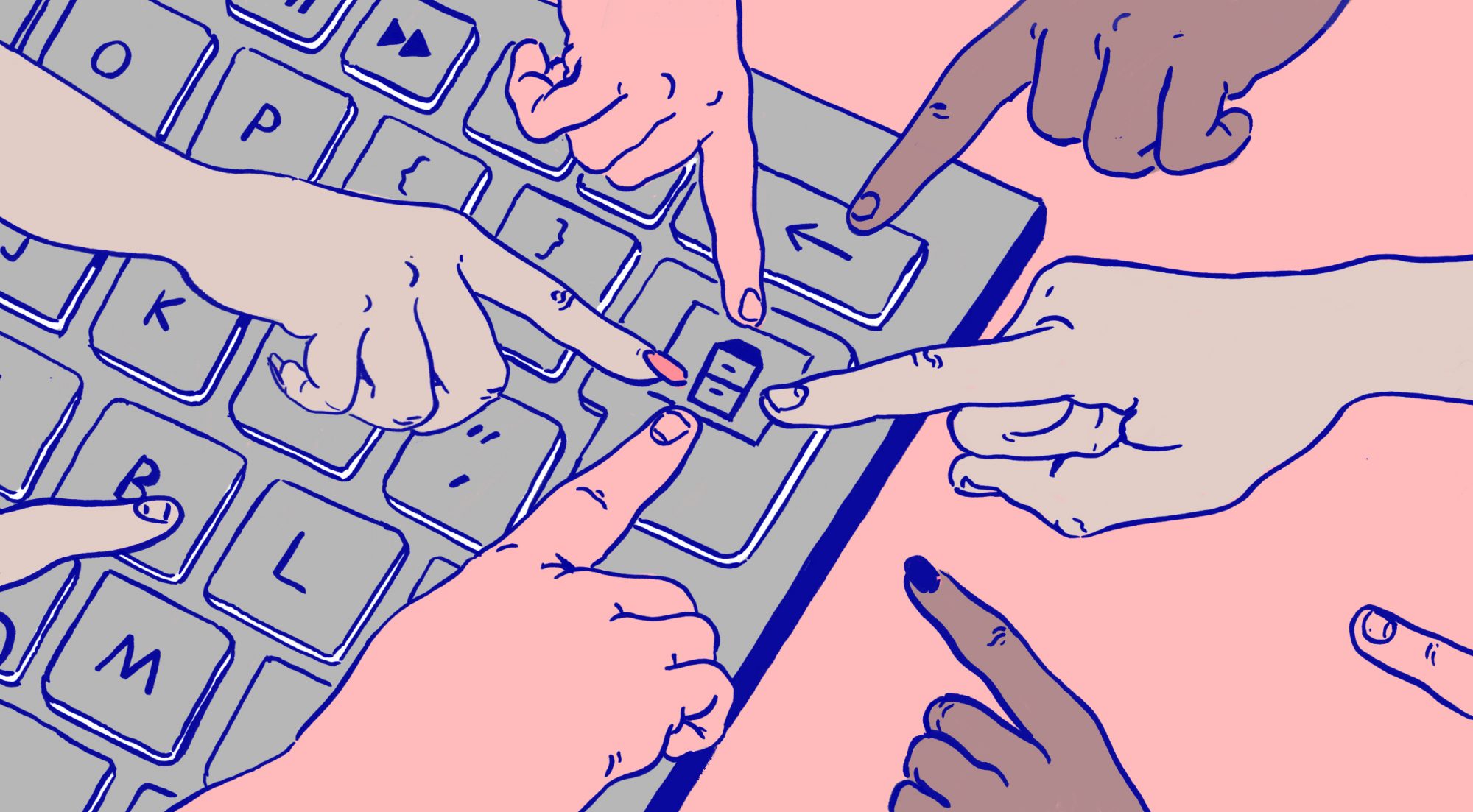 Rewriting the Future is the second part of our series 'Flipping the Script' which is developed in partnership with the wonderful folks at SuperHi. The internet has incredible power to effect social change and we're proud to work with a start-up who has long shown a commitment to empowering a diverse range of people. In this series, we intend to investigate the ways in which change can be started in online spaces and can make an offline impact. If you want to broaden your skills in coding + design so that you can redefine the web, be sure to check out SuperHi's great value online courses, which offer a range of support and allow you to learn at your own pace. This feature was researched and written by the incomparable Brit Seaton, a freelance art and culture writer who you can follow on Insta here. The stunning illustrations are by our favourite, Calum Heath, who you should keep tabs on here.  If you enjoyed this piece, check out the series and keep it locked with us this summer as we continue our investigation into the social power of the internet.