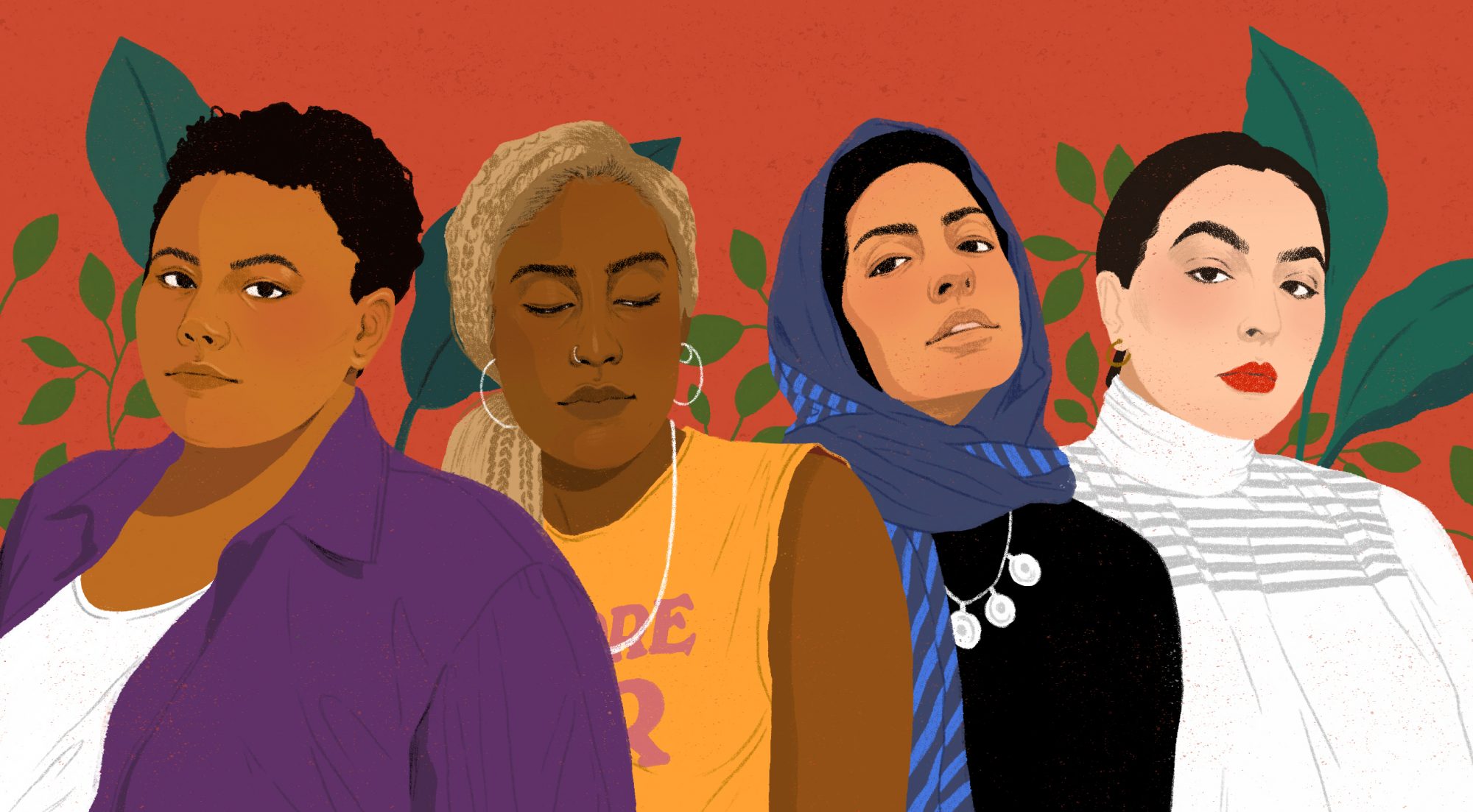 Ones and Heroes
Brit Seaton meets some of the individuals who are redefining online spaces, in ways that create offline impact
It's no secret that the internet mirrors the structural issues of our offline world. If it ever existed, that utopian road to online escapism is being constantly diverted by algorithms, surveillance and fake news by the truckload. But against these odds, our online platforms offer us a prime position from which to call for positive social change and challenge the status quo. It's time to celebrate the power and possibility that the internet affords us,  and recognise the tangible impact of movements and communities built online. Devices in hands, we don't have to search far to find young creative people untangling the world wide web and inspiring us to make a difference IRL.
In February 2018, Hoda Katebi appeared on a local Chicago news station to discuss life as a community organiser and her political fashion blog JooJoo Azad. When the hosts told her she didn't  "sound  American,"  her quick-witted response,  "That's because  I've read!"  sent the interview viral and prompted floods of curious followers to ask the contents of her bookshelf. Feeling unsatisfied with the idea of posting a reading list, Hoda decided to build an online community in the form of Because We've Read: a radical international book club.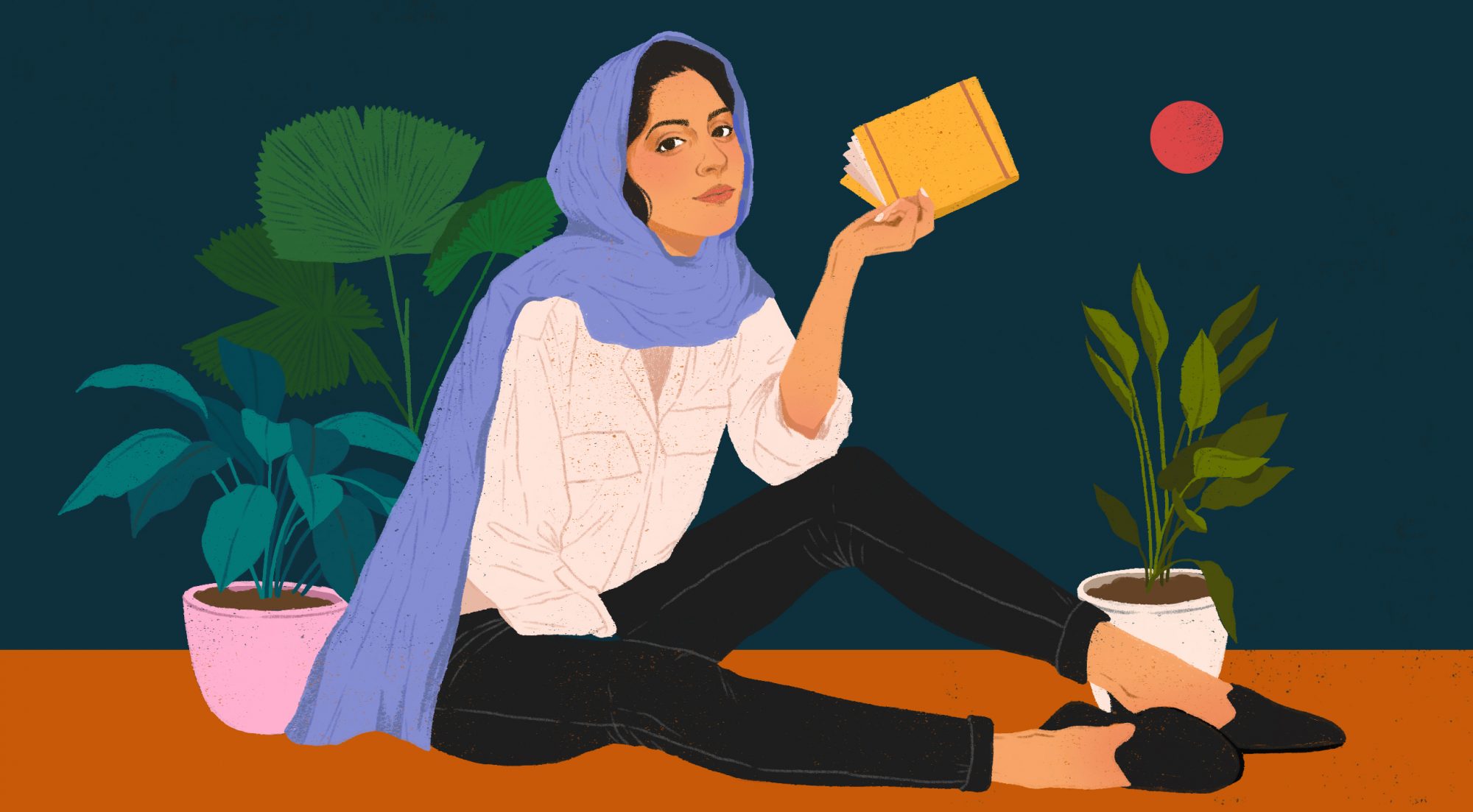 #BecauseWeveRead operates across social media and announces a new book each month, engaging a global network of readers with critical texts about identity, marginalisation and colonialism. To date, Hoda has guided the open membership through the writing of Angela Davis, Edward Said, Frantz Fanon and Naomi Klein, taking care to contextualise each work through further resources uploaded to her blog. #BecauseWeveRead also collaborates with publishers to provide PDFs of the selected texts, while initiating fundraising and giveaways to ensure that lower-income readers can join in too.
"I know this is low-key taboo, but I love the internet," Hoda tells intern. "What a beautiful way to connect people around the world and democratise the means of communication, news, information and resources. The internet has always been so deeply central to my work — from allowing me to craft and broadcast my own identity and voice in a way that is not passed through an institution or white editors, to presenting discussions and conversations that would not be published in mainstream media."
In sync with the project's online activity, Hoda continues the conversation offline by teaming up with other community organisers to host #BecauseWeveRead meetings in-person. The chapters aim to localise the broader conversation and connect with people working on issues related to the selected reading topic. These local book clubs have proceeded to host events and organise campaigns, recently including a sold-out panel on the intersections of anti-Blackness and anti-Muslim racism in London, as well as letter-writing to people incarcerated in Ontario.
Hoda recalls a quote from political activist Assata Shakur, whose autobiography was presented as #BecauseWeveRead's inaugural text: "Theory without practice is just as incomplete as practice without theory. The two have to go together." Hoda has created a movement that does both, and she reflects on the impact and potential of the project. "Reading the voices of those whose words and stories literally shake the very foundations of a white supremacist, patriarchal, capitalist world is such a liberating act. It allows us to imagine a better world, and provide frameworks for actively working toward building it."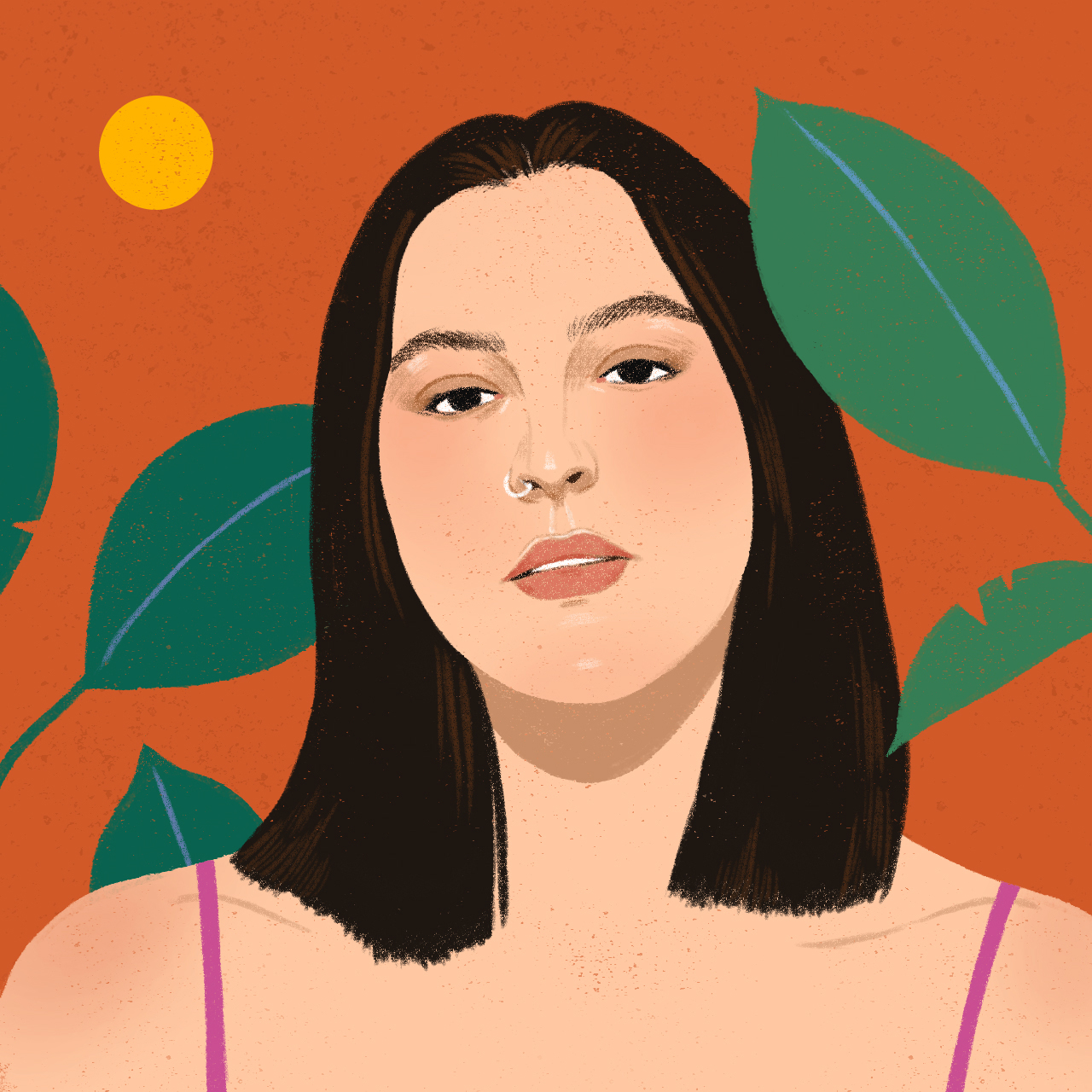 "What I hope to do with my research is to share some of this incredible wealth of information that gets kept out of reach"
So it's a case of being the change you want to see while helping others to get in on the action. In terms of how we occupy digital spaces, let's think of it as 'sharing' online in the most conscious and meaningful sense of the term. According to writer and researcher Maggie Matić, who is currently working towards her PhD in Contemporary Feminist Culture, finding modes of online communication with accessibility in mind is crucial for re-defining who can be involved with academic discourse. After conversations with Instagram followers about her research, Maggie decided to set up a new account dedicated to sharing her findings and created an open Google Drive library which collates theoretical and journalistic resources.
Maggie tells intern that through sharing her research, she has connected with people all over the world. Her posts facilitate discussions about feminist journals, books and zines, accompanied by glossaries of key terms while encouraging her followers to comment their own opinions. Understanding social media as a part of people's daily lives, Maggie says, "People can dip in and out of it, but it still fosters this sense of community, so it really suited my aims for my research — to be open, interactive and accessible." Her belief that feminist academic work "is far from perfect" has urged her to try and do better with her own research and actively present it to a broad, online audience.
"What I hope to do with my research and with my Instagram is to share some of this incredible wealth of information that gets kept out of reach, so that people can develop their own voice by tapping into the great pools of knowledge that are out there," Maggie explains. Utilising her online platform, she is assisting the possibility that a wider range of people can engage with higher education, meeting them where they already are. "We have never before had this ability to share things so quickly and easily through social networks. It's a blessing and a curse, but let's take the blessing and use it to break down some of the barriers to knowledge, which have been very strategically built to keep minorities out of academia and positions of power."
As participants in digital worlds, we can seek creative ways to dismantle the power imbalances copied and pasted from life offline, with impact in both spheres. Breaking down borders from within is a key sentiment in the work of conceptual artist, writer and educator Mandy Harris Williams. Performed online, her cultural criticism presented under the moniker @idealblackfemale is flipping the script on who is seen and celebrated on our feeds, with the aim to "get everyone the love they deserve." In the arena of social media, where the main currency is attention, Mandy's campaign to #BrownUpYourFeed is challenging algorithmic white-washing of content, and re-calibrating the inclusiveness of representation.
Having worked as a classroom teacher for seven years, Mandy's experience in education informs not only her artistic practice but her core understandings of attention, literacy and values. "I depend on strategies I learned as a teacher to communicate," she says. "Anybody who wants to make work that is socially engaged should get to the front lines of their dialectic. They should know how many micro-decisions it requires to change rules, behaviours or standards if the point of their work is to change the culture, such that the culture can change policies or modes of interactions." Platforming her message via the internet, Mandy has found a method of communicating with clarity and impact: from the wake-up call of a hashtag campaign, the #BrownUpYourFeed project is helping to deconstruct the social media mirage and advocate for a more truthful vision of reality.
And while the internet offers a vast canvas on which to draw up action for social justice, Mandy is keen to remind us of how it should also feed into the bigger picture — beyond our devices. Her IRL talks and workshops envision a wider culture of responsible digital citizens, encouraging us to consider whether we spend as much time organising as we do scrolling Instagram. "I think media is a really huge piece of how a culture shares and deepens its stories and mythology. It's narrative of who fits where, who are winners and losers, lovers and criminals. I think we're getting to a place where people are excited about representation, but I will always encourage retelling over re-presenting. That retelling should correspond with actions, organising, joining movements and making a financial contribution."
"We possess the ability to organise ourselves and our systems in a way that initiates sparks of positive change"
This sense of using your platform to organise and transform offline spaces is also prominently seen in the work of club night and curatorial collective BBZ London. In May 2018, BBZ called out on social media for submissions to the BBZBLKBK: Alternative Graduate Show, in collaboration with the collective SYFU (sorryyoufeeluncomfortable). Opening in July at Peckham's Copeland Gallery, the exhibition created space for recently graduated artists of black ancestry who identify as queer, trans and non-binary — beyond the confines of the academic institution. To borrow Mandy's words, BBZ and SYFU are retelling the story of the graduate art exhibition.
After encountering the announcement online, Manchester-based multidisciplinary artist and University of Salford graduate Sadé Mica was keen to get involved. "I saw the open call for submissions on Instagram and pretty much immediately started writing my application," Sadé explains, being familiar with BBZ through social media and events such as the BBZ x TATE takeover. "The premise of the Alternative Graduate Show — the celebration of black queer people and their art, is not common in the art spaces I've encountered, and I'm sure most in general. To have an exhibition centred solely on that really solidified the Alternative Graduate Show as something fresh and necessary."
As one of ten emerging artists showcased in the independently produced and self-funded exhibition, Sadé makes it clear that the show's significance and legacy have not gone unnoticed. "The BBZ show platformed my work on a scale I'd never had before, introduced me to so many incredible artists and has afforded me opportunities since from people who saw the show and liked my work," they tell intern. "I'm glad that I got to be a part of something I feel was important and was appreciated by people on a level I've never experienced with another exhibition." Almost a year later, BBZ has just revealed plans for an Alternative Graduate Show in 2019, this time also including people without any formal arts education.
From open call to install, the Alternative Graduate Show signifies the fundamental need for visibility in the arts. And beyond the gallery, BBZ continues to platform the work of their creative network. Their website hosts the BBZBLKBK Archive, an online directory of QTIPOC (Queer, Transgender and Intersex People of Colour) artists, which "highlights the importance of the digital space and how it has influenced this community around the world, off and online." BBZ's artist directory feels like a refreshingly back to basics claim of internet space — for what is the internet if not the most immense archive we have ever had the ability to access?
And just like any other archive, the internet requires persistent reshaping and updates, as the offline world it tries to embody through profiles, networks and data continues to evolve. With the help of our online presence, we possess the ability to organise ourselves and our systems in a way that initiates sparks of positive change. Just like IRL, the spaces we enter in the digital represent far more than ones and zeroes. Accessibility, inclusivity and empathy should be at the top of our digital checklists, but the real work should be continued with our devices faced down and our heads brought out of the cloud.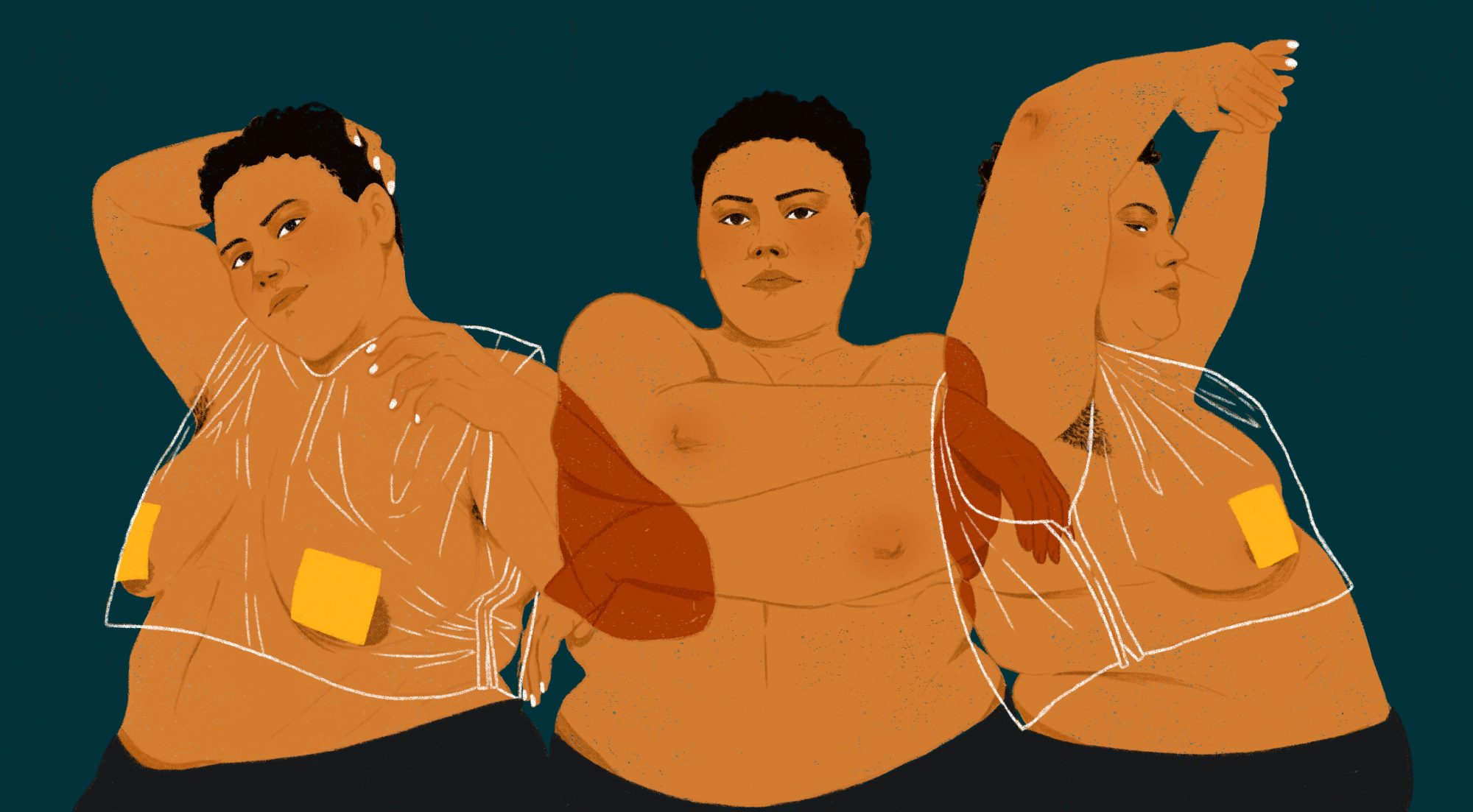 Ones and Heroes is the first instalment in our new series 'Flipping the Script' which is developed in partnership with the wonderful folks at SuperHi. The internet has incredible power to effect social change and we're proud to work with a start-up who have long shown a commitment to empower a diverse range of people. In this series, we intend to investigate the ways in which change can be started in online spaces and can make offline impact. If you want to broaden your skills in coding + design so that you can redefine the web, be sure to check out SuperHi's great value online courses, which offer a range of support and allow you to learn at your own pace. This feature was researched and written by the brilliant Brit Seaton, a freelance art and culture writer who you can follow on Insta here. The beautiful illustrations are by the one and only Suzanne Dias, who you might remember us featuring back in December. Get on her Insta here. As for our wonderful protagonists, follow Hoda Katebi on Insta and also follow her @becauseweveread account. Don't forget her JooJooAzad site for unapologetic political fashion activism. Maggie Matić is on Insta right here and her PHD research findings are on this Insta.  Mandy leads the charge from her Insta account, but check out and contribute to #brownupyourfeed to keep the movement going. Sadé can be found on Insta here and you've got to also check out BBZ London and SYFU. Right, lots to homework to get on with there reader, we'll be back for the next installment of 'Flipping the Script' next month.