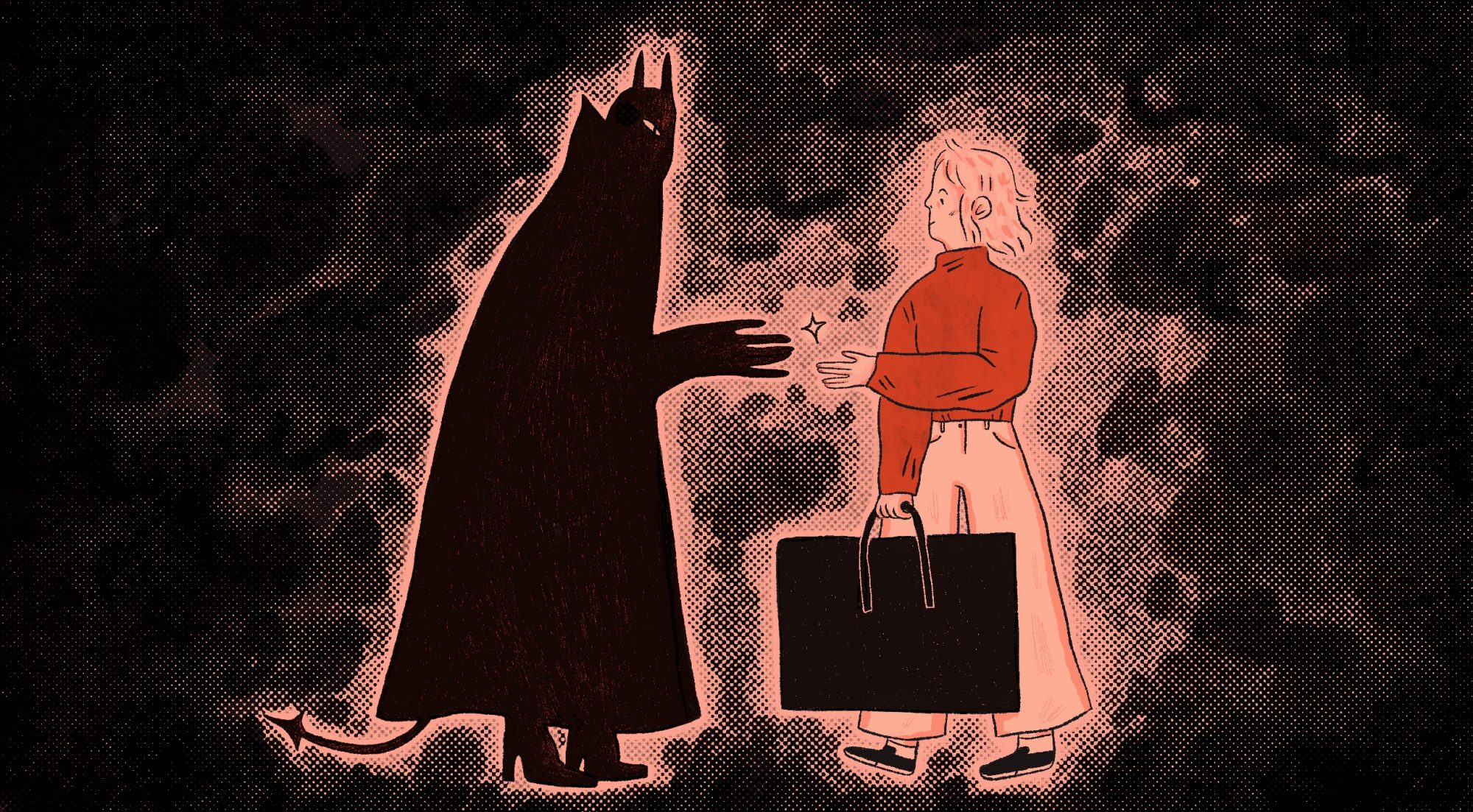 Cloak and Dagger
Hours and hours are lost as a job seeker applying for roles that don't specify a salary range or rate. We explore the motivation behind the creative industry's "salary cloaking" habit.
If you've searched for a creative job recently, you've likely experienced that more often than not, listed opportunities do not disclose a salary range or fixed wage. This frustrating omission makes applying for jobs even more of a lottery than it needs to be, keeps applicants in the dark with regard to the going rate for roles. It's referred to by many who oppose it as "salary cloaking".
In 2018, an open letter titled "Against Undisclosed Salaries" from a number of creative groups, unions and initiatives looked to challenge this status quo, but beyond short conversations with If You Could and Creative Scotland, the widespread change that they were looking to instigate didn't gather significant momentum. Three years on, the recruitment industry has shown little desire to shut down widespread salary cloaking and so the words "undisclosed", "competitive" and "DOE" (dependent on experience) remain common sights for weary job seekers.
For potential candidates — whether just entering the job market or with years of experience under their belt — salary is an important factor to consider before applying. How can people make conscious, fair decisions about where they want to work without knowing the pay? A job application can take days to carefully put together and when they're often not even responded to at all, starting an application is a big commitment, particularly when you're unemployed.
This lack of transparency and the wider culture of salary secrecy plays a significant role in perpetuating the gender and racial wage gaps that we see brands and companies pledging to challenge, typically after they've been outed. Within companies, The Equality Act of 2010 outlines that it is unlawful for a company to prevent employees from disclosing a difference in salary if they're trying to understand whether an equal pay issue exists within the company. As Kevin Poulter, Employment Law Partner at Freeths LLP explains, that legal safeguard only practically applies to those with protected characteristics whose discussions remain solely within the workplace. There is no legal obligation for companies to publish salary ranges or figures publicly, it is entirely at their discretion.
Small businesses tend to be cautious to reveal salary rates, with many stating that they fear employees or potential candidates being poached by competitors with more financial power as a result. It's not just small businesses that withhold salary ranges. With over eight thousand jobs currently posted on LinkedIn, Google didn't reveal the salary on any of the ones we looked at. LinkedIn does have an estimated salary tool, but it's been regularly reported as inaccurate and is in effect reliant on user data so, probably won't become any more accurate any time soon.
In 2015 it was revealed by a former Google employee that despite it being illegal for US companies to prevent employees from sharing salary information with one another, that hadn't stopped a culture of secrecy around pay being well-established at the tech giant. Erica Baker started a spreadsheet with colleagues that listed salaries within the company, but it was not well received by management who blocked attempts to see her progressive move supported. Six years later, from the outside at least, it doesn't seem that Google is any more prepared to be open about pay. Internally, Alphabet Workers Union won a settlement with the company earlier this year making them promise to allow their staff to discuss pay with one another.
"Pay transparency has absolutely helped boost trust and morale, and productivity in general"
While Google is seemingly reluctant to lead from the front on this issue, their products are, satisfyingly, now the tool of choice for thousands of people across a range of sectors to create crowd-sourced, anonymous wage transparency resources including, of course, the Design Interns Club. The trend for these crusades has gathered pace and in some cases, shaming companies into improving wages or tackling wage gaps have resulted in action. However, the impact of this as a strategy is bound to be limited, so other means of applying pressure will be required to turn the tide.
The encouraging news is that some companies in the creative industries do operate progressively with Buffer and their widely discussed transparency salaries (and the formula behind them) being a prime example. "Pay transparency has absolutely helped boost trust and morale, and productivity in general." claims the social company's Head of Public Relations Hailley Griffis, who adds that "workplace happiness is something that we see in a lot of our employee surveys too."
If these measures contribute to a happy workforce, then they will likely also contribute to staff staying at a company longer. Lower staff turnover will save employers a lot of money in recruitment costs. Taking a lead with transparency so that diversity and inclusion policies actually result in bringing new, different people into your business will also help to attract the best candidates to any available positions that you have on offer.
Often HR departments argue that they cannot mention a salary range because the final figure will depend on what the selected candidate and organisation mutually agree on in terms of strategy and leadership structure. As such, there is potential that the salary range advertised could ultimately be inaccurate. While this argument does stack up to a point, it seems reasonable to suggest that many structured roles within the creative industries exist within a far more predictable range. Senior and executive positions are the ones more likely to vary dependent on the candidate and company's situation when recruiting.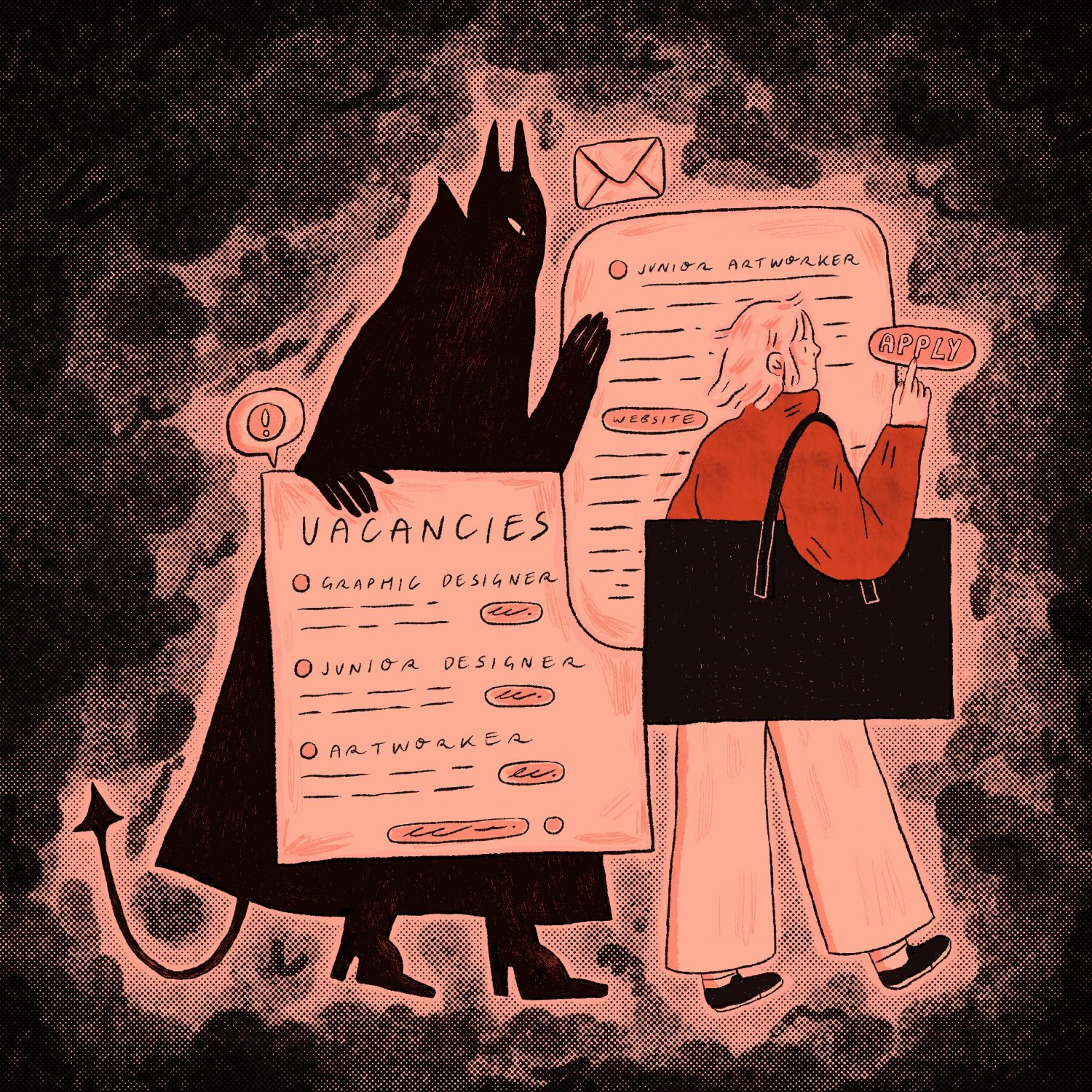 To add insult to injury, candidates are sometimes are asked to provide a salary history by the recruiting company as part of their process before making a clear offer. Employment consultant Alison Green believes that this is something that you should always challenge if you find yourself pressed to reveal past earnings. It's worth noting that at the time of publishing, 21 of the 50 states in the US have banned employers from requesting salary history information. The power dynamic of the recruitment process is often intimidating, particularly if you're just starting out, but just because a potential employer asks you to reveal information, does not mean that you have to. If it makes you uncomfortable or feel undermined, then it could well be time to consider withdrawing from the process.
Gender pay gap reporting was introduced in the UK in 2017 as a mandatory requirement for employers with more than 250 staff. This process requires companies to submit their mean and median gender pay gaps, bonus pay gaps, and the proportion of men and women in each pay quartile. A report published in March 2021 estimates that the gender pay gap has reduced by a fifth since the policy was introduced.
However, efforts to address the pay gap has not been without their controversies. Chas Bayfield and Dave Jenner recently won a landmark sex discrimination case when it was ruled that they had been having been sacked from the J Walter Thompson (JWT) agency due to their gender, as bosses sought to "urgently" address the alarming 44.7% pay gap that had been uncovered. Dismantling imbalances within a company is incredibly difficult and requires sensitive negotiations, which were found to be lacking in this instance. With contracts to honour, it will take employers a long time to adjust a pay gap internally, which is all the more reason for them to look at how their hiring practices can make an impact.
Research published in June of last year looked at 12 of the 21 states who have banned salary history requests. It found that in those states, employers were far more likely to include wages in job posts along with increasing pay offers for women and non-white applicants. Salary cloaking both consciously and unconsciously encourages employers to perpetuate long-standing pay inequality and when combined with salary histories, keep those who have been underpaid so far in their careers on that prejudicial path.
But as 2018's open letter rightly addressed, there is another party here who bear a degree of responsibility, job sites. Many have no intention of changing policy so that salary information is a requirement for every job post. Their fear (legitimately) is that companies would simply list their roles with another site that doesn't force their hand, meaning that their revenue quickly dries up. As usual in the murky waters of the creative industries, it's the independent platforms who lead the way on this, The Other Box operates their jobs board with that rule in place. Freelance platform Underpinned go one step further for their members, only posting opportunities where they feel the salary is in line with the job spec.
At a time when in the fallout from COVID-19 women's jobs are 1.8 times more vulnerable than men's, immediate action needs to be taken to halt a damaging regression to those age-old inequalities. With high unemployment rates also skewing the experience levels of entry and mid-weight roles across the creative industries, the job application process can often feel like The Hunger Games. It seems fair to point fingers at employers and job sites alike. Both could ease things for job seekers but largely remain hesitant.
"If you want people to work for you or to continue to work for you, you're going to need them to trust you"
Encouragingly, however, one of the job sites contacted via the open letter, If You Could have finally made decisive steps in the right direction. As of late August, a site update "requires all entry-level, junior and internship roles to disclose a salary or salary band" according to HudsonBec Director Will Hudson. "There are also prompts for advertisers that encourage them to include a salary or salary band as this can directly impact the success of their job advert". Indeed, the company's research had overwhelmingly shown that users placed salary information at the top of their priorities when considering a position.
At the time of writing, 42% of midweight to director on roles listed on If You Could defined their salary or range. While many of these are London-based, it offers some encouragement to see that there are employers out there who, without having their hand forced are transparent in their hiring process. These are the kind of efforts that may well enable them to effectively build towards diverse, inclusive workplaces. Allowing you to get a clear picture of the role before you decide to apply is a big part of that.
Those who continue to salary cloak face the risk of falling at the first hurdle. It's a move that, rightly, leads to distrust. "People will assume that if no information is put forward, the process is prejudicial in some way" argues Poulter. "In law, accountancy and a lot of other sectors, not only are salaries commonly listed, but you can easily find out what you're likely to earn in your first few years after qualifying". In addition, pay gap reporting is widely and clearly published on firms websites. "It's not always been like this, of course, people had to demand better in order for these changes to come about".
Perhaps then, there's hope yet for the creative industries. For now, it's safe to say that for an industry that claims to champion diversity and be progressive at every turn, archaic procedures remain in place from the very start of the recruitment process. If you want people to work for you or to continue to work for you, you're going to need them to trust you. If you can't shoot straight with them about the most fundamental aspect of their employment, that trust is going to be fleeting at best.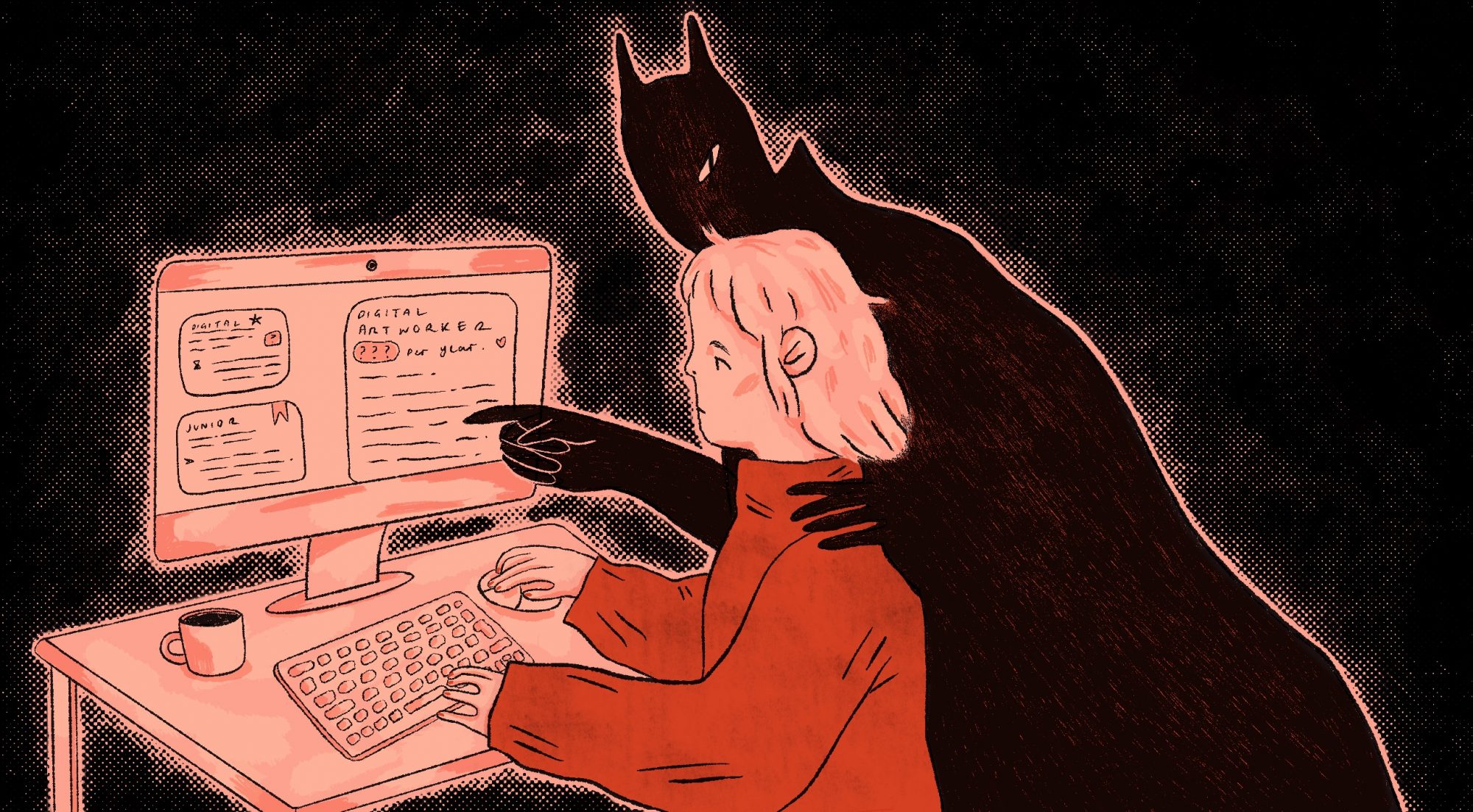 Cloak and Dagger was written by Nandini Khorana who you can follow here and was edited by Alec Dudson. Caitlin Rose brought it to life with her wonderful illustrations. Be sure to follow her on Insta here. Thank you to everyone who helped with piecing this together, both those who have been directly quoted and those who spoke to us on background. Thank you as well to all of those who anonymously put together the open letter in 2018 and to all of those who signed it in support. We believe that If You Could's recent policy change began with your action and hope that this signals a long-overdue change of practice from creative companies large and small. We may not publish as often as we used to here at Intern, but we remain dedicated to shining a light on the parts of the creative industry that are poorly run and fundamentally biased and discriminatory. We hope that our work can help you to better navigate your route into a creative career where you feel valued, respected and enjoy the work that you make with the people you work alongside.