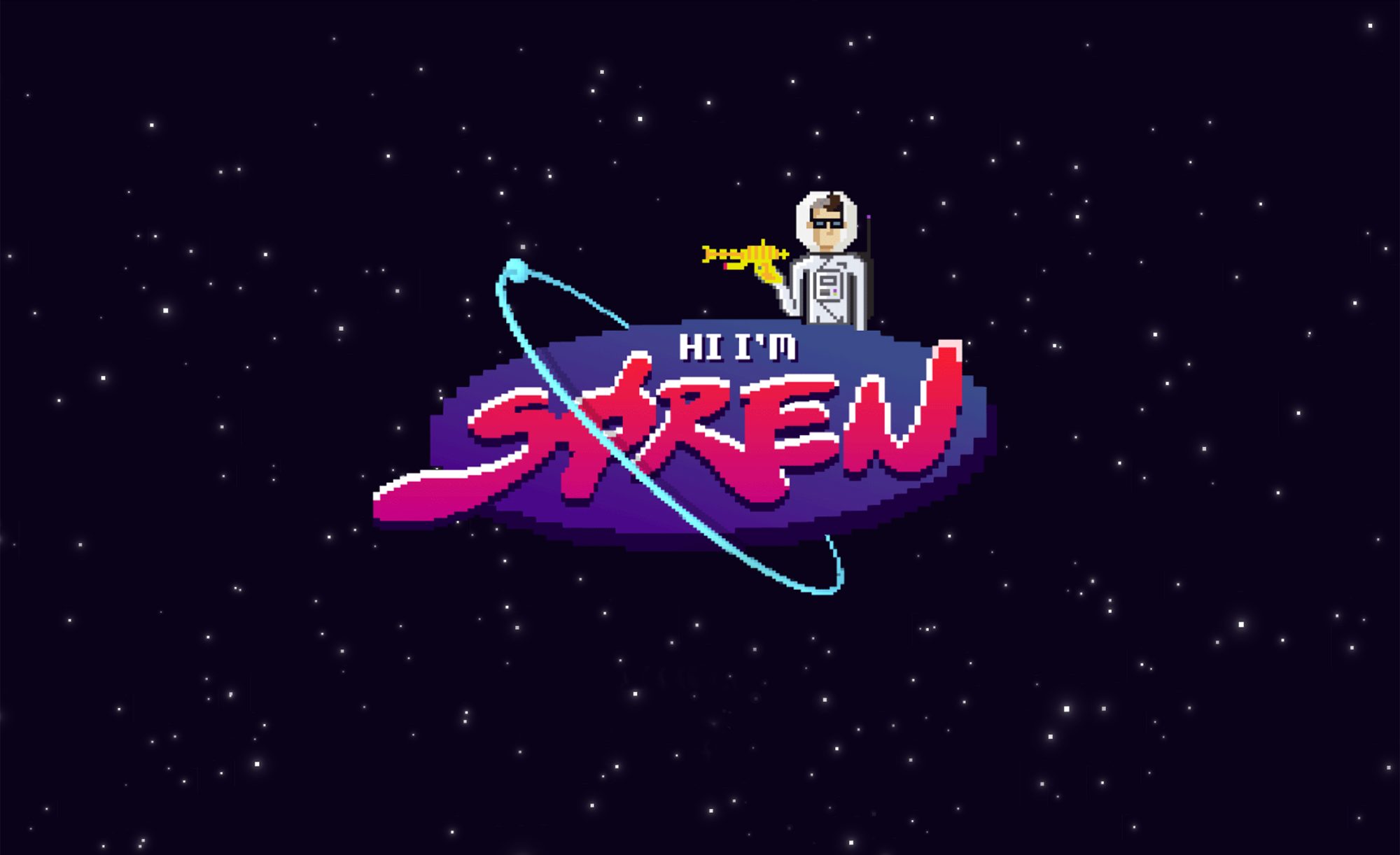 We spend a lot of our time at Intern encouraging students and graduates to think creatively about their careers. As such, it's a real treat when we come across people who've done just that and have seen their ingenuity handsomely rewarded. One such soul is Søren Danielsen, whose motion graphics showcase 'Your New Intern Søren' has been viewed over thirty thousand times. I'm pretty sure my CV hasn't had that many eyes on it, the only consolation, is that I'm surely not alone.
Incredibly, it wasn't until studying motion graphics at Hyper Island's Karlskrona school, that Søren started to even focus on the craft. His BA was in graphic design at the Danish School of Media & Journalism, although Søren feels, "motion graphics is still graphic design, just with movement and a timeline".
As a kid, he would draw spaceships in cross sections and even tried making a few from lego, so working in careful detail comes quite naturally. During his BA, Søren's projects gradually became more animation focussed and he found himself helping classmates with their motion projects and teaching them After Effects.
The idea for his video application came from listening to the industry visitors at Hyper. They wanted short and creative applications, so he packed some basic information about himself into just 67 seconds of finely crafted animation. Søren then sent out postcards with a thumbnail of the video to creative companies that he admired and uploaded it to Facebook and Reddit.
Søren feels that "the message of the video that made a lot of people want to share it" and all those extra eyes made for plenty of constructive feedback which has also been of great use to him. The million dollar question is, having had his inbox flooded with propositions and responses, where did Søren choose to work? The answer is the London office of creative agency Nice and Serious where he undertook an internship. Having clicked over a Skype chat, a meeting of minds and the prospect of working in a big new city sealed the decision.
His time at Nice and Serious is one that he looks back on fondly. "It was a great experience, I had so much fun there and also got given a lot of responsibility. One of the best things was the people, they were so welcoming and easy to be around".
Right now Søren is freelancing, but is contemplating joining a team again. The viral video ensured he won a lot of freelance work and many of those clients keep coming back, but he's interested in a new challenge of some sort and is currently experimenting in VR with his friend Nils. One thing we're sure of is that Søren won't be struggling for work any time soon.