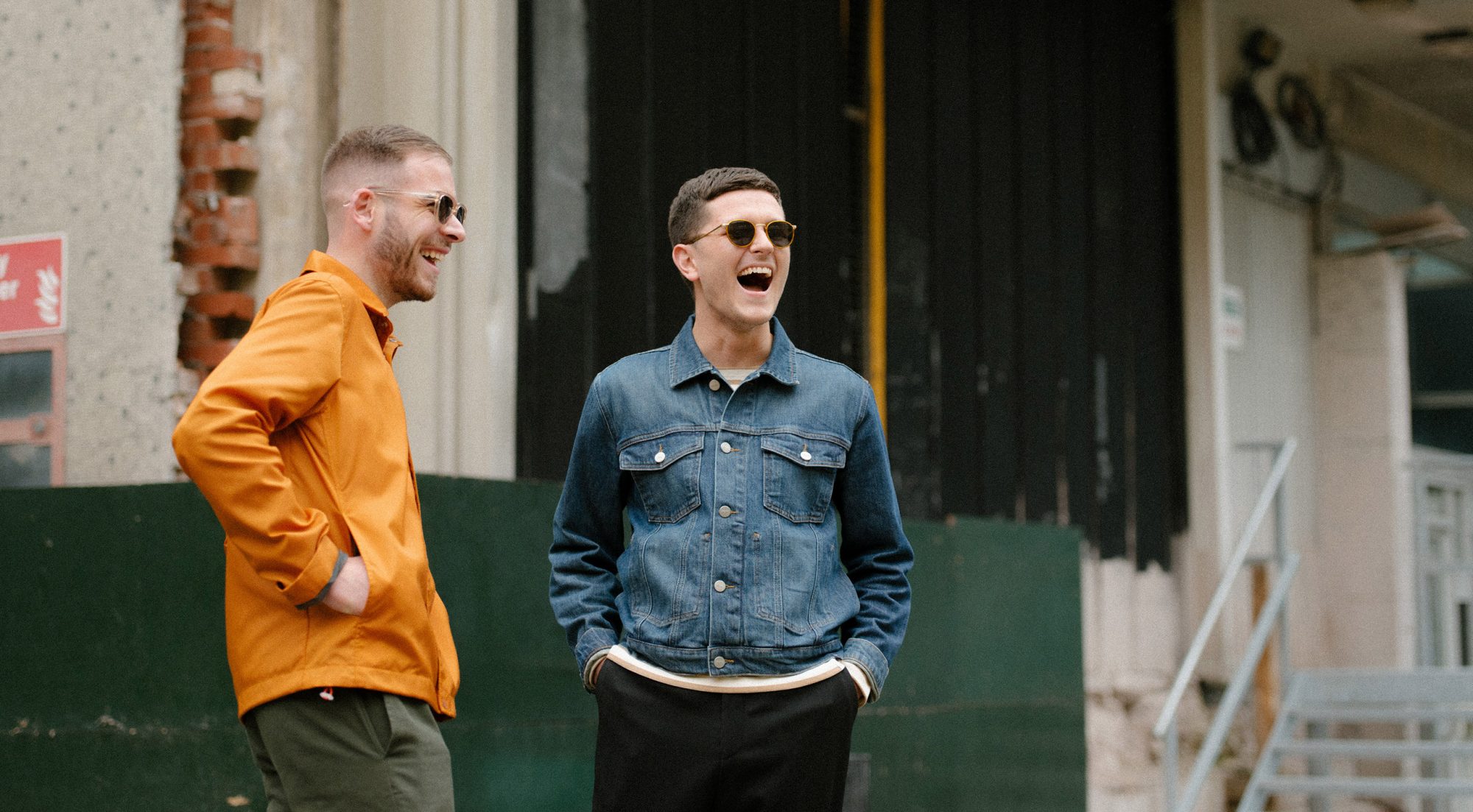 There Is a Place
Siân Hamer meets Marcos Navarro and Robbie Bloomer to see why they started High Hoops, an inclusive club night, open to all
"I think I had a plant pot on my head when we first met," laughs Marcos Navarro as he looks across to his business partner and friend, Robbie Bloomer. "Yes, you did," Robbie laughs back.
The two sit side by side in Common, a bar situated in the heart of the Manchester's Northern Quarter. It's an unsurprisingly grey afternoon in the city, contrasting against the quirky and welcoming environment of the bar. The hum of the low, upbeat music provides an appropriate backing track as the pair chat with an air of casualness. It's evident from watching the duo that this is a friendship first and a business partnership second, with laughter continuously punctuating the conversation.
It was four years ago when the two met. Robbie, originally from Belfast, Northern Ireland, recounts meeting Manchester-born Marcos at Bohemian Grove, a club night at Salford's Islington Mill that the pair agreed had achieved a commendable inclusiveness to its events. But they both felt it wasn't frequent enough and, after a night out — whilst airing their frustrations about the lack of similar nights in Manchester nightlife — they decided to make their own club night, High Hoops. "We've both been into, I guess, house and techno music for years and years and years, and we wanted to create a night that books the people we want to listen to, but booked it in an environment that we wanted as well," says Marcos.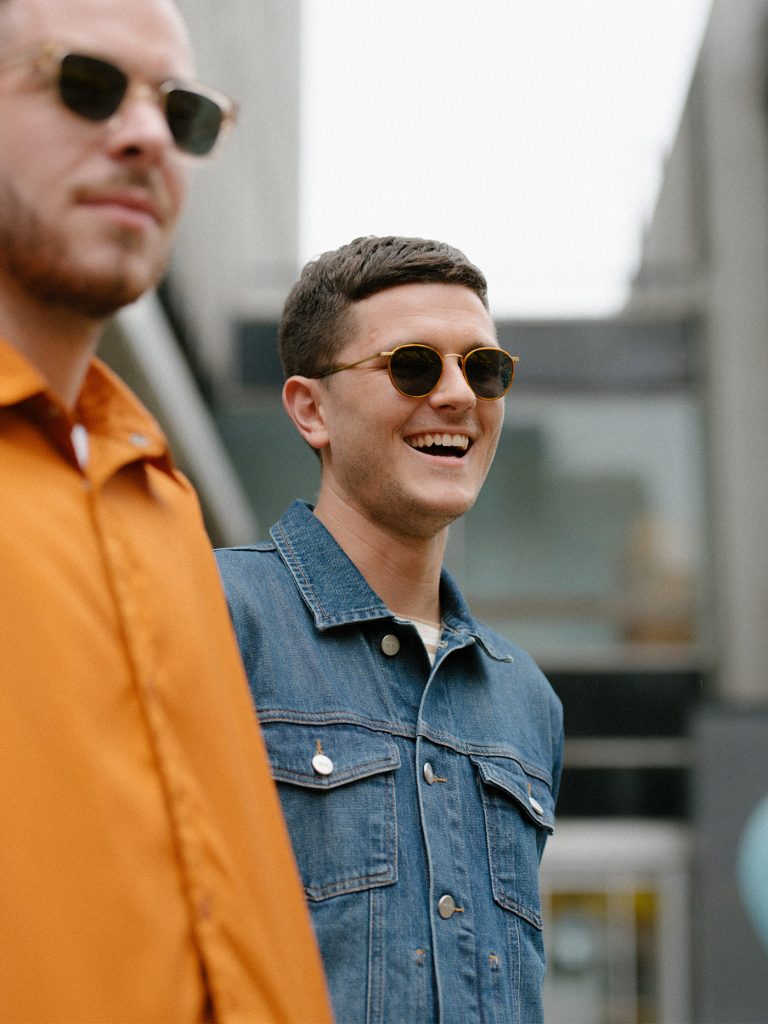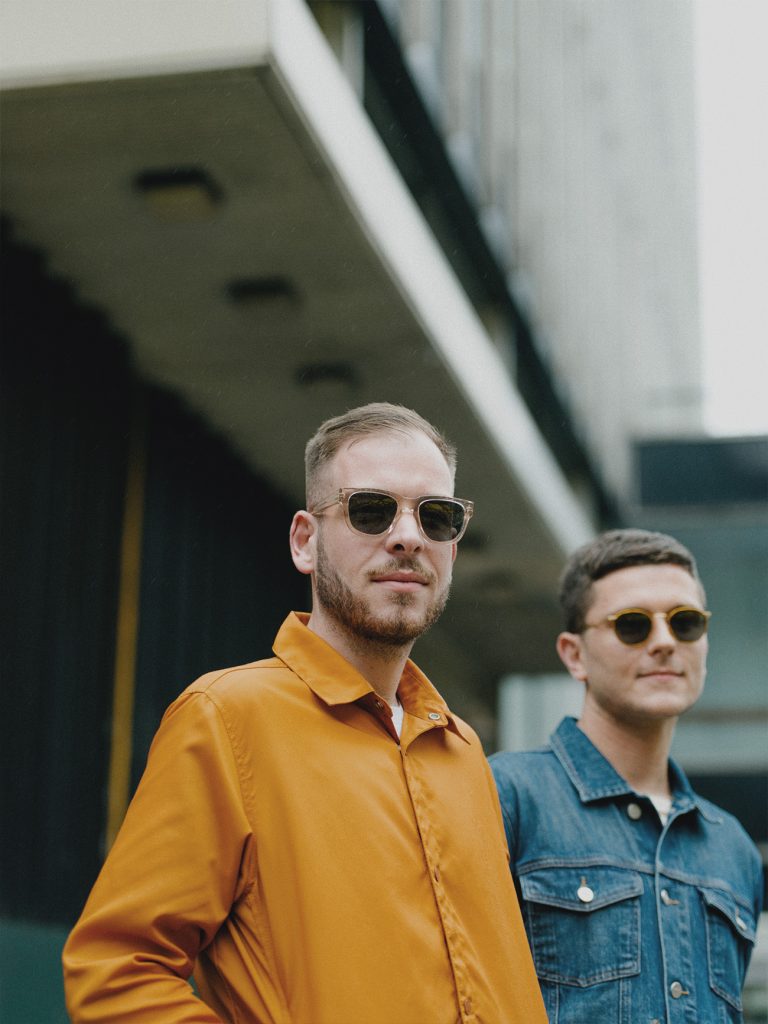 The inspiration for the club night, however, was a seed planted many years earlier for the duo. "My dad used to run parties in Belfast in the late eighties," recounts Robbie, "He would always harp on about crazy stories about whenever he was a promoter and a 'pretend DJ'. I always found the stories that he told me really inspiring." For Marcos, it was the influence of an older brother who first welcomed him into the music scene: "I sort of was a bit of a rebel, and I started hanging around with him when I was 16 going to hard house and hard dance, all around the country." Going to these events not only offered Marcos hours of his favourite music and dancing, but also a temporary reprieve from other pressures he felt at the time. "I found it quite difficult coming to terms with my sexuality, and didn't come out properly until I was like 19," says Marcos, "But actually, being able to go to these parties … I didn't have to think about that as a pressure, I could just have fun."
"Towards the end of 2014 we were talking about the lack of — well, being gay men — we felt there was a lack of inclusive clubs," says Robbie, "It was very segregated. There were gay clubs and there were straight clubs." The music they were interested in tended to happen in clubs that lacked a diverse, welcoming environment, inspiring the duo to create a club night which would introduce an inclusive event to everyone and anyone in Manchester.
So, in November of 2014, High Hoops was born. In March the following year, only a few months after their decision to pursue the venture, their first event sold out. It took place in a renowned venue, The Roadhouse, a location which had previously seen internationally famous bands such as Coldplay and Muse perform to crowds in the early stages of their careers, making it a key venue in the Manchester music scene. But High Hoops was a different experience to these previous acts, and landing such a prestigious location was a combination of mutual connections and luck. The duo had a close friend producing a number of events around Manchester, who also worked alongside some of the people running The Roadhouse. "After being introduced to them, we ran them through what we wanted to do there and it took off pretty instantly," says Robbie. "I also think having a headliner like Marshall Jefferson really cemented it for us."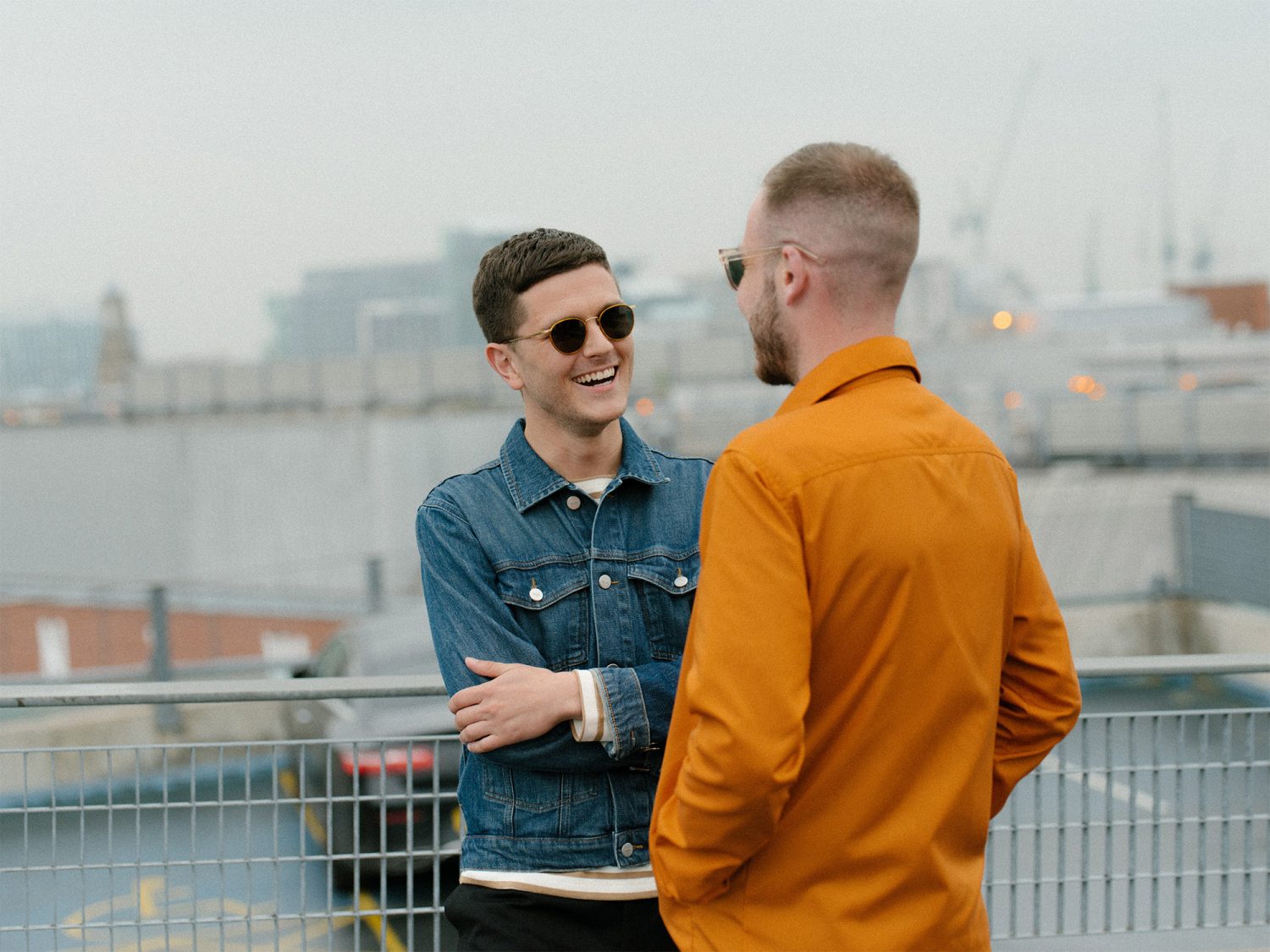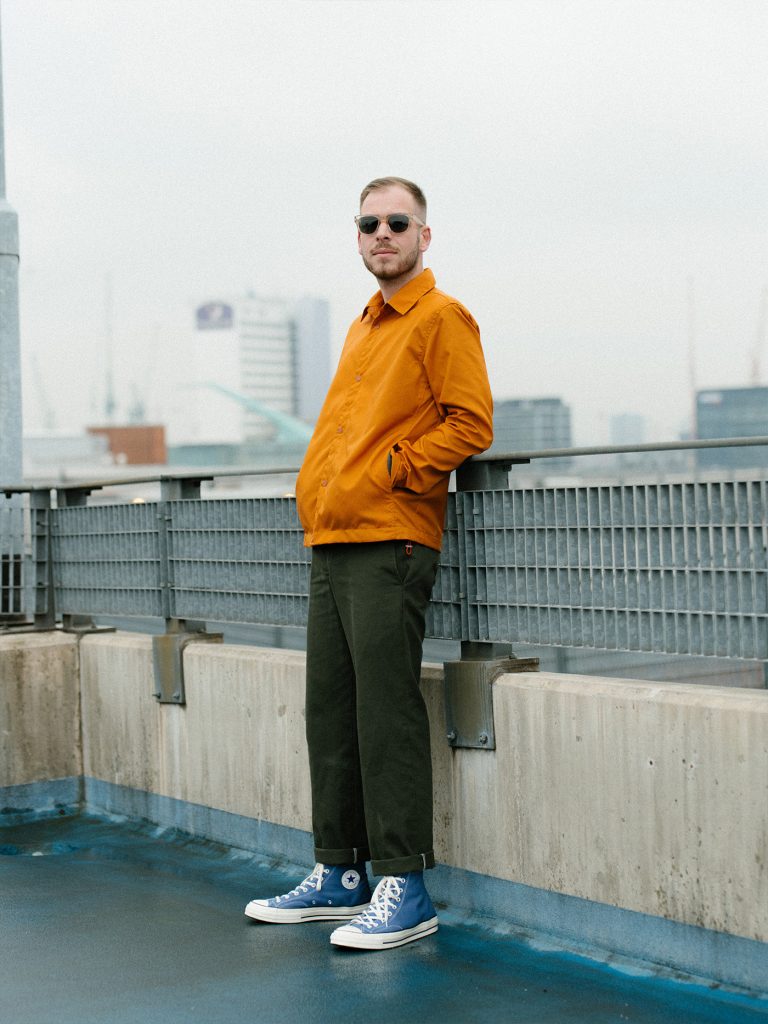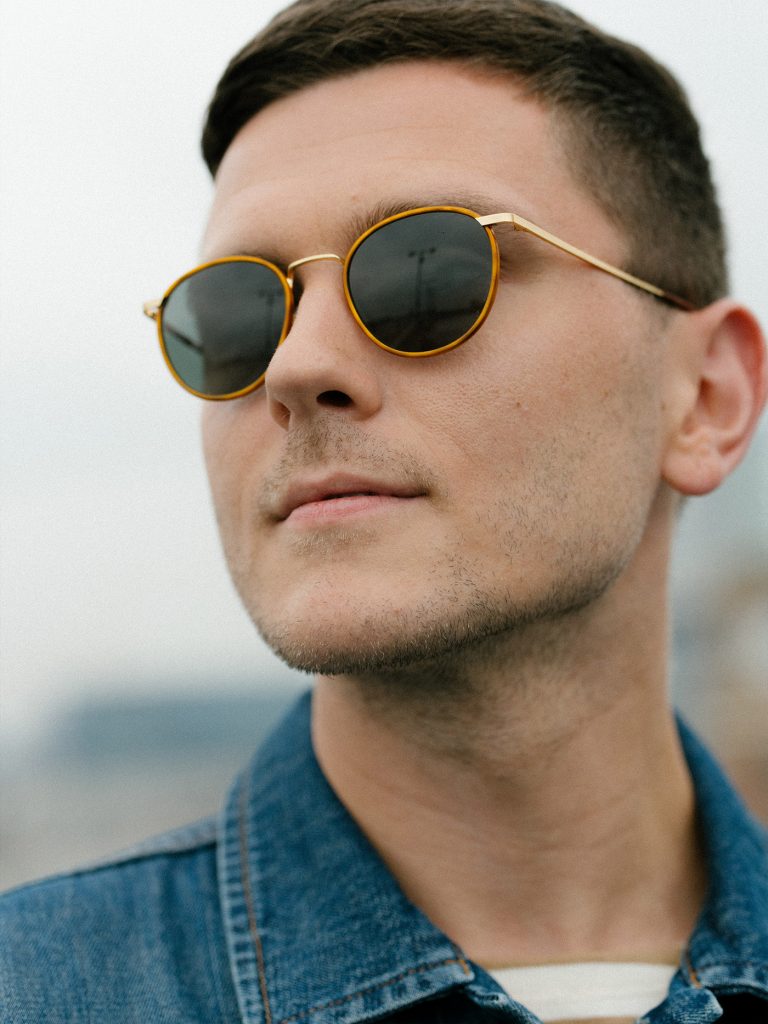 Since its inception three years ago, High Hoops has made a statement on the nightlife of Manchester. It offers partygoers of all races, sexuality, gender, nationality and ages an invitation to enjoy house and techno music, provided by international and home-grown talent, in a safe and accepting environment.
The city, of course, is no stranger to a vibrant music scene. Renowned for its history of iconic rock and dance music, today's Manchester draws on the legacy of The Haçienda and the introduction of acid house to the city's club scene in the eighties. Both of these encouraged a blossoming sense of escapism and inclusivity: the beginning of the 'Madchester' movement. This rich heritage has paved the way for club nights like High Hoops to capture and continue the vibrancy of the city's nightlife which was sparked decades earlier. "We've never really wanted to run a specifically gay night, we just wanted to run a night where everyone can come," says Marcos. "It's kind of 'leave your ego at the door, leave your shit at the door, come in and have fun', and hopefully you'll be able to expose yourself to different types of music."
"I think music is something that's in everyone's lives from such a young age," says Robbie. "People have very different ways of connecting with it. It brings back certain memories for people, certain emotions; it touches people in a vast amount of ways. I think it's the purest form of really connecting people together." Unsurprisingly, music has always played an important role in defining Robbie's identity, too: "I've always had my dad playing records and house music, so I have always had music in my house," he continues. "I feel like growing up your mind can expand so much more by exploring different types of music. I think it's really therapeutic and a good release … because everyone has some kind of feeling towards some kind of music."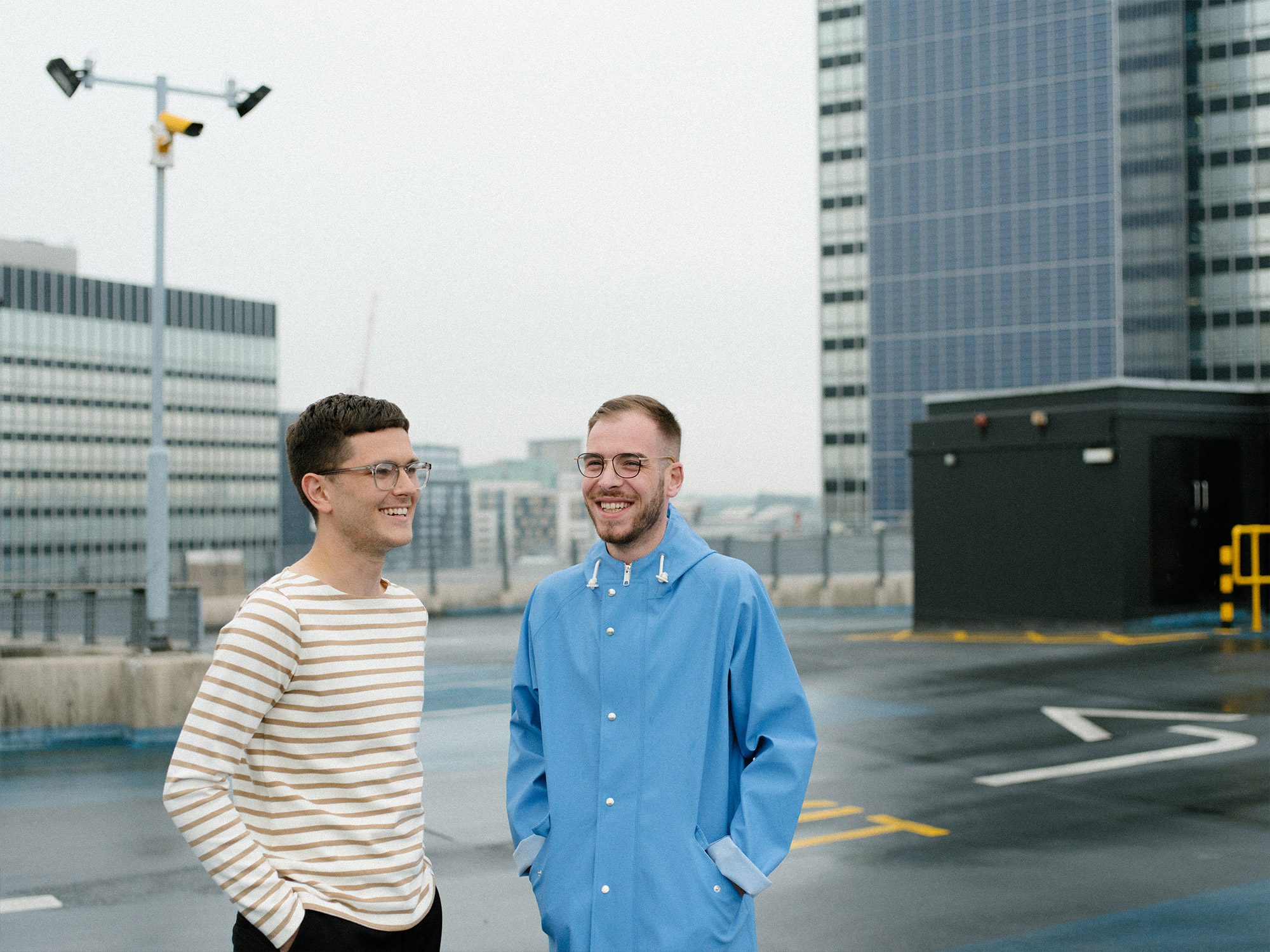 "A lot of people have a lot of shit going on inside their heads … that's the first place I would go to escape"
The environment which the club night creates is at the core of what High Hoops stands for: an inclusive space which the duo agree isn't as accessible elsewhere. "I think the clubbing world is kind of undervalued in society, and I think a lot of people have a lot of shit going on inside their heads. I think that's the first place I would go to escape," says Robbie. "If you can feel safe in your own skin in that environment and see people that you may not even know, but recognise them, it makes it feel a bit more like a home environment." Marcos agrees: "One of my biggest frustrations is that there aren't those safe spaces in wider society … youth clubs and stuff have shut down," he says. "So it's [about] trying to get that balance right really. I guess it's just [about] trying to replicate the things that I benefited from when I was growing up, and just trying to have that place for other people as well."
But this feeling of inclusivity isn't something solely supplied by the diverse audience the event attracts. Instead, it also draws on the dedication of both Marcos and Robbie in delivering an enlightening and informative music experience. "It can be difficult to get the balance right between putting on a party which is about just having fun, and then also putting on a party which [exposes] people to new genres of music, new artists," says Marcos.
"An artist that we intended to book was DJ Sprinkles. I had watched a lot of interviews online of her, how she gets booked to play all over the world, and [how] a lot of the promoters that book her are straight white males," adds Robbie. "The crowd is very 'straight and white male', and obviously she's a trans woman. We felt like that really spoke to us and that really resonated [with] what we felt was happening in Manchester. I think that's really important: to have that kind of diversity in your line-ups, diversity in your crowds. It makes it a more comfortable space for everyone to be in."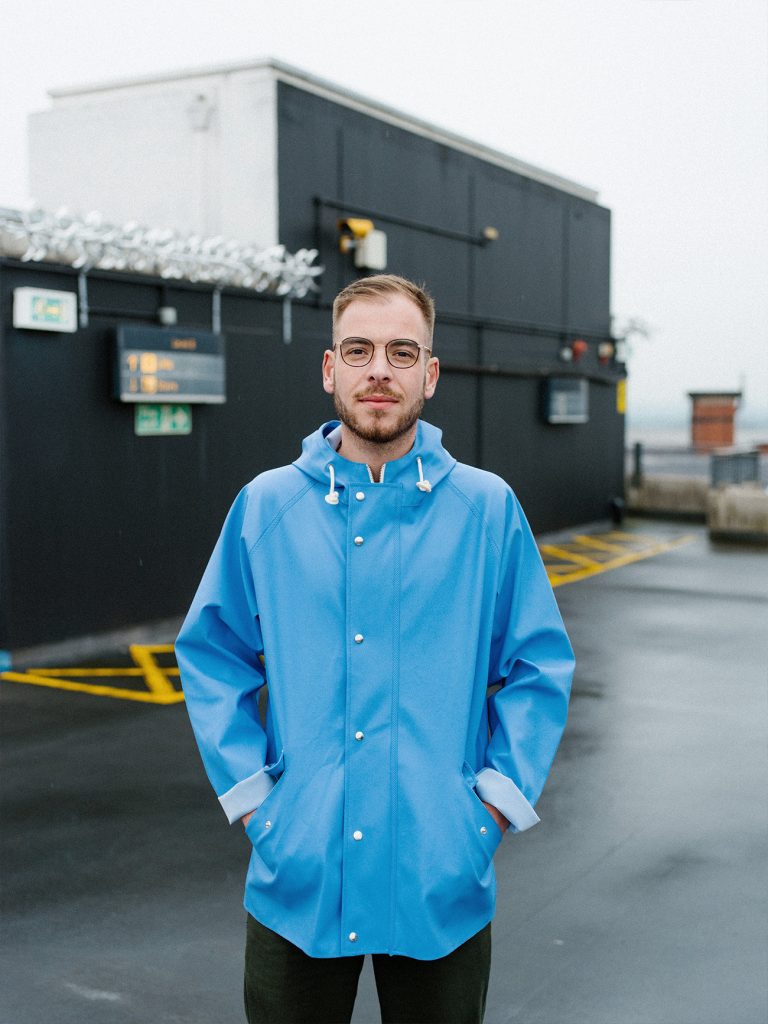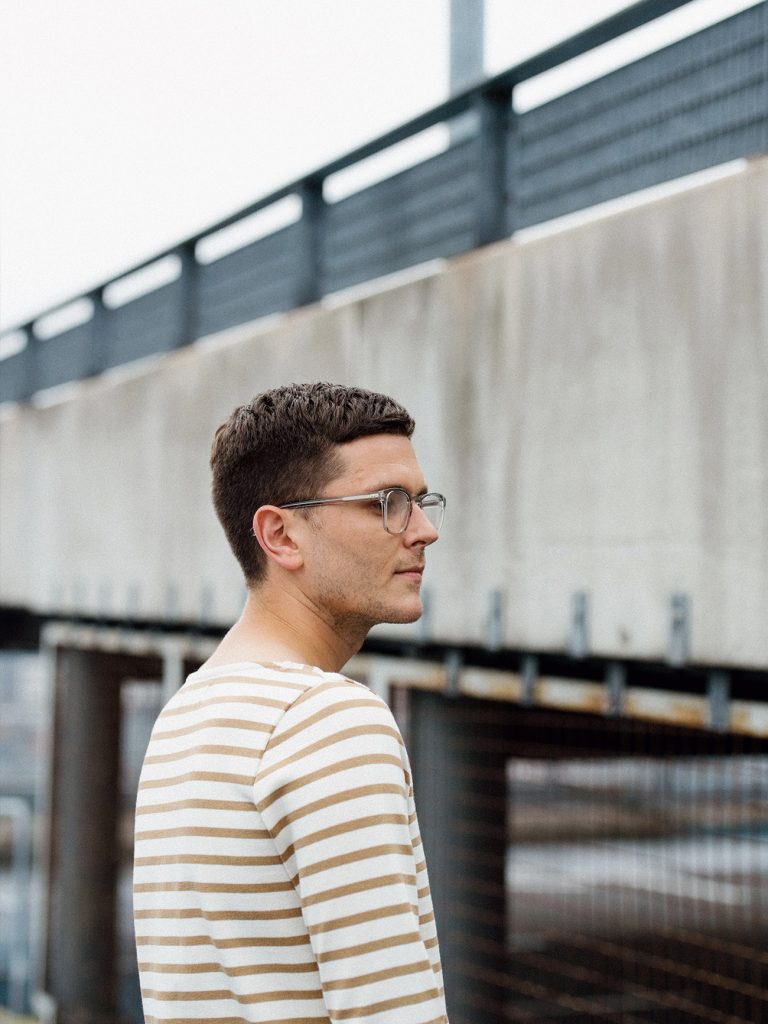 Ensuring that the artists who play at their events feature a range of people from all communities is something the pair strive to do. "People have always been booking trans artists, people from the LGBTQ+ scene as well, but we felt maybe not as much as what was required," continues Marcos. "It didn't feel representative of the talent that is actually out there. That's why we wanted to do it."
The club night has graced the venues of neighbouring cities and London, but the pair feel that Manchester will always be the home of High Hoops. "I spent some time living in London and I feel like … whenever you go out there's not that same connection between people," says Robbie. "It's because it's so big." This sense of community is one of the foundations upon which the club night is built upon, fuelled and inspired by the city in which it was created. "If you walk around on a sunny day in Manchester, the chances are you're going to bump into a huge amount of people that you know and see on the same nights out," adds Marcos, "which does create a special place really."
As one of the most exciting cities in the world, Manchester continues to offer the conditions for events like High Hoops to flourish. The growing popularity of these events highlights the exciting phase underway, with the city's creative scene constantly seeking to refresh, reframe and reinvent. At its heart though, the city is defined by its people, continues Marcos: "People do genuinely have a big heart. Everyone has a role to do, whether it's a club night or whatever, in society: to continue to educate people. And you only do that by running these parties, running these nights. I think I have faith that people from this city do have the best interest of the people that live here, and wider afield at heart."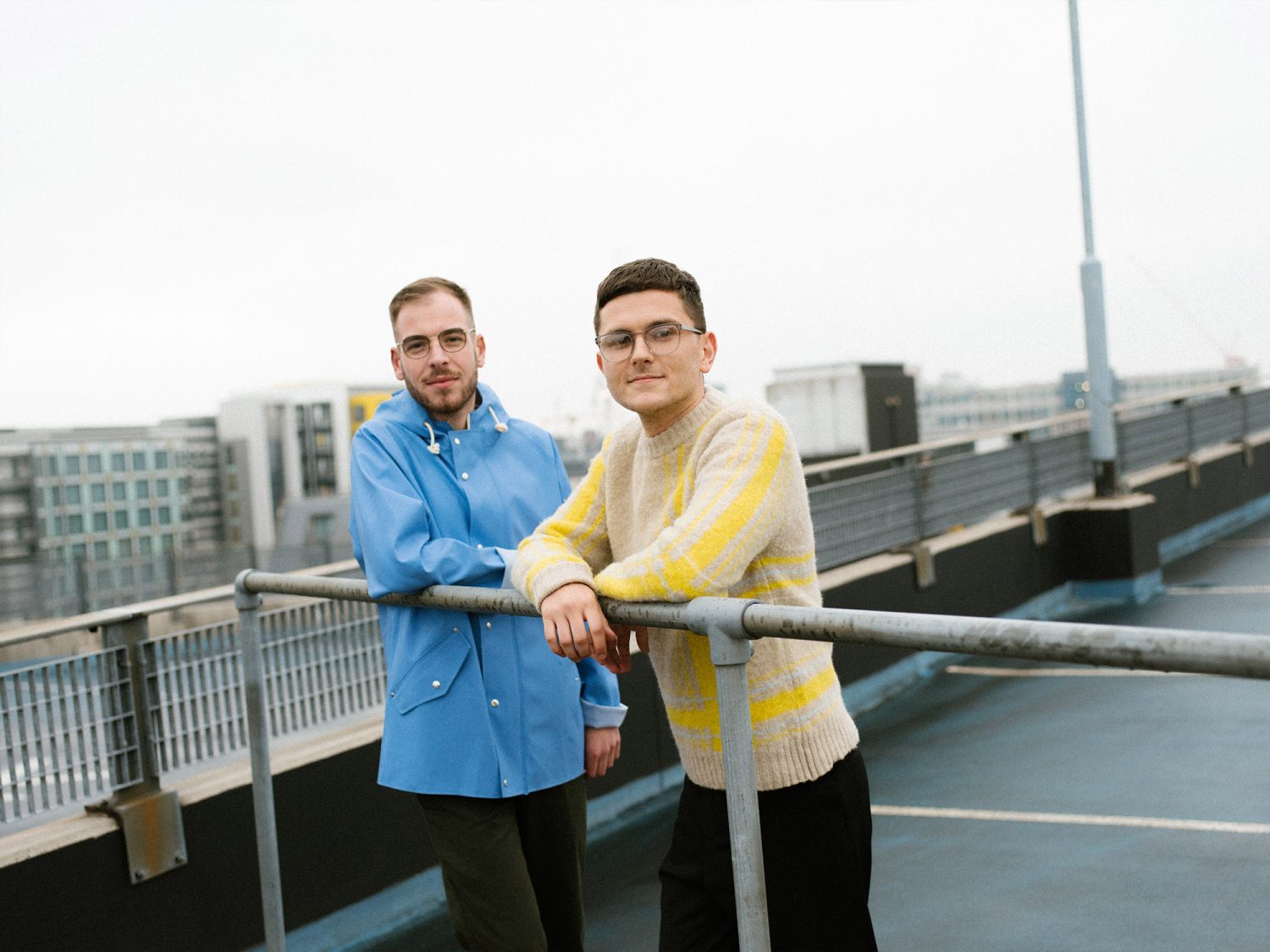 "This is the new foundation of international clubbing culture"
It's a message that speaks to the transnationalism of the inclusive environment which makes High Hoops' events so appealing. This welcoming context isn't just confined to Manchester nightlife. Instead, diverse, alternative nightlife is thriving across the globe, from Berlin to Glasgow to Detroit. Perhaps it's a result of these cities sharing in the search for a post-industrial identity, but High Hoops, and therefore Manchester, are channeling a sense of escapism and acceptance in every event they host. This is the new foundation of international clubbing culture.
It's no wonder then that as the success of High Hoops continues to attract audiences and sell out events, Robbie and Marcos's growing presence in Manchester is also mirrored further afield. The pair recently began a new venture, launching the High Hoops label which saw its first vinyl instalment, Tokyo Horoki part 1, released in March. They were also part of Belfast's AVA Festival and Manchester's own Parklife earlier this summer.
Still, although the pair have many aspirations with the club night and the direction they want to take it in, they're adamant that the home of High Hoops will always be where they began, a city like no other. "Manchester will always be our number one focus. Whatever we do outside of [it] will never be to the detriment of what we're trying to achieve in Manchester, because actually this is where it started," says Marcos. "This is where it will end. This is the place we have a commitment to, to do what we're doing. This our home, this will always be our home. At the end of the day, you always go home." .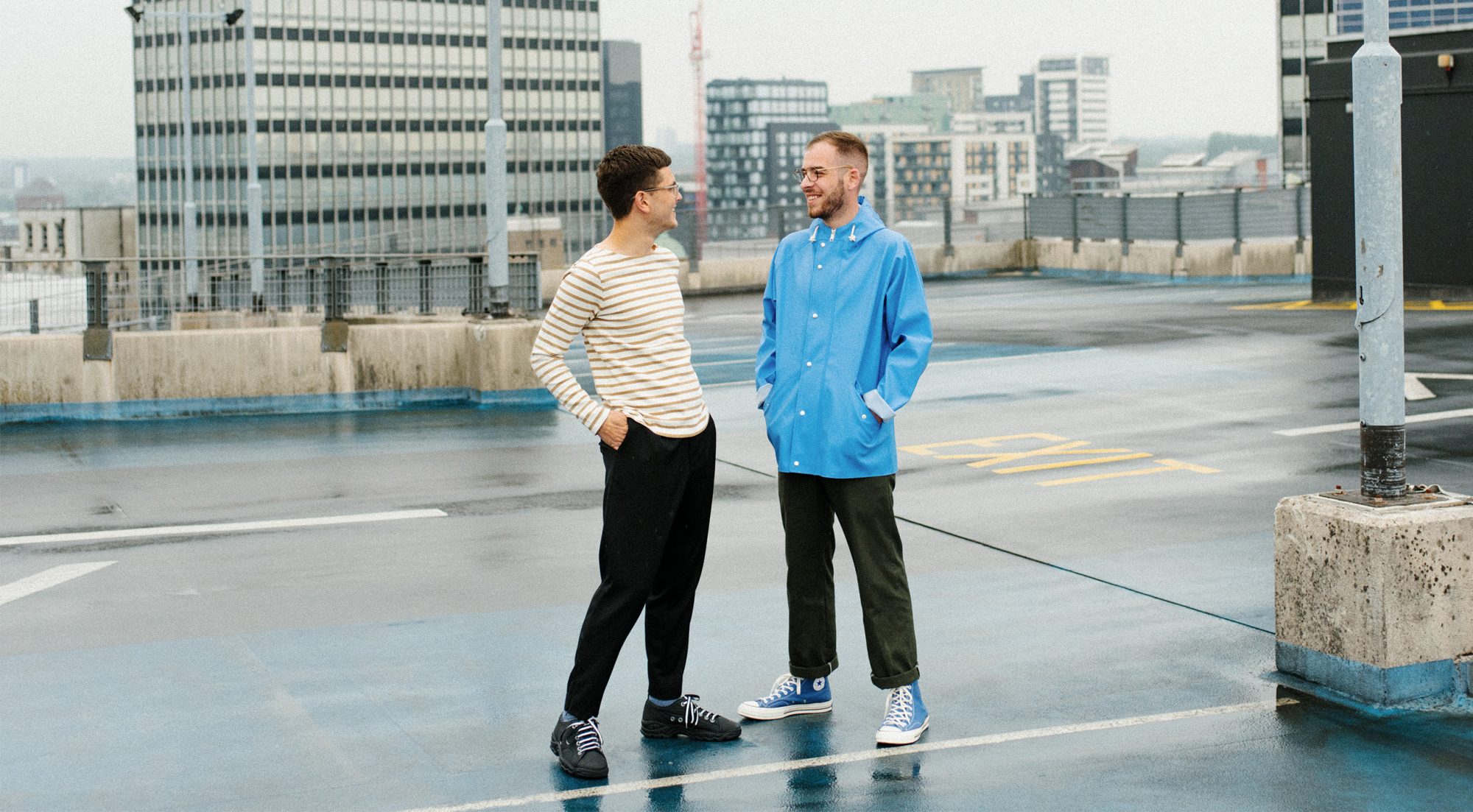 'A New Revolution' has been produced in collaboration with Ace & Tate and we're proud to have been asked to document the creative community in the city we've been based in since starting intern in 2013. Over the past month, we've profiled the individuals who embody Manchester's unparalleled spirit and have sought to understand what it is that drives and inspires them. The series marks Ace & Tate's arrival in the city and we've creating a limited edition publication available exclusively at the launch event this evening (August 2nd), so be sure to join us and give them a hearty Mancunian welcome. This piece was written by Siân Hamer and photographed by Lauren Maccabee who was assisted by Matt Leeves. Marcos and Robbie were styled by Georgia Boal-Russell, with hair and makeup by Sophie King. Be sure to follow High Hoops on Insta and Twitter. We hope you've enjoyed this series, we love this city and the people who make it so great.