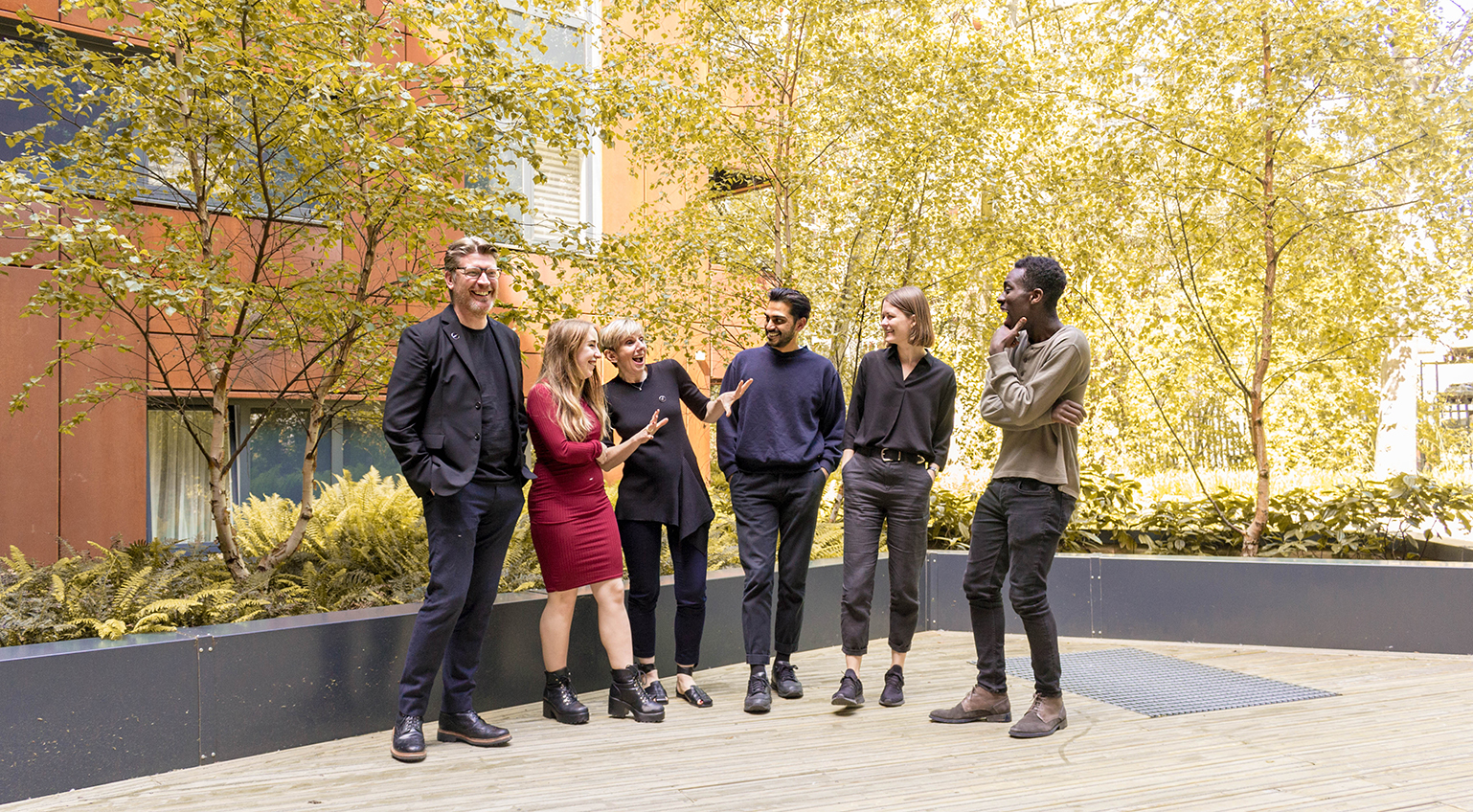 Winning Together and Losing Together
DixonBaxi say their current team is the best they've ever had. We unpick that evolution.
If you've ever tried to do something creative, on any scale at all, you're likely to have experienced that frustrating feeling when you try to make a start, but nothing really happens. Or maybe something does happen, but you're really not into it. Coming up with ideas and executing them with skill and impact is a tough old game, but if you're a business who sells creativity, then you need to do what you can to create the ideal conditions for your staff to bring their A-game.
In this new series, we're looking to meet some of the people behind first-class studios and agencies, in a bid to better understand how they design, implement and invest in their studio culture. As a creative, pretty much everywhere you work throughout your career will have a slightly different approach and by sharing stories of some of the best work environments, we want to help you to understand what else is out there, so that you know, for sure, when you're somewhere that simply isn't good enough for you.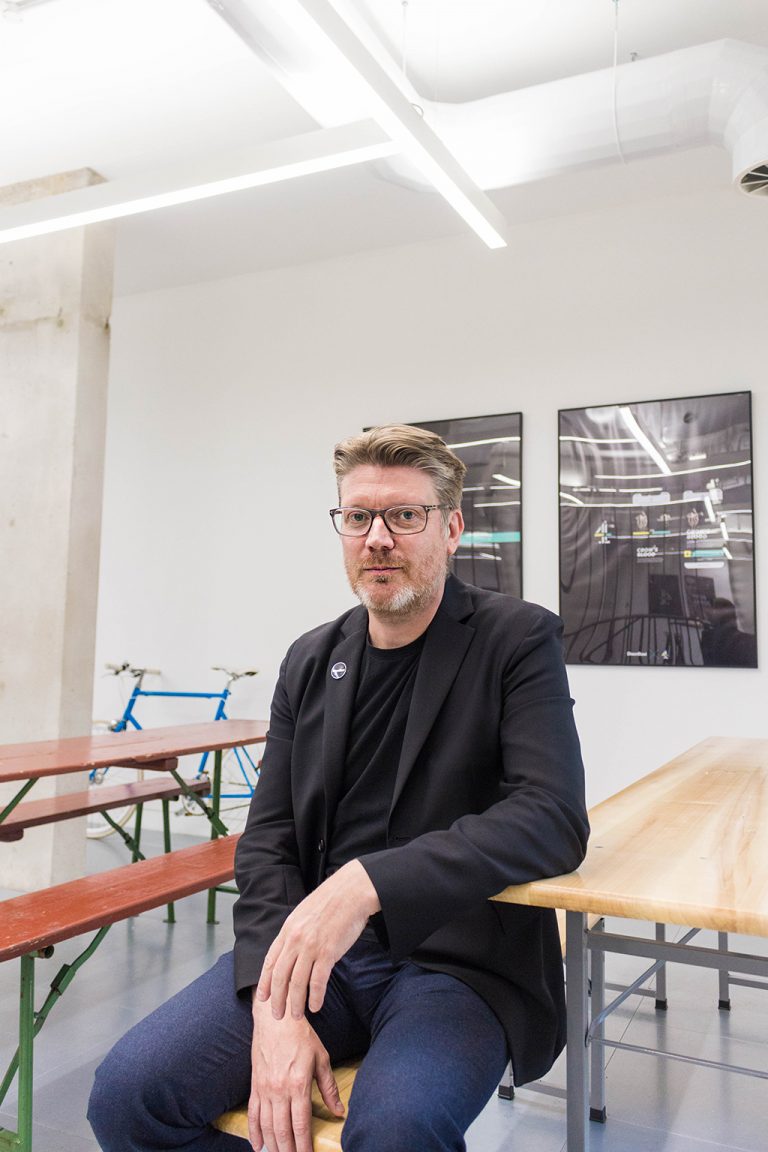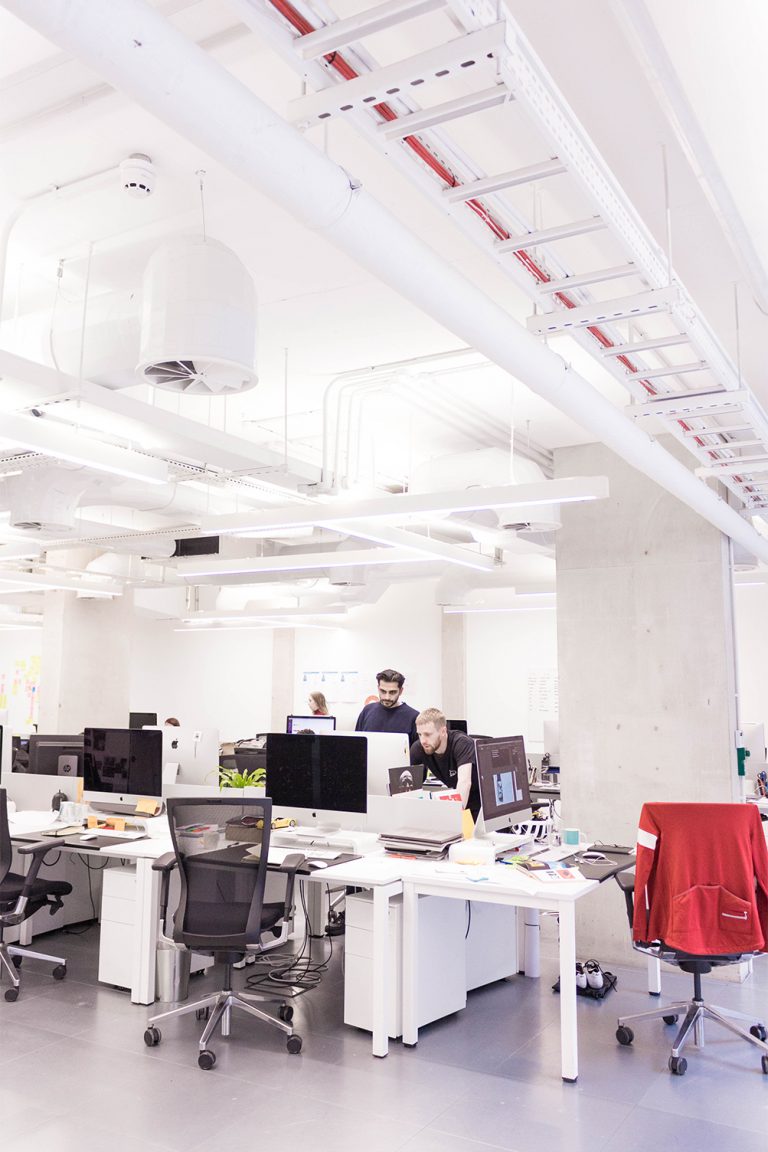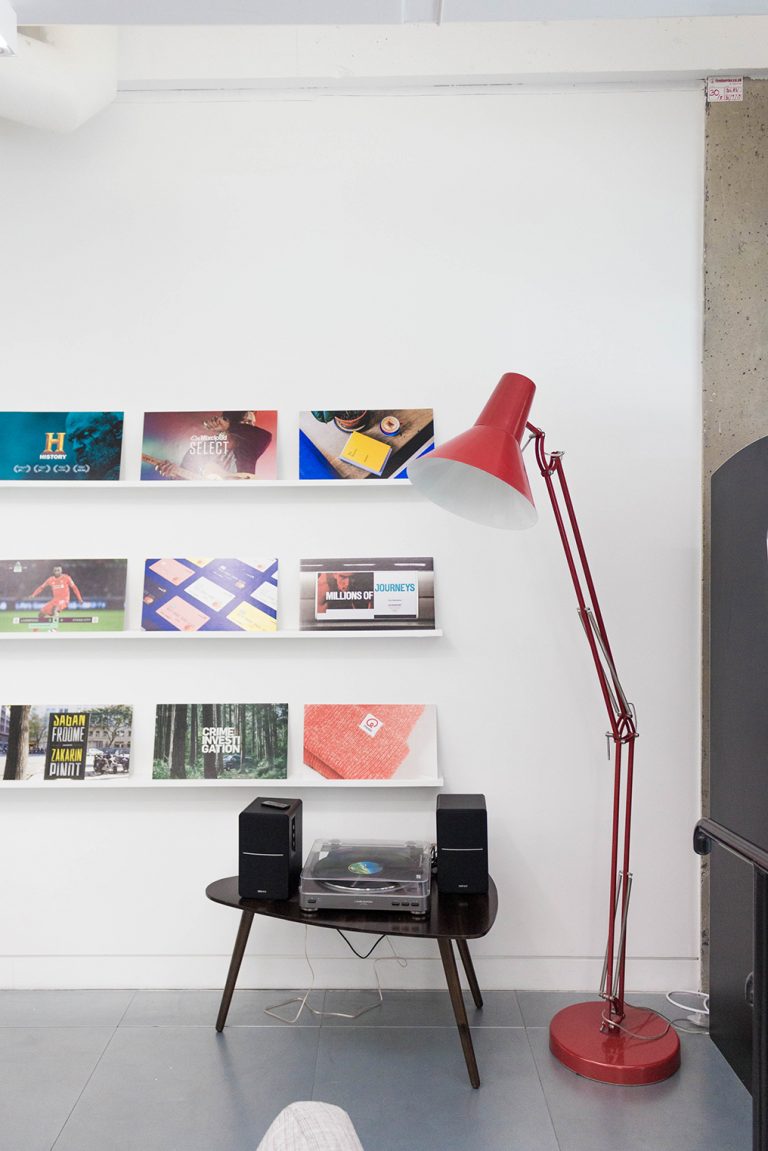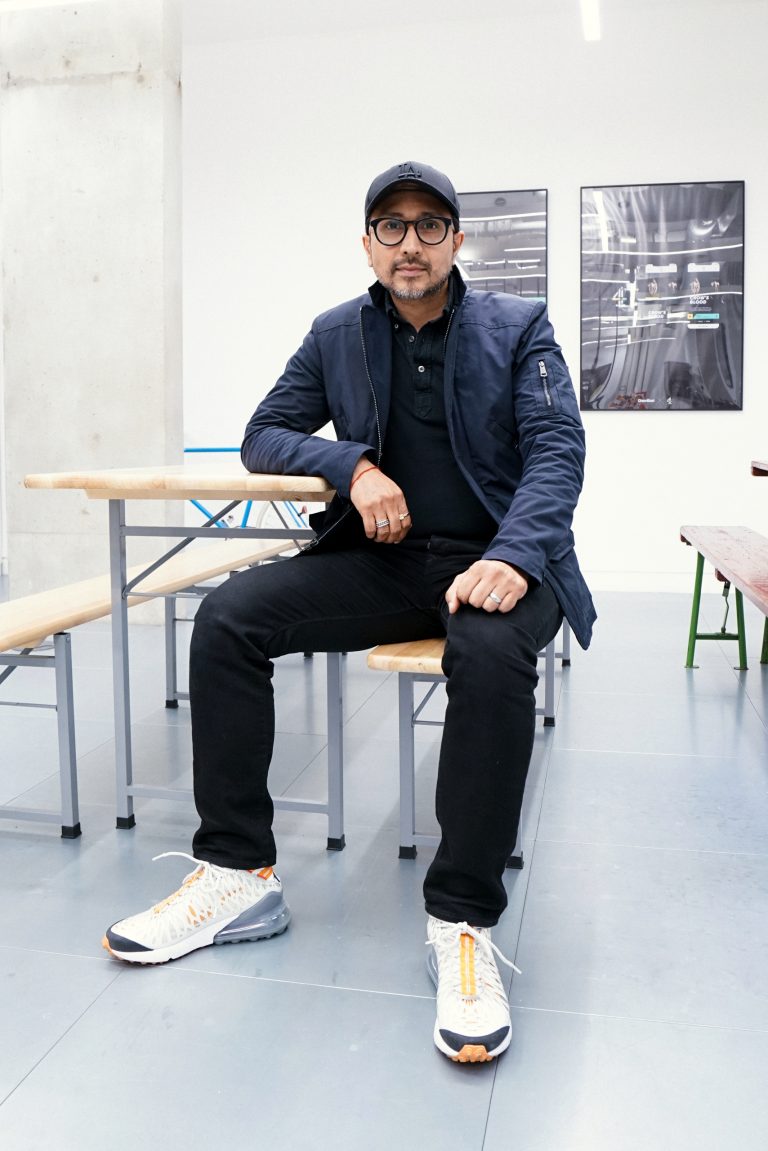 "Our job is to create the space for other people to be creative"
Our first case-study is DixonBaxi, a branding studio who boast a client list packed with household names. Founded by Simon Dixon an Aporva Baxi in 2002, the studio currently employs a team of around 30 people in a slick studio split across two floors of a canal-side unit sitting in-between Angel and Old Street in East London. Simon and Aporva have been working together for 25 years and have come to view their role and position within the creative industries as "ever-shifting". "The longer you're in the game, the more you have to learn, the more you have to adapt, the more you have to challenge yourself in order to stay relevant," Simon tells me. It's an attitude that fuels the studio's mantra of 'being brave' and also their conviction that design is a democratic process. "Our job is to create the space for other people to be creative", Simon continues "we believe that groups can do amazing things and we try to allow our team to be the best version of themselves, not the best version of us".
As that comment suggests, Simon isn't a fan of self-congratulation — perhaps it's his Yorkshire roots —  instead, he's guided by a belief in doing things rather than talking about doing them and for me, that's where the DixonBaxi strikes me as a sincerely progressive place to work. It's not about constant perfection, but in line with the spirit of their creative output, it's driven by the conviction and commitment to invest in and try something. If it doesn't work, it's back to the drawing board to figure out why. So many studios preface conversations on these matters with "in an ideal world…" but few have the actions that back it up.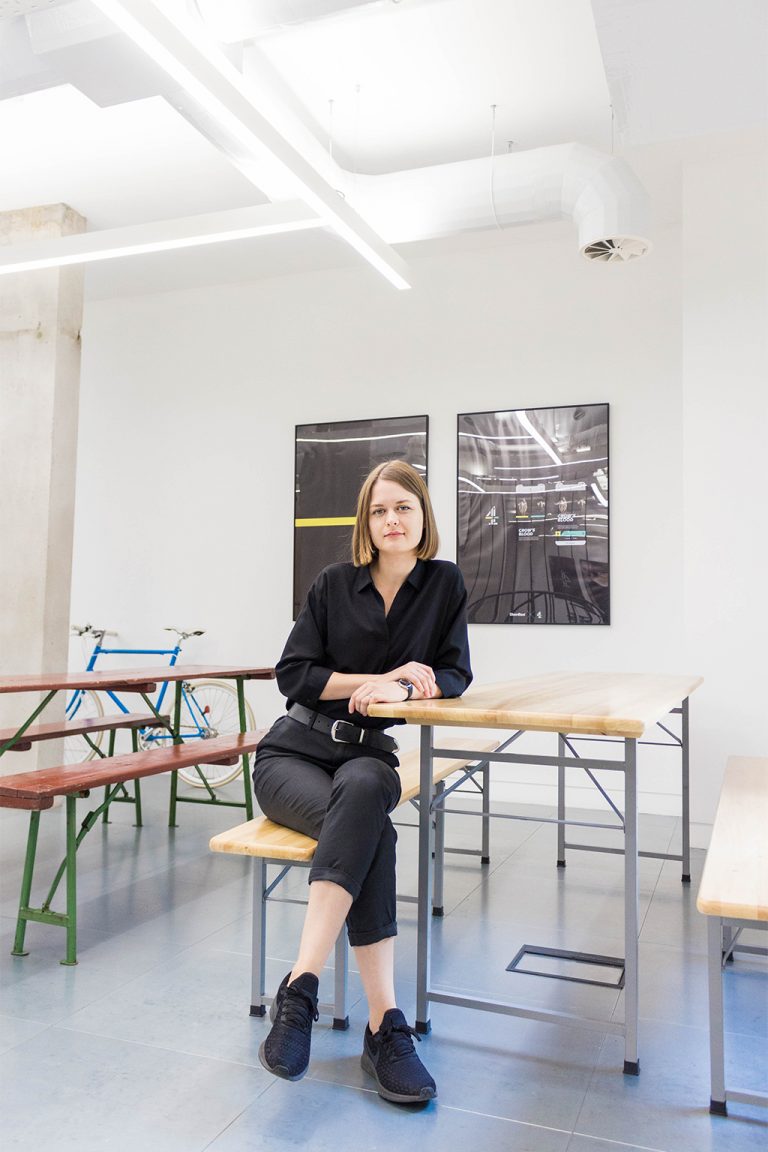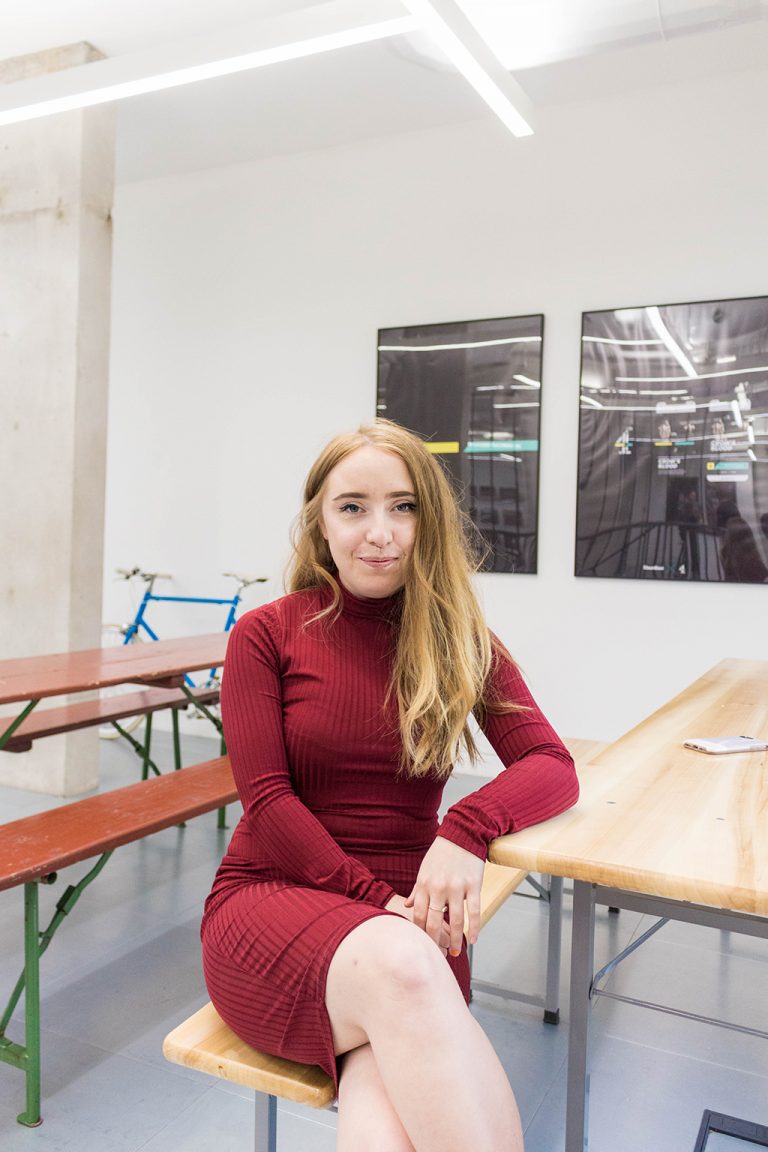 What's clear from everyone I speak to, is that DixonBaxi is committed to investing in its people. Their 'internship academy' programme, run by studio manager Emma Elenskyte has been an ongoing experiment in this regard and currently pays the London living wage to anyone enrolled. The programme hasn't always been paid, but as Simon admits "we don't always get it right, but our challenge is to try and do the right thing". Prospective candidates email their applications into the studio and if selected for an interview, meet Emma and a member of the relevant department. "One big chemistry session" is how Emma describes the conversations that follow, such is the focus on what Simon describes as 'hiring slow'. It's important for the team to figure out if the person sat in front of them has the human skills that will allow them to step up to the challenge of working in the studio and the hunger to grow and learn under their guidance.
"We can't hire everyone, but I'd like to pass them onto the next person with more skills, experience and confidence than they had when they arrived here" Simon explains. Those skills can be honed across a number of areas of the business: design, motion design, new business and marketing, production and studio. "That way we find we can get the most out of the person and ensure that they get the most out of their time here" Emma urges, explaining that the production and studio routes are the two departments that tend to attract those who haven't yet figured out exactly what their place is in the industry. It's a sensation she's familiar with, having studied fashion photography at university, later finding that she wanted to explore a different career direction. "Many people have come through the studio internship from different disciplines and have found out what's right for them through that time with us". Jade Annaw is a production coordinator who did her studio internship at DixonBaxi almost two years ago. With a fine art background, she initially graduated to studio assistant, before taking more of an interest in the production aspect of studio projects. "They invested so much in my progression" she assures me "and they're really good at noticing what you're good at."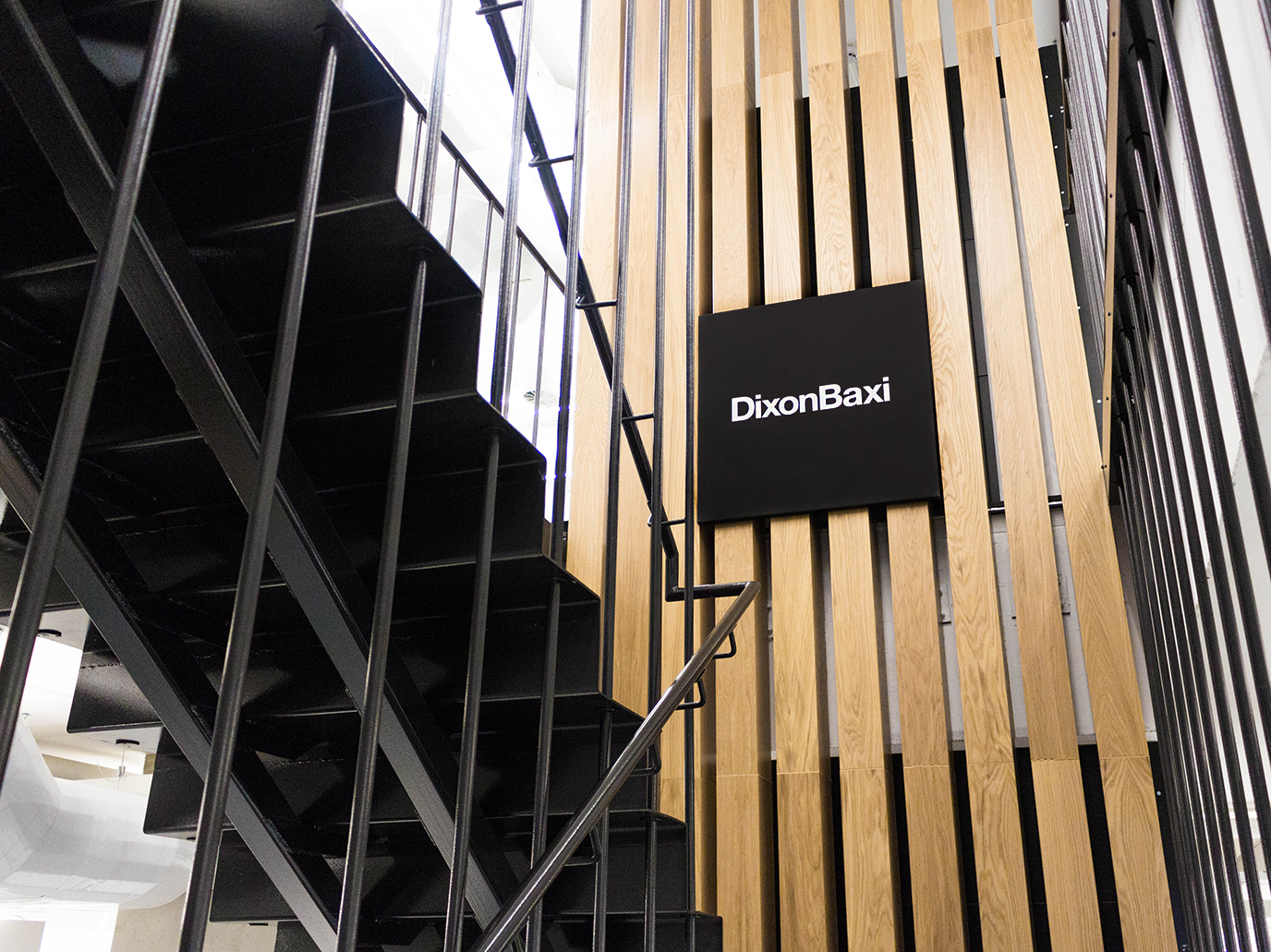 As with any investment, it's the sure things that most people seek out. Here though, there seems to be patience and acceptance that people are more complex than that. To be prepared to still put time and money into potential or "promise" as Simon refers to it is commendable. It also encourages the kind of reciprocity that forms the foundations for a healthy and supportive workplace culture. A third of the current DixonBaxi team came through a version of the internship academy and many now run departments within the studio. "We don't get people in to make coffee, we get them in to work" Simon asserts. He also seems certain that it's the current crop is the best team they've ever assembled.
Building a team is a delicate business though. Balance is hard to strike and often even harder to maintain. DixonBaxi is familiar with these kinds of growing pains and in the past have witnessed at close quarters how one or two 'toxic people' can completely destroy a company from within. It's something they've learned from and that managing director Rachel Bradley feels that they've got better control of as a result. "We've got no plans to double in size, these days how we build the team is mainly dictated by the type of work we do and we've settled at this number of around 30 for the last five years or so". The team was a similar size prior to that, but employed a lot of freelancers and bringing people in on a temporary basis either meant that in order to make the grade, they cost a lot, or took a long time to train. "If they're going to be here for three to six months, the cost rationale of that doesn't work. Why wouldn't you be investing in your own team?"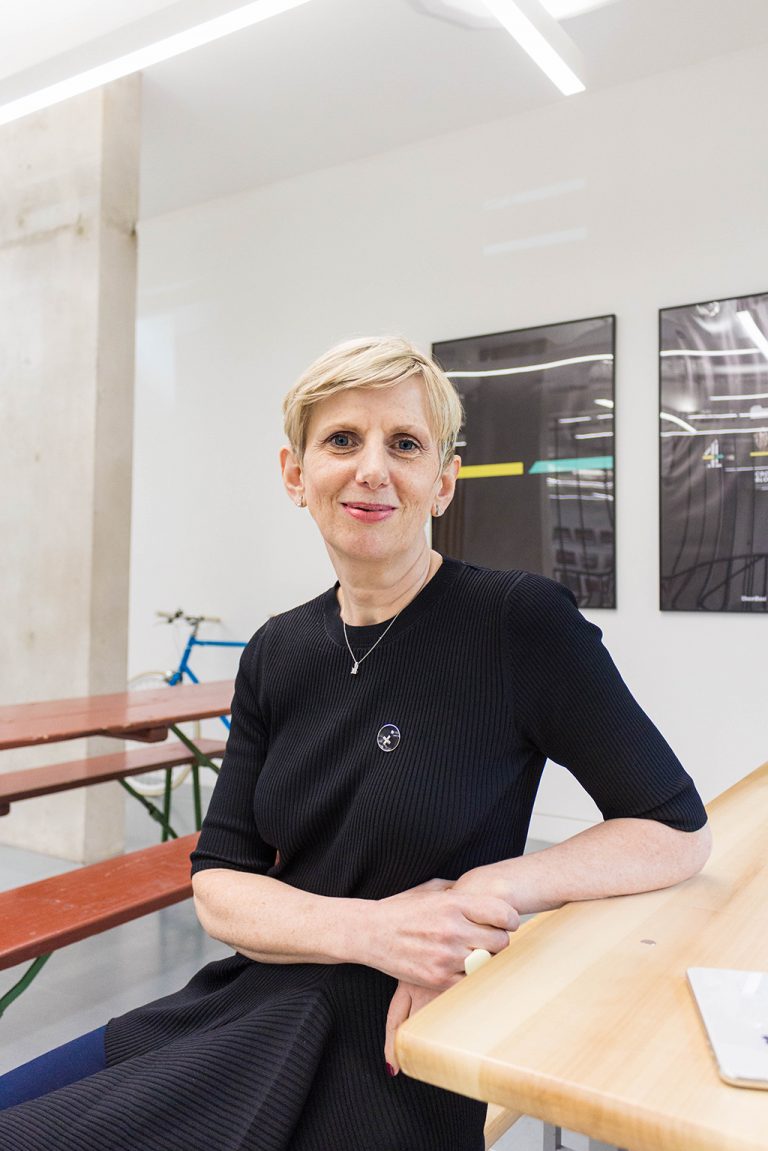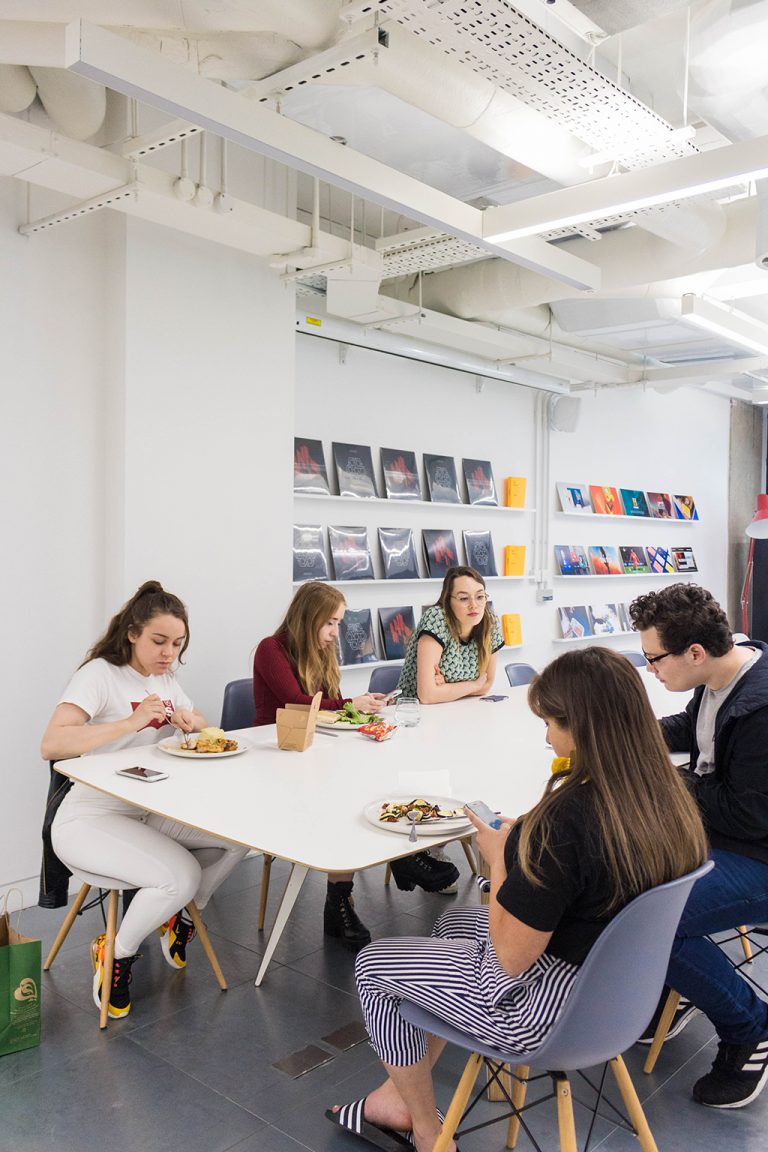 The balancing act of staff and with it, culture is further complicated by the shift in how people build careers in the creative industry. "Your staff will come and learn and grow with you and the chances are that they'll stick around for a few years" Rachel confides, "it's not a job for life like it perhaps used to be." "We understand that now and we've embraced it. When you do, you get different energy in the studio." Assembling a lineup of capable, diverse, hungry and promising professionals is one thing, building the conditions for them to function as a team strikes me as another challenge. Yet, in typical DixonBaxi style, rather than procrastinating, they're trying to actively foster a sense of togetherness. The team regularly eat together, indeed the first floor of the studio space is almost half taken up by a communal kitchen and dining area with a breakfast bar and a range of tables that invite gatherings. By setting this area on a separate floor to the studio's design spaces, it creates a welcome boundary between work and the social act of eating or taking a break.
When working, the togetherness of the team is even more densely woven into day-to-day practices. There's a buddy system that mid-weight designer Karun Agimal first became familiar with during his time on the intern academy. He describes it as a nurturing process, where you'll regularly be sat with someone your senior and on the other side, someone junior to you. "Now when interns come in, we mentor them. It's interesting because once they can relate to someone who's been in the same situation as them, it breaks down those initial barriers." There is a range of studio 'traditions' as well, with the entire team eating lunch together on Fridays and on Wednesdays, the fizz comes out and over a glass of champagne, Emma leads the team in celebrating the week's successes together. Not just the big wins though, the small ones. Sharing success is one of the hardest good habits to get into in a fast-paced work environment, but it's another core component of the culture at DixonBaxi.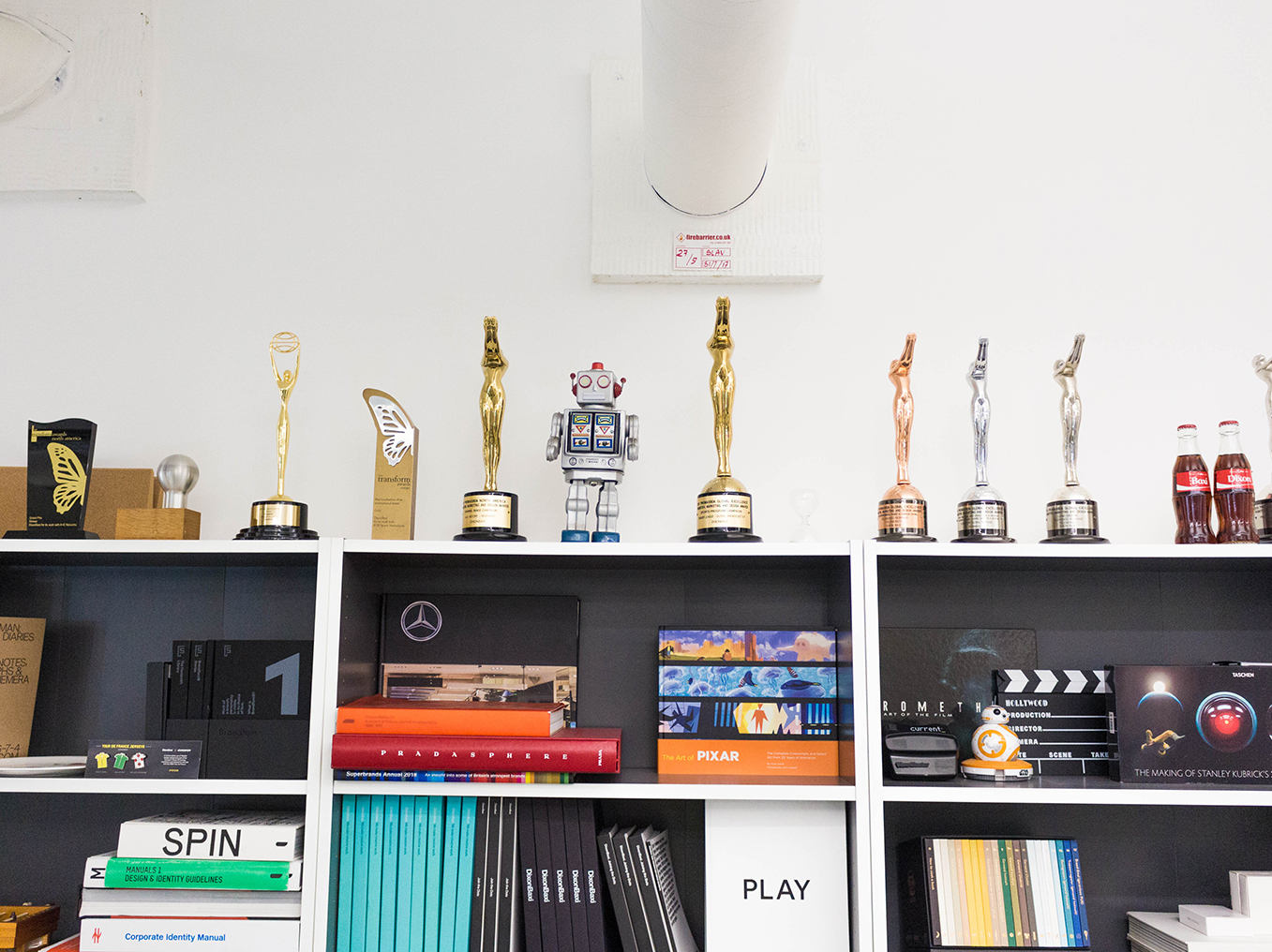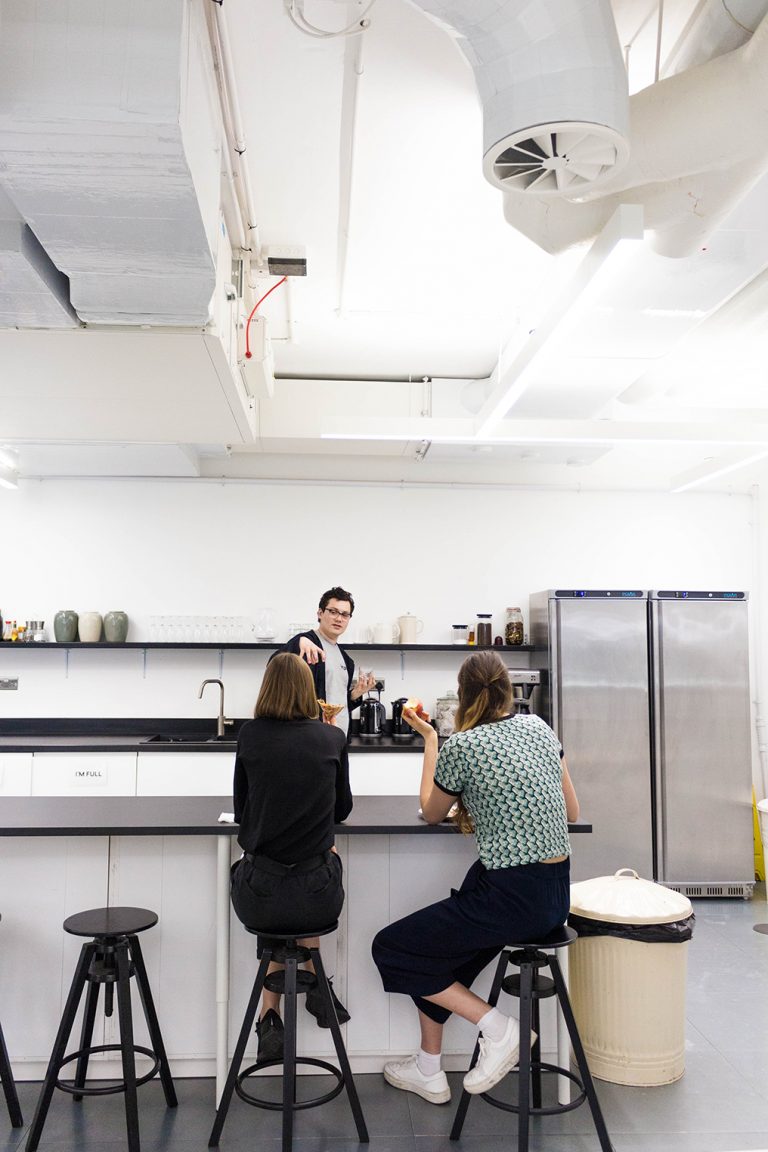 "It's the culture that creates great work, not just the designer"
While interviewing Simon, I notice an impressive collection of awards that perch on top of a bookshelf and as I quiz him about them, I find myself struck by both the motivation to enter awards and the ethos behind that. "I'm a big believer in winning together and losing together," he tells me. I feel like he probably had ample experience of both of those travelling up and down the country to watch his beloved Leeds United play home and away, but I digress. "We've never felt overly driven by validation and awards, but instilling pride in your work is something that's important for us," he insists. "We believe it's the culture that creates great work, not just the designer". For Simon, everyone member of his team is part of the creative process. From the intern to the managing director, the studio manager to the production co-ordinator. "They all add cultural insight and strategic perspective to what we do." It isn't just the highs that are shared though, the team seek to learn from things that don't go so well and "collectively look after one another" when the chips are down. Jade is keen to impress on me that the team spirit is such that "you never leave someone working late alone" at DixonBaxi. As someone who has worked long into the night alone plenty of times, I can't help but think that a team spirit like that would be a fantastic asset to have access to.
For junior designer Thierry Nahayo, it was game-changing to have a stake in real projects from his first day on the academy. "Being able to communicate your ideas is so, so important and I've seen that skill grow as I've been here. As an intern, it was more about taking part, but now there's the responsibility of owning projects and briefing other people." By being brave enough to trust in everyone who works for them, no matter in what level or capacity, Simon and Aporva's experiment in fostering a culture through reciprocity seems to be going very well indeed.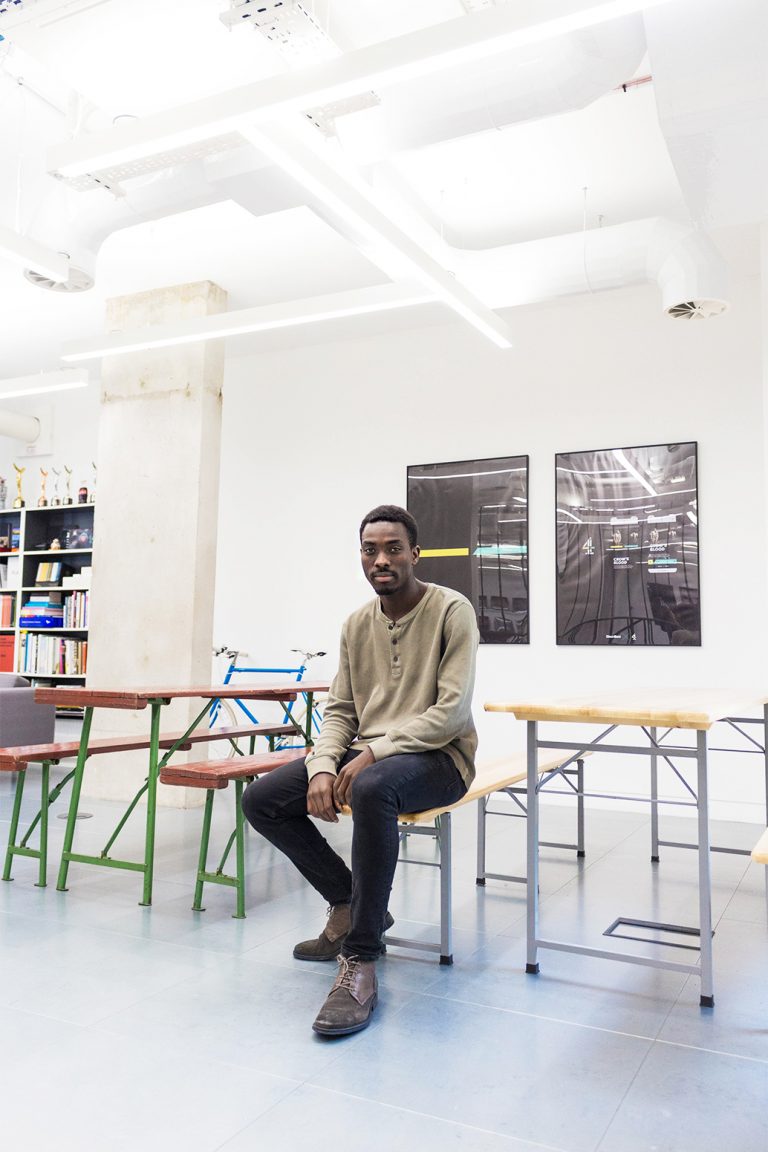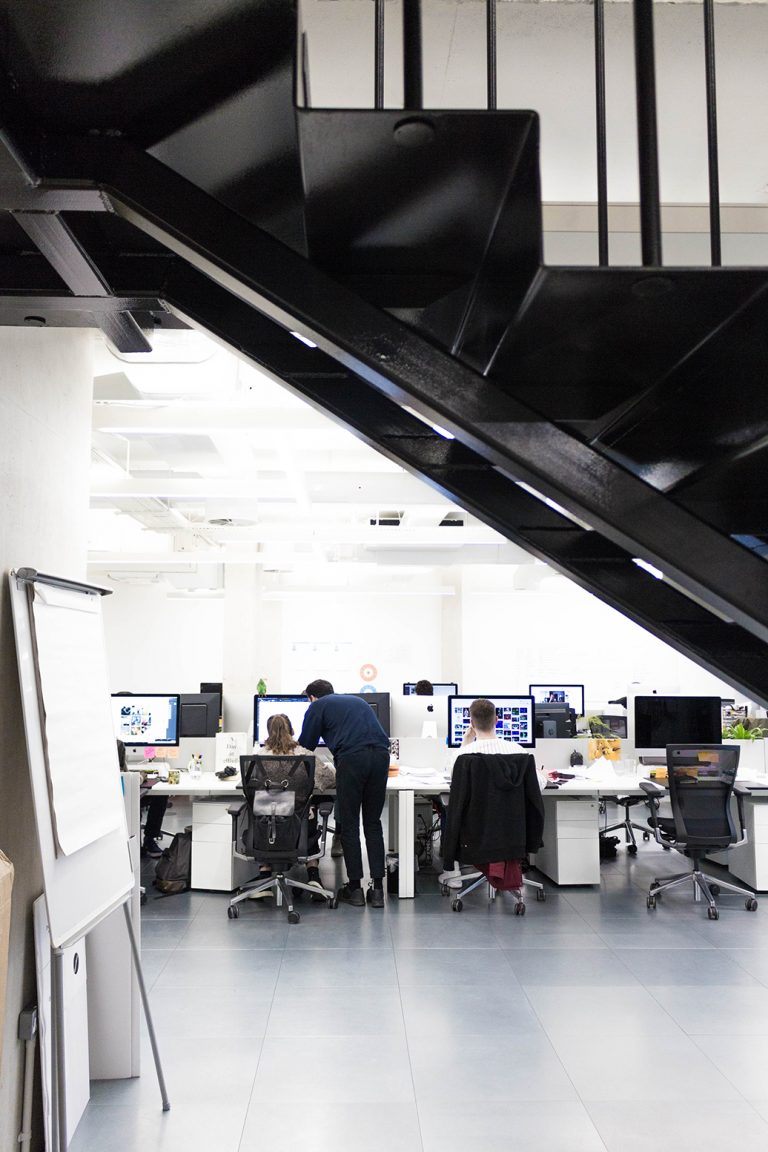 "Being able to communicate your ideas is so, so important and I've seen that skill grow as I've been here"
Having designed conditions that remove many of the barriers for entry into a career in design, DixonBaxi have put together a team bound by shared values, but rich in their difference. "We're learning from each person that joins the team" Simon beams "I'm constantly re-learning and evaluating what people need and want. Those things go to inform our culture, which in turn informs our work." When he puts it like that, it almost seems simple for a second. "It's the best team we've ever had, making the best work we ever have and I'm the happiest I've ever been." It's quite a statement, but one that Simon doesn't make lightly. "Happiness is the big metric" he assures me and looking at the excited buzz around us in the studio, I can't really argue with him.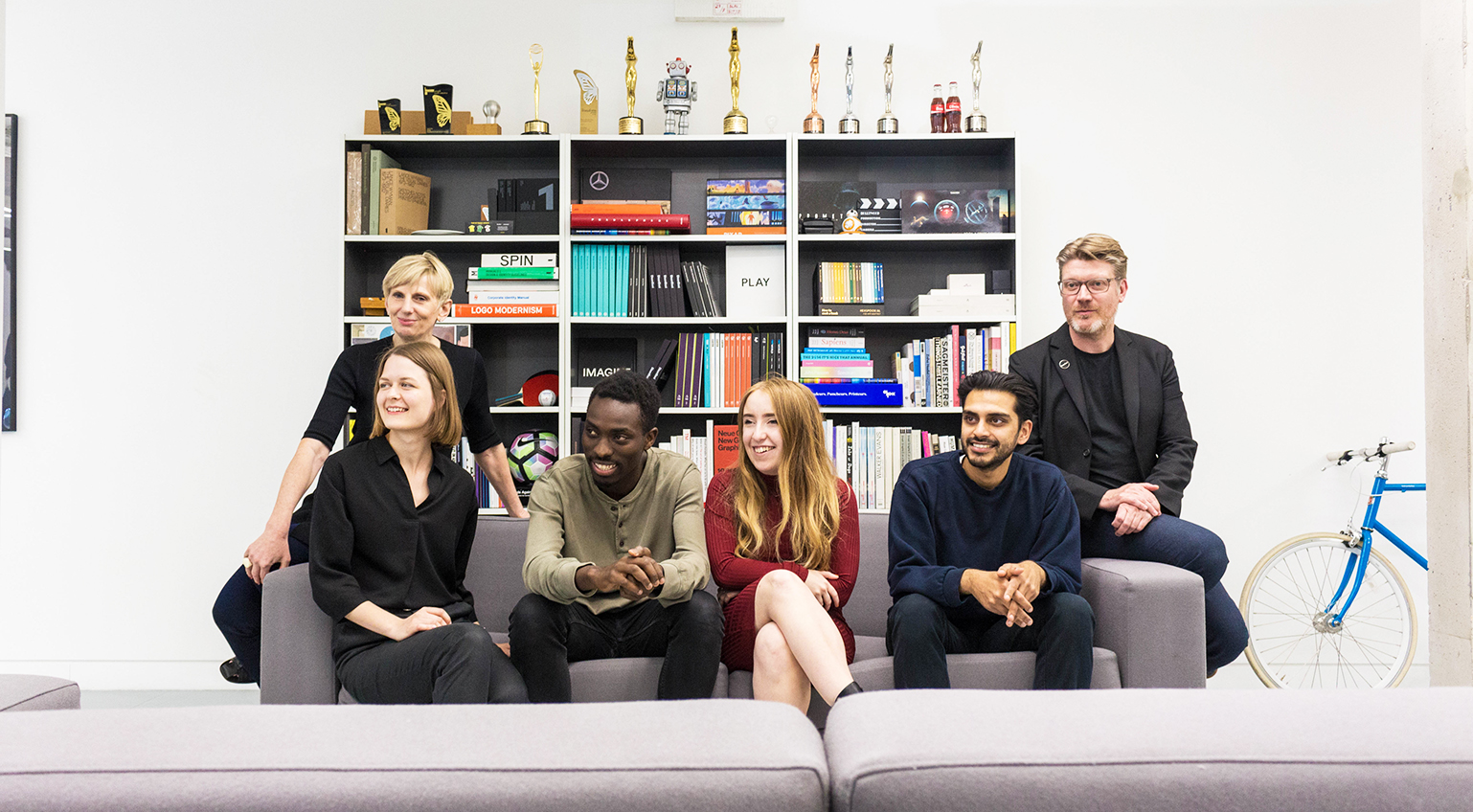 'Winning together and losing together' is the first story in our new series Studio Culture. We hope that it serves as a reference point for employers and employees alike. Throughout this series, we aim to take you into some of the most progressive creative workplaces in the world to share some best practice and inspire you on your journey, whatever stage you're at. This piece was written by Alec Dudson, who you can follow on Twitter here. It was photographed by the brilliant Shenell Kennedy. Reach out to and commission Shenell via her Instagram here. DixonBaxi share some of their latest work on Insta too, so follow them here. If you like the sound of their internship academy, head to this page and drop them a line. We'll be back with another instalment soon.