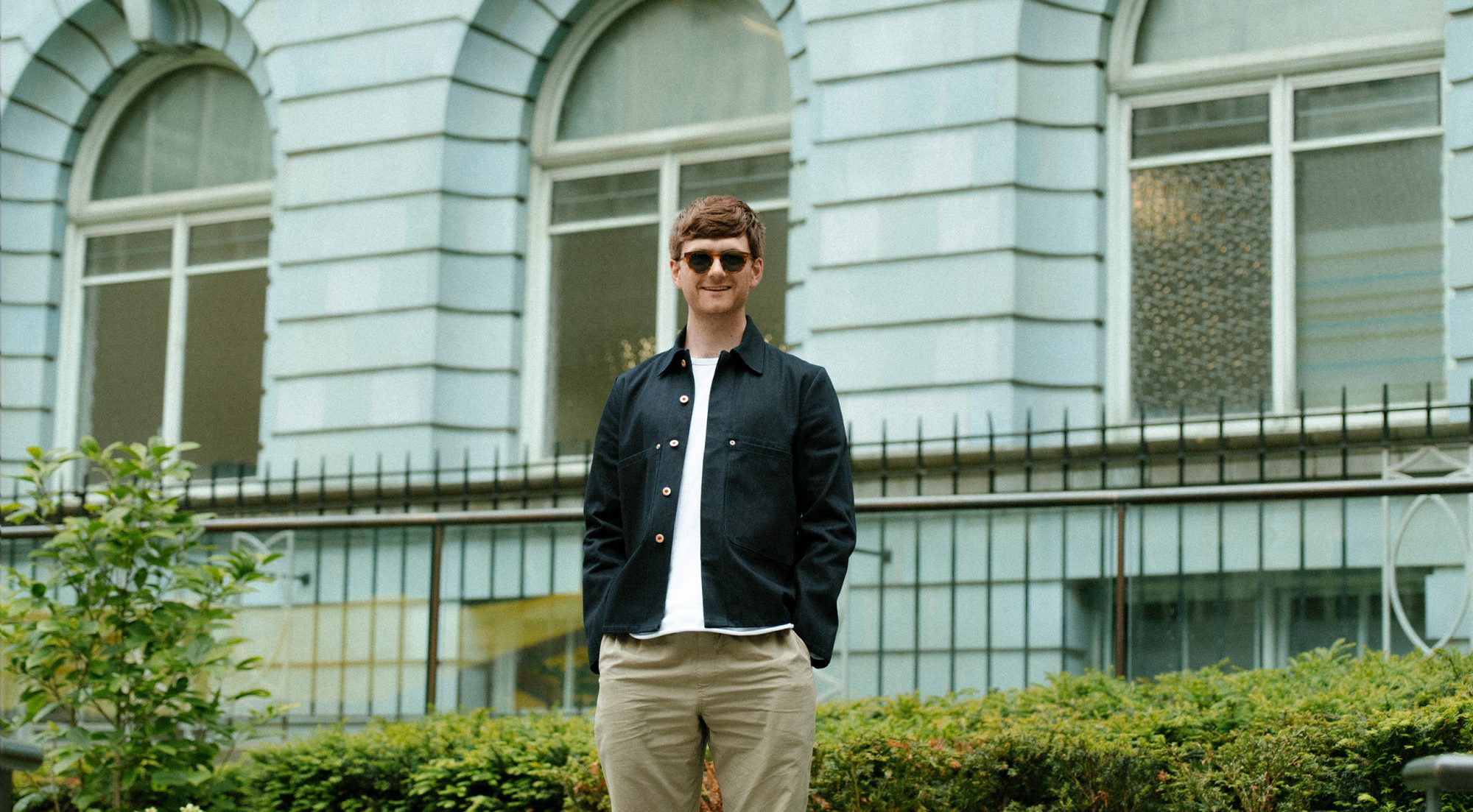 Cultivating Community
Joe Hartley is designing community in the heart of Manchester through 'participatory placemaking'. Alice Gray visited him at PLANT NOMA to find out more
Tucked away on the outskirts of Manchester's bustling city centre, there's a new neighbourhood taking shape, NOMA. I'm here to meet Joe Hartley at PLANT, a studio space built by Joe and others that fosters community participation and a dynamic local neighbourhood by opening its doors for all uses by the general public and local businesses around Manchester.
Even on a cloudy Wednesday morning there's still plenty of evidence of activity; as I walk up through Sadler's Yard, NOMA's public square, a wooden gazebo-like structure with a canary yellow canopy is still draped over the grounds from the previous weekend's food festival. Once inside, we do a few laps before setting down to talk in the wood workshop. The PLANT space is open plan and, as I meet Joe's colleagues Jess Higham and Ben Young in the foyer, Ben asks Joe about about his textured white shirt — had he made it himself? — revealing from the off just quite how many strings to Joe's bow there are. Following Joe's quick pace through the space, it's clear that Joe is engaged in all of PLANT's comings and goings: "All sorts of meetings happen in this space," he tells me as we overhear a school taking part in a music marketing workshop. There's also some filming happening in an adjacent ceramics studio. "And it's the way we wanted it. There's always lots of new things happening and different people rubbing shoulders."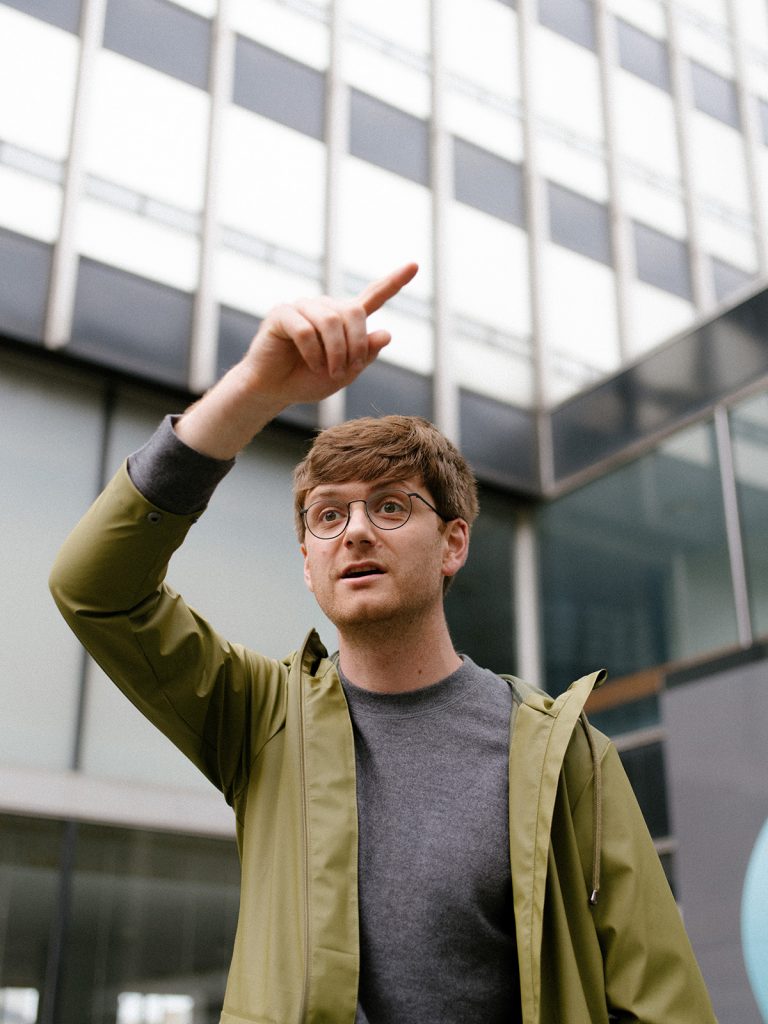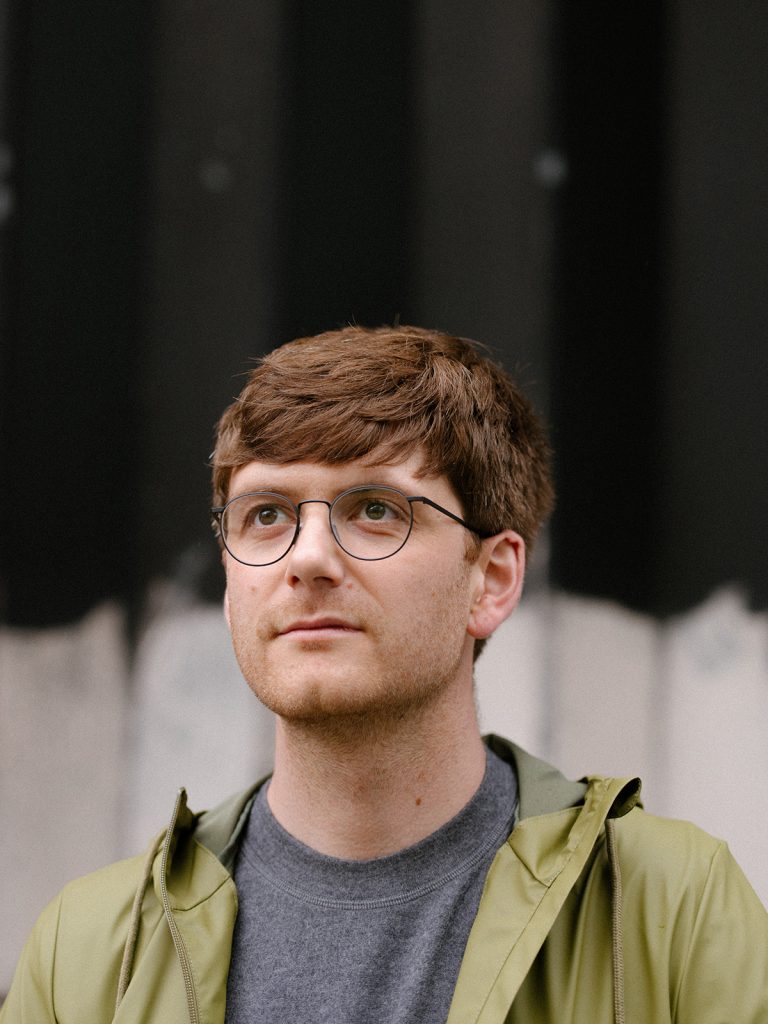 Joe first hailed upon the city as a mature student at Manchester School of Art, graduating from his 3D design course in 2012. Now living on the outskirts of Manchester in Levenshulme, we discuss how the neighbourhood there is changing with the arrival of trendy coffee shops and craft beer taprooms. Crucially, it's Joe's personal understanding of different demographics' experiences which make him so well suited to facilitating the participatory placemaking he champions, ensuring that Manchester's existing character is retained throughout NOMA's development.
"With NOMA it's interesting as it provides a different challenge. In Levenshulme, as its residential, you could say there's a certain level of gentrification happening, however we don't come across that here as it's not residential. We have people who feel associated to the space but not how you would if you lived here and it was your home. The challenges we have lie more with the historical enthusiasts towards this part of the city and the buildings especially. We're blessed with an incredible array of listed buildings, so it's more [about] issues with aficionados and historians of the area."
Manchester has always been known for an incredible community spirit, especially in the sense of pushing the city forward together. To that end, Joe has been working relentlessly in community-driven and participatory projects for a number of years, with the square and its constellation of spaces taking shape at a fast pace.
"This is a base for the neighbourhood to use, essentially like a village hall"
The first gathering place to pop up in the square was The Pilcrow pub, which opened its doors back in 2016 just across from where PLANT now stands. Joe had a hand in its inception, too, along with colleagues Ben and Jess; the trio, who operate as OH OK LTD, describe themselves as an open design studio with their main ethos being that places work better when everybody is involved with building them. "When we started working on The Pilcrow, however, we weren't strictly OH OK. We didn't need to [brand ourselves] … it was only when people started asking who we were after its completion that we thought we may need a name". As he describes, participatory placemaking is a key part of OH OK's philosophy: "The point of what we do is to create a platform where people from all walks of life can input," with this participation always preceding any solid plan for a physical outcome.
Joe also has a firm grasp on the business side of things, comparing the work of OH OK LTD to that of a development company's in-house placemaking team. He explains that the NOMA buildings and land were owned by the Co-op — before changing hands to Hermes investment group — so there was a shared philosophy at the beginning of the project with OH OK giving its members ownership of the business and space. Fittingly, the team worked with the Co-op on the development's original planning, which was to be the catalyst for the neighbourhood we see taking shape now. "They had this plot of land where Sadler's Yard was going to be. The area didn't really exist before, it was just a tiny alley and a little car park," adds Joe, "but they had a budget that they were going to spend on events in this new square." Yet, instead of attracting people to the area just for the day, Ben suggested the budget could be better spent on a slower, more nurturing project. "Ben and myself had worked on a few different things in the past," with Joe providing a route into a network of other designers and makers. "So, he called me up," Joe continues, "to see if I wanted to come and manage this project." The pair proposed inviting members of the public to come down and help build something as a community. "I think it was going to be a swimming pool at one point," he says with a quick twitch of a raised eyebrow, "which would have been nice … it could just be quite hard as you'd have to dig!" Still, settling on a pub seems appropriate: what could be a better for encouraging a sense of community than a public house?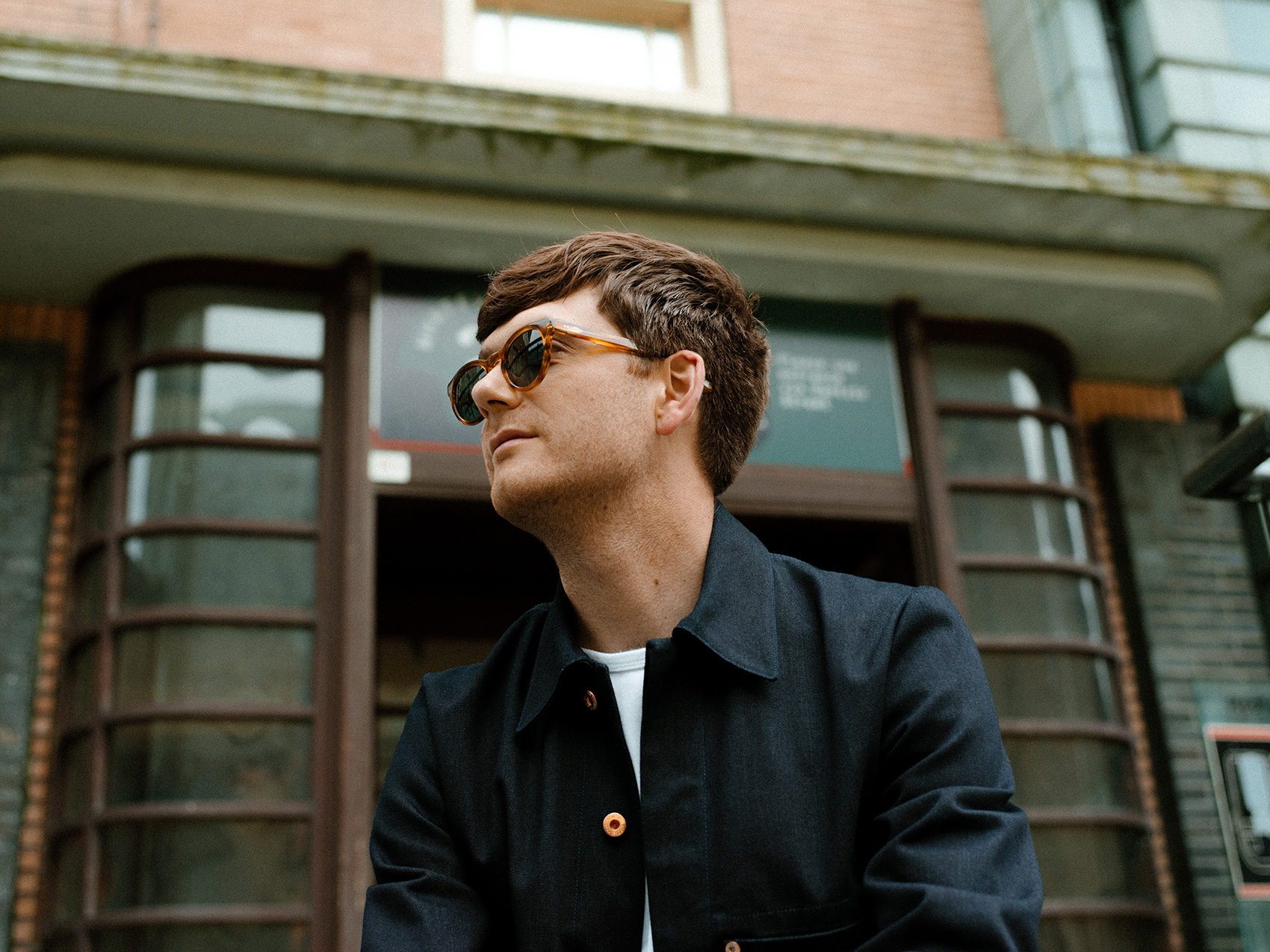 PLANT, then, is a legacy of The Pilcrow. "Part of our role here is that we manage all events in the square. This is a base for the neighbourhood to use, essentially like a village hall," explains Joe. If Sadler's Yard is the village hall, then Joe and his team are the council, ensuring that everything is in place and maintained for the use of the public. "The idea of PLANT was for it to be a starting point for members of the public [to get involved], and then we facilitate it." Drawing on the team's skill sets — Joe, for example, works primarily with pottery — lays the foundation for wider community participation. "We built a wood workshop and a ceramic studio," he adds, "but then thought we'd let the people who come in decide what it ends up as. We didn't decide it was going to be a cinema, exhibition space or a digital lab; they were all dictated by people who wandered in and helped shape the future of it."
I ask Joe if the same model could work outside of Manchester. "It takes an enormous amount of trust for what we're doing so we are incredibly lucky … we're lucky to have trusting financial support. It probably wouldn't be as easy to do what we're doing here in other places, but we hope it will be a good case study to convince other inner-city owners and developers that it does work."
True to his community focus, Joe has kept close ties with the university, using his experience in bringing people from an array of backgrounds together on the Unit X initiative, where students from across all Manchester School of Art programmes work collaboratively on live projects across the city. "We run a big Unit X project here at PLANT, working with the interior design students. For Manchester's International Festival last year we worked to design furniture which we made with members of the public in the wood workshop, and this year we've been making great big rooms that will be in one of the other NOMA buildings, Federation. We built this thing for kids where they're going to solve mathematical problems, not through sums but through physical activity." This reflects an interesting blend of projects, with Joe sharing the nous and expertise he has developed as a gatekeeper of the 'village hall' with the wider community in Manchester.
This passion for community orientated work was fuelled even further during a 2017 trip to South Korea, with friend and creative collaborator Sam Buckley from local innovative restaurant Where the Light Gets In. Instigated by Castlefield Gallery and Grizedale Arts in Cumbria, the project, Treasure, "put together designers, makers, artists and chefs to work together collaboratively and come up with" products that communities could fabricate and sell to earn an income. They also aimed "to create wellbeing in those communities," harnessing the opportunity for skill development and the core enjoyment of making things."
Joe and Sam were paired up with Shin Gyung-Kyun, a ceramicist, and Lim Gae-Hwa, an artist specialising in cookery, both of whom are known as 'Korean National Treasures': makers tasked with keeping culturally important Korean crafts alive. The pair also just so happened to share a household as husband and wife. "We spent two weeks staying with Mr Shin and his family in their house where their pottery is, and the farm is where Lim grows nearly all of the food that they cook."
Before moving to Manchester, Joe had worked as a baker in London and a butcher in the Lake District, where he grew up, so as soon as Joe and Sam arrived their "normal disciplines dissolved and it almost didn't matter that Sam was studying as the chef and I the ceramicist." In this sense, Joe's history of working with food reflects how the plurality of his personality and experiences is mirrored in his practice. "We were amazed by the symbiotic relationship between all their processes. One of the first things I noticed was that their house had a fire pit underneath; to keep certain rooms warm they burn specific kinds of wood and the ash that's created Mr Shin then uses in glazes for his pots. The exit pipe for the fire also sent the smoke out to the field which worked as an insect repellent to protect the plants."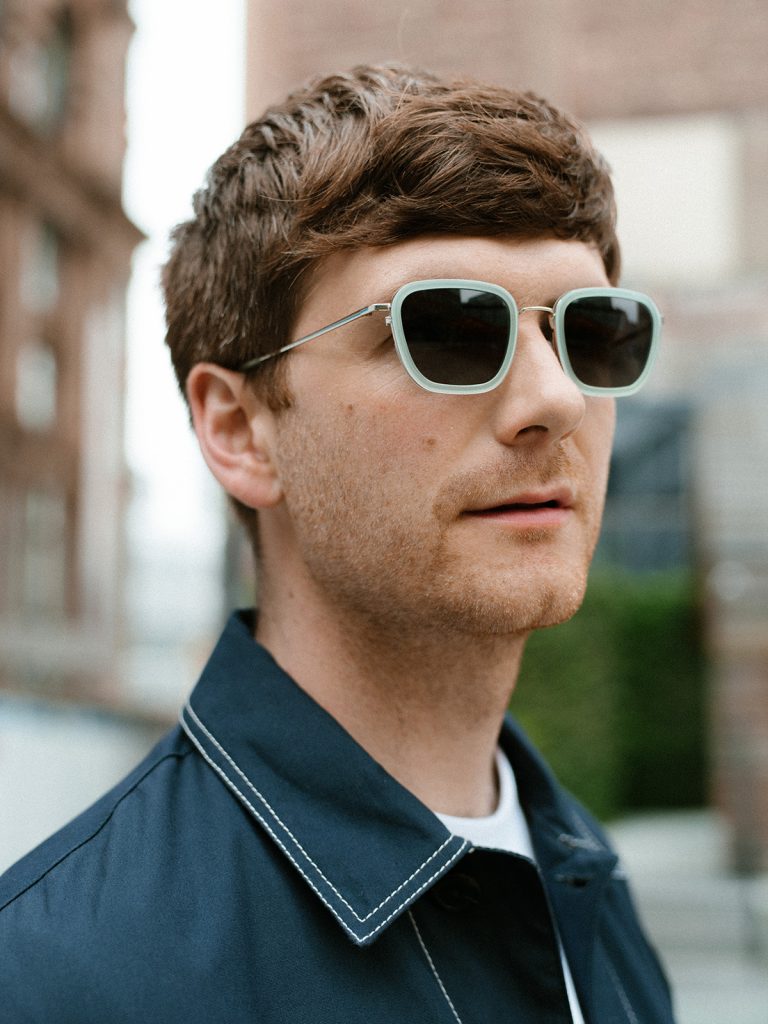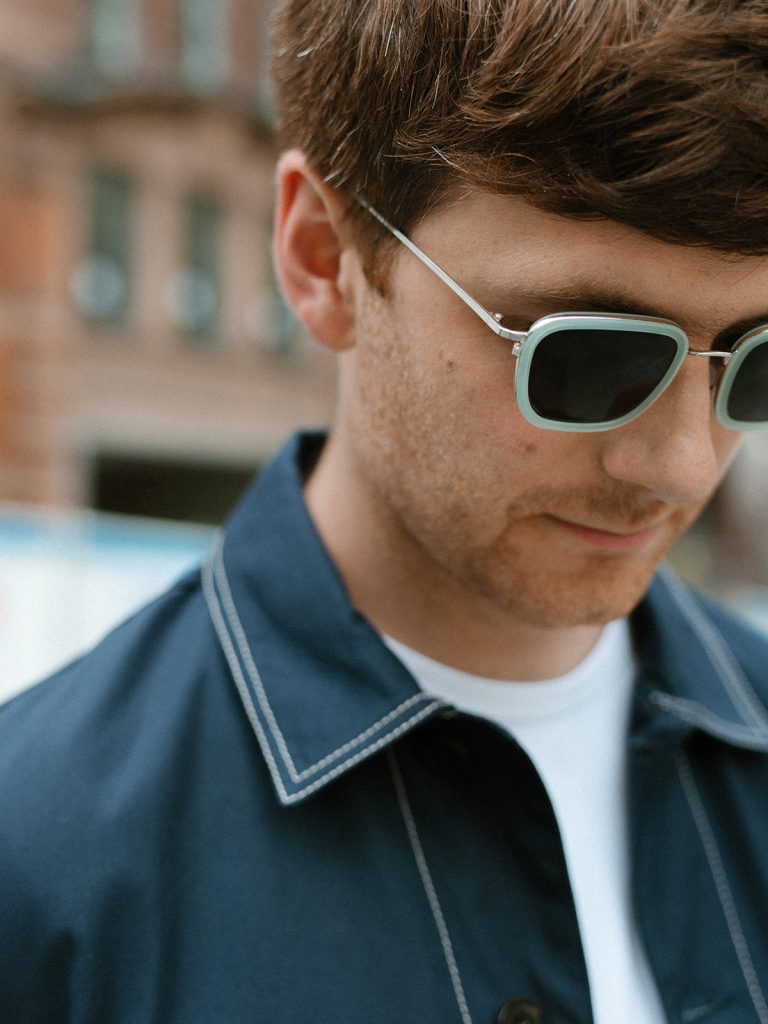 The trip had a profound impact on how Joe thinks about 'community', people and processes. "Going to Korea was as Joe Hartley and not with my OH OK hat on. Although it does become a little bit blurred as the Koreans came to Manchester and we hosted them here [at PLANT], which was almost like Joe Hartley and Sam Buckley utilising PLANT as members of the public!" This overlap reflects Joe's consistent drive for creating spaces that have the power to bring together people from all walks of life. It's a lesson he's since brought back to Manchester, with NOMA and OH OK LTD now planning a factory with the hopes of redefining the value of industry — something Manchester has a rich history of, making it the perfect location — and providing jobs for local families.
As ever, Joe's ability to mould things of all sizes from the ground up is front and centre. Fittingly, so too is encouraging locals to value their creative practices and, most importantly, have a sense of ownership in their community.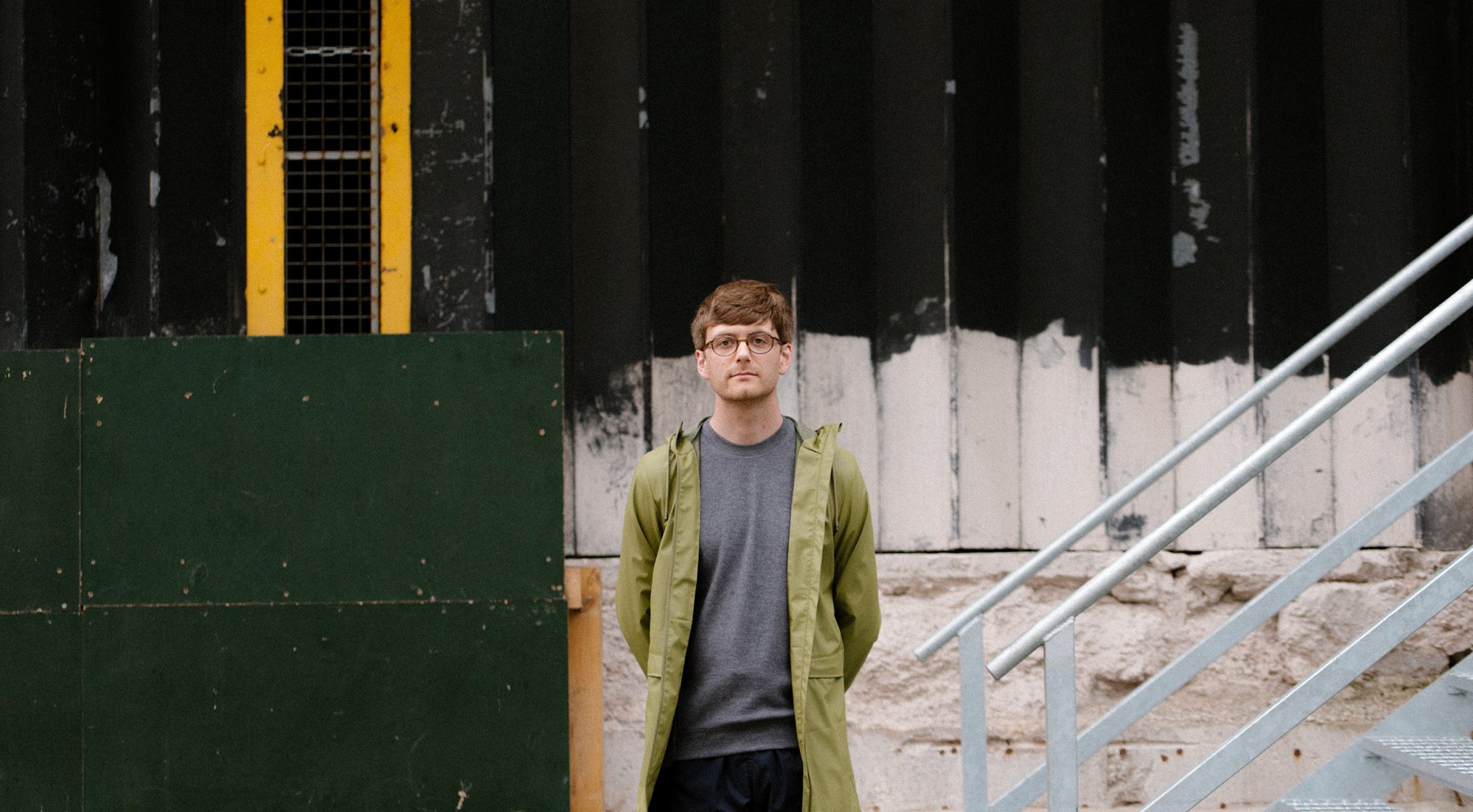 'A New Revolution' is produced in collaboration with Ace & Tate and we're proud to be asked to document the creative community in the city we've been based in since starting intern in 2013. Over the next month, we'll be profiling the individuals who embody Manchester's unparalleled spirit, understanding what it is that drives and inspires them. The series marks Ace & Tate's arrival in the city and we're creating a limited edition publication available exclusively at the launch event on August 2nd, so be sure to join us and give them a hearty Mancunian welcome. This piece was written by Alice Gray and photographed by Lauren Maccabee who was assisted by Matt Leeves. Joe was styled by Georgia Boal-Russell, with hair and makeup by Sophie King. Be sure to follow Joe here and to check out OH OK LTD. Stick your head around the door at Plant NOMA soon as well, there'll be all sorts going on! We'll bee back next week with another instalment.