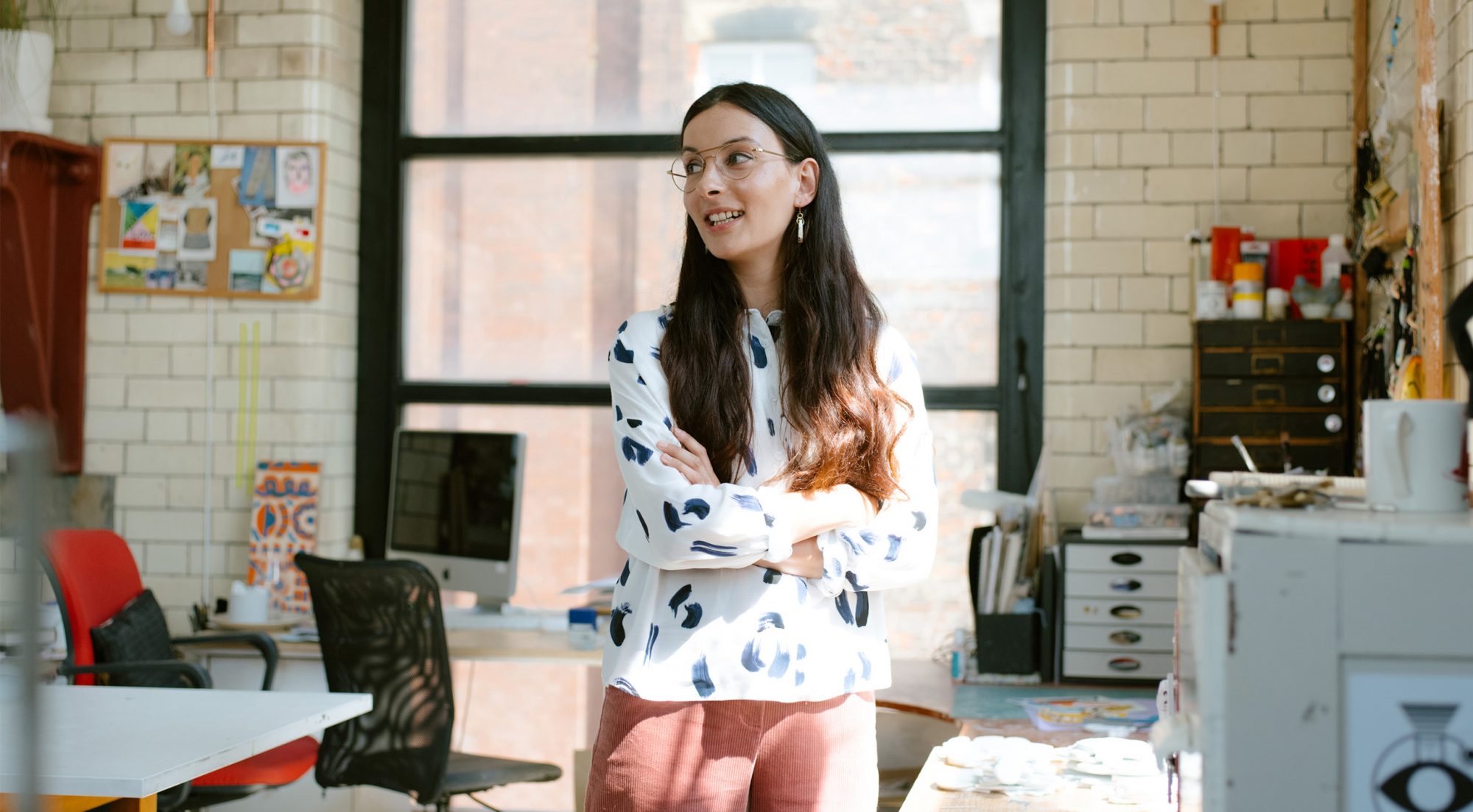 Jewel Purpose
Multidisciplinary artist and jewellery maker Aliyah Hussain explains why Manchester is the perfect city and community for her varied practice
To those that don't know Manchester, the city's image is so often associated with rain, ominous shades of grey and a rivalry between two football clubs. But spend a little time in the creative scene here and you'll soon discover an infectious buzz of burgeoning galleries, literature events, open mic nights and art markets that, together, are making up a quiet Mancunian revolution.
The courtyard of Islington Mill, and its accompanying hum of creativity, provides just one snapshot of this vibrant atmosphere. Just one of the city's many converted textile mills, the building is a totem of Manchester's bygone industrial history, stoic in its gaze and full of secrets. Yet, no longer does it represent a 'gritty', Northern past. Now, this hub of inspiration, filled with all manner of artists and makers, is one of many places that provide a platform for the city's flourishing creative sector.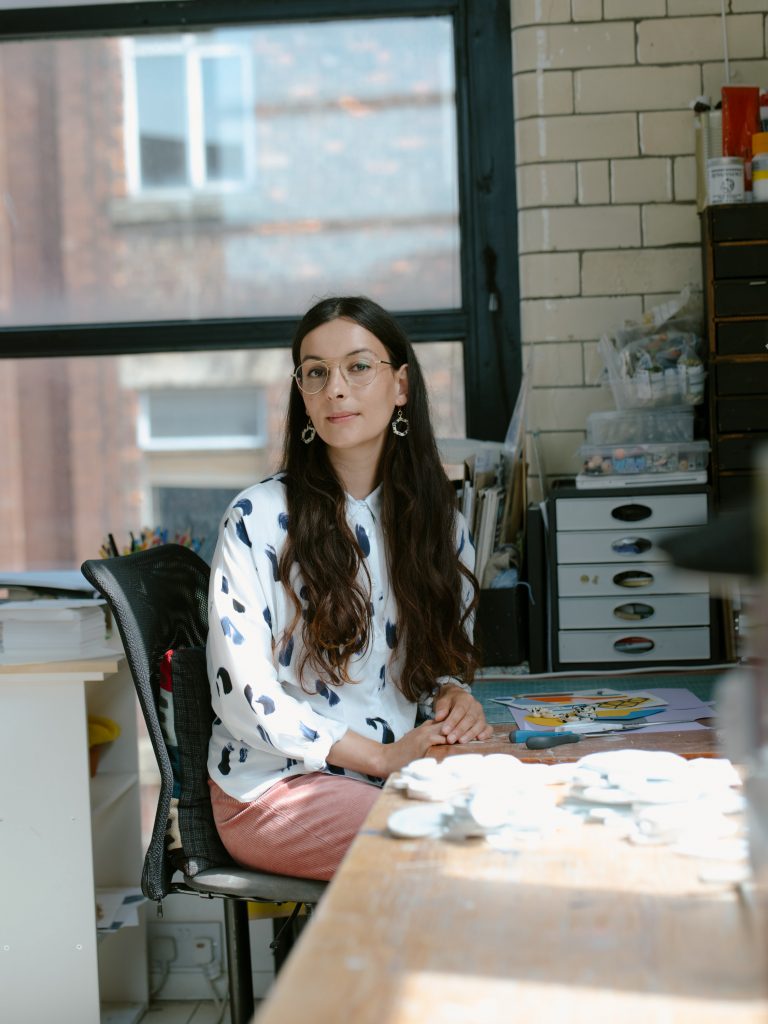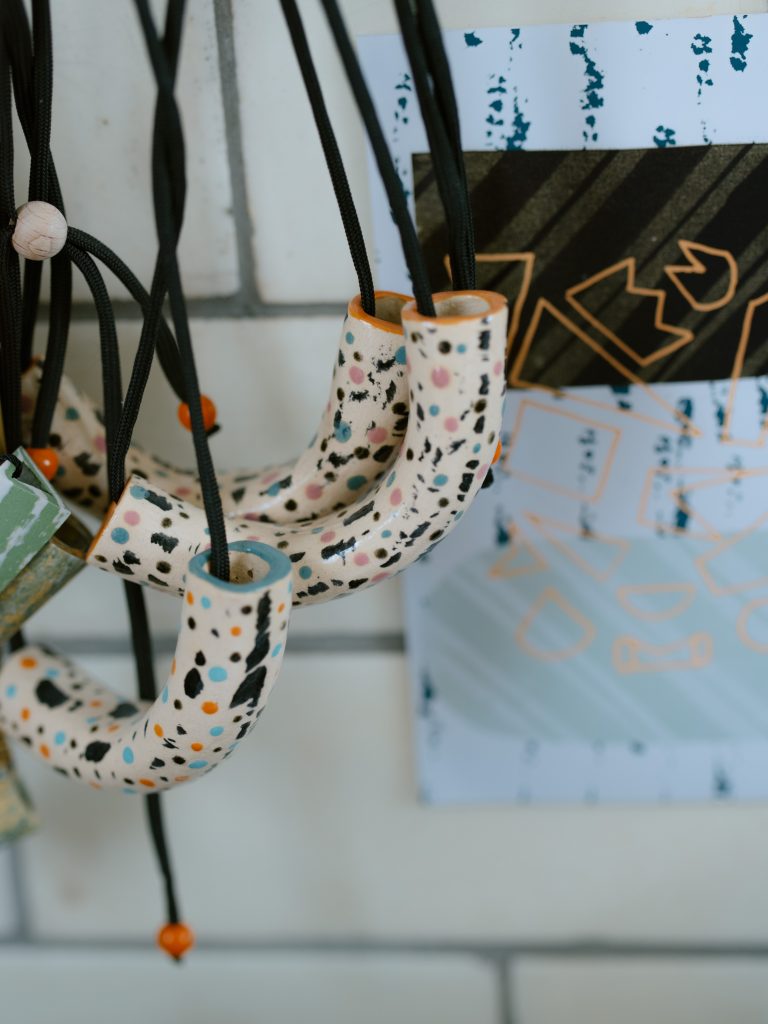 Aliyah Hussain, a beautifully talented jewellery designer, sculptor and sound artist (to name only a few of her talents), is one of those taking advantage of the space. Surrounded by an array of plants, this vitality also defines Aliyah's presence. Her dynamism and energy are impossible to ignore, a compelling mix of courteous confidence and welcoming generosity that really do make you feel at home.
Brought up in Blackburn, she recalls coming to Manchester most weekends in her early teens and finding treasures in places like the infamous Afflecks Palace with her sister and her mother. Having applied to several universities in London, Aliyah never thought she would end up so close to home, but true enough she was soon studying at the Manchester School of Art. She recounts: "I don't think that I would still be an artist if I didn't have the experiences that I've had in Manchester. It was a blessing in a way that I didn't go to London." Aliyah speaks highly of the two creative communities that have inspired her as an artist, the first a bar job she fell in love with. "Everyone that worked there had all graduated and were also artists. It was an amazing hub of people who were all trying to do the same thing at the same time and we were all similar ages."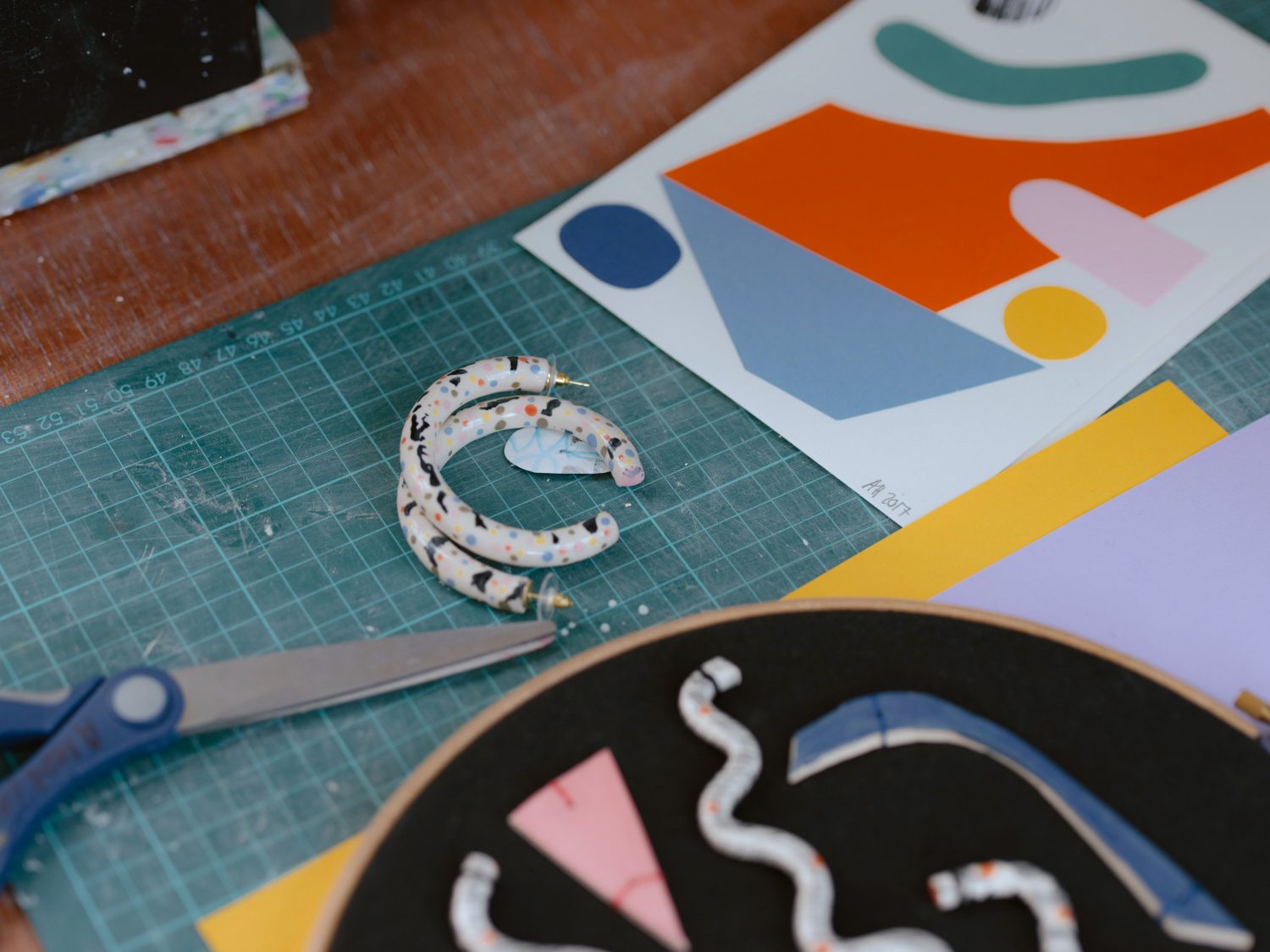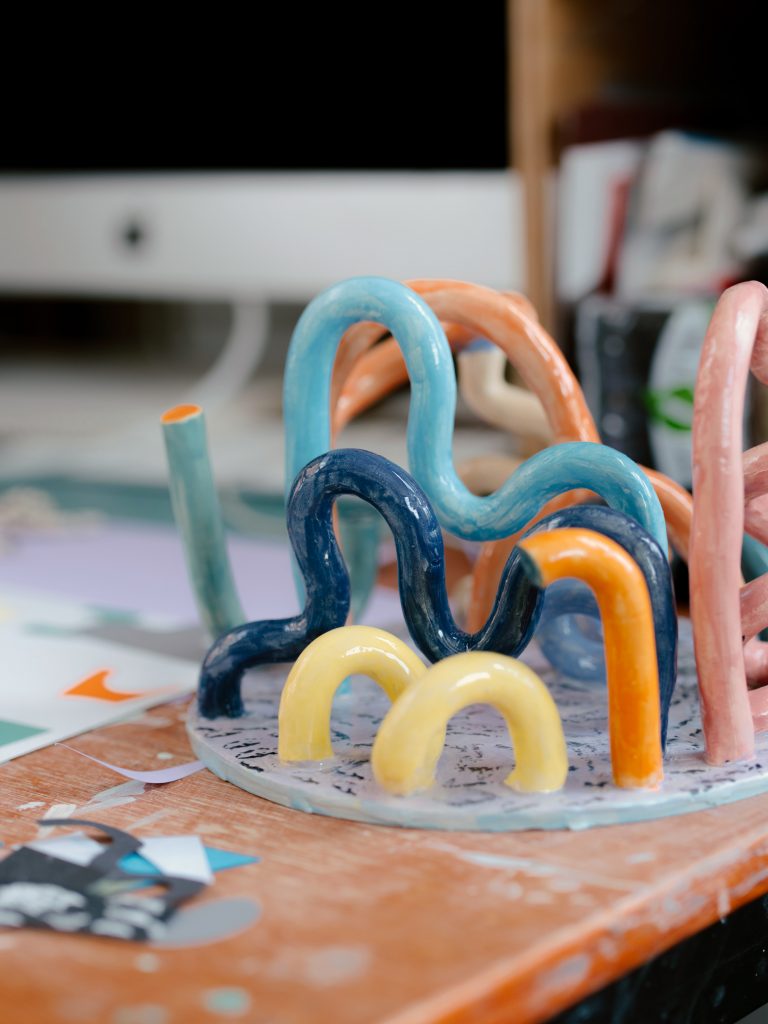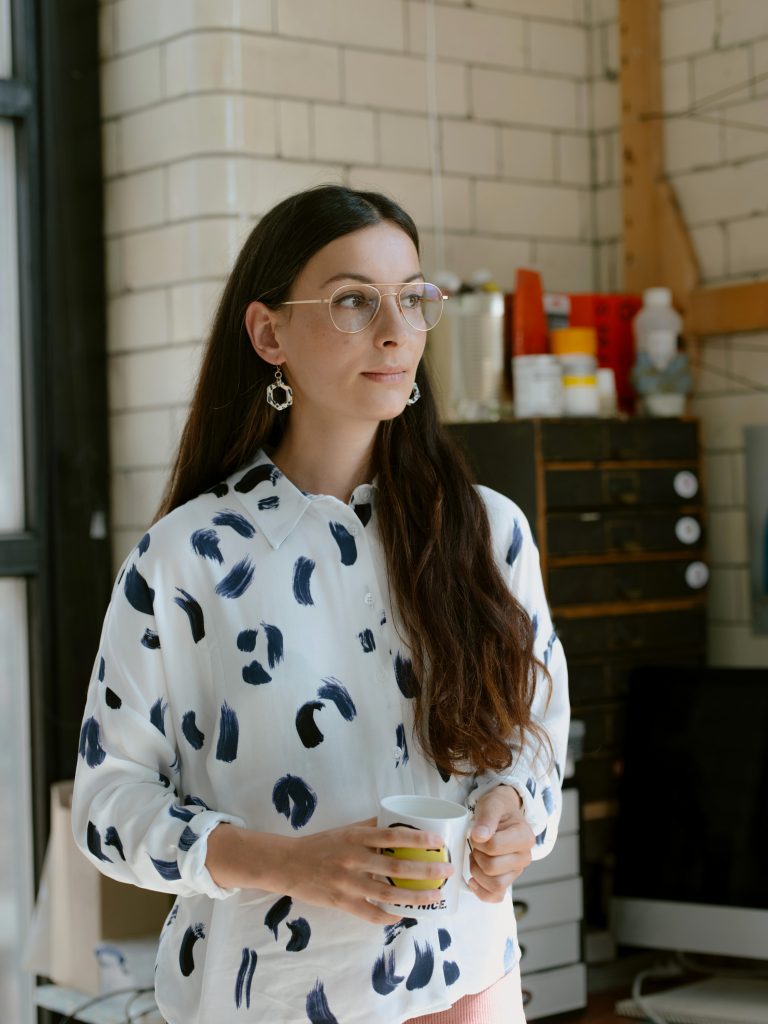 There is a common joke that if you walk into any bar you will probably find a collective of arts graduates stuck between following their passion and the need to pay their rent, leaving them stunted in the world of hospitality. Aliyah is understanding and humble, aware that she was surrounded by colleagues that were all trying to pursue their journey in bringing their art to life in any form that was available to them. "I think we were really lucky that the owner totally understood that we weren't going to work in a bar forever and let us have time off for residencies. We are still friends now and I try and pop in whenever I can."
Having since left that original creative community, which had encouraged her to follow her art as a career path, she also speaks highly of the second community that's played an important role in her artistic life: Islington Mill. "In this building, there are 50 studios filled with fine artists, designers and educators, a total range of people. So, for me there was no pressure to be a 'particular' kind of artist or do a 'particular' kind of thing, which is creatively very encouraging."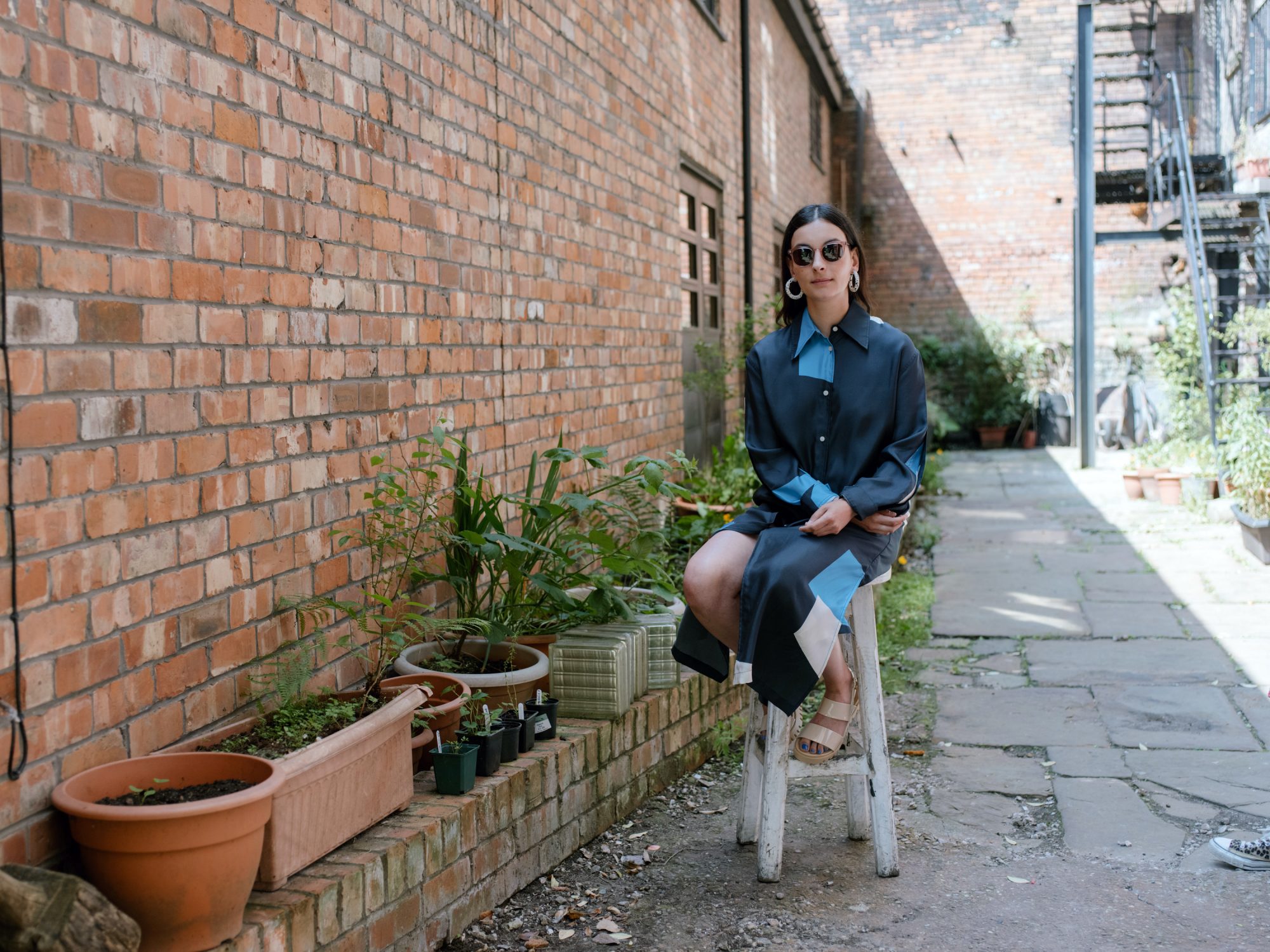 The community spirit Aliyah speaks so highly of is palpable: entering the mill is just as much like coming home as it is like being welcomed. Though in one sense this space of pure creativity might come across as cult-ish, for Aliyah it's far too disorganised for anything like that. Instead, this disorganisation allows for the freedom upon which bigger creative things can flourish. To that end, Aliyah has embraced different forms and works with a variety of media, though this didn't come easily at first: "It felt like it wasn't the 'done' way of doing things. I'm not a 'painter', I'm not a 'sculptor' and I felt that I wasn't getting anywhere for a while." Eventually she thought "fuck it", embracing the idea of being a multidisciplinary artist.
Now, on the surface, Aliyah seems to move effortlessly between design, ceramic jewellery, sculpture and sound art. Yet underneath this impressive exterior she explains simply that if she just designed jewellery all the time she would go insane. "You have to be focussed when working with a multitude of tiny things. When it comes to jewellery, each piece has to be the same and the process of making requires the same skill set. It is the same when making sound, yet the process is completely different. When making sculpture, it's very loose and free, intuitive and spontaneous, but that again is something that I don't think I could necessarily maintain."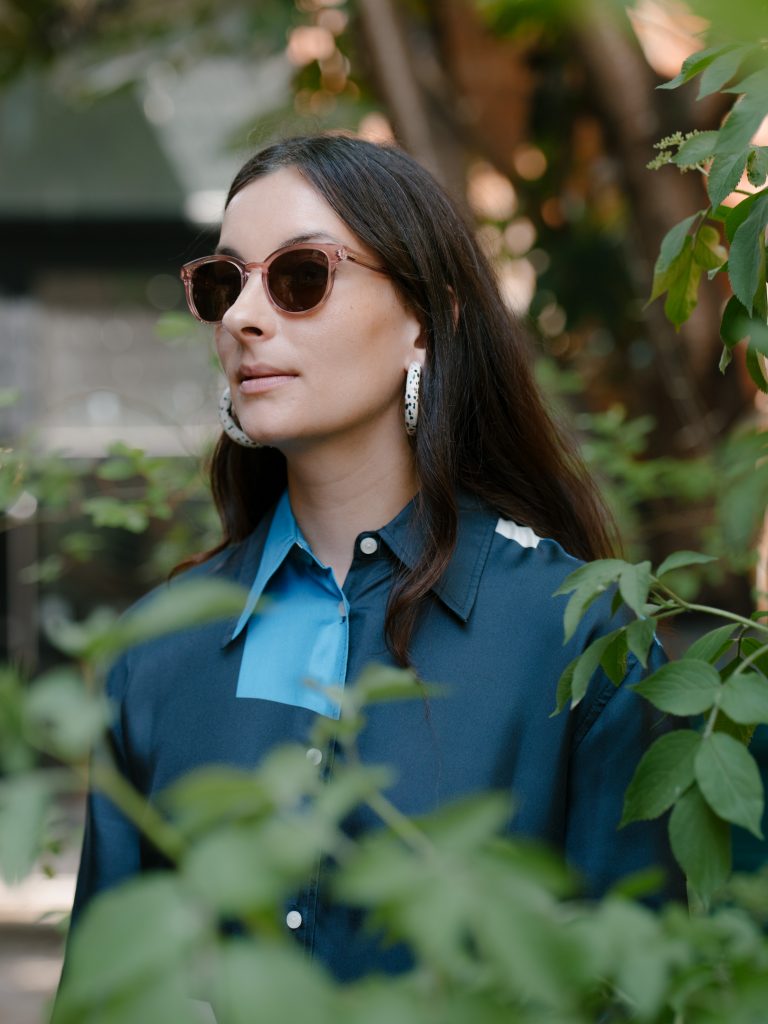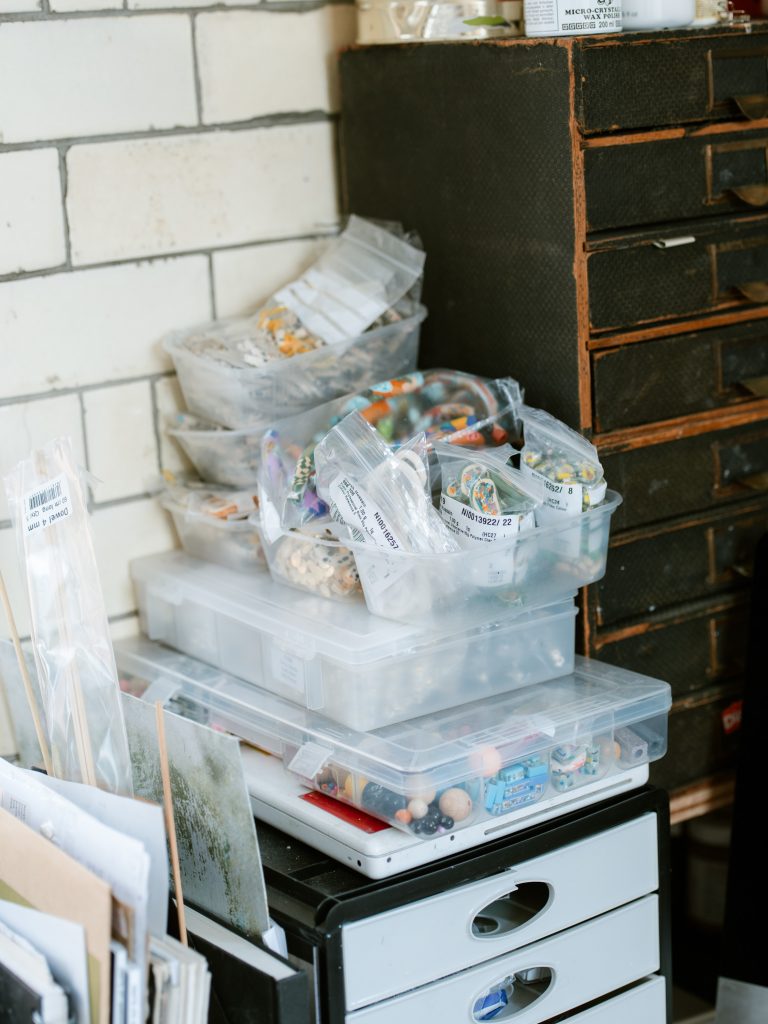 "It's about trying to find a balance of skills and trying to use those skills as a job"
Aliyah's practice is, therefore, a manifestation of her personality, such that her identity is entirely entwined with her day job. Yet, though on the outside 'living off your talent' may look easy, Aliyah critiques this narrative and expresses that it's not always how it seems. "It's [about] trying to find a balance of skills," she explains, "and [trying to] use those skills as a job. It's not as easy as going from exhibition to exhibition." In practice, this means bringing her broad skill-set to bear on a wide range of projects. Aliyah talks enthusiastically about a current commission by Blackpool Council in collaboration with Groundwork, who are reclaiming old council offices in the town's Grange Park residential area and turning them into a community centre. Aliyah's role came in running several ceramics workshops for locals, ensuring that they have a stake in the project's development: "The piece is facilitated by me, but mostly made by the residents … I got a lot out of it and felt that they did too."
After the work is finished, this summer Aliyah will be switching focus to sound art during a residency in Bergen, Norway. As she lights up yet again, telling of another artist she's been match-made with ("you know when you meet someone and you're like 'god, I love you!'"), it's clear the switch from sculpture to sound will provide both respite and excitement, creatively, like meeting an old friend you haven't seen in a while. For Aliyah, then, each project and their respective media are infectious in their own way.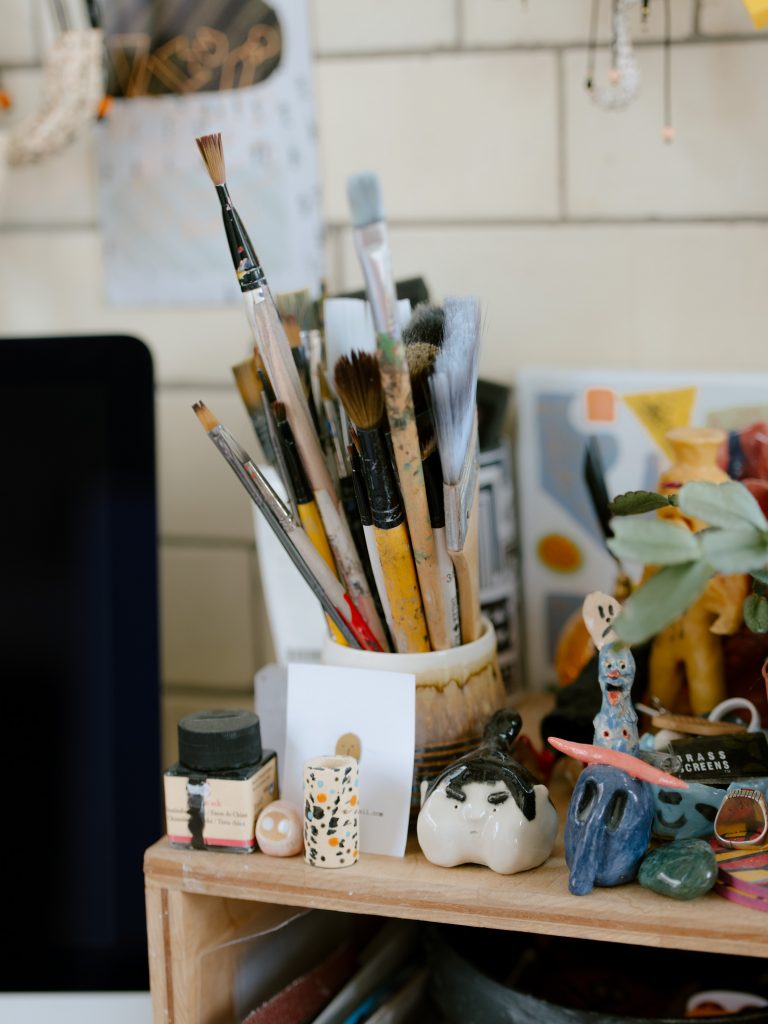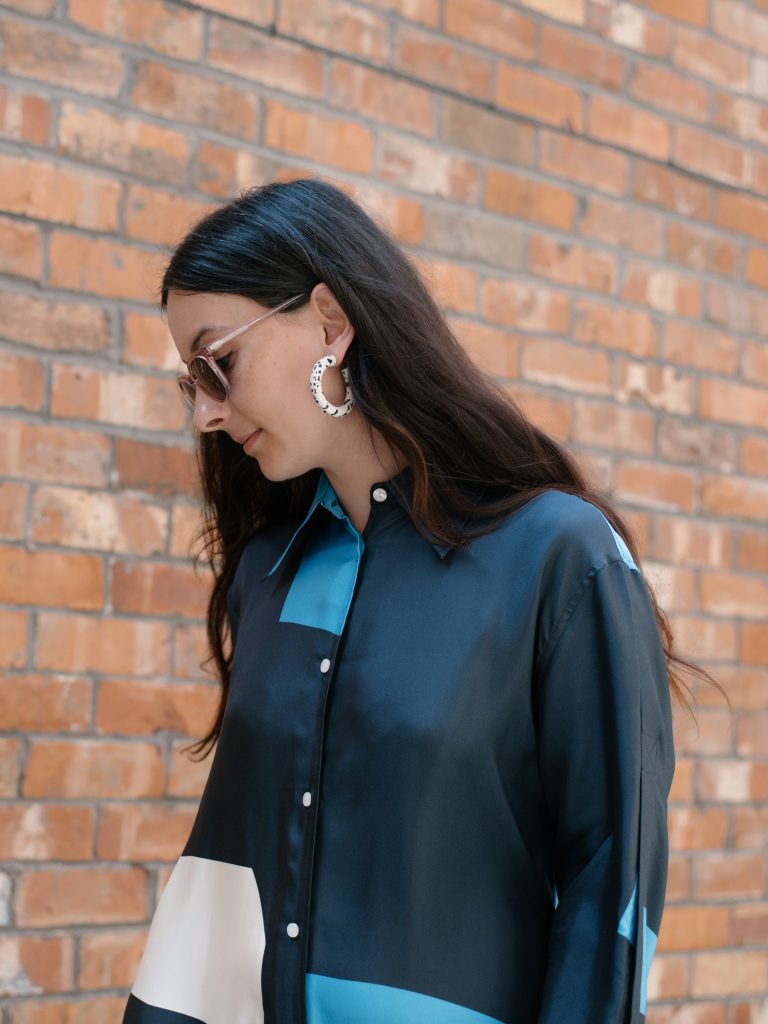 The serendipity found in Aliyah's work also defines Nino, a musical collaboration with her partner. "It's very experimental, it's not worrying about being music," she says. (Even the duo's name is light-hearted: "Nino, after our beloved cat.") Instead, Aliyah's sound art serves a broader purpose: "It is part of my practice. It nearly always references my favourite hobby, reading science fiction,"  her boundaryless ethos rearing its head once again. Looking around, her surroundings, hobbies and personality evidently serve as a constant pool of creativity and inspiration. For Aliyah, the freedom at the heart of her process is the essential foundation of her work.
"For me, I've always been a 'maker'," she adds. "I didn't discover ceramics until over two years ago and that changed everything for me. I've never worked with [such a transformative] material. I had always worked with materials that couldn't go outside the boundaries of what it already was. It's essentially working with mud and the final form can be anything, from earrings to a piece of sculpture. Ceramics for me has made the art of making very real."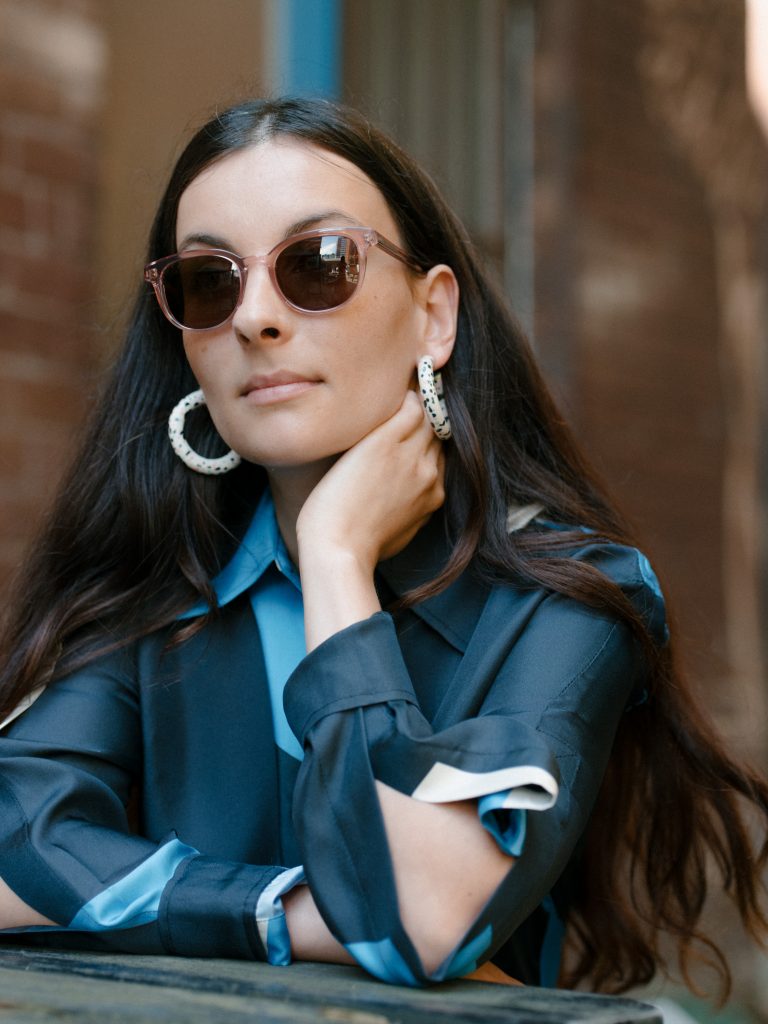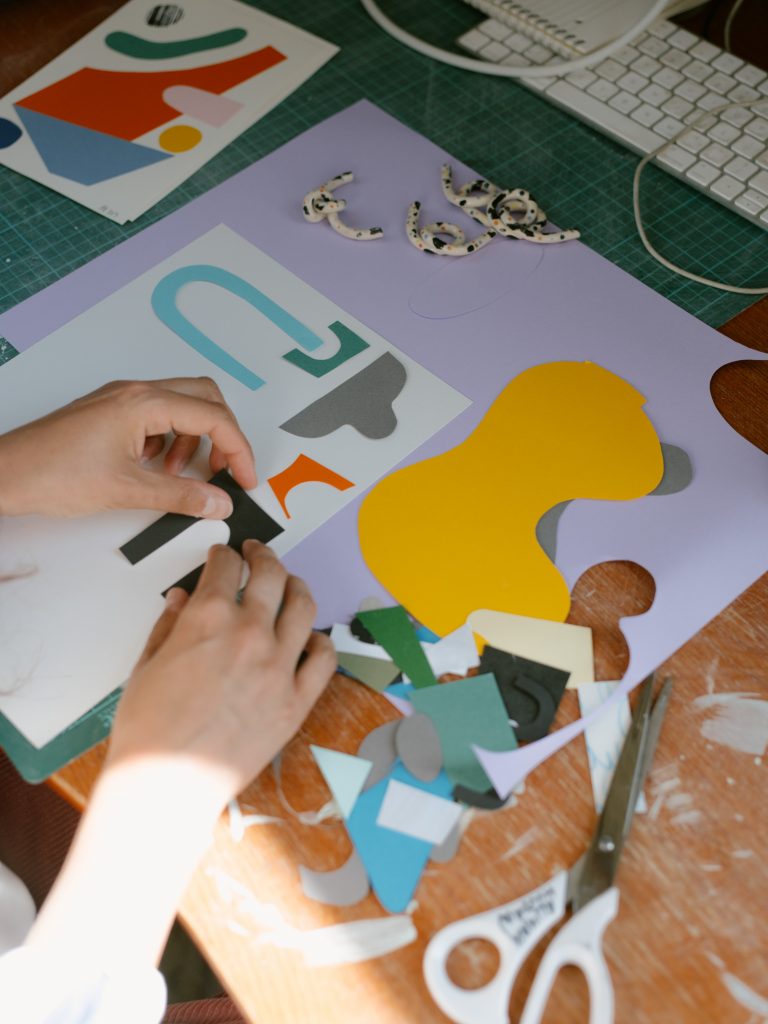 This reflection is an incisive summary of her practice as a whole: transcendental, free of barriers and hell-bent on self-expression through experimentation. As we talk, it's clear that this is a description that can be applied equally to Aliyah's personality as well as her practice; when she has time to take a step back from her many 'makings', her other loves lie in veganism, feminism, Bollywood music and 'forcing herself to look after her plants' (she aspires to turn her house into an indoor jungle).
Walking out of Islington Mill, it is clear that this is far more than just a studio space. There is a kind-heartedness that radiates from the historic building, as if it's looking after you in some way. Aliyah gets to hang out with her best friends, all day, every day, setting up a spot in the back of the mill for post work summertime beverages ('the car park café'.) Yet despite this idyllic scene, it is not easy to put all of yourself into your art — as Aliyah so clearly does — and make a living out of it. In Manchester, she has found the communities to help her along the way, though it's her quiet determination and commitment to experimentation that ensure she'll continue to soar.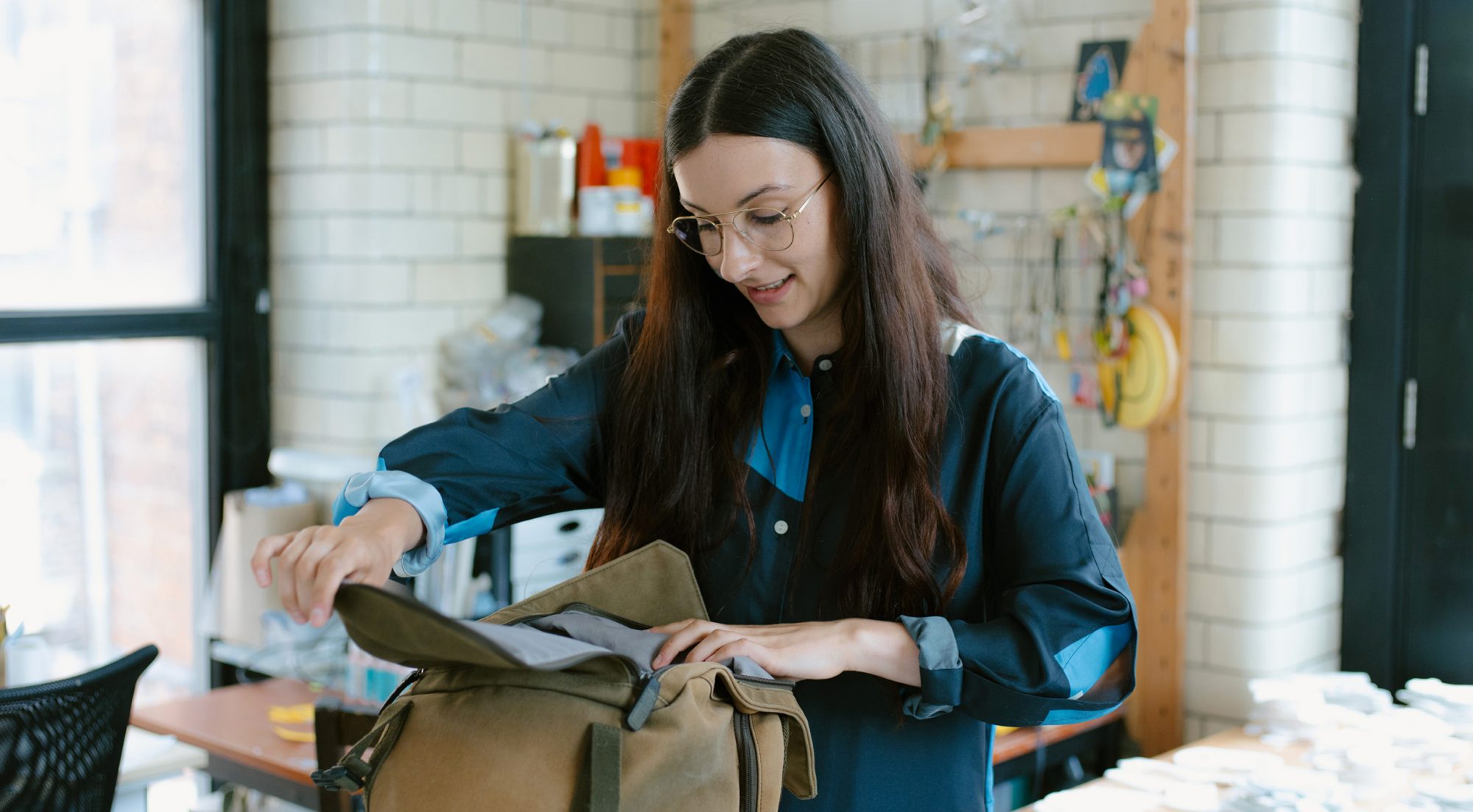 'A New Revolution' is produced in collaboration with Ace & Tate and we're proud to be asked to document the creative community in the city we've been based in since starting intern in 2013. Over the next month, we'll be profiling the individuals who embody Manchester's unparalleled spirit, understanding what it is that drives and inspires them. The series marks Ace & Tate's arrival in the city and we're creating a limited edition publication available exclusively at the launch event on August 2nd, so be sure to join us and give them a hearty Mancunian welcome. This piece was written by Ava Macpherson and photographed by Lauren Maccabee who was assisted by Harriet Broom. Aliyah was styled by Georgia Boal-Russell, with hair and makeup by Sophie King. Be sure to follow Aliyah here and to check out her site here. We'll bee again back next week with another instalment.