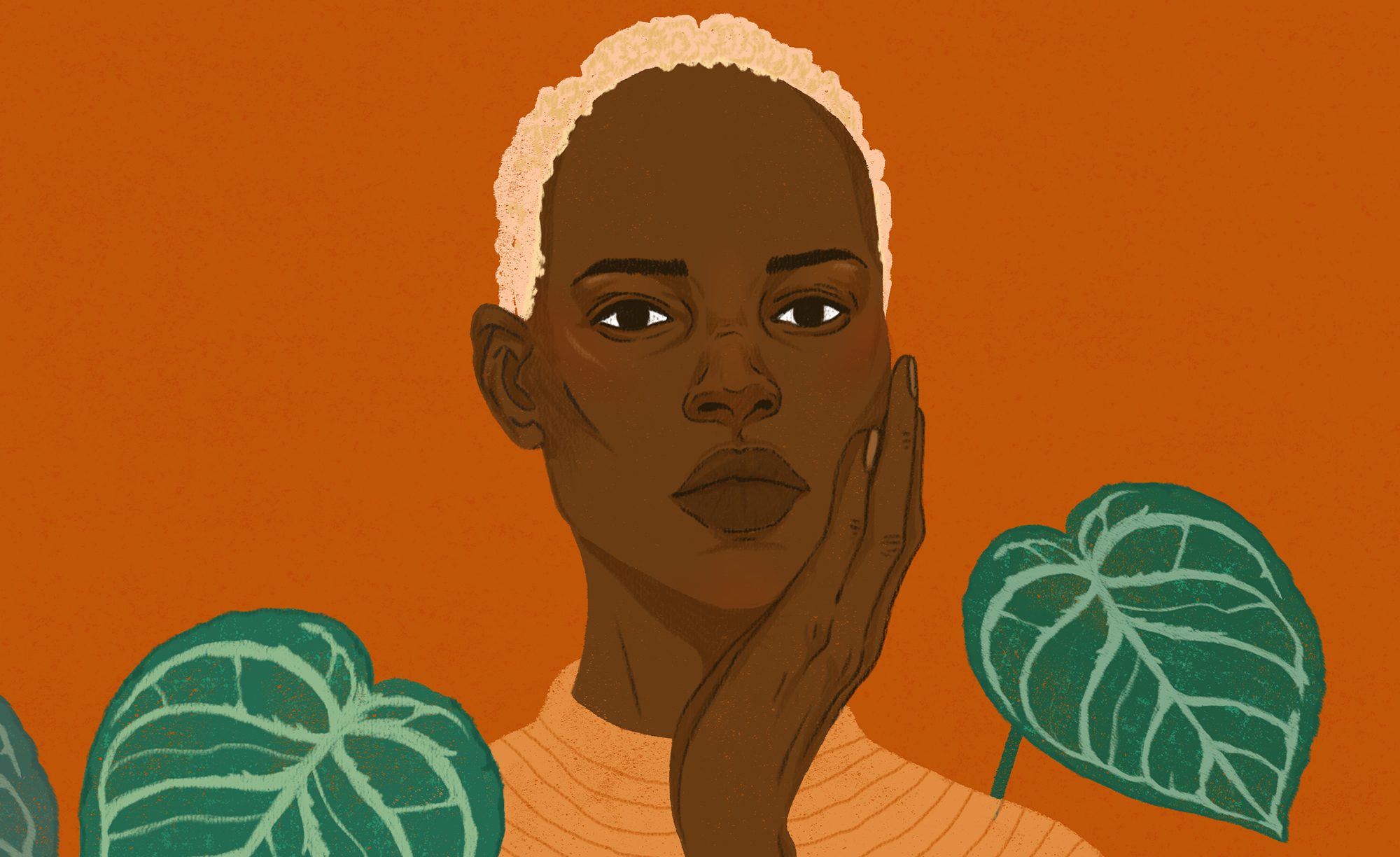 Growing up, Suzanne Dias spent balmy summer afternoons quietly watching her grandfather create beautiful oil paintings. The little details of the paints being mixed on the palette and the soft strokes as they were brushed onto the canvas were etched into young Suzanne's mind. It was in the hours spent observing and imitating her grandfather where her love for illustration began.
Painting took a back seat while for Suzanne while she studied graphic design at Symbiosis Institute of Design in Pune, but right after she finished the course she made the decision to take half a year off to rediscover her love for illustration and whet her skills. A stunning portfolio emerged from the hiatus, populated with emotive portraits, and it wasn't hard to spot her understanding of structure and composition backed by her knowledge of graphic design. 

As a shy kid who often struggles with putting her thoughts into words, art became a way for Suzanne to translate her emotions into something more tangible. A chunk of her work revolves around portraits, where her characters are caught off guard — smoking  a cigarette, or lost in thought. "I've always been fascinated with human faces; our emotions are so layered, complex and beautiful. Since I struggle a lot with expressing myself, the people I draw are usually just characters I create who can express my emotions for me. They represent my thoughts and feelings at that moment," she explains.
Her illustration 'The Wallflower' takes this personal battle and builds a narrative around it. While dealing with social anxiety and the difficulty she faces when meeting strangers, Suzanne imagined a shy girl, probably standing in a corner at some party, feeling a little out of place. "I like pouring my emotions into the characters I draw, and this girl represents how I've felt on multiple occasions in my life," she muses.
Juxtaposing soft, stirring portraits with abstract shapes or botanical details Suzanne's work often plays with opacity and texture. This interplay of positive and negative space marks her stylistic aesthetic, which develops with each piece she creates. Looking back at 2018, Suzanne realises that it's not only the year she decided to go solo as a freelance illustrator, but also when she bagged challenging commissioned projects. Last month, she illustrated the cover for The Caravan, a narrative journalism magazine based in Delhi. "I was so excited about the project, since not only was it my very first magazine cover illustration, but it was an extremely important issue that focused on the rise of the #MeToo movement in India and the stories of various women who were brave enough to speak out against their abusers."
With a couple of commissions in the pipeline and a head full of ideas for personal illustrations, Suzanne is forging her own path as one of the most exciting emerging illustrators in India. We jump into the new year with growing enthusiasm to see what she whips up next.