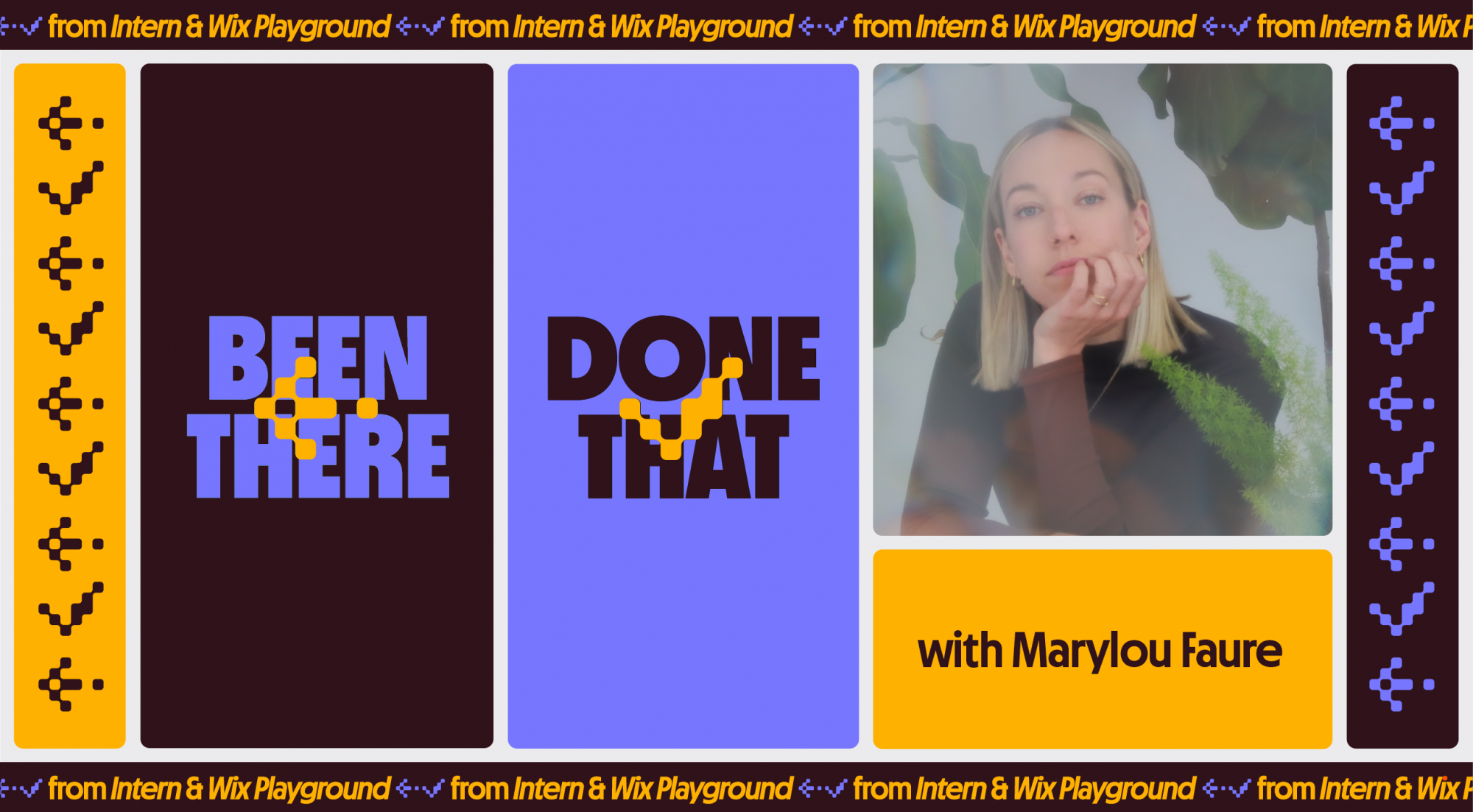 Been There Done That is back and this time, we're peeking behind the curtain of not one, but two creative careers thanks to the dual focus of our star, Marylou Faure. We collaborated with Marylou a few years back after becoming entranced by the joy-filled, curvy characters she creates and her effortless ability to articulate important social issues through her work. 
Since that time, Marylou's career has continued to go from strength to strength. Her commercial clients read like a who's who of the most influential brands on the planet with Nike, Apple, Instagram, Spotify, YouTube, Google, Netflix and the United Nations all on the roll call. But that's not the only major inroads that she's made. Solo exhibitions in Paris, London and Dublin are the foundations of a burgeoning career as an artist as well. With work being shown internationally both physically and digitally, Marylou is building her profile in two very different worlds, each with its own systems and conventions. 
Last week, our brilliant community submitted some fantastic questions about Marylou's career and practice, and this week she responded. Watch the full video below (and subscribe to our YouTube channel while you're at it) or find them archived in our Insta "Q&A" story highlights alongside the rest of our industry hotshots who have lent us their time and insight. 
Been There Done That is produced by Intern in partnership with WIX Playground. You can submit questions via our Instagram feed and stories when each episode is announced. Follow us both to ensure that you get the memo each time. Series identity and video editing by Lorna Pittaway. We were delighted when Marylou accepted our invitation to take part. It's been a few years since we worked with her and it's been such a pleasure watching her career develop in such interesting ways and with such success. If you're not already following her on Instagram, right that wrong here. If you want to check out her website (and you should) then you can do so here. Thank you to Marylou for the thoughtful, warm responses and thank you to each and every one of you who sent in questions. We couldn't do it without you.