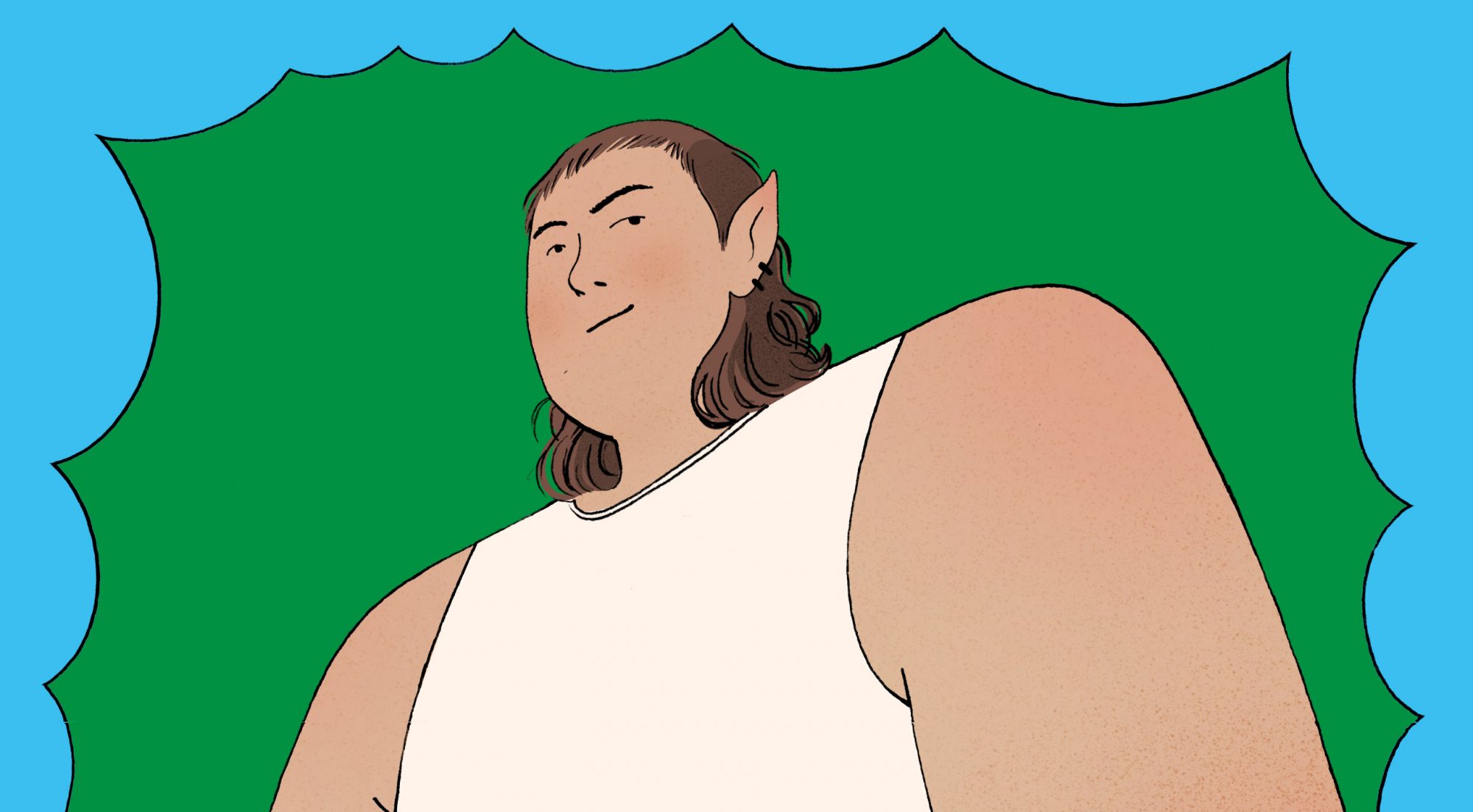 Payday: Harriet Davey
3D artist Harriet Davey tells us how she prices her projects for clients in our new series where pricing transparency is the name of the game.
Payday is a new series by intern and Wix Playground that discusses the art of pricing and getting paid for your work. In each instalment, we'll meet a freelancer who will speak openly about their approach and experiences, sharing empowering insight that can help you to turn your craft into a career. 
Any prices outlined are best used as an indicator and, if you're reading this long after its publishing date, we'd urge you to use the figures as a starting point rather than a "price guide". Everyone prices differently across all sectors of the creative industry, so while we intend for these features to be a big help, try to not get too carried away with the numbers. 
---
3D art is on the rise. From fashion to gaming, illustration and much more, we're seeing creators break free from the constraints of the flat image to create richly detailed, expressive work that explores the expanded realm between imagination and reality. Harriet Davey (or Harriet Blend/Whowle to their Instagram and Twitch audiences) has long been one of our favourite tridimensional tricksters, with their avatar-driven portfolio bringing a welcome dose of fantasy to our feed. 3D is also a relatively undiscussed topic with regards to pricing, at least in broader creative discourse. As such, we were keen to invite Harriet to open this new series with us and were delighted when she agreed. 
Harriet studied graphic design at Kingston, but early on realised that it may not be the career that she wanted to pursue. Nevertheless, their first paid work came in the form of graphic design towards the end of their first year. Harriet set a £15 per hour rate and outlined how long they expected the project to take. When the client came back with multiple rounds of feedback, Harriet duly billed for the extra time, to the surprise of the client. "I didn't really think that it was going to be a problem" Harriet explains, "she did come back to me about a year later though for another project, by which time my prices had gone up and when I told her the new rate, she was like 'I can't afford that' so I said 'we're not going to do it then'".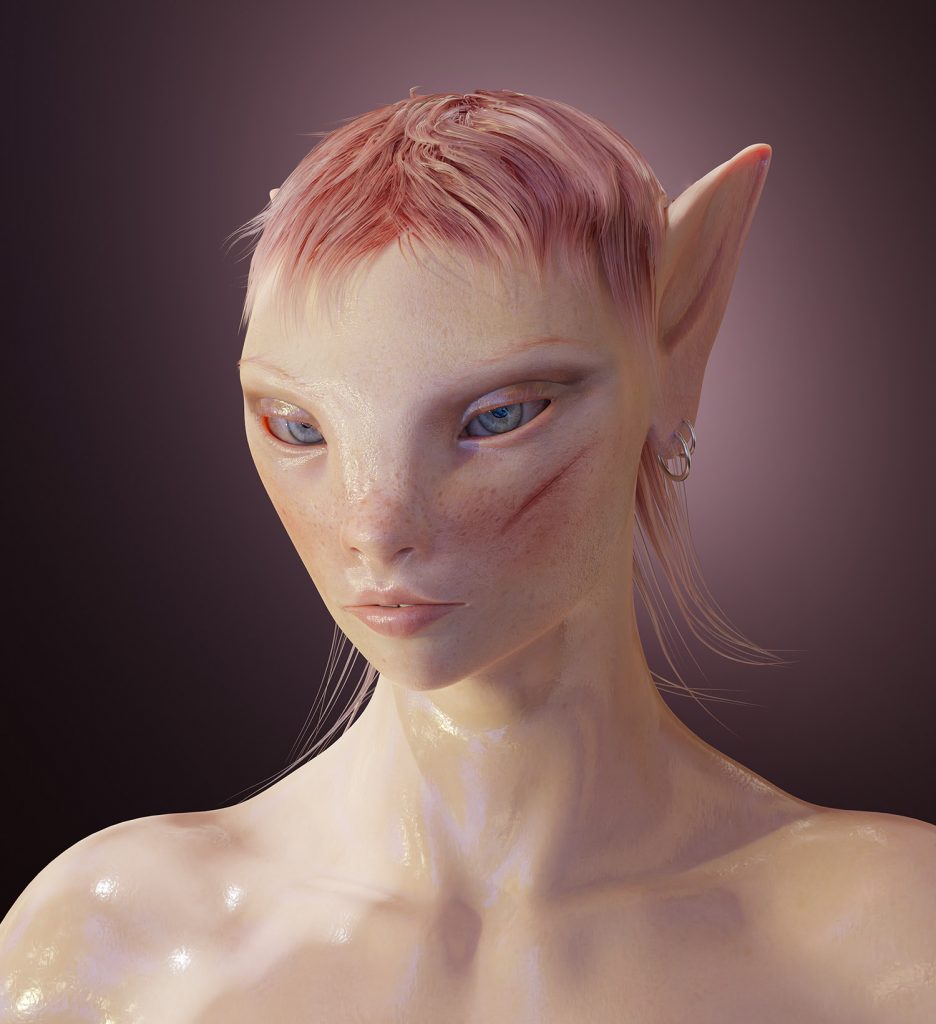 During this spell doing freelance graphic design work, the all-too-familiar experience of clients offering round after round of feedback and looking for never-ending adjustments cemented Harriet's feeling that this was not the career she wanted to pursue. In the second year of uni, she started to teach herself 3D. "It's hard to remember my first paid 3D project, because at the start, I was looking to collaborate with other 3D artists and designers, making posters and things like that. I think maybe the first one was an album cover that I charged £100 for". 
During an Erasmus internship, Harriet was paid €50 an hour for some graphic design work on a political campaign, making her past fees seem a little low. This was a key moment in understanding the value of creative services, but 3D is a whole new ball game when it comes to perceptions of price and value. Fortunately though, Harriet found the perfect community resource to get on-the-pulse information from. Digi-gxl a "global community of womxn, intersex, trans folk & non-binary people specialising in digital design, 3D & XR" was — and remains — a fundamentally transparent forum where members often speak openly about project fees and can ask questions about rates and much more. "People would post saying 'I'm looking for someone for this job and the budget is this many thousands of pounds' and I was thinking, okay, I'm going to need to add a zero to get in the right bracket here". 
"For a face filter, the absolute minimum is €2000"
That philosophy of openly sharing information and work helped to shape much of Harriet's current approach. "I did a Nike project through the community and the day rate for 3D work on it was £500, so I thought 'okay, this is the benchmark now'" she recalls. "Also, when I was experimenting with creating face filters, the part of the Digi-gxl community working on them was really vocal in establishing that the minimum price for a filter should be $2000 after seeing kids on sites like Fiverr offering them for $10". With plenty of examples from the community, Harriet worked backwards. How long did it take to make a face filter? How would a similar rate work out for creating a 3D avatar? "I didn't go straight into charging the high prices" Harriet explains, "I was sticking to around €500 a project (Harriet is currently based in Berlin) and then I promised myself that I would increase the price bit-by-bit each time I did a new project". What she discovered though was that when clients returned, if the price had increased, more often than not, they were fine with it. It feels important at this point to acknowledge that exploring boundaries at your own pace is key. It's absolutely natural to feel anxious if you're billing at a higher rate or for a larger project fee than you ever have done before and that feeling of imposter syndrome, or as Harriet describes it "wondering if I'm going to get away with it this time", can always resurface, regardless of your experience.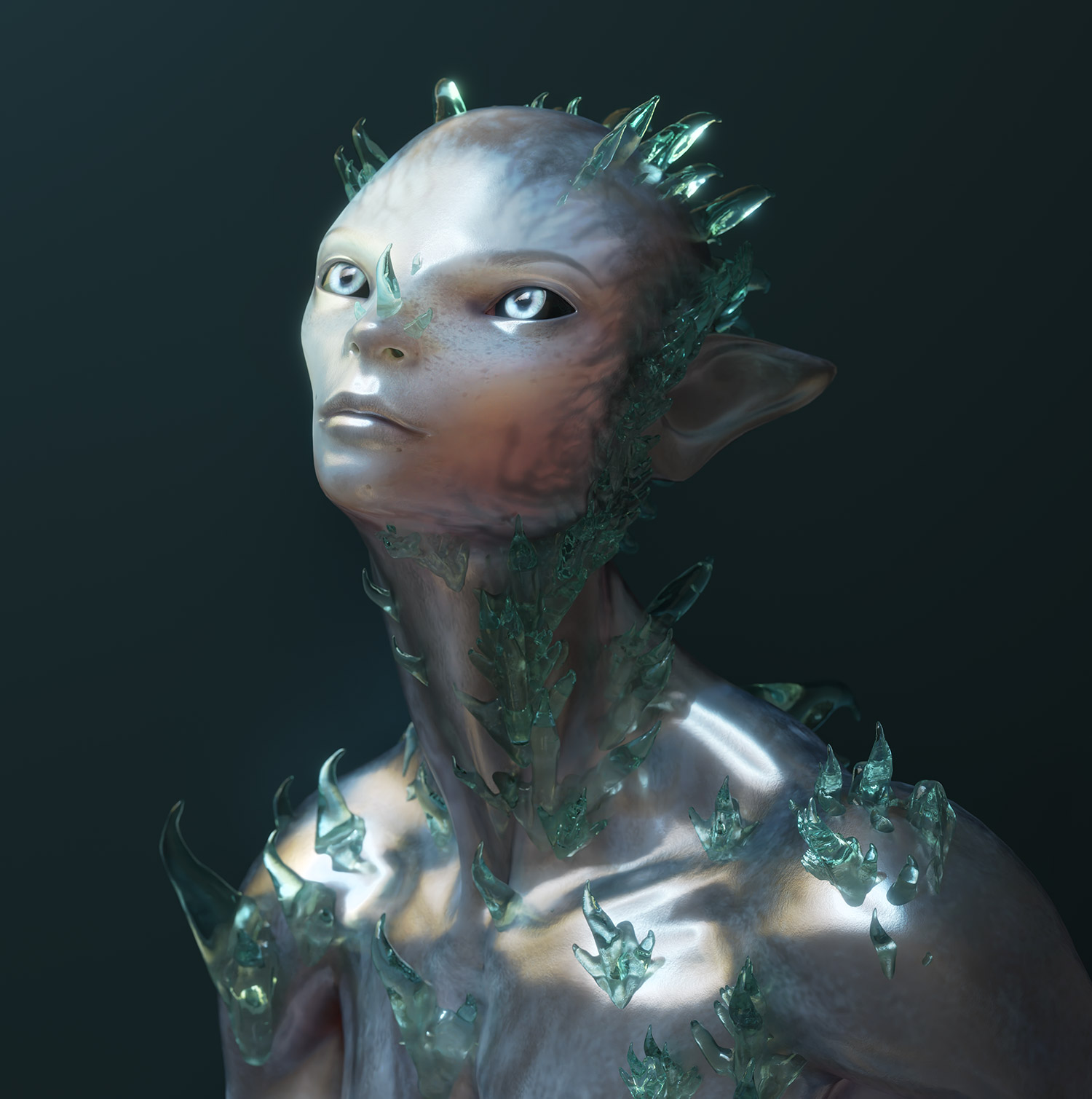 Harriet's commissioned work is mostly creating 3D avatars and videos that feature them. It's the kind of work they love to make and means that there's often little distinction between passion projects and commissioned work. It's something that is perhaps influenced by being regarded as an artist, rather than a designer and also the way in which 3D skills are regarded as a rarer commodity. "It's not like you can learn 3D in a day" muses Harriet, "whereas maybe with graphic design, if you really wanted you could put together something basic on Microsoft Word". It's expertise or nothing, so right now, perhaps there's more of a common acknowledgement of the skill and value of that skill than is afforded to longer-established creative jobs. 
"I usually begin by trying to get an idea of what their budget is, I'm quite persistent at first, but if they're keen for me to lead that conversation, then I try to offer a range". Harriet's strategy is to present a minimum price, outlining precisely what it entails, but with a view to clearly explaining what value the more expensive service offers. For a face filter, the absolute minimum is €2000, but it could rise to €5000 depending on complexity, development, rounds of feedback and the projected amount of time the project will take. For 3D, it's a very similar approach, but as clients are usually after something specific, Harriet's range is narrower. 
"Avatar projects start at €1000 for a fast project with very few rounds of feedback"
Recently Harriet has had 6 or 7 projects on the go at once, so pricing a new project depends somewhat on how the client's timeline fits in with ongoing work. If it's going to significantly add stress, it has to be worth it. The nature of the job also has a bearing on their approach with cultural clients offered a lower rate than commercial clients in acknowledgement of their far smaller budgets. Taking on that lower-paid work though is only up for consideration when the money is flowing in already, in times of scarcity, higher-paid projects would have to take priority. There is a third tier of work, broadly categorised as "really tiny budget projects for small music labels, friends or pro bono for projects that I want to support". These, however, are even more time-dependent and also — given the lower rate or waived fee —Harriet expects to be given near-total creative control. Right now, she also works a two-day-a-week contract that provides a solid income to build from, so there's an ongoing opportunity to pick and choose projects that look the most interesting, fun or lucrative, resulting in a very real and enviable control over their freelance career. 
Avatar projects start at €1000 for a fast project with very few rounds of feedback. Longer animations of that avatar, or renders of different iterations would see that fee rise to more like €3000. Music videos — which they have been creating a number of recently — come in around the €5000 mark, with shorter animations sitting somewhere between €1000 and €5000. Larger projects can include Harriet bringing in a collaborator to share the workload and so their fee is factored into the price quoted to the client. "For a fashion editorial, I outsourced the cloth simulation and garment creation because that's not my speciality at all, there are often custom sound pieces commissioned as well so in those cases I project manage as well". It's worth noting here that if you are project managing, you should absolutely factor that into your pricing strategy as it's additional, chargeable work t0 undertake. In some regards, Harriet occasionally morphs into a mini-studio but in line with the ethos that underpins Digi-gxl, it's not about hierarchy, it's about paying good rates, crediting people as collaborators, treating them as equals and validating each other's craft to the watching world.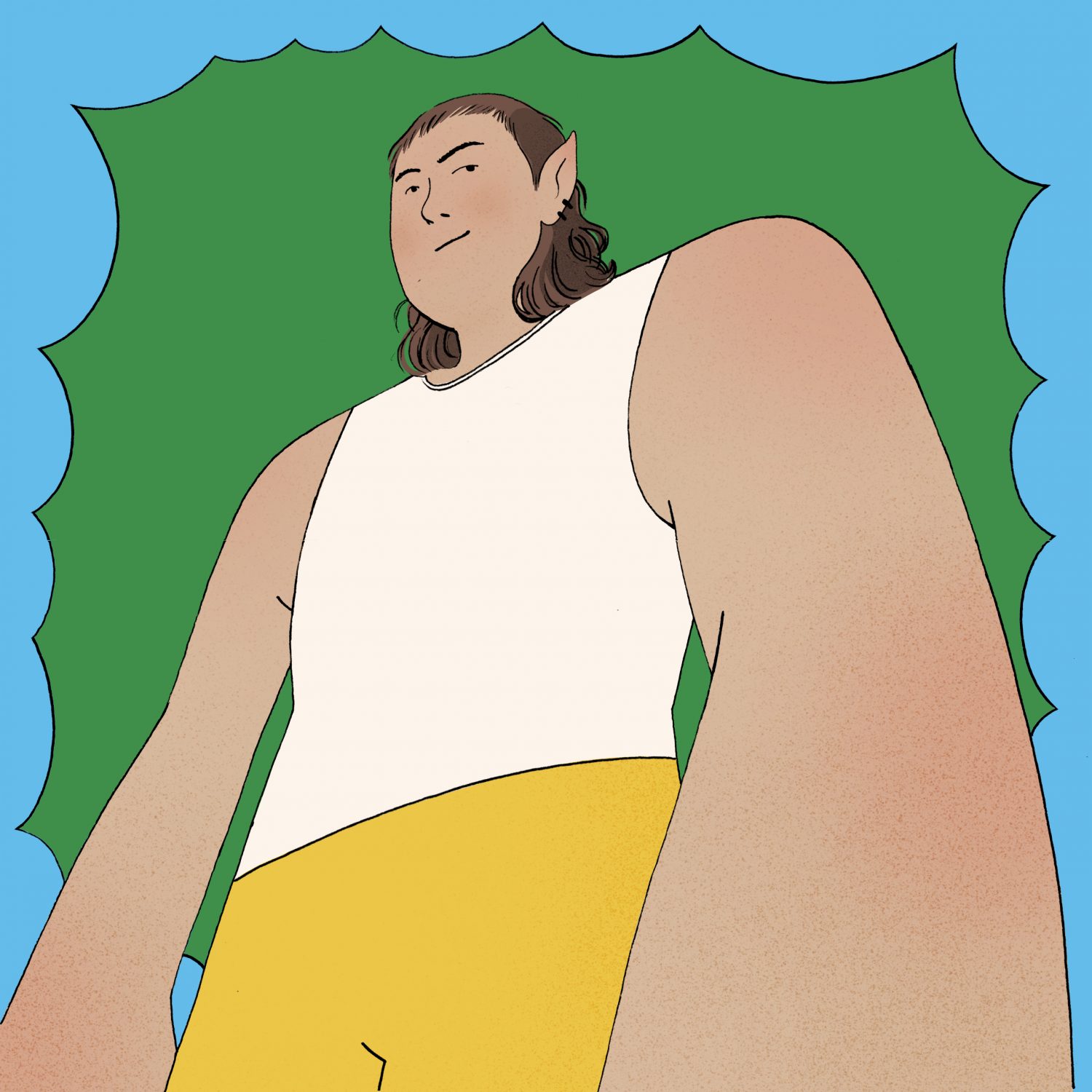 "If we all tell each other to raise our prices, then clients are going to have to pay more", Harriet reflects, "but if you don't have openness, then they'll just go to someone else who is cheaper". Perhaps because it's a new-ish creative community, 3D doesn't yet seem to have to grapple with archaic hierarchies. There don't seem to be as many big fish gorging themselves on top-tier clients and there's a refreshing culture of salary transparency. 
It seems deeply encouraging that this is a space where many femme creators are both emerging and becoming figures of influence and authority. If there was a master reset button for the rest of the creative industries, maybe this is what it could look like instead. For now, though, we're thankful to Harriet for speaking so openly with us, for continuing to encapsulate the spirit of openness that she has found so empowering.
Payday is produced in collaboration with WIX Playground, a place where design culture and creative freedom are celebrated online. Packed with industry insight and web-design know-how, it's a great resource for design students, graduates and pros. The series is illustrated by the magnificent Alva Skog, who we've been wanting to work with for years, you can check out their work here if you're not already following them. Our series identity is designed by hot new type tinkerer Kristof Revilak aka OK-I-K and you can follow him right here. All the figures and approaches in this series are genuine and used at the time of publishing by the creatives interviewed. Most folks are very guarded about pricing, so please respect the openness of our heroes and use these spaces to spark progressive discussion about charging for creative work rather than criticising or critiquing the strategies shared. The goal here is to help everyone reading to charge more confidently, better representing the value that their work generates. This is only possible if we support one another and work together.