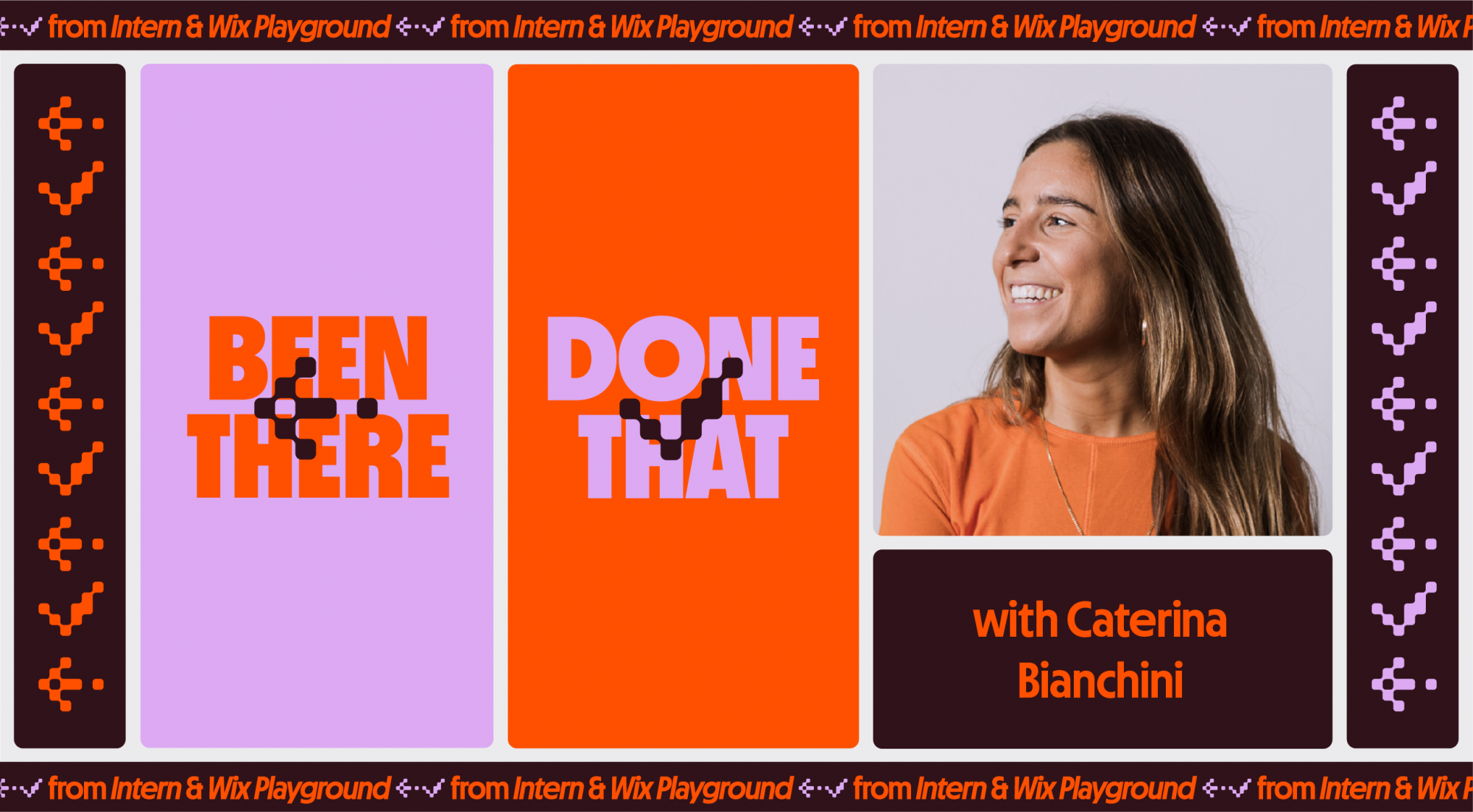 While there's no shortage of career advice out there, a lot of it can feel a little stale, formal or just not that relevant. Especially for creatives who have a very particular vision of the practice that they're trying to develop. That's why we're taking a slightly different approach with our latest video series. 
Our Instagram remains our first point of connection and conversation with our community. It grew lots in the summer of 2020 when we ran our weekly talk series Extracurricular, but that hour-long format was not without its challenges. Even broadcasting live, an hour is a long old time to watch something on your mobile and although each episode is packed with incredible discussion and information from industry professionals, it was time for us to experiment with something a little more tailored for the shorter video interactions that the social overlords favour. 
Enter Been There Done That, our second series collaboration with the good people at Wix Playground. Rather than tie you down to a live broadcast time, we've made it easier for you to ask some of the very best out there how they do what they do and got to where they are. We announce each new star of the series on our Insta and give you 48hrs to send in your questions via our stories or captions. We then send a selection to the pro, so that they can take over our stories to respond in video format. We'll even tag you if your question gets answered. No fuss, no filler, just us facilitating access to some of the most brilliant creative minds out there. 
Whenever we start a new series, we want to do so with a bang and you don't get much bigger than our first star of Been There Done That, award-winning Studio NARI founder, Caterina Bianchini. We're huge fans of Cat's work and have followed her since discovering her through INTL (back in the Graphic Design Festival Scotland days). NARI's "not always right ideas" philosophy is a really important reminder that creativity has to be spontaneous, fun, imperfect and chaotic at times. NARI's work for the likes of Nike, Mob, Apple, YouTube and Charli XCX is always engaging, full of life and beautifully considered. 
We were sent some great questions by our community, so here are all of Cat's responses. You can also find them archived in our Insta "Q&A" story highlights. Watch in whichever format you prefer, so long as you soak up all the wisdom within. 
Been There Done That is produced by Intern in partnership with WIX Playground. You can submit questions via our Instagram feed and stories when each episode is announced. Follow us both to ensure that you get the memo each time. Series identity and video editing by Lorna Pittaway. Huge thanks to Cat and everyone at NARI for being part of this, it's a pleasure to have finally worked with one of our absolute favourite studios. If somehow, you're not already a NARI super fan, go and see what all the fuss is about right now.