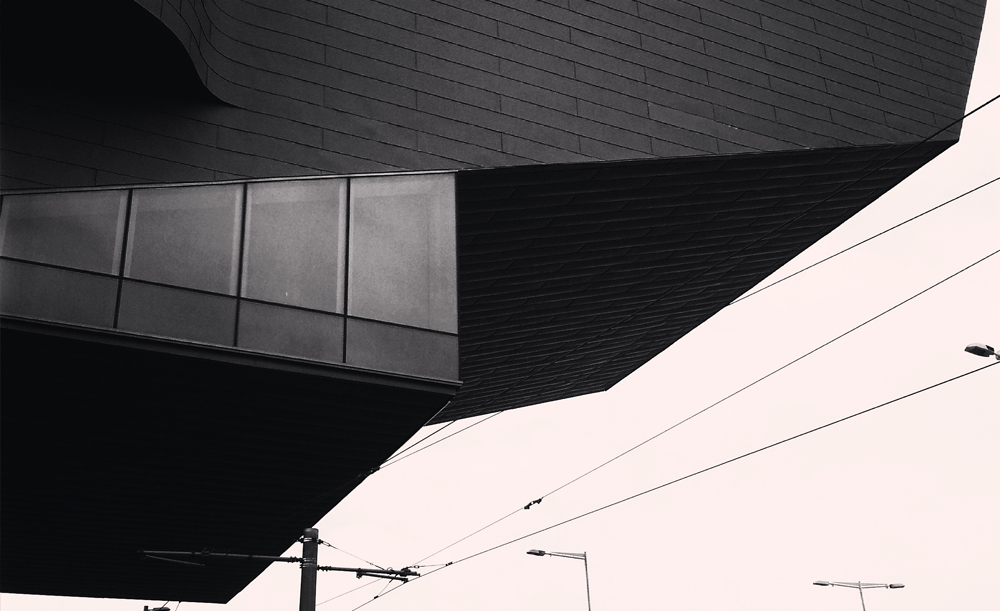 It's always a tremendous honour to be asked to speak at an event or to have an institution invite me to run a workshop. The media industry moves fast and I don't think you can ever rest on your laurels or be overly confident in your relevance.  As such, my attitude with practically all engagements through Intern, is to take the opportunities when they arise and be open to new ideas and collaborations.
That said, when I was first contacted by Andres Colmenares and Lucy Rojas to be part of their ambitious new project, there was no hesitation to ward off. It's a strange sensation when someone offers to fly you to another country and put you up in return for a short talk and one I don't think I'll ever get truly used to. By the time I'd spoken with Andres, there was already a stellar line-up and one that I couldn't quite believe I'd been selected to be part of.
Talking about Intern is something that comes very naturally to me. This was the first time I'd been at an event of this scale and seen so many people representing huge brands, agencies and institutions. The hardest thing for me was to justify to myself, my inclusion.
The first day began with Liya Safina discussing Strelka Institute, a compelling cultural education initiative set up in Moscow in 2009, hosting a variety of free events and challenging the norms of Russian cities. It was clear at an early stage that there was going to be a great variety in topic, drive and specialism. It was a treat for me to witness so many talks that both interested me personally, but also raised interesting ideas for future issues of the magazine.
Print magazines were, perhaps surprisingly, well represented throughout the event with Offscreen, Printed Pages, Vice, Assistant and HOLO all featured on the roster. Most had a clear link to the digital world, admittedly though, I felt Intern's was more tenuous, given the extent to which we focus on print. It wasn't until the flight home that I realised the reasons that I'd been so conflicted.
I, the same as any other independent magazine publisher in the last 2-3 years, am often faced with the questions, "Why print? Why not online?" It's a perfectly reasonable inquiry of course, the costs involved in print are huge in comparison and profit-margins are slender at best. What struck me though, was that this question totally misses a far more important point when looking at the current boom in indie print publishing. It's not a case of print vs. digital. Digital has enabled print.
This might seem an obvious statement but I feel that it's a relationship far more crucial than many give credit. Intern is a prime example. We began life through a crowdfunding campaign, a process that has almost become the default plan for a generation of aspiring publishers. Sure, this is an easy link, but aside from the chief objective of the start-up capital, many features of these sites allow people to circumvent traditional structures. Someone asked me at the weekend if I had approached a publisher before contemplating our campaign. It was the first time anyone had ever asked me that, already, it seemed like an archaic process and I only launched Intern in 2013.
The internet is the reason that independent magazines are able to function, practically from top to bottom. It is where we find our contributors, the tool we use to work with them, our means of selling our product to customers around the world. Our recent billing as one of The Telegraph's Top 12 Independent Magazines is an example of mainstream press only made possible by our visibility online. Social media is a time intensive but otherwise cost-free tool that enables those with small budgets but huge drive to make a big noise.
I take pride in Intern's international range of perspectives and I'll never actually meet a majority of our contributors, but the magazine's concept is heavily reliant on our ability to find new stories and inspirations from around the globe. It was a rare opportunity at IAM to actually meet face-to-face with readers and contemporaries from far and wide and one I will forever be thankful to Andres and Lucy for. So much of my time working on the magazine is spent sat here, at my tiny laptop, with its broken, noisy fan, that I can find myself overwhelmed by the digital side of things. It's probably a contributing factor to my appreciation for print, and the experience of reading in a peaceful, physical environment.
The internet is a communication device, one whose complexities and possibilities alike are driving a thrilling age of innovation and idea sharing. Having seen how the likes of Gabriel Borges of Ampfy, Jeff Hamada from Booooooom, Teddy Goitom of Afripedia, Marta Roel at BeAnotherLab and Abraham Asefaw's Pop Up Agency are using the web for all kinds of projects, I couldn't help but be enthused by the wonders of the human mind.
It's always great to meet new people and inspiring to be amongst such a mix of folk who utilise the internet for everything from play, to research, community, education and creativity. I'm already in the process of collaborating with a number of speakers and attendees alike, have a few incredible features for Issue Four of Intern and have a number of new sponsors on board for Issue Three, which means that we will finally be able to share our "Education" issue with all of you in the not-too-distant future.
Thanks again to Andres, Lucy, the team, speakers and attendees alike who made the weekend so inspiring and exciting, I only hope that my small contribution had a positive impact as well.