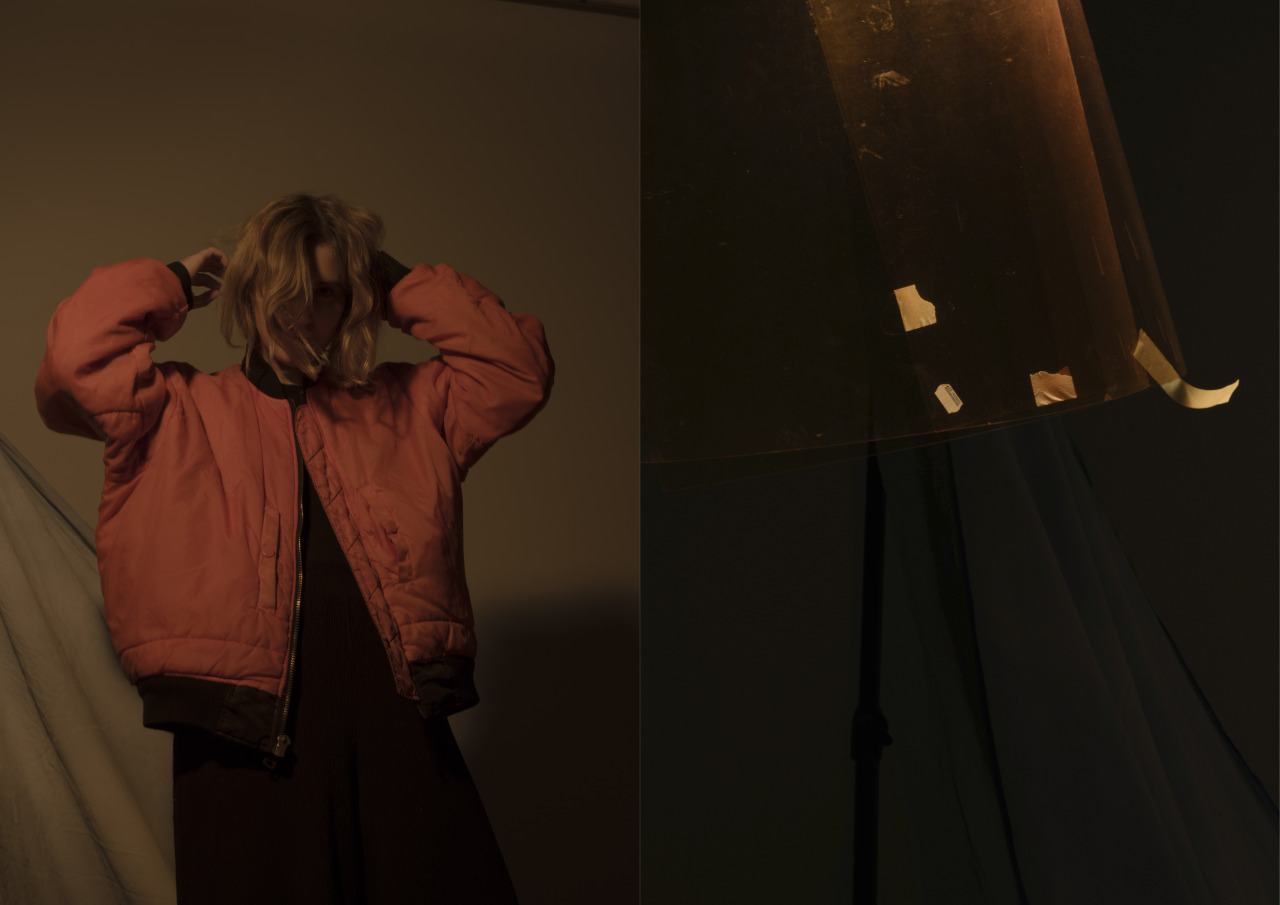 There's a tremendous maturity and quality to Alicia Pawelczak's work that belies her tender years. Currently undertaking an exchange semester at Zhdk in Zurich, the University of Applied Art Vienna student's fashion-facing compositions are artfully balanced and seamlessly produced.
Her deep, brooding colour palette is a welcome respite from the minimalist, naturally lit trend dominates our feeds. Interestingly this semester, she is studying fine art and is thoroughly enjoying the "wider aspect" of her craft that is opened up as a result.
A recurring theme throughout Alicia's work is obstruction, whether shot out of focus, blurred or partly concealed, she disrupts the narrative, something she's been doing for as long as she can remember. More recently though, Alicia discovered Hito Steyerl's essay 'In Defense of the Poor Image' and it made perfect sense to her. "I don't care much about fine art photography in a classic sense" she tells me, "I like it fast and rough, it's why I shoot almost entirely in digital". Visual artefacts, bugs and errors that would be undesirable in fashion photography are utilised, but not excessively, giving her work an edge without appearing gimmicky.
Alicia mixes her undergraduate work with freelance commissions with the likes of i-D, Studio Unlabeled, and PW Magazine, a young Vienna-based collective whom she regularly pitches to and is published by. We're big believers in the power of collaboration, particularly when embarking on a freelance career and Alicia is certainly getting on the front foot in that respect, with a group show in the pipeline as well. 'Under Construction' will be part of Take Festival in Vienna and is a participatory project whereby visitors will engage with the manners in which photographs can manipulate reality