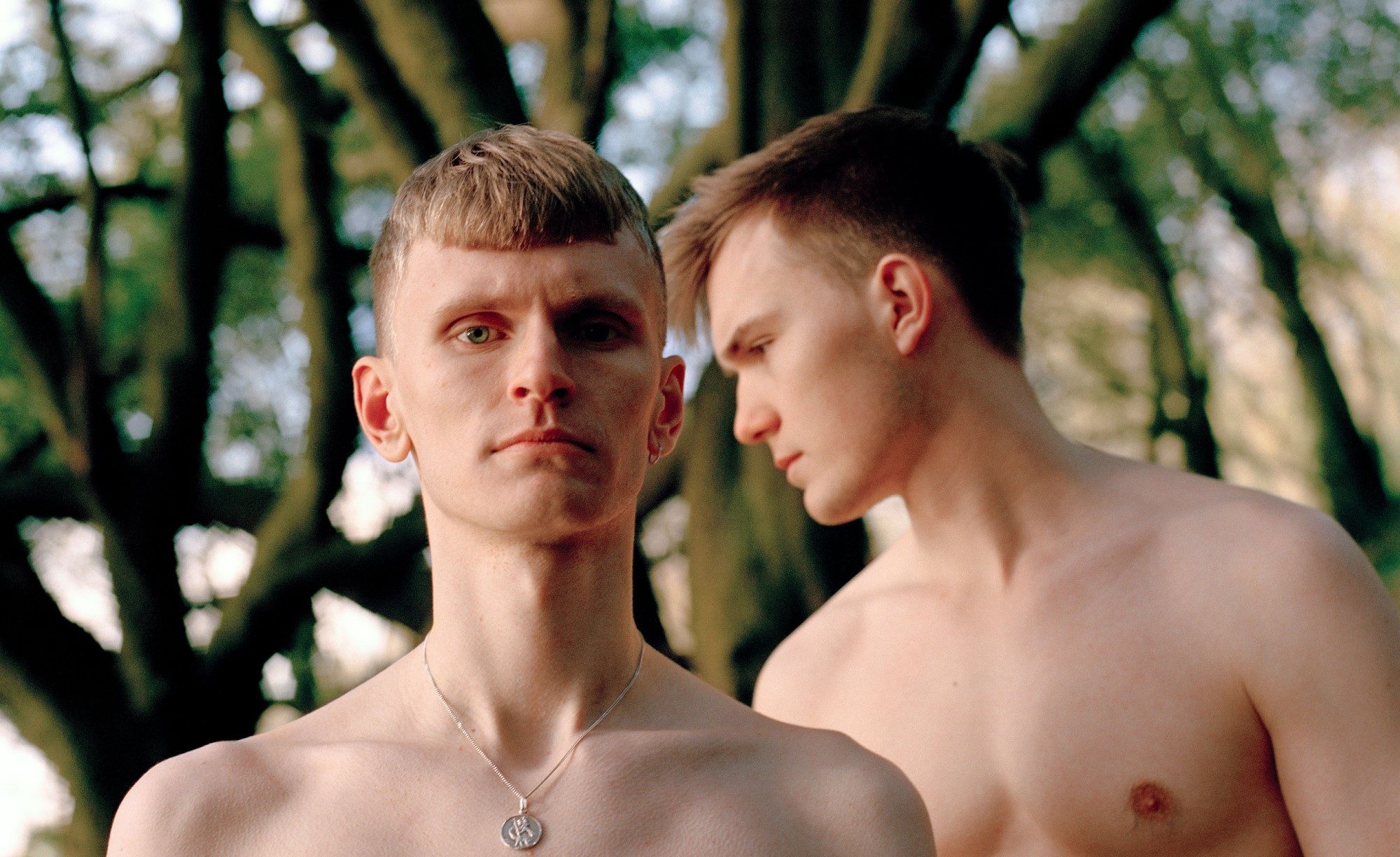 Ben Sharp's photography couldn't be more apt and relevant. "My work is pivoted around gender and queer studies within youth culture, investigating how increased acceptance and wider understanding of gender-fluidity has impacted adolescents' interpersonal relationships", he explains. 
As we shine a light on his latest project, 'No Homo Bro', he tells us: "it is an exploration into male friendships, investigating how the visual language of male intimacy is predominantly read as homoerotic; questioning whether male intimacy can be detached from homoeroticism". Ben opens up a little more about the reasoning behind this work: "as a queer individual, I've always been fascinated by "lad" culture. Growing up I always struggled to obtain and sustain close friendships with straight men as I didn't necessarily fit into the masculine norm; I could never fully comprehend why men weren't allowed to be intimate with one another without them being "gay" – a term deemed to be negative". Ben's photography carves out a precious representation of male friendships and seeks to challenge the norms which are engrained within our society. He continues, "whilst our society is widely more accepting, elements of traditional masculine ideals can still prohibit men in forming intimate interpersonal bonds with one another". In the process of creating his work, Ben tells us, "as a queer individual, I don't necessarily conform to social norms so my work in a way is a process of self-discovery of my identity, figuring out where my place is in the world". To expand and build on this, Ben draws from a lot of theories from ranging psychologists, sociologists, and gender critics, which he explains "forms the foundations of my work, such as Judith Butler's theory on Gender Performance". 
Ben has always lived along the South coast of England – growing up in Bournemouth, then graduating last summer from Falmouth University, studying BA Photography and now currently residing near Brighton. Looking to the near future, he tells us "aside from expanding my research into gender performance and developing some of my projects, I would love to create a body of work around the class system, particularly in the creative industry perhaps challenging the class divide in the creative sector. I feel this is particularly poignant at the moment given the rather divided world we live in and I hope working with people with different backgrounds the work can in some shape or form unite people". This is an incredibly pressing topic, one we will eagerly await to see how Ben addresses.