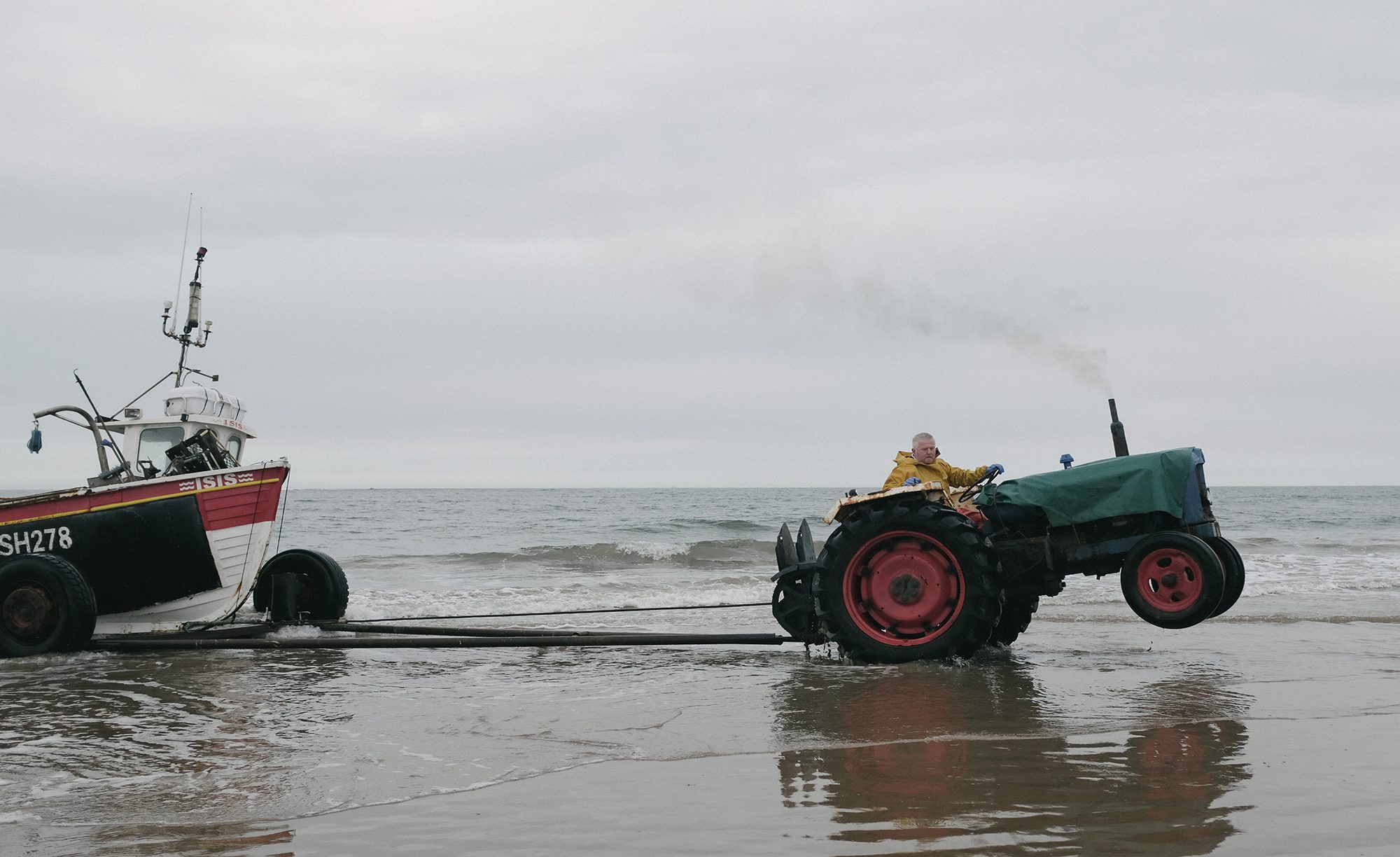 Fish and chips are Britain's greatest national treasure but, we rarely see or truly understand the journey, the graft, and the pride in getting it to our plates. In Conor Graves' graduate photography series 'Friday', he brilliantly draws our attention to the much-loved dish's backstory and places it on a much-earned pedestal. Conor's practice curiously captures "the documentary aspect of life and often revolves around focusing on the mundane and banal aspects which ordinarily go unnoticed", he discloses. 'Friday' is an endearing series, that turns the ordinary into a spectacle.
Coming from a "typical working-class British background", Conor tells us, he has a huge interest and intrigue into what the people of Britain associate with being British and, what unites us. This led him down a path of research to find an answer, by asking members of the public what they associated with Britain. Overall, this left him with mixed responses depending on people's regions, ethnicity, and class. Yet, there was an overwhelming majority of answers that focused on British cuisine. Conor tells us more, "Britain has a diverse attitude to food, ranging from traditional dishes such as shepherds pie and full breakfasts to chicken tikka masala. However, there is one meal that stands out and brings the people of Britain together, this being the great British delicacy of fish and chips".
'Friday' celebrates the dish that traditionally on Friday's takes center stage at dinner tables up and down the country. "Friday portrays the journey I took of the meal from start to finish, guiding you through my visual journey across the country documenting the process of the meal, meeting trawlerman, fishermen, potato farmers and chip shop owners, inviting you to witness the passion and pride which goes into making this great British dish", Conor explains.
Towards the latter years of secondary school, Conor began to find his feet with photography and realised this was the career for him. By studying at college for two years, he tells us this allowed him "to experiment with the medium and to figure out what type of practitioner I wanted to be", he continues, "I realised that I wanted to be a documentary photographer as when I wasn't in college I was out documenting the skateboarding scene in my local town Chesterfield". After college, he continued his studies on the BA photography course at Manchester Metropolitan university, where he is soon to graduate.
Thinking about future projects, Conor hopes to explore the process of marble making to fulfil his childhood dream of becoming a marble maker. He tells us more, "The idea behind this stems from my early childhood as when asked the question "what do you want to be when you grow up?" in primary school. The normal and common answer would be astronaut? firefighter? police officer? etc. Not me. I always wanted to be a 'marble maker' as I was so fascinated by how they were made". His honest fascination with looking at the day-to-day with an inquisitive eye is refreshing. We can't wait to see what his curious mind makes of the world next.