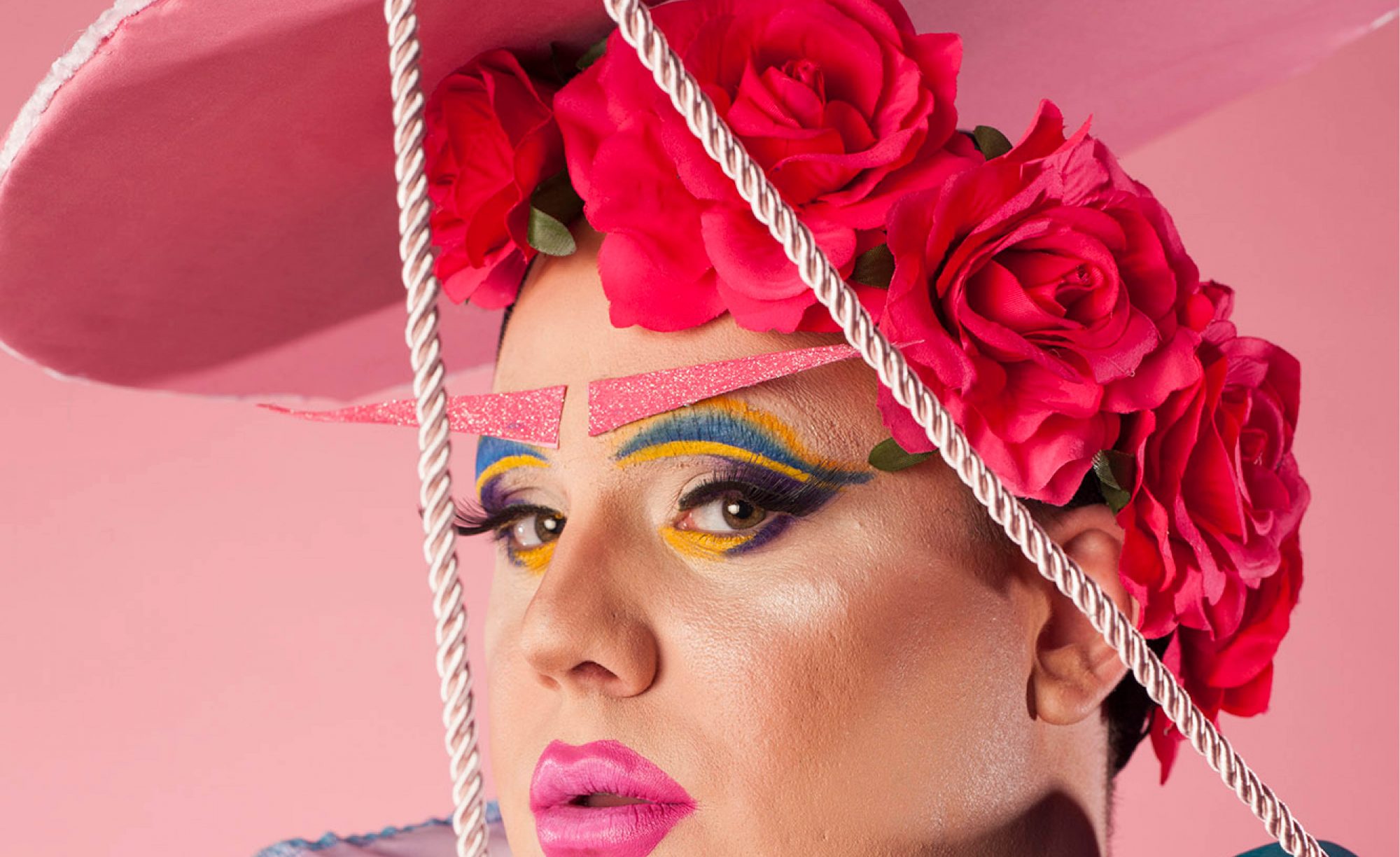 Shining a bright light on Birmingham's LGBTQ+ and drag community is Laura Chen, through her flamboyant photography series, "Killer Queens". It depicts an honest reflection of each artist's character and personality, which tells a strong individual and collective story of self-expression.
Since beginning the project in 2018, Laura has photographed 40 drag artists and plans to continue to develop the series. It celebrates, champions and gives a platform to the magnificent artistry which embodies drag. Laura seeks to discover and reveal their unique stories, as she tells us, "the talented individuals I've collaborated with are motivated to entertain and educate, not to make a caricature of the opposite sex. Drag offers them a platform for diversity, a chance to be themselves and discover who they are". Laura continues, "I feed my curiosity in my subject, in an attempt to get to know both the person behind the stage name and the persona that goes hand in hand with their performance attire".
Laura reveals to us her motivations for making the series, "I play with the same idea as my subjects; the disconnection between desire and reality — the person they feel like being that day, in that moment, and the person they are behind their mask. I study and observe this balance and its limits". Laura keeps close to her subjects, as she reveals the artists' tricks of the trade – giving us a better look at their bobby-dazzling make-up and wigs.
Individuality radiates throughout the series, for which Laura made sure to honour. She tells us she gave the artists complete freedom to pose and position themselves how they pleased, which she admits sometimes resulted in them "dancing or jumping around the studio". Laura adored the spontaneity this brought to the shoot, as she explains, "most of the time I don't know what the artists are going to wear beforehand, so it's always a surprise when they show up at the studio with a trolley full of big wigs and striking outfits. I think this is what keeps the project lively and fun; I never know what to expect and I'm always introduced to new styles and different types of drag with each shoot".
Laura is currently finishing her BA in photography at Birmingham City University. Looking to the future, Laura would love to someday publish a book about "Killer Queens" and we will excitingly wait till that day. Keenly, Laura wishes to keep on building the archive, as she considers the significance this series has in documenting and telling the countless stories of her subjects. As she tells us, "who knows; maybe the portraits will be of some sort of historical significance one day, showing what the scene used to look like at this point in time". Truly, we believe Laura is creating history and we can't wait to see where this takes her next.