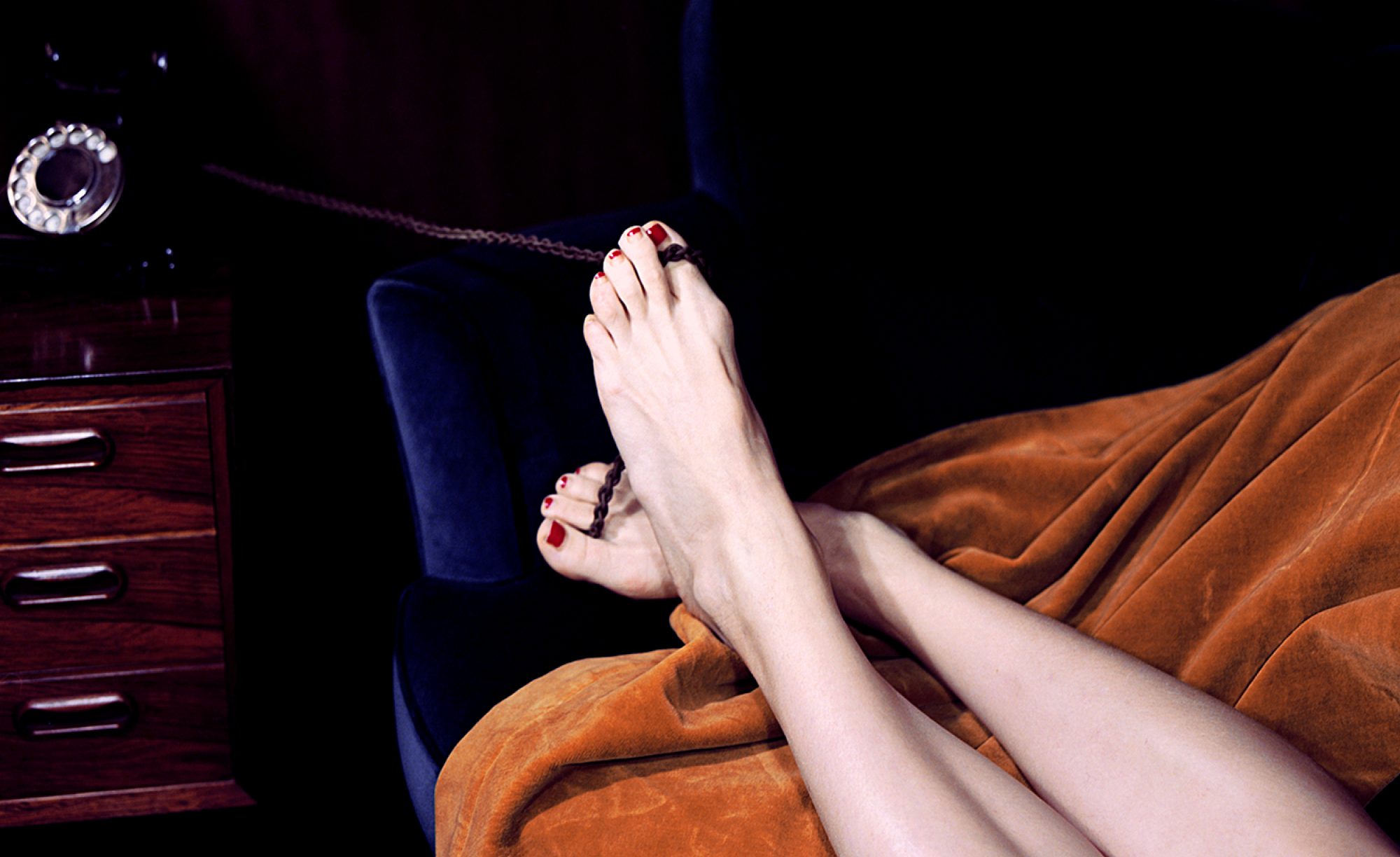 Samantha Johnston's enticing fictional scenes, laden with clues will leave you curious with a head full of questions. You"ll be longing to know the story and scrambling to piece it together – it's beautifully cinematic. She tells us about her photography series "Mise-en-scène", "Using the traditional medium of film, I create a collection of works that enter the realm of cinema and it's relationship with the still image". Samantha carves out a romantic life of plush velvet luxury yet, then throws in a bucket full of drama – you can't help but let your imagination wander as you try to unravel the story behind her images. 
For Samantha, she tells us that the process is significantly crucial to her working practice, "the mediating process of setting up a staged set or any shoot, from lighting right through to the object. To taking the shots and unloading the film. To hand colour printing and progressing them into further pieces or organising them into sequences". Not only focusing on how she creates but, Samantha simultaneously thinks about what influences her photography. "There is a lot of room for discussion and deeper research within photography. Theory from film, philosophy, and arts helped build my voice. It made me realise the questions I wanted to ask through my practice, and for me to try and find meaning in my own thought process", she tells us.
Last summer Samantha graduated from the MA photography course at the University of Westminster. However, photography wasn't her first passion. Growing up in Northern Ireland, it was here she studied a BA in painting at Belfast School of Art at Ulster University. Whilst exploring this discipline, she found an entirely new one – photography. "I began to experiment with chemicals associated with making prints in the darkroom. I started making chemigrams and photograms. These experiments led me to take my first images on analogue cameras and from there I found my second home, the photographic darkroom". After graduating from Belfast, she knew she wanted to go to London to study an MA in photography. Samantha spent the following year moving to London, preparing a portfolio and was accepted by the University of Westminster. Over those next two years, Samantha immersed herself in her studies, as she humbly tells us, "it was a remarkable journey, where I took so much away and I hope I may continue my journey as an artist. I was able to obtain my own studio during my masters (very small) but, it's still my own sacred place – where I can plan my shoots or switch on the red safelight and print my own images". Since graduating, Samantha has exhibited some of her works in Chiang Mai, Amsterdam, and London.
Looking to the future, Samantha plans to apply for residencies to continue developing her research into understanding the significant relationships we have with objects. There's an honesty, dedication, and will which beams from Samantha, and we can't wait to see where this takes her.