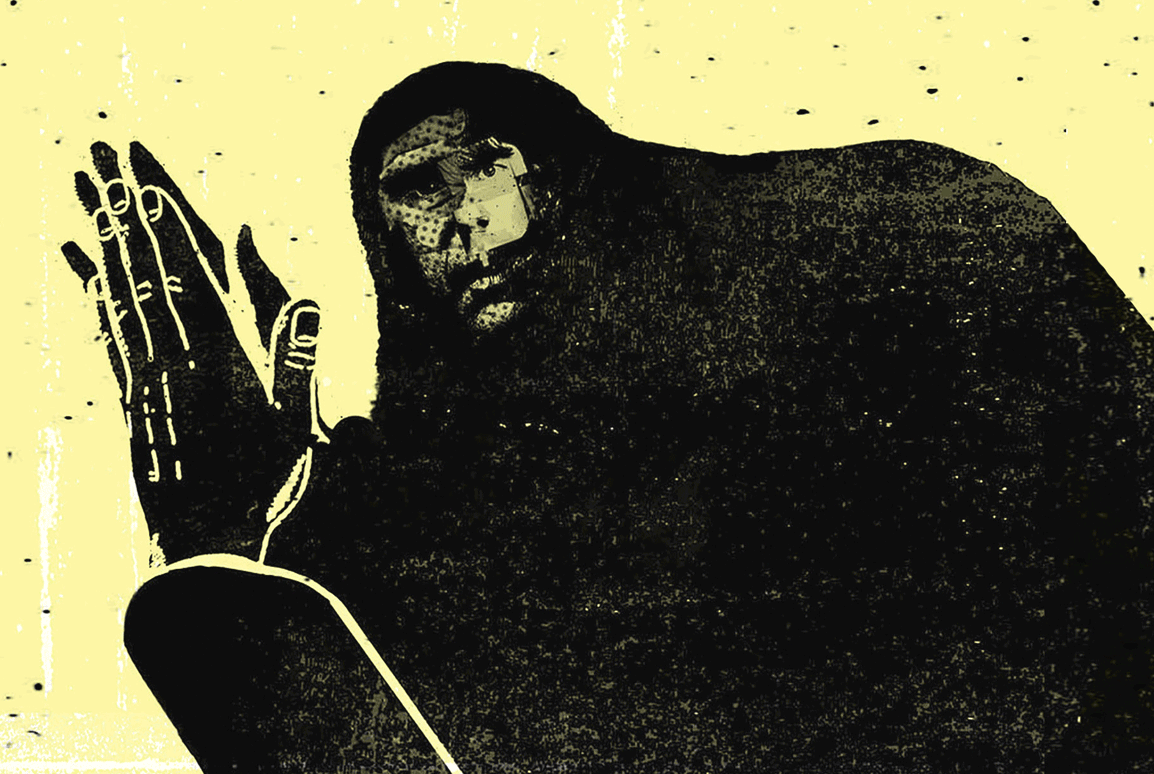 Beg, Borrow and Steal
Stefan Sagmeister shares his characteristically cavalier tips for starting out a career in the creative industries with Rosie Flanagan
Lou Reed once said, "If Stefan was a movie, he would get five stars." He wasn't wrong. Since announcing the opening of his studio Sagmeister Inc. with a crass joke (featuring his digitally enhanced member) in 1993, the serial provocateur has been artfully challenging the conventions of commercial design with work that is sometimes offensive, most often delightful, and always, somehow, ahead of the curve.
Over the past twenty years, Stefan has worked with the likes of Jay-Z, the Rolling Stones, the Guggenheim, The New York Times, and Lou Reed — and he's flashed more than the odd testicle and arse cheek in the process. His typographic aphorisms have been slung from gargantuan inflated monkeys, printed on illusory record cases, made into films and — somewhat grotesquely — carved into his own skin. With a seemingly endless list of appellations and A-list clients, it is Stefan's ability to hopscotch with humour from art to music, to advertising and back again that make him such an interesting figure in contemporary design. At Creativity World Forum in Aarhus we sat down to discuss how he got where he is today, and how, with a little patience and persistence, we could get there too.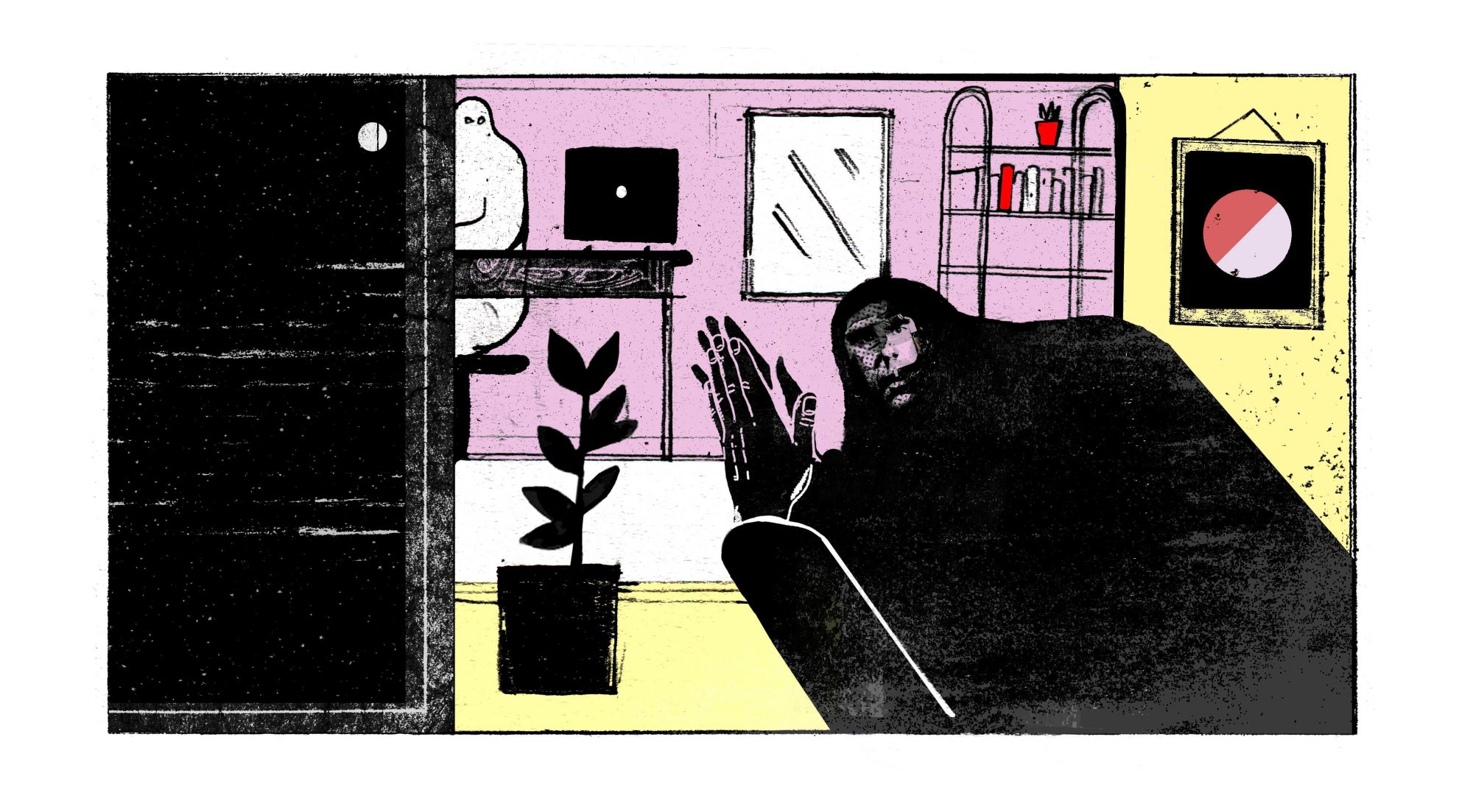 "No one cares that this one got an A+ in Typography Three, or that this one won the Best Student Award!"
Somewhat surprisingly, Stefan explains that progressive rock is what first piqued his interest in design; "I was in a band, it was just awful," he says laughingly, "but because of this experience, I thought that designing album covers would be absolutely a dream job, the most excellent thing to do with one's life." This adolescent interest sent him barrelling into the design world, and he spent his teenage years working for a small cultural magazine called Alphorn in Austria. Beyond this early long-haired period, his career followed a more traditional route: after graduating from university, Stefan would head up Leo Burnett's design team in Hong Kong, and later, Tibor Kalman's M&Co. in New York. When Kalman bored of M&Co. in '93, and decided to close the firm in order to focus full time on COLORS Magazine, Stefan got the nudge he needed and opened his own studio. Today, when he's not on sabbatical, you'll find him in the New York office of Sagmeister & Walsh, directing a range of projects, or, if you believe his website, eating a whole lot of avocados.
Stefan owes much of this exceptional design career to thoughtful persistence: a point that he returns to throughout conversation. He didn't get in to design school, he explains, at least, not at first. It took him two applications and a year of training at a private institute before the University of Applied Arts in Vienna would accept him. Despite this, design for Stefan was a non-negotiable future: "I think I was quite unusual at the time, because when I graduated from high school I knew that I wanted to be a graphic designer. Everybody else was kind of like, 'Oh, I'll study psychology for a bit, and then maybe I'll go into politics', or 'I'm just going to try some things out'. I wasn't like that. For me, it was, 'This is it'." After completing his undergraduate studies, Stefan applied for a Fulbright scholarship to study at the Pratt Institute in New York; he was first offered a chance to go to Chicago. He declined and applied again. He went to Pratt, where he received his master's in 1988.
"Students need to learn how to think themselves, and they should be taught the craft properly"
"I, myself, loved design school a lot, extended it for as long as I possibly could and probably would still be in art school if I could have found a way to make it happen," Stefan explains. Although to be clear, he hasn't quite managed to kick the habit, having taught recently at both the School of Visual Arts in New York and Universität der Kunst in Berlin. While quick to discuss the benefits of education, Stefan is not blind to its failings: like many, he is weary of the over-emphasis on conceptualisation and the division between creative disciplines. "I think that you don't learn the importance of form at school," Stefan says bluntly. "Most design school faculty, or, I would say, most powerful design school faculty is roughly my age, meaning that they grew up in the time of conceptualism and so will talk endlessly about the importance of the idea, and so neglect the importance of form. Schools seem to be of the persuasion that they should teach the students how to think, and that they should learn the craft themselves. I think it should be vice versa: the students need to learn how to think themselves, and they should be taught the craft properly." Fortunately, many of the essential lessons we learn at university don't come via the curriculum: "I think the biggest benefit is that if you go to a good art school, it will normally attract good fellow students, and to be in the vicinity of five or ten other people who really want to become good at this thing, is I think, really the most valuable thing. I definitely remember that being incredibly valuable to me, I could have never grown that fast by myself."
But how useful is higher education when the current climate makes internships at elite studios nearly impossible to obtain? Stefan, whilst pro-education, also notes that some of the great design minds — Tibor Kalman, and James Victore — never went to art school. For this reason, he recommends worrying less about your grades, and more about your strategy when applying for jobs: "I wouldn't look at it from my own point of view. No one cares that this one got an A+ in Typography Three, or that this one won the Best Student Award! I would look at it by asking, how can this help them? How can stuff that I know how to do help with the clients that they are working on?" This pragmatic advice he quickly follows with a note on persistence; "If I were a young designer, I would look at a handful of companies that fit with what I want to do, that I admire, and then I would try everything, absolutely everything, to get a job with them." It's a practice that certainly worked for him. Before graduating, Stefan spent six months calling the M&Co. office asking to be put through to his design hero, Tibor Kalman. One day he got a call back. Three years after that call, Kalman offered him a job.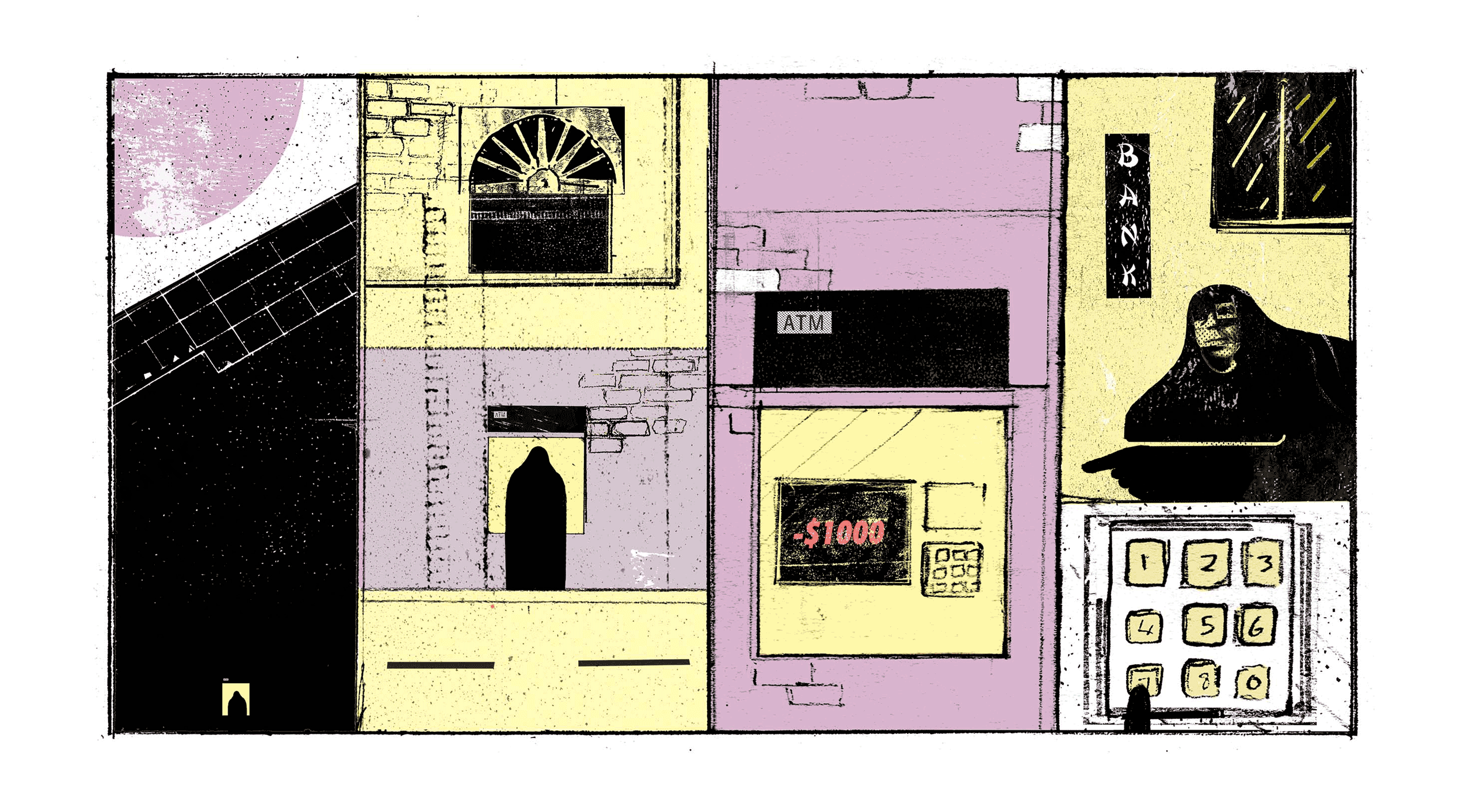 So, short of stalking, how does a prospective intern garner Stefan's attention? The studio is so popular that when we interviewed Jessica Walsh in 2014, Sagmeister & Walsh had a three-year waiting list for their internships, which were at that time, unpaid. "It had become too ridiculous!" Stefan exclaims, "We are not doing that anymore because we found that people who applied, who while waiting to hear back had finished school and then had jobs, that they would quit to become an intern at our studio, and that just made no sense to us at all!" Indeed, it is a terrible indictment of the industry that people will leave paying jobs for an internship at a big name studio. Aware of this, since we last spoke to them, Sagmeister & Walsh have developed a different approach: selecting their interns by skill-sets that match their projects, and, perhaps most significantly, by paying them. "Now we do it more spontaneously," Stefan tells me, "I think Jessie finds it more efficient if we already know what we are going to work on, so we can bring interns in specifically for a project. Because we have found, with no exception, that it is clearly best for us, and clearly best for the interns, if they can work on actual projects, then they completely become part of the studio, which is important. I mean, we don't need that much coffee or art supplies, and we don't have enough errands that need to be run to keep someone busy! And of course, that's not why they're there, and that's not why we want them to be there. So it works best for all of us this way."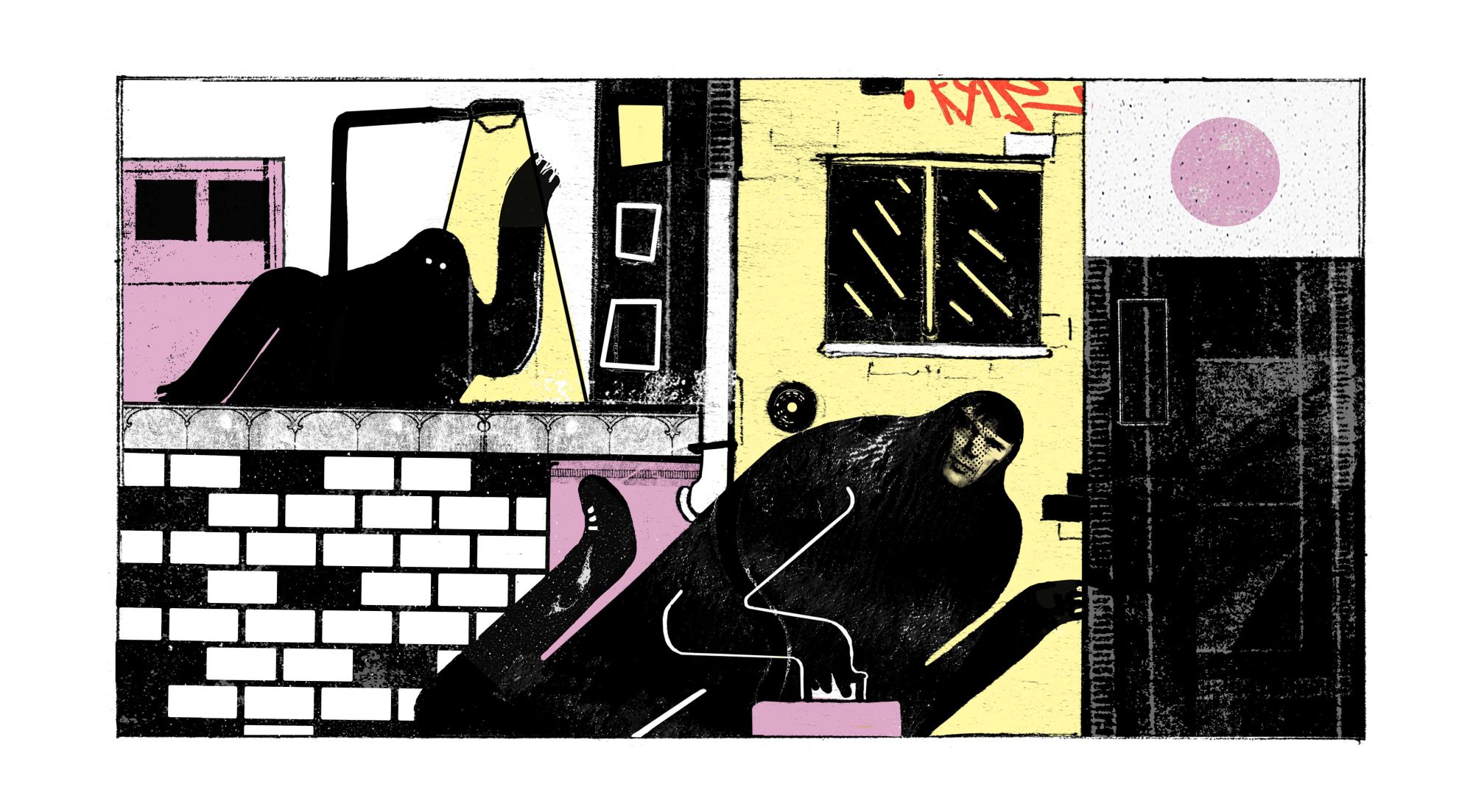 "You should really copy from other people, there is no need to reinvent everything"
These early career moments — be they internships or graduate positions — are significant for multiple reasons. They mark our movement into a world with harder edges: shaping us by showing us the kind of work we want to do, and the kind of work that we don't. Importantly, Stefan notes, internships are fertile ground for cultivating (and appropriating) business models: "Ultimately, I can only speak for myself and what worked for me, and what did work for me was opening my own studio, but I was very glad that I didn't do that right after leaving school, and that I did get some experience before. Because I think some of the things — how to write a business plan, how to negotiate a price with a client, how to select an insurance carrier — you should really copy from other people, there is no need to reinvent everything!" It seems that this was a strategy Stefan employed with vigour during his early years as a designer: "In my case, I very much — well, perhaps not so much anymore — but back then, I very much copied and took from the company that I worked for last." So, would he recommend young designers do the same? "Oh I would recommend that, absolutely," he says with a grin.
It seems that Stefan's advice for young creatives is every bit as subversive the work he is famous for. So, if we follow the maverick designer's lead, success is on the horizon, we just have to beg, borrow and steal to get there.

This feature was made in collaboration with THIS, a new annual event from the team behind CWF '17, combining a creative business conference with open air exhibitions. There's no better antidote to the post-lunch break conference lull than the Nordic outdoors, so head on over to Culture Works to learn more and be part of the inaugural event. The piece was written by the brilliant Rosie Flanagan who you can follow on Twitter here. The glorious scenes of Stefan begging, borrowing and stealing were created by Tomas Dogg, whose work can be found here, follow him on instagram here. Now go out there and take the systems, practices and methods that work for you and piece together a creative empire of your own.