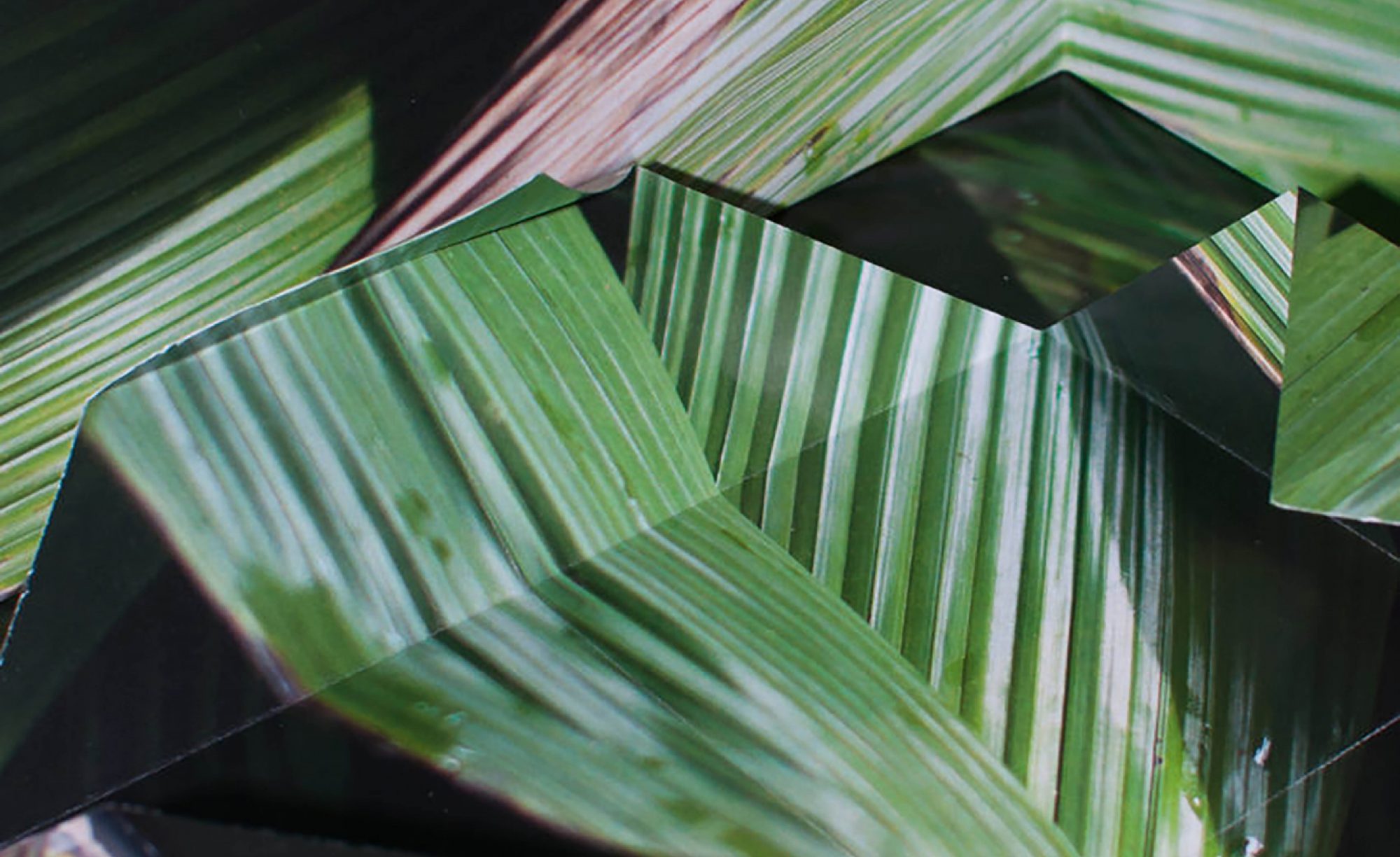 Maria Makridis subtly raises and poses various interesting, and relevant questions through her photography. Does our relationship with technology, fundamentally affect our relationship with nature? When does our digital and physical realities begin to merge? Is photography as a medium changing?
Nature and technology are two spaces which are often polarised yet, Maria explores them together, with intrigue and abstraction. Taking from her surroundings, Maria manipulates and generates new perceptions through her images. Maria tells us, "by addressing this ambiguity in my work, I hold up a mirror to the viewer and hopefully make them think more about the technological world we live in", she continues, "we spend so much time online (I'm definitely guilty of this) that we tend to forget our offline lives". However, Maria knows it's not all doom and gloom, as she reveals, "I am incredibly fascinated by the opportunities technology has created, such as with the advancement in science". It's true, we reap the benefits of technology but, Maria certainly addresses important issues. It's crucial we understand and act upon, the perhaps cons that technology has armed us with.
Maria continually looks to challenge the medium of photography and in turn, the viewer too. Her photography series, 'everything I see is true', honours this particular ideology. It visualises theories from philosopher Jean Baudrillard's 'Simulacrum', which explores the idea of imitation. Maria explains, "the representation of an object that takes on its own shape and barely has a resemblance to the material world any more. The idea of the simulacrum is that eventually, the world consists of reproductions and copies, rather than the original. This notion, in combination with the idea that technology replaces and reproduces nature, led me to make the series – a combination of photography and computer-generated imagery". Maria also challenges the physical viewing of a photograph, as she expresses, "generally, we are used to the photograph being a flat print on the wall. However, a photo can be shaped, bent, and tiered. I often manipulate my images, both physically and digitally, but this was the first time I transformed the photograph in such a sculptural way". Exploring the idea that a photograph can take the form as an object, Maria plans to consider using resin and potentially plaster to craft. 
This week, Maria will graduate from London College of Communication with an MA in Photography. Originally from Utrecht, in the Netherlands, Maria studied her BA at the University of the Arts Utrecht. In her third year, Maria undertook an internship with visual artist Felicity Hammond in London. Maria immediately took to the city, for its openness and therefore decided to pursue studying her MA there. Aside from studying, Maria has taken part in several exhibitions both in the Netherlands and London: Maria is part of the Made in Arts London 2019 collection. Fresh out of studying, Maria's curiosity for her surroundings has led her to create an intriguing body of work – she will be one to watch and we can't wait to see what comes next.