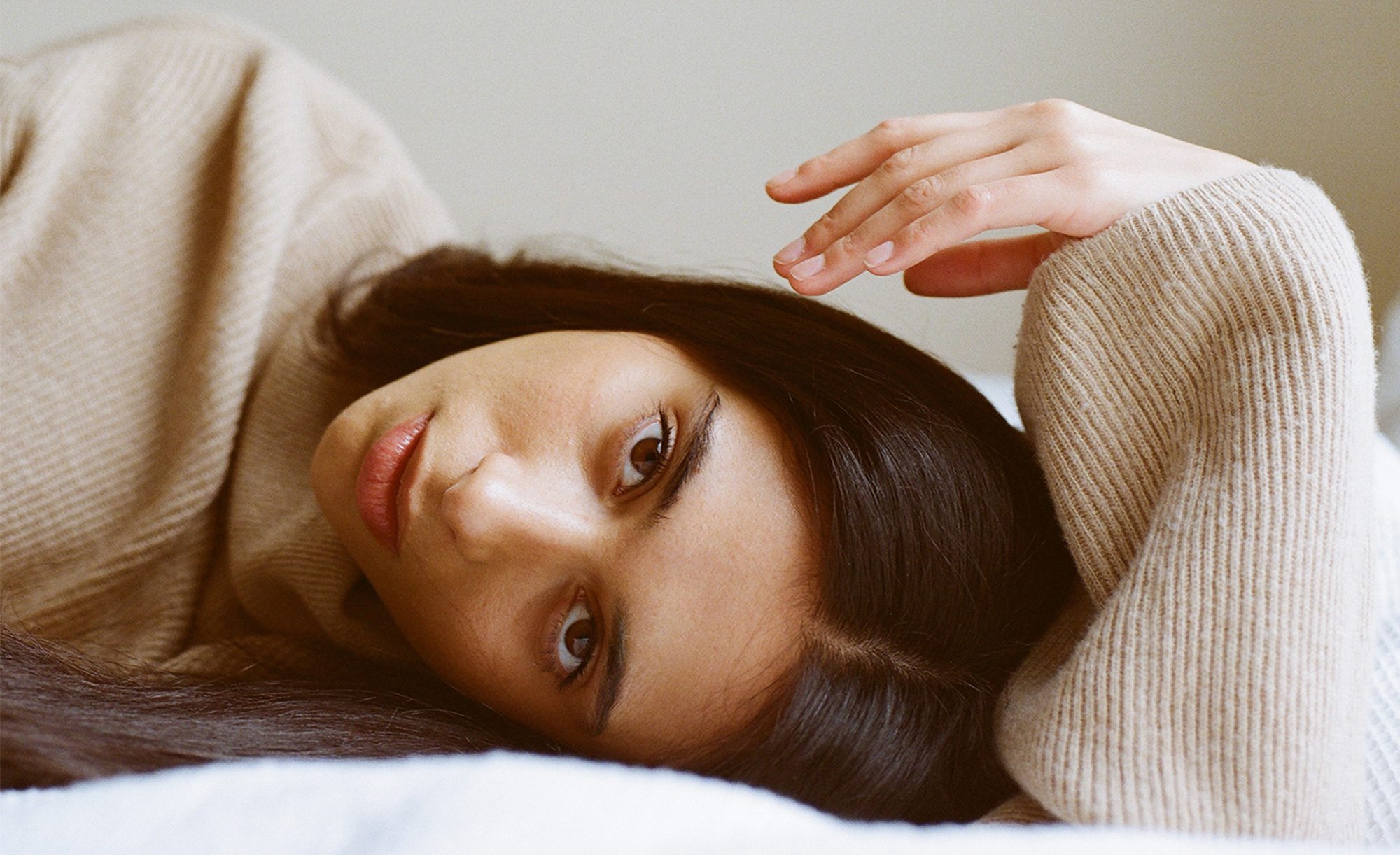 Growing up in a small town can be tough. As a teenager, Cal McIntyre was starting to feel pretty secluded in his hometown of Derry in Northern Ireland. Boredom was setting in fast before his aunt — a trained photographer — took him out in the countryside and set him up with his first camera. "After that, things started to make a little more sense to me" he explains, "I began viewing the world as if I was trying to capture a beautiful photograph and with that came more understanding of myself". From feeling like an outsider, Cal's discovery of the camera as a creative output and means of self expression and self exploration set him on a path that he continues to tread to this day.
Graduating this summer from Manchester Fashion Institute, Cal's photography has evolved into a stunningly emotive and tender practice, centred around arresting and intimate portraiture. Arriving here was a process however, with and everything really coming together in the past year. "Before that, I was experimenting a lot and things didn't really look consistent within my work, which frustrated me a lot" Cal admits. Those frustrations subsided when Cal realised that it was faces and the emotions conveyed in them that were the true focus of his practice. When a classmate pointed out the "softness" of his portraiture, it became apparent that his style was already established, he just hadn't realised it yet.
"I've always believed in the power of being in tune with your emotions and trying to understand them" Cal muses, "even though it's extremely difficult to face up to them or figure them out, there's still real power in listening to your emotions and letting them guide you through life". When he photographs someone, Cal lets their emotions emerge "frame by frame". That too is a process, as a level of trust has to be created before his subjects can let go. "After some time, they relax and I get to glimpse into what they're feeling through their eyes". It's an extremely personal interaction each time and an intense experience, but one that remains one of Cal's favourite parts of the craft. Shooting primarily on a 120mm Mamiya, he rarely wastes an exposure and that slower, more thoughtful approach no doubt plays a big part in the atmosphere he is able to create for his subjects.
Outside of his personal practice, Cal stays very busy, working as the editor of online fashion retailer The Idle Man during the week and on his publication Raw Forms with co-founder Samuel Lindblad at the weekends. Raw Forms was born out of frustration with other publications heavily editing the duo's work "to the point that by the time it was published, it didn't feel like our words anymore". Their platform allows contributors the freedom to truly express themselves and focuses on the idea of public and personal spaces. For Cal, it's in that personal space — as he explores through his photography — that the magic really happens. With a second issue in the pipeline and plenty of personal projects on the horizon, we're excited to see what's next for the Derry boy done good.