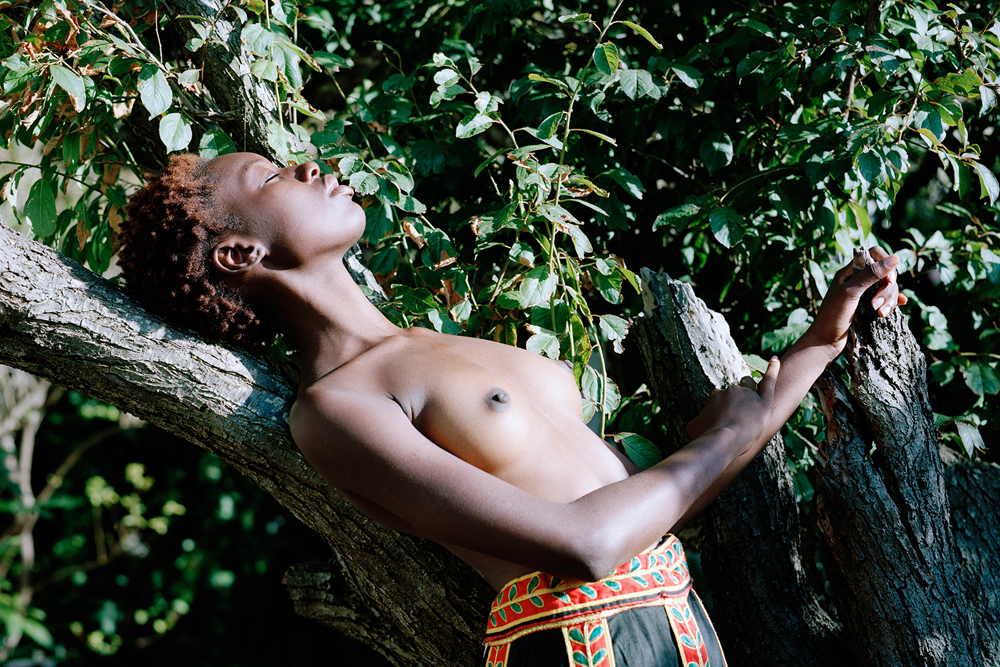 In Heroine, Chloe Massey recreates historic scenes of powerful, legendary women to retell their stories and trace the development of medieval equality movements. Queens, empresses, leaders and warrior mothers—whose stories can be found on Chloe's website—are depicted in consistently bold settings, each speaking to the weight of their accomplishments and lives' work.
This candid, striking series emphatically realises Chloe's desire to "make beautiful, honest work that offers an innovative way of creating a narrative through a hybrid style of fashion and portraiture". As models' garments reference each monarch's era, this is juxtaposed with the modern photographic medium, consequently creating a timelessness befitting of the egalitarianism explored in each individual image.
As a collection, however, the series also does justice to the tortuous, unjust lives of the women it brings to the fore, providing them with the celebratory platform they have long deserved given its bright, commemorative portraiture. For example, in her images of Empress Menen, a 20th Century Ethiopian mother figure, Chloe draws on Gentileschi and Botticelli's use of light and symbolism to focus on the symbol of the bird, which "symbolises qualities of fertility, purification and protection".
Shot entirely on film, the slow, methodical process afforded by the medium facilitates the sort of ambitious, confident approach required when depicting women of such gravity. Consequently, with each rich, tonal portrait tapping into the strength and inspiration offered by the subjects' stories, Chloe expertly captures the elegance and empowerment that are so essential to successfully portraying each of these impressive women.