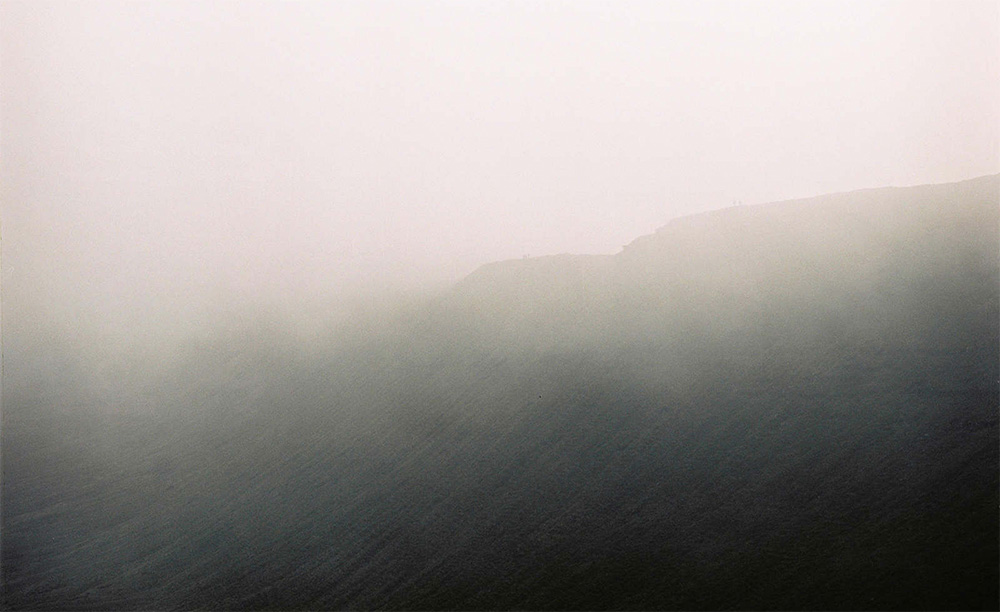 Back in September 2014, while in the USA, Dan Lansley secured a place at Leeds College of Art through clearing. It's the kind of high-stakes scenario the Ipswich-born photographer seems to gravitate towards. "I'm always pursuing opportunities and was consistently being overambitious, taking on way too many projects and ideas all at once" he admits. "I wouldn't have had it any other way though, I like being busy and feeling up against it, it's just the only way to work for me".
Determined and proactive, Dan began to operate independently of the photography course, finding a local network of peers, practitioners and mentors, building a particularly strong relationship with our friends at Village. The support, guidance and criticism found in this creative community, he saw as essential for "real development" within his practice. Along with ensuring he wasn't blinkered by an over-reliance on the "academic bubble", this network building planted the seeds for a number of self-initiated and collaborative projects. "If I had studied in London, I think the local scene would have been too inaccessible to do all this chasing and meeting people" Dan explains. "Leeds was large enough to attract great practitioners, but small enough to straightforwardly meet and start a dialogue with people".
Primarily drawing inspiration from photographic publications and printed matter, Dan's work is varied in style, but ultimately treads the line between documentary and editorial. The dialogue between these influences is clear in his practice, although narrative is the most important constant. "I love working in the street and documentary fields. There's a thrill and realness to using the world as your subject, as opposed to the sterility of a set". With so much to draw from, Dan's strategy is to undertake a variety of projects, soaking up advice from mentors along the way. It's always nice to see a young photographer who isn't pursuing style over substance, with Dan instead urging students to "be open minded, be prolific and your genre will find you".
During his studies, another pair of valuable contacts were John Holt and Joseph Prince from LAW, for whom he went on to intern. As with Oliver Radford, it was an experience he values greatly, citing it as the foundation for his entry into the professional sphere. "It was great to see that they back their intern talent and are prepared to train, develop and support them in their careers after the internship has concluded".
As his time at LCA drew to an end, Dan spearheaded the collaborative project 'Fresh Aire', alongside Josiah Craven, a graduate exhibition held at Village, whose objective was to "lift up and celebrate the work from graduates from or practicing in Yorkshire". This project was a response and challenge to the commonplace, traditional and "often problematic" university degree show. A roaring success, with talk of touring already in place, Dan considers the show "the last and most enjoyable thing I achieved whilst at uni".
With an upcoming marriage, a trip to Tennessee to make work and exciting plans for 'Fresh Aire', Dan's journey is set to be one to watch. He's testament to what can be achieved if you're relentlessly inquisitive, brave enough to put yourself out there and not afraid to fail from time to time.