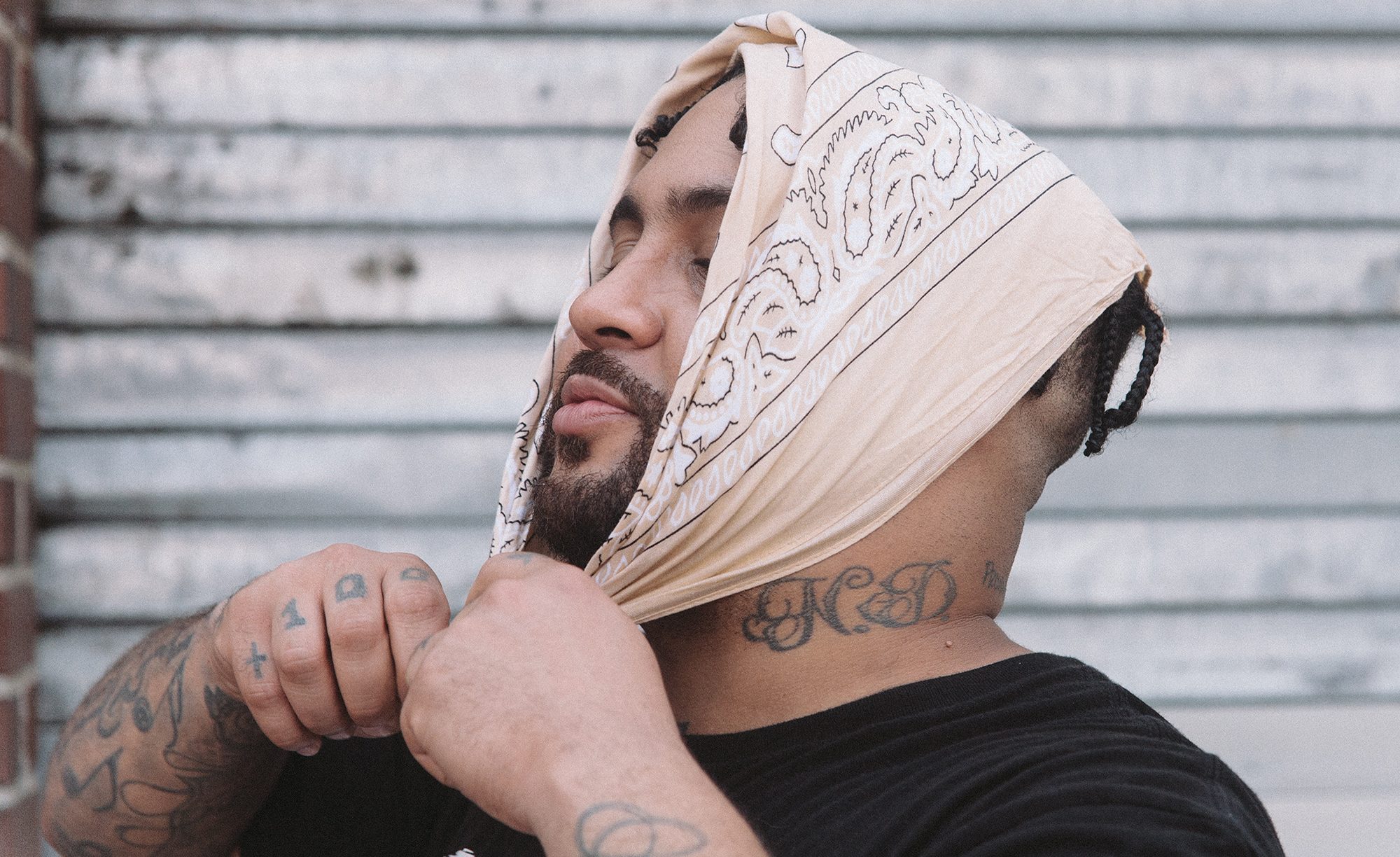 It takes a village to raise a child, so the proverb goes. In Donavon Smallwood's case, that village was the Franklin Plaza Apartments in East Harlem NYC. Known by everyone in the neighbourhood simply as 'Franklin', Donavon's family has rented there for over 35 years and as such, consider neighbours to be an extension of the family unit. Back in 2013, the Hunter College documentary student decided to start photographing family and neighbours, but it wasn't until the start of this year that he began to roll this into a focussed project.
His decision to do so has resulted in an ongoing piece of work that has already manifested as an intimate and powerful study of the people who have been a part of Donavon's life since he moved to the area at the age of four. Beyond that, it's a record and story of the kind of community that cities are increasingly fragmenting, the human collateral damage of wave after wave of gentrification. "It's not your typical NYC where everyone has tunnel vision" Donavon explains "we have a strong sense of connection even though we aren't related for the most part". It's a bond that hasn't shown any sign of diluting over time and through the project, Donavon is able to contrast the enduring constants with cosmetic differences, as Franklin ages and evolves without ever losing its identity.
Picking up a camera for the first time at a young age, Donavon recalls becoming 'addicted' to photography at 17 and convinced within a few months of that obsession that this was something that he wanted to do professionally. The documentary pathway at Hunter primarily focussed on film and audio, but Donavon consistently and effectively translated what he was learning to his photography. His narrative sensibilities were influenced in no small part by the literature course he also took alongside documentary, it was a combination that he describes as "incredibly impactful on me and the content I want to create".
Graduating last summer, Donavon is settling in to the professional sphere and continuing to refine and expand his skills. Interning with Mossless has been a recent personal highlight, citing the "immense value" of learning about the process and making of photo books. With a blossoming fashion portfolio, plans for a short film and more documentary projects on the horizon, this is an exciting young practitioner whose future looks very bright indeed. Donavon's goal is for his work "to be interchangeable, with the same feeling no matter what the subject matter is" and with the sincerity and clarity that he already achieves, it's an ambition that will be realised soon enough.