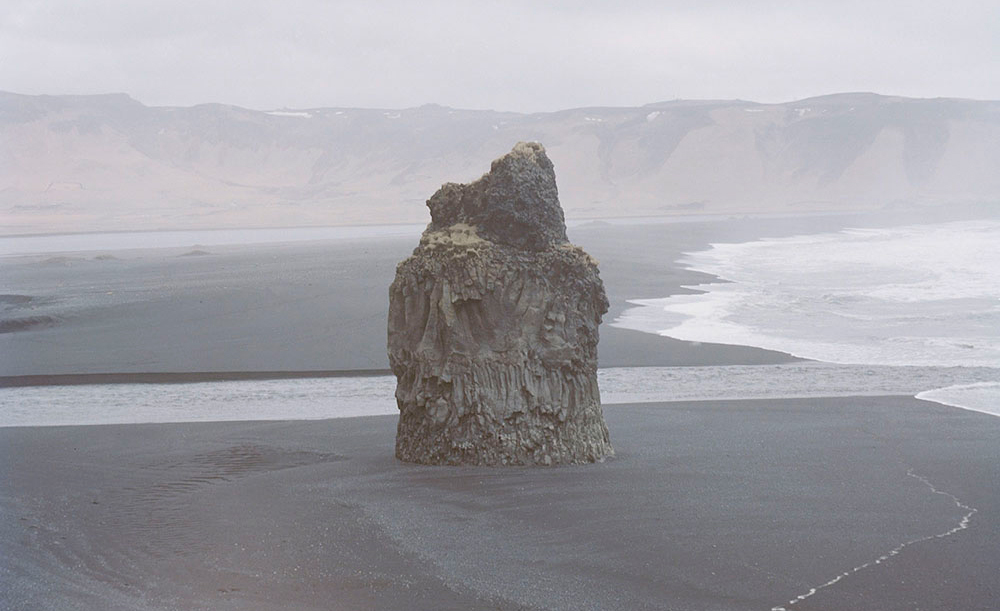 To learn, encouragement is crucial, and in pushing Elena to photograph what she was passionate about, the tutors at Arts University Bournemouth instilled a drive and responsibility that has rendered shatteringly raw results.
Elena's undergraduate experiences taught her that photography is a medium through which stories can be told, especially when exposing tales often unheard. Environmental portraiture is such a field. All too often we disregard themes like climate change, but Elena's work captures and distills the sheer magnitude and delicacy of our surroundings, with skill and grace alike.
The series below, entitled 'Iceland', is a prime example of the type of landscape documentary that is so fundamental to raising awareness about environmental degradation. However, Elena's gifted eye allows her not to be just a social commentator, but an artist too.
Elena's impeccable consideration for light and colour is pervasive throughout the whole series, producing a sense of calm alike to the scene itself. She tells us of her environmental frustrations, how "a lot of people forget we aren't apart from nature, but a part of it" and the lack of care about the Earth's preservation. Nevertheless, Elena preserves these natural resources aesthetically, and by conveying the sense of awe and wonder imbued in such landscapes, inspires many an eco-centric mindset. The images will also be on show at the Candid Arts Trust in May and the Truman Brewery in June, both in London. Beforehand, however, I urge you to get lost in the beautiful desolation below.