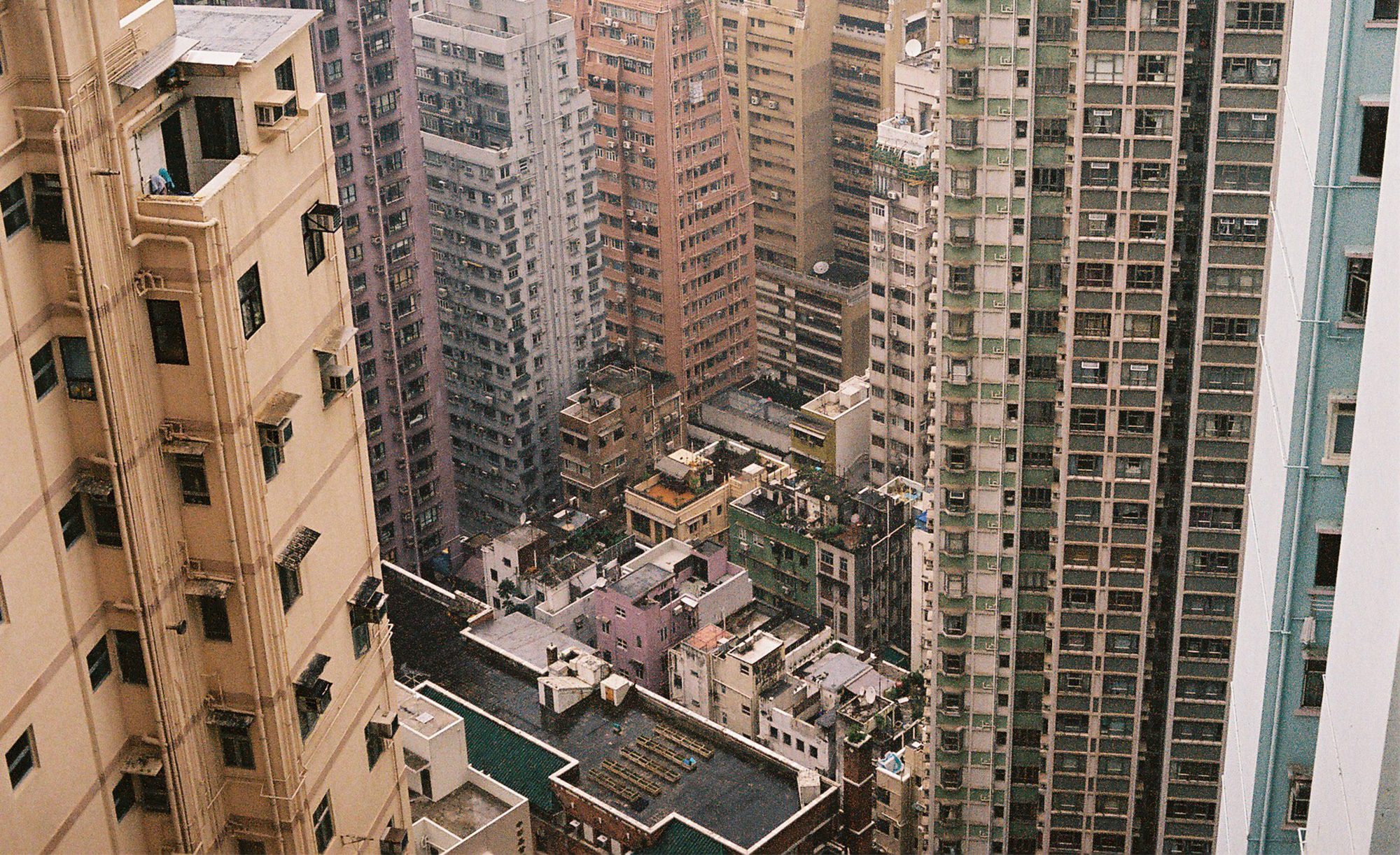 Studying media and communication at Macquarie University gave Elke Numeyer-Windshuttle the opportunity to compare and contrast a number of different creative outputs. It was always clear that she'd gravitate towards a visual medium and for now at least, photography is her craft.
Shooting personal work exclusively in film, Elke's documentary approach delves deep into the subject at hand and it's her take on Hong Kong that caught our eye. After travelling to Japan, she started to research other major Asian cities, becoming particularly intrigued by the residential estates that house Hong Kong's soaring population. The resulting body of work looks beyond assumptions of the autonomous territory, examining the culture clashes and crossovers that occur where East meets West in an idiosyncratic and grand manner.
"I'd received advice that I wasn't going to find a lot of Chinese culture, so I arrived expecting a very eclectic and international scene" Elke reveals. What she discovered was areas that wildly varied in their architecture, culture and inhabitants. "While Hong Kong island felt like a confusing theme park of Western billboards, art, food chains and English street signs, I felt very foreign and anonymous in Mong Kok and the inland housing estates". With curiosity the start point of the project, what followed Elke describes as "the red tape" as the narrative revealed itself through thorough investigation, stressing that "losing control over the direction of your content can be the most rewarding part of the experience".
There has to be a rigour when taking on a project as ambitious as this and Elke has different approaches to photographing individuals and the landscape that they're situated in. "I'm always very curious about the identity of a subject and what their actions, body language or style say about the person or people they are" she explains. "I'll often be drawn to one particular aspect of someone and crop out the rest because that expression or movement communicated a lot to me". When it comes to documenting the environment in particular, Elke acknowledges the challenges of processing everything when out in the field, acknowledging that her tactic becomes one of putting pieces together to create a perspective. "I continually learn more about places I've visited through re-approaching my work". Indeed any project seeking to document people or place is very hard to create without bias in the image capture and subsequent selection and edit. For Elke, that's where a documentary approach comes into it's own, ensuring that there's an "extended personal experience with the subject, lasting long enough to enable a more engaged and authentic representation".
With aspirations to work for publications, collectives or humanitarian organisations where her photographic investigations can help to educate and provide deeper insight, Elke's passport and camera seem destined to accrue similar wear and tear. We'll be vicariously going on those journeys and invite you to do the same.