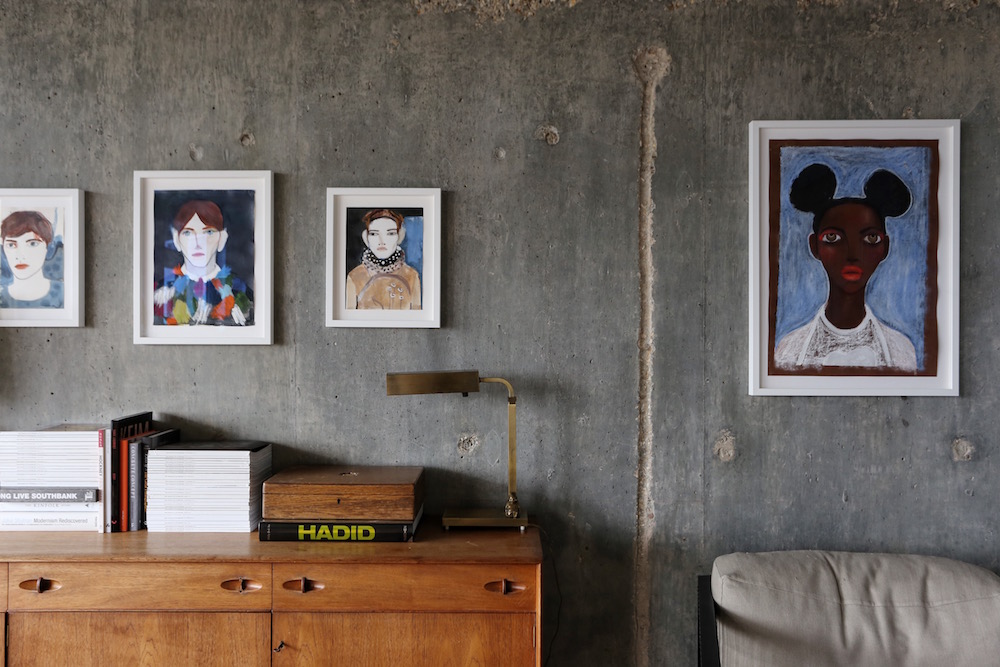 Spanning architecture, interiors and portraiture, Elyse Kennedy's photography captures pristine, minimalist environments that "offer a new way of interaction…[due to] the sense of space and openness". These domains are more popular than ever, and Elyse turns her lens on them in style, questioning how we inhabit them and the role that materials and angles play in this.
Utilising the blank space offered by vast concrete facades and the geometry of the windows, balconies and edges that overlay the buildings at hand, Elyse's documentary work ventures into the conceptual, exploring the lifestyle that arises from these minimalist spaces. "Everything has its place, everything has been positioned…objects take on more importance as there tends to be fewer of them, so the impact something has in a room is more obvious", she theorises.
Outside of her studies at the University of Roehampton, Elyse works commissions, many of which further investigate our relationships with architecture and interiors. The juxtaposition between these perfected, curated living spaces and their imperfect, human inhabitants is the chief focus of Elyse's portfolio. Faithfully documenting that relationship makes for a challenge when trying to ensure that her subjects behave as typically as possible during shoots.
Another challenge, unsurprisingly, is sorting the serious collaborators from the opportunists. "It's hard trying to work in an industry where people expect you to do your job for free. It's hard work, a lot of skill is involved and equipment is expensive. Obviously I enjoy it but it's quite insulting to think that what I do isn't worth anything, especially when it's of benefit to someone else".
Moving forward, she hopes to combine the conceptual and architectural elements of her practice, a route taken in a bid to distinguish herself in a world where photography is more accessible than ever. In this regard, we've no doubt that Elyse's skill and considered, worldly approach will stand her in good stead.