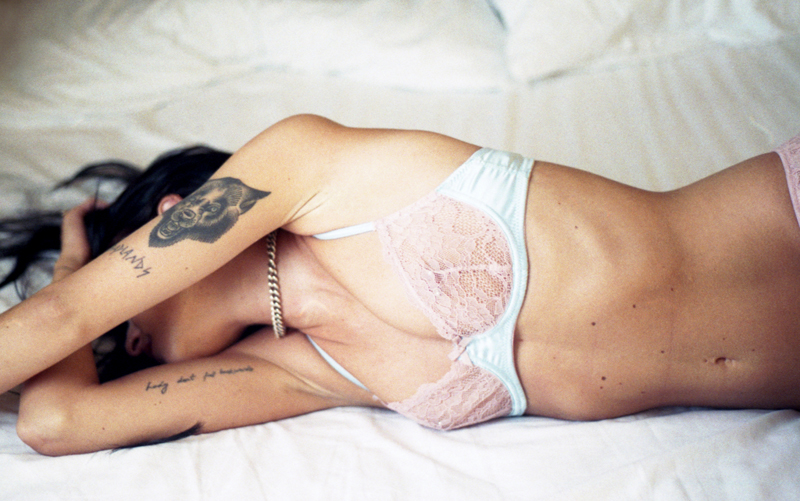 The great American road trip remains something romanticised by generation after generation, each keen to discover and recreate that beat  feeling that Kerouac, Ginsberg and Burroughs defined. For an aspiring photographer, that sort of trip can also act as a rights of passage. A chance, if you will, to create a substantial body of work reflecting a personal engagement with the realities of the Americana we have grown up with.
This week's talent, London-based Emily Scarlett Romain is one such artist who captures the essence of youthful adventure and independence perfectly. Graduating from Nottingham Trent University in 2011 she has been working on personal projects, commissions, and, of course, interning. In 2013 she twice interned for Ryan McGinley in New York.
Working as a casting assistant during her second spell with McGinley, Emily travelled around America casting people who fit his aesthetic for both personal and commissioned work. Working at such close quarters with the chief contemporary exponent of the On The Road ethos clearly played perfectly into Emily's own artistic ideals. Her analogue images are engagingly personal, yet capture that often unobtainable magic of feral adventure.
An avid traveller, Emily's muses are the trio from Badlands 777, with whom she has marauded the US like a pack of she-wolves, to wonderful photographic effect. We have picked out a handful of images from her diary, offering a brief insight into her world, but we urge you to follow the link and delve a little deeper. Just be careful that you don't get lost in there, it really is quite easy to find yourself whisked away.