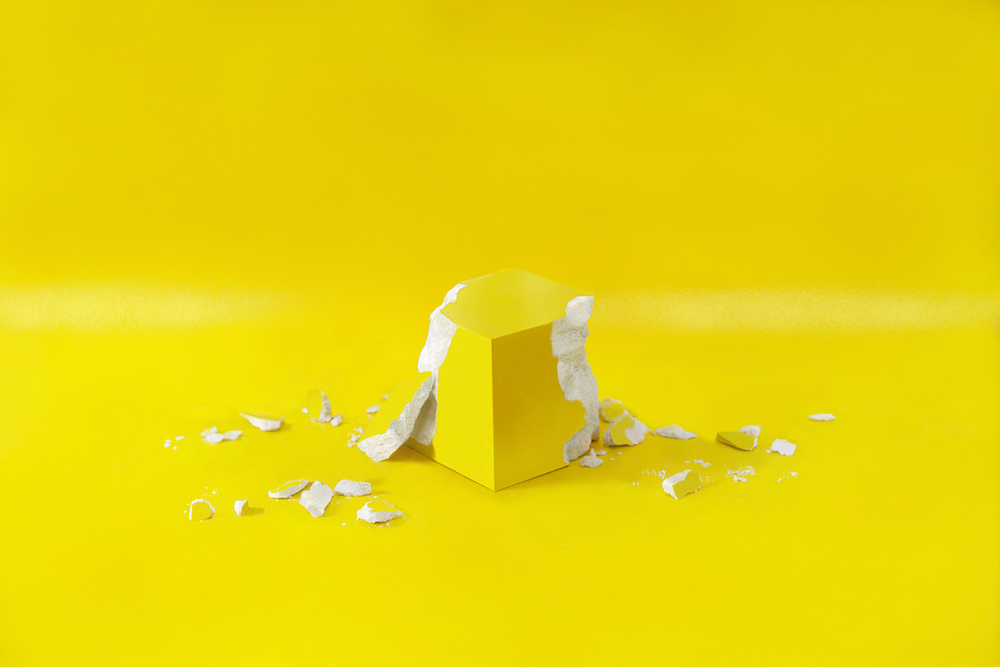 Spanning across graphic design, set design, interactive direction and photography, the experimental duo Eurodance, made up of Tom Singier and Jean Le Blanc, are standard bearers of a multidisciplinary method to creative work. This extends to creating typefaces and visual props by hand, so that each individual design project is approached with a tailor-made solution. Across their multifarious projects, however, a pattern emerges: "our style would be a kind of a  minimal design … often we play with space perception and a contrast between order and chaos".
As a duo, their working process reflects that of many other, solo artists: after basking in the creativity of Berlin, "a city that boils full of independent galleries and workspaces for young artists", Tom and Jean set about building, assembling and playing with their sets in order to create their final pictures. As part of this process, "graphic design [is] something living and challenging", a sentiment reflected colourful, playful works such as EMOTIONAL.
While keen to distinguish themselves from other studios, they nevertheless cite Studio Akatre and Bureau Mirko Borsche as strong influencers. What's ultimately clear is that a constant remixing of influences, intuitions and inspiration results in some extraordinary, boundary-pushing work, evidencing not only Tom and Jean's skill but also their versatility; with exciting (secret) projects on the horizon, the future looks bright for Eurodance.