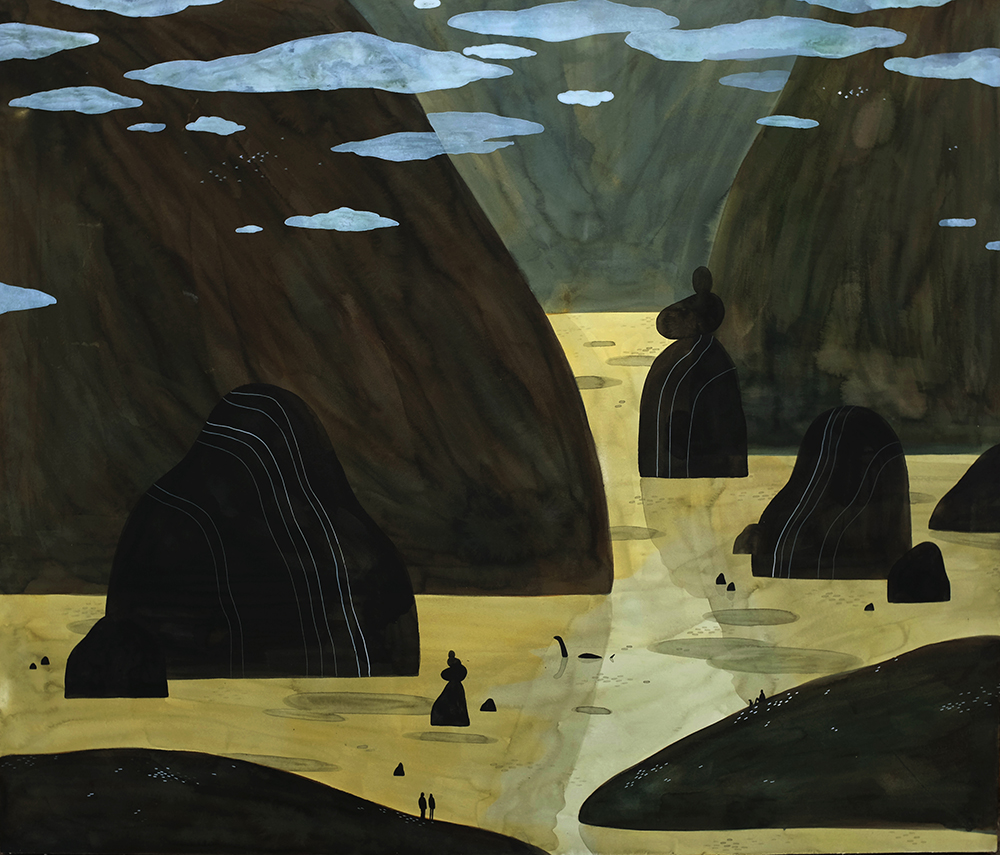 One of the advantages of our weekly Talent posts is that we are able to feature all sorts of different artists, keen to avoid focussing on only one area. More often than not, however, we come across precocious talents whose skills spill over into multiple disciplines, as is the case today.
Maggie Chiang is first and foremost an illustrator, yet her tranquil paintings perhaps suggest a much more overtly artistic style than many. As an Illustration Design student of Pasadena's Art Center College of Design, she has been motivated by her environment to create day in day out – a process which has helped no end in defining her illustrative voice.
By documenting intriguing experiments over on her blog, Maggie records ideas from their very inception to the finished product and this conscientious development ensures the serene, calming creations below evoke in the viewer a sense of longing, with each artwork impressing upon them an strong atmosphere of reflection.
The shapes and silhouettes of her subjects, many of which were discovered as a result of her keen instinct for travel, are often illustrated quaintly with watercolour and paper collage. These materials add layers of texture, some more explicit than others, that serve to diffuse a sense of novelty into each composition.
Having had some experience of the art world with internships at Poketo and Blind, we will be keeping a close eye on how Maggie approaches this professional sphere of art and illustration, and have no doubt that her style will continue to evolve as a result.