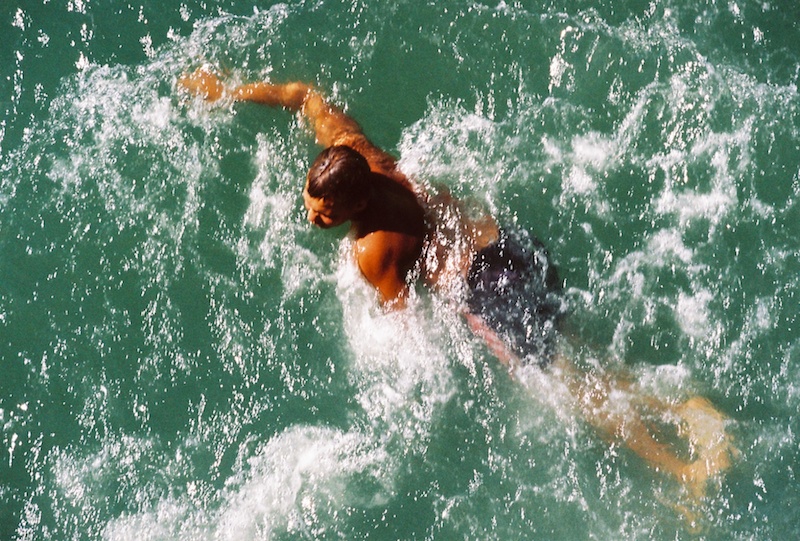 As we are often drawn into the ongoing debate about the contrasting virtues of print and digital, it is always nice to see someone going against the grain and forcing us to re-assess. That is precisely what Glasgow School of Art's Hannan Jones has done with her current online exhibition Beyond Bridges.
A photographic series with foreword by Australian writer S.J Finch, Beyond Bridges taps directly in to the fever and ritual from the Peel region of Western Australia over the recent southern hemisphere's summer.
Hannan intends the photographs and foreword to both play key roles in the viewer's translation of the series' narrative. We're certainly struck by the nostalgia for the hot, long summer days, but are also encouraged to engage with the experience of fearless joy that comes with taking risks.
By presenting this as an online exhibition, Hannan is in a sense, reclaiming the internet as a legitimate location for art. By allowing unlimited levels of  accessibility, within the finite time-scale of an exhibition, the project demands consideration and engagement. For Hannan,  it was important for the to body of work to exist in more than one place at a time. As such, she can enjoy the varied perspectives of those back home in Australia and in her less lavish climate of the UK.