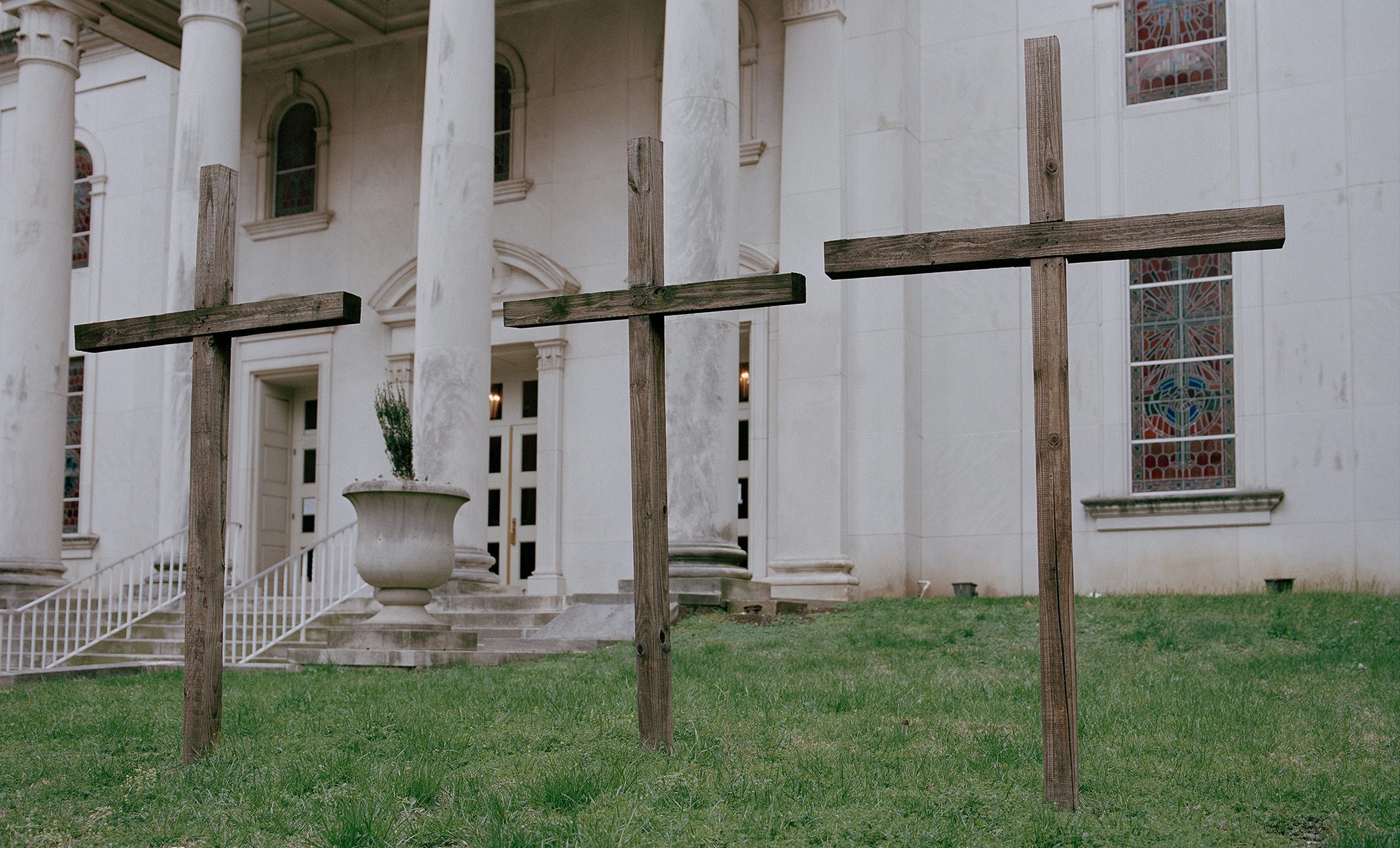 Focusing on a somewhat potent subject matter and encouraged by tutors who "go way beyond", Harry Flook used his personal background and history with religion, to create a poignant project that explores ideas of finding community after religion.
Photography was not always in the foreground for Harry, who was all set to study graphics at the University of West England, but a last-minute change of heart saw him enrol instead on the photography course. "My whole understanding of, and approach to photography changed. I can't speak for what my work would have been like had I gone somewhere else" he reflects, "the course at UWE gave me the space to become critically aware of what I was doing with my projects".
'Beyond What is Written', is a project developed from an earlier body of work in which Harry explored his own experience of leaving the religious faith he grew up with. The series of composed, contemplative images, concentrates on the lesser known non-religious communities found within the 'Bible Belt' of America, also looking at the wider notion of religion being embedded within the American ideal.
Before heading to shoot in Tennessee, Harry undertook a wide breadth of research and reading on the subject, both academic literature and anecdotal experiences. "It's a difficult topic and I didn't want to weigh in without feeling pretty comfortable with the ideas and issues I was exploring" he explains.
In an area of America where the church plays a huge role in the community, it can often be difficult for people to reconcile the loss they experience when choosing to leave the network they have been brought up within, particularly given the vehemence with which they're often ostracised. With help from the organisation Recovering from Religion, Harry gained access and documented various Sunday assemblies. These non-religious churches have built their own community utilising parts of the church model, but without the religion. "I wanted to explore that idea of community after faith" he tells us, "the idea of a support network is exactly what my project is about, finding the value in religion and exporting it into a secular environment".
With such an enthralling and thorough project under his belt, it is clear that Harry's approach to his practice and compositional eye will stand him in good stead for future endeavours. Currently online editor at Loupe, Harry is on the look out for potential collaborators for personal projects. "I really see the benefit in working with others and would like to collaborate on a project long-term". So, anyone who is interested, be sure to drop Harry a line.