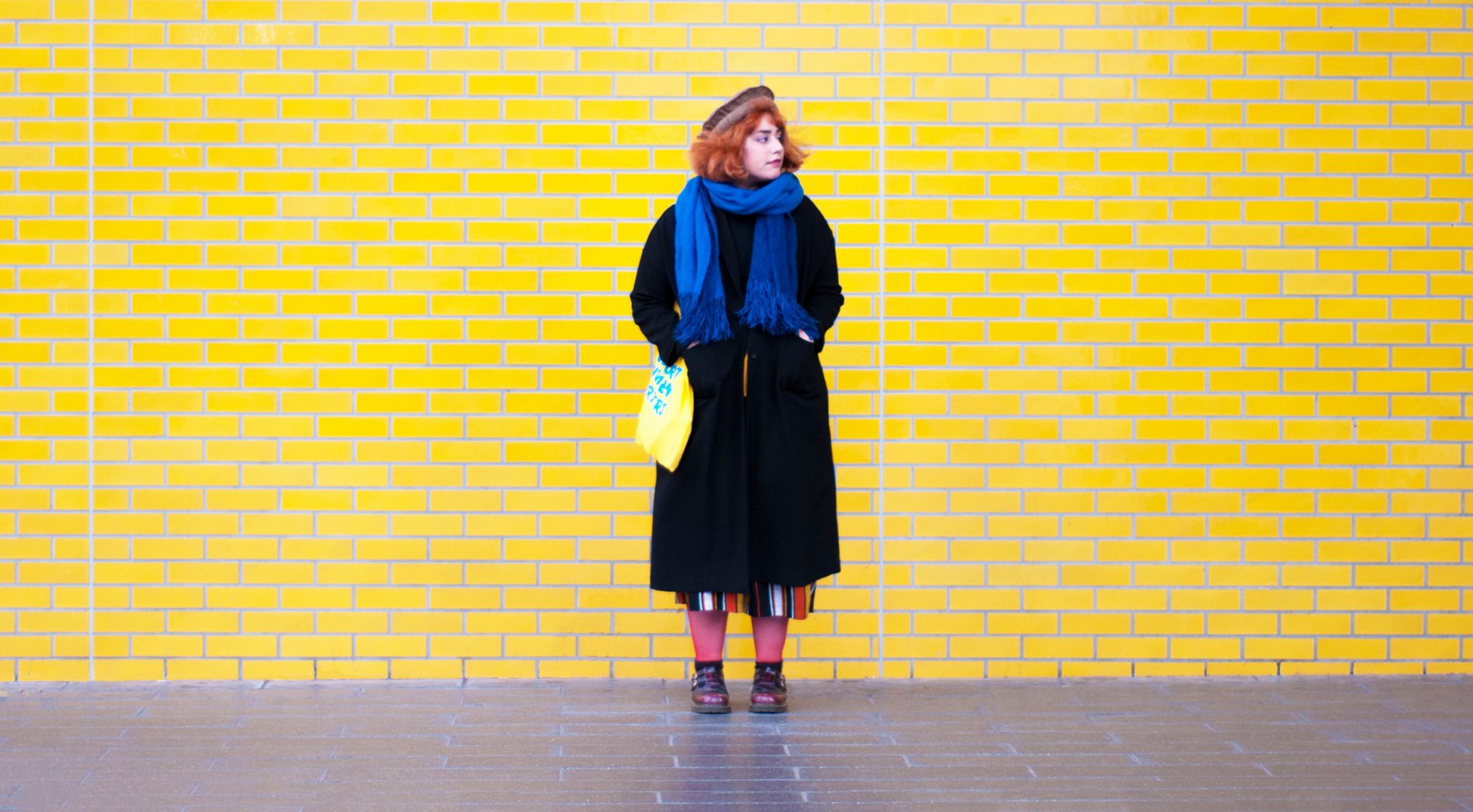 Home Away from Home
When creativity is a means of discovering and articulating your sense of identity, it takes on otherwise undiscovered power and significance
For Saffa Khan, the urge to create comes from a need to think out loud. It's an ongoing journey of self-discovery, a therapeutic means of understanding and articulating her sense of self and the traditionally discordant elements of her identity.
The 21 year old illustration student has found a lot more than her creative rhythm in the three years spent at Manchester School of Art. A major addition has been a sense of community and belonging where before there was awkwardness and uncertainty. In many respects, Saffa is the model student, producing an abundance of work, certainly in excess to what's required for her studies, and regularly experimenting with different techniques and processes. Her current favourite however, is the risograph machine that resides in the book binding workshop, and on the day that I visit her at the Benzie building, it isn't long before we're heading in that direction as she makes use of the lunch break to print some rather beautiful CVs.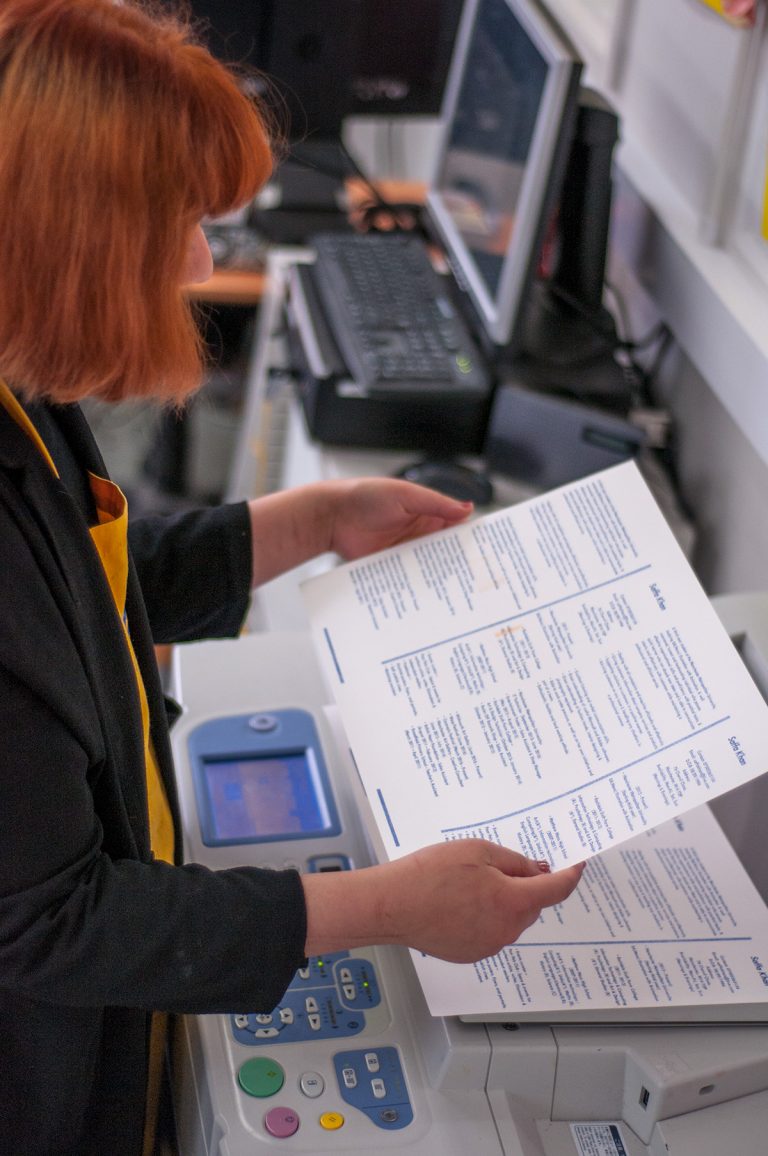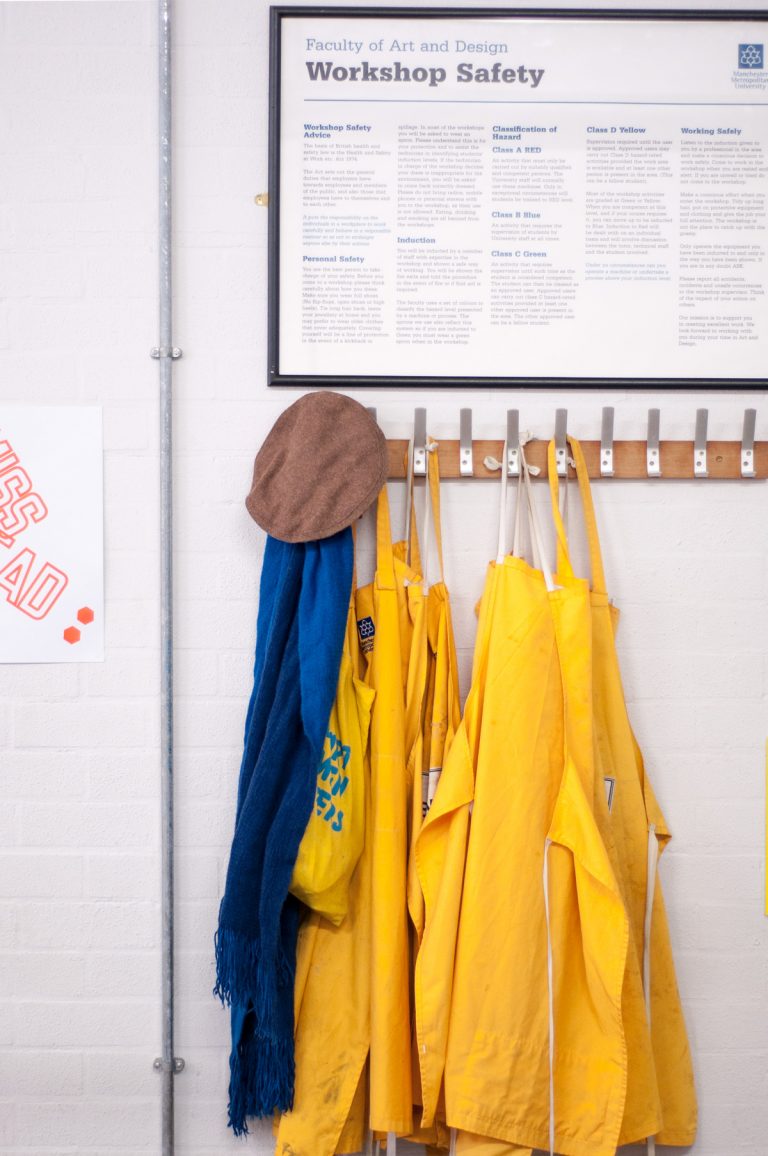 First of all though, we head for her workspace on the second floor studio, a cubicle bustling with colour and signs of activity. There's all manner of colourful ephemera; print tests, photography, to-do lists and sketch books packed with ideas for a range of projects. It's a scene that proves Saffa's work ranges beyond far beyond the boundaries of her discipline. "Illustration though, as a form of documentation in journals", she tells me "is something I've always done". "Not only because I desperately want to capture what I see, but also to make sense of my surroundings and feelings in general".
"I feel lucky to be a part of the DIY community in Manchester"
Surroundings, or rather the culture and feelings attached to them are one of the biggest influences in Saffa's work. She grew up in Nowshera, a city a hour's drive east of Peshawar in Pakistan's Khyber Pakhtunkhwa province. It's a place that for her, had "a very vibrant South Asian culture", one that continues to beautifully effects both the content and colour palette of her work. Almost ten years ago, Saffa and her family swapped Nowshera for Rochdale, drastically altering the sights, sounds and milieu that the youngster had become accustomed to. Over the years, she's become a proud northerner and despite still feeling like her identity is multifarious and at times conflicting, it's an element within that offering a constant.
Her Poor Pals Club project, offers a space to support struggling northern artists, particularly those experiencing "mid-uni crisis" or "post-uni blues". "There's a strong assumption that Northern creatives aren't able to establish themselves unless they don't seek out opportunities in London" she explains, "which is ridiculous considering how thriving the Northern art scene is". It's a network that Saffa is an active part of, collaborating with Shy Bairns on their debut publication, running workshops in cities like Leeds and volunteering at an array of institutions including the Whitworth. Her efforts in this respect haven't gone unnoticed and she speaks warmly about the opportunities and support that have manifested as a result. "I feel lucky to be a part of the DIY community in Manchester, which has led to me meeting so many incredible people and organisations".
"Talk of sexuality and mental health is still very much taboo in my culture, so I  learned about neither growing up"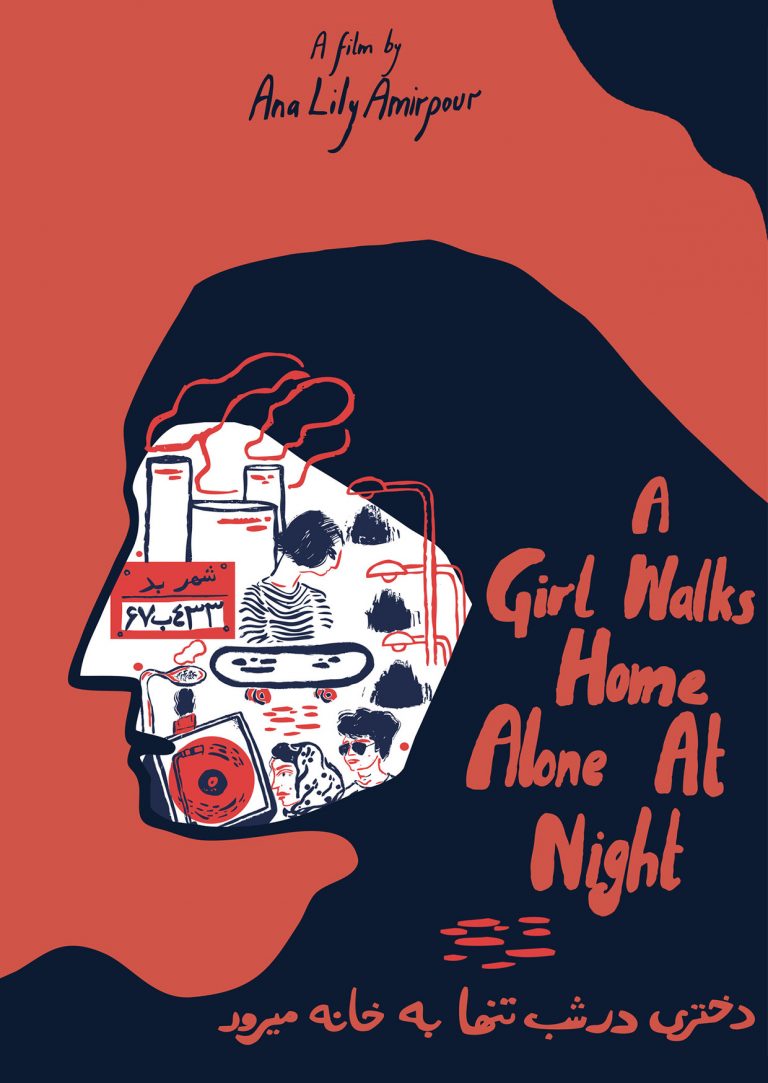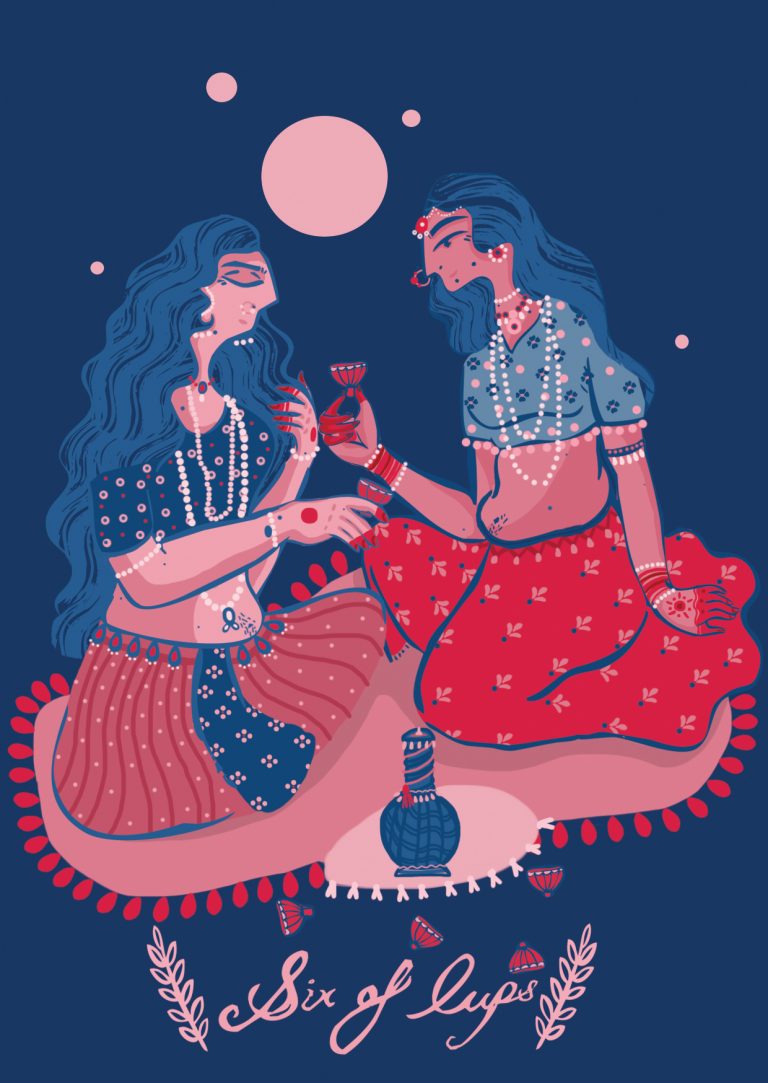 Indeed, some of Saffa's overtly autobiographical work runs a play-by-play of her anxieties and thought processes, in doing so creating profoundly open and powerful pieces that can help others to find harmony their sense of self. Identifying as a queer Muslim artist, identity, sexuality, mental health and culture are the four key themes that Saffa's work interrogates and responds to. "As an immigrant and woman of colour, growing up with two cultures has been incredibly confusing and frustrating" she tells me. "Talk of sexuality and mental health is still very much taboo in my culture, so I learned about neither growing up". Devoid of guidance, a constant urge for belongingness and acceptance emerged. "I still struggle with it sometimes, but I have also come to terms with existing in the in-between. I want my work to be relatable to struggling people of colour and to remind them that their feelings are completely valid".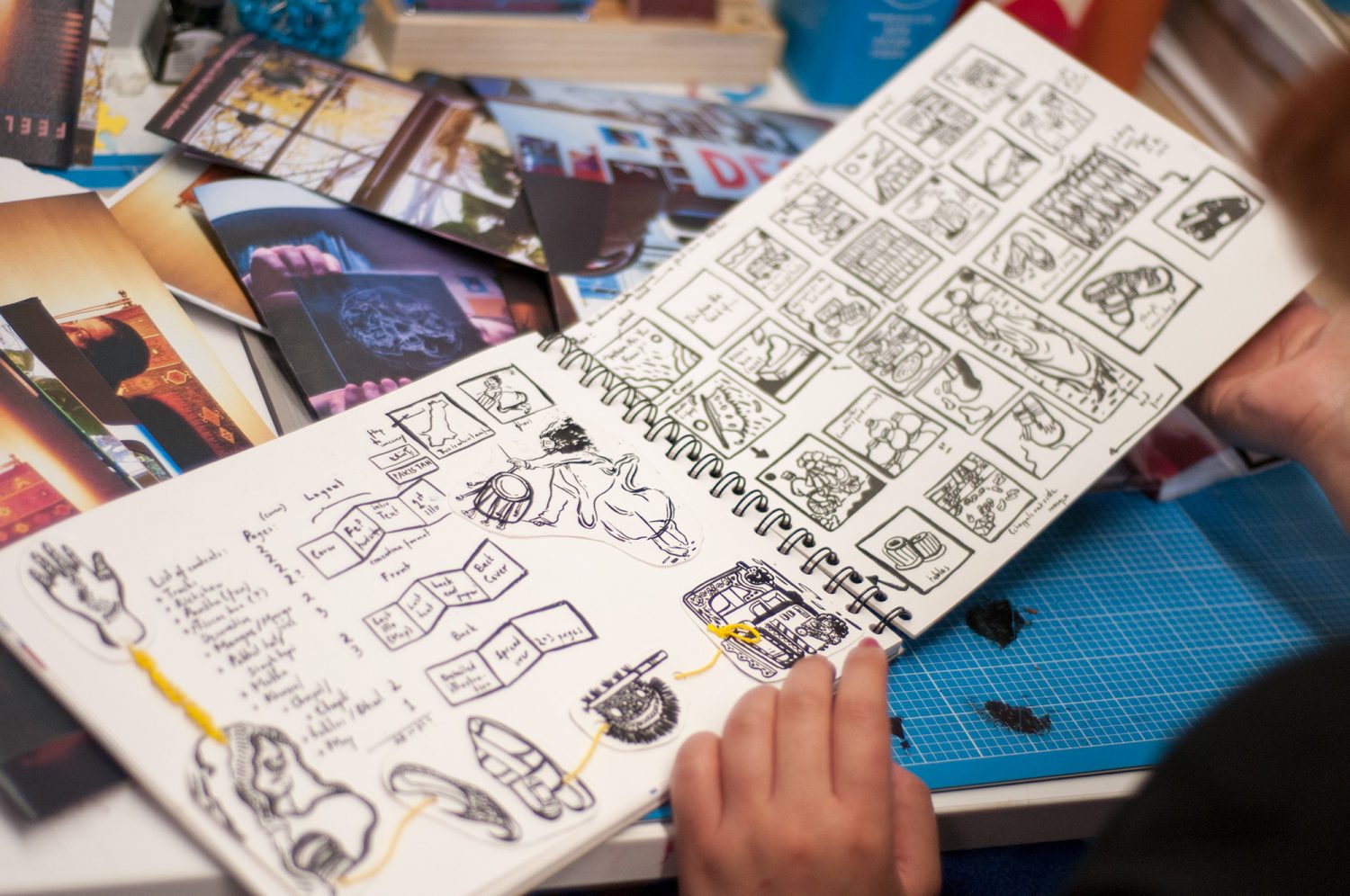 Those efforts to connect with and support other excluded individuals exist in both her work and the communities and "safe spaces" that she creates. It's in those environments that Saffa feels people can "share experiences, grant patience, support and accept one another", with many, herself included yet to experience acceptance from their families. In that sense, university has proven an effective springboard for the young artist, a melting pot of ideas, cultures, backgrounds and personalities, where amidst the differences are also similarities.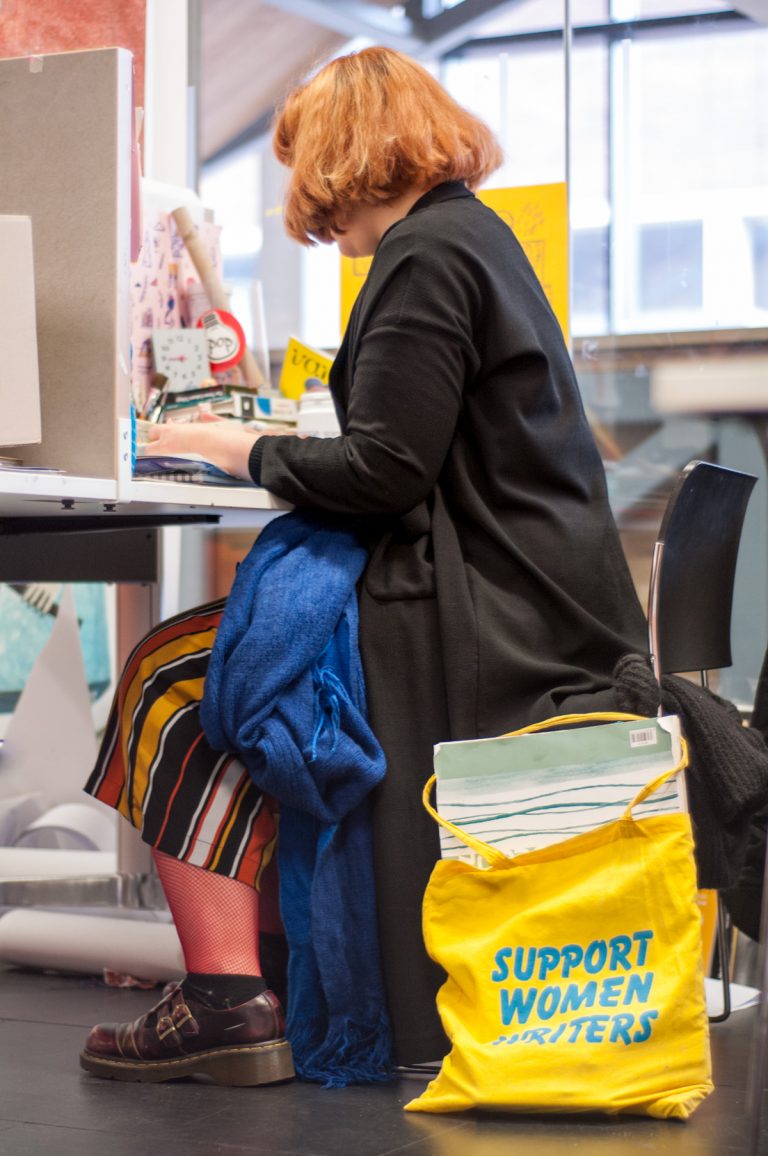 Indeed, a sense of community and belonging is vital for creative practitioners so I'm keen to discover what plans Saffa has for the coming months, with her graduation looming. "A dream job would be at a print studio, where I can run workshops, teach and work, continuing to make zines", she coos, "in reality, I'll likely need to take a day job so to cover bills so that at night I can work, create and flourish". It may be in part because it's an easy way to distract from her own challenges, but Saffa seems most content when she's helping or giving to others. Her self-effacing demeanour will stands her in good stead as a teacher, and any print studio with a momentarily idle risograph printer would get a tremendous shot in the arm by inviting her to collaborate with them. We discuss some means of offering workshops to different clients and the costs involved in buying her own machine and to my delight, a few weeks later I notice on her Instagram feed that one is now tightly packed into her bedroom.
With the means of production remaining accessible, I'm left in little doubt that Saffa's voice will keep growing as an important one both nationally and internationally, for now at least, the creative community in Manchester is lucky to have her.