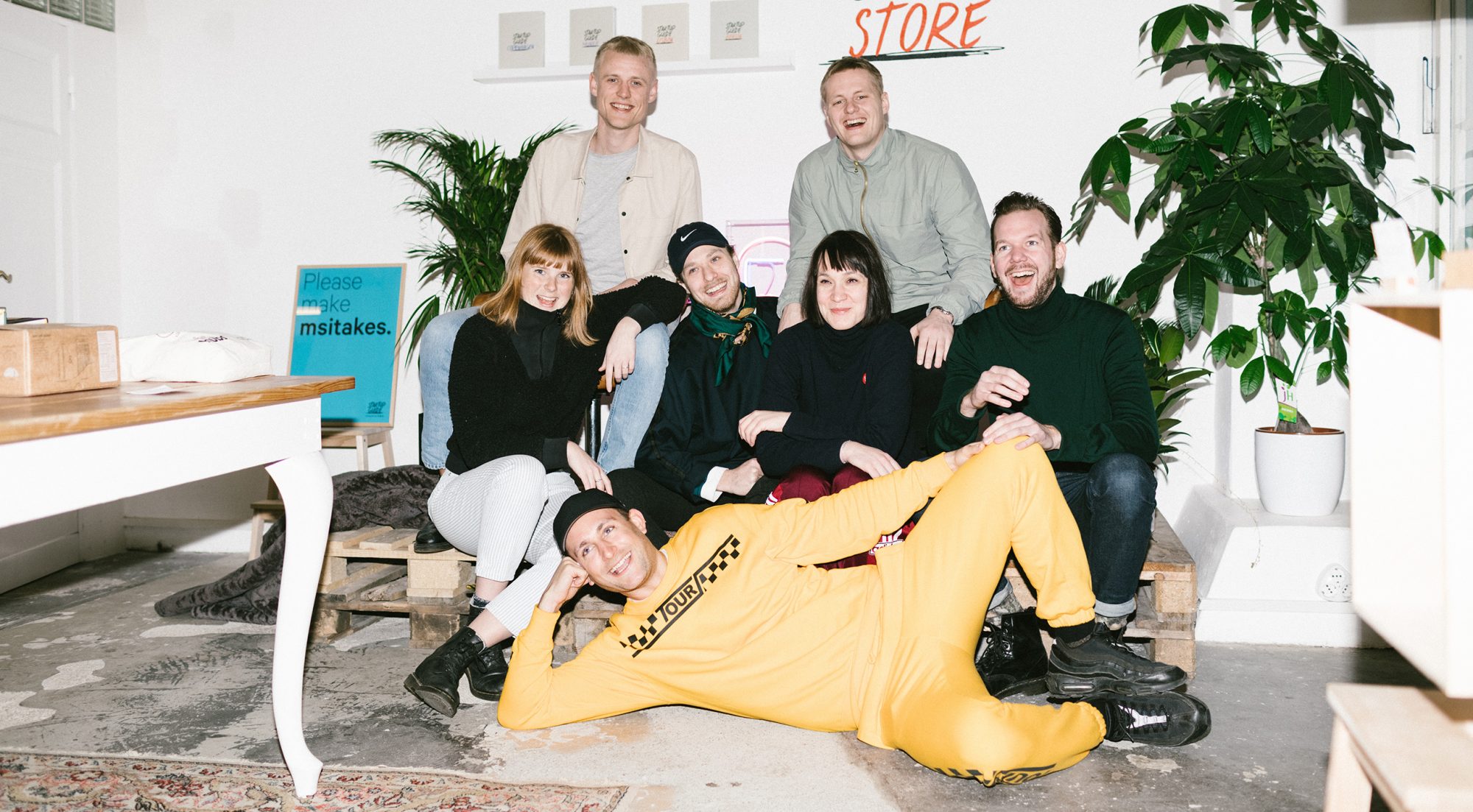 Hygge, But Louder
Siobhan Leddy meets Culture Works to see what drives the youthful agency who devise and deliver events around the world that bring creative people together
The seven people that make up the Culture Works team are gathered around a kitchen table at Lower East Lab in Berlin. The space is filled with the kind of light only a crisp late winter can provide, the walls are peppered with graphic posters, its bookcases are stuffed with monographs. The smell of French press coffee fills the air. The team shares an easy intimacy, and their comfort around each other is palpable. A kitchen table is, to some degree, the ideal hangout for the creative events team based in Aarhus and Copenhagen, simultaneously embodying the importance of familial warmth, creativity, and collective labour.
"We do all kinds of stuff together," says designer and project manager Simon Christensen. "Everyday stuff like cooking together. For me, these are like family dinners." He begins to reel off a list of activities they've recently done together: festivals, movies, talks. There's a general murmur of agreement, as senior project manager Cecilie Brandel cuts in. Last night, several team members had danced away the night at one of Berlin's most popular clubs, Watergate. They had stayed until sunrise. "I actually met a Spanish guy there," says Cecilie, "who asked, 'are you allowed to be here?' don't you have to work tomorrow?' and I was like, 'yes, yes, you see that guy with the cap? He's my boss!' He then started to ask if we had a job for him because it sounded so amazing."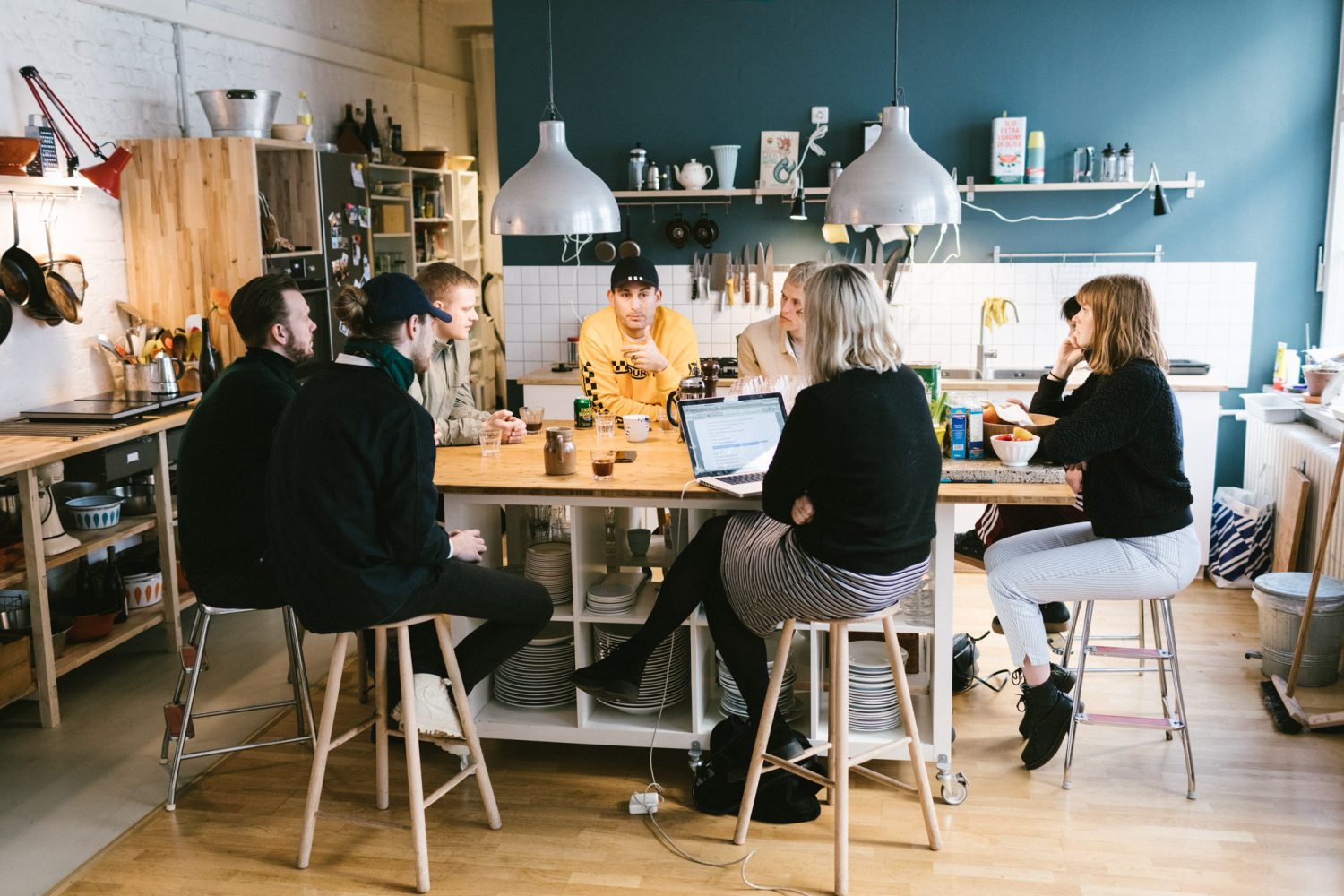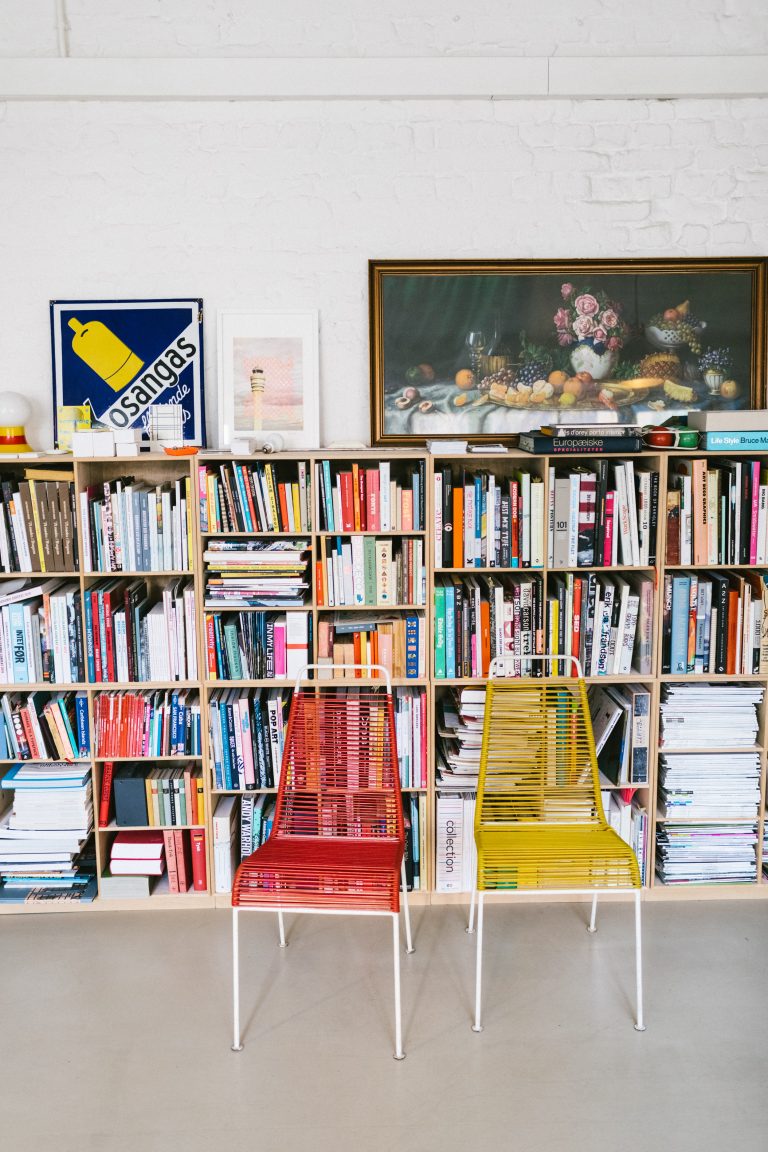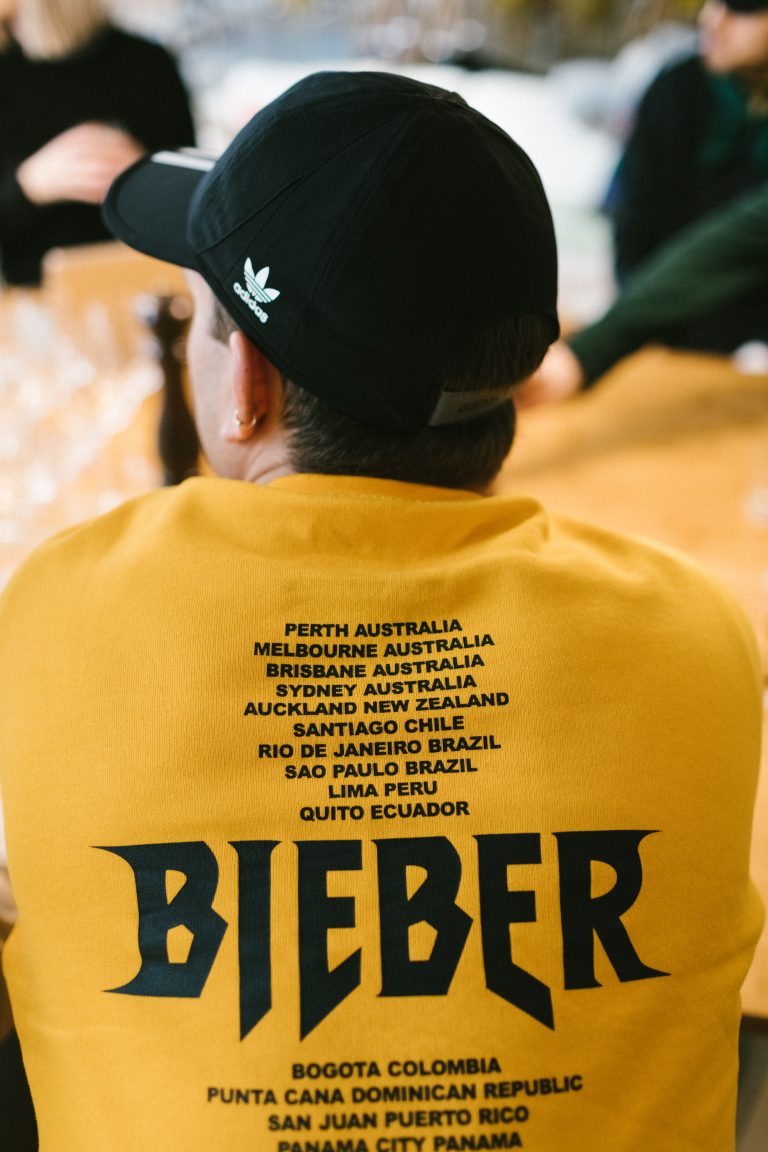 Culture Works has its roots in this kind of social energy. Back in 2010, Adrian Fey and Martin Rohde found themselves increasingly frustrated by the lack of cultural parties in their hometown of Aarhus, Denmark's second-largest city. "We felt a bit a challenged and almost angry," says Adrian, "I didn't know Martin at that time but I knew he was a DJ, and had done a couple of parties." Via a bit of manoeuvring through some mutual friends, Adrian and Martin got together to discuss a plan. Within two hours, they had it: they would organise a free one-day festival in one of the city's public parks. The festival, Sommer.Chillout.Aarhus., brought together musicians, street food trucks and ping pong in hip, social media-ready congruity. The branding was slick and zeitgeisty; the PR campaign had been rigorous and expansive. According to Facebook, thousands of people would be attending. But even if no missteps were made, one thing that remained beyond their control. "On the day, it just rained like fucking crazy and nobody came," says Adrian. "I think my phone died one hour after the event should start because all my friends were like, 'I'm not going to come, the rain is too crazy'. There were maybe fifty or a hundred people or something. That's all. That was a big set back."
"We are all a bunch of creators and we want to create stuff that we believe people will truly enjoy"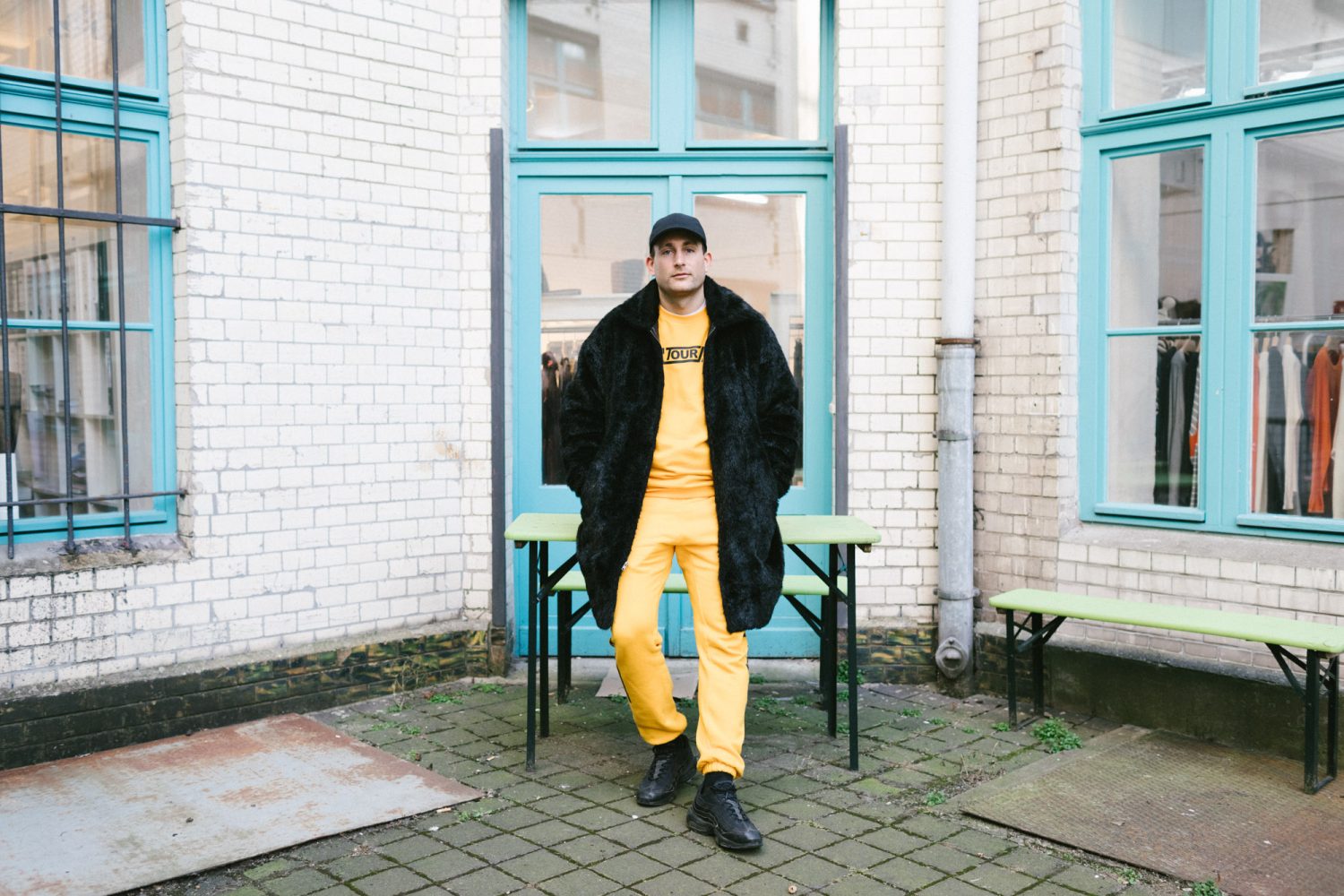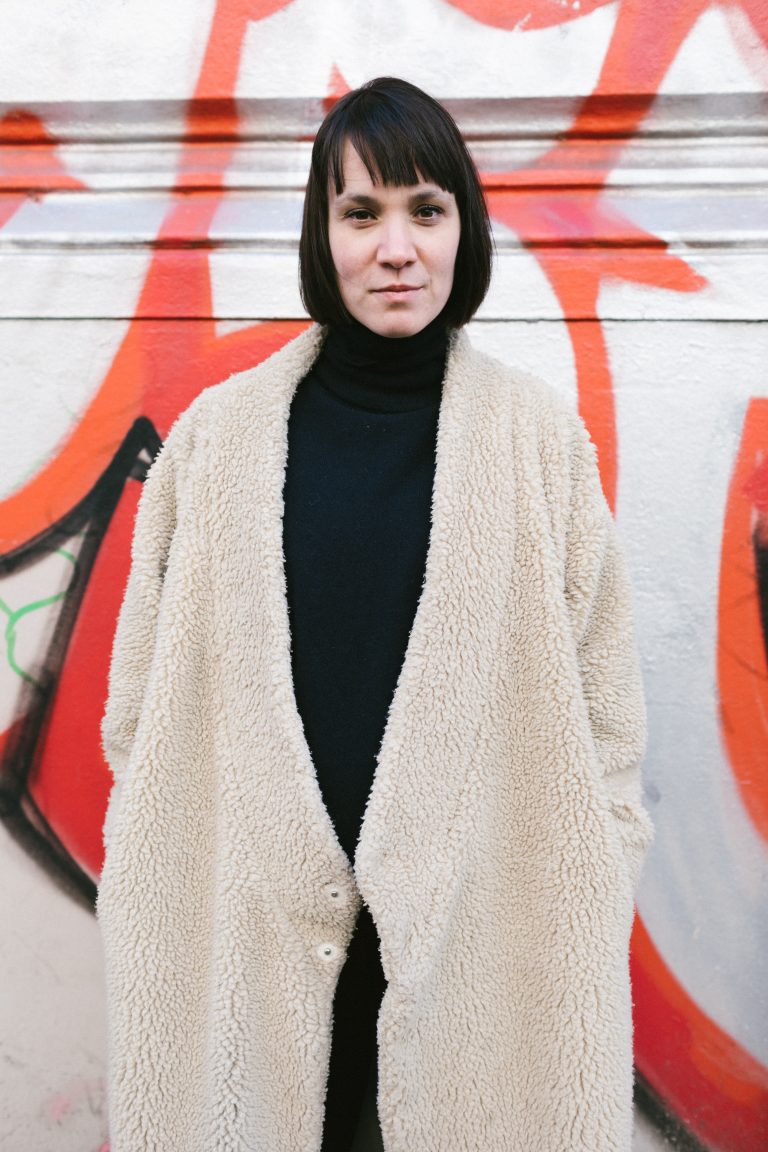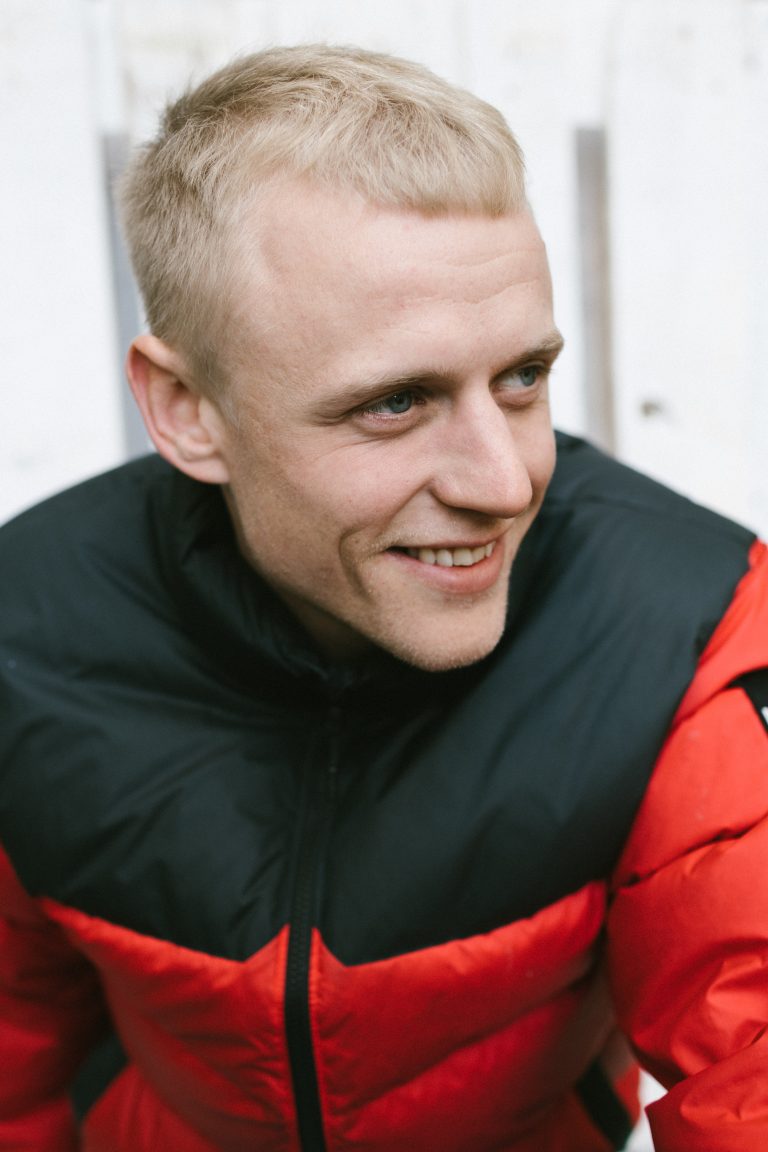 Failure is something we all inevitably face at some point. But for all the platitudes about 'failing better', actually picking yourself back up after disaster can be a tricky exercise. Shame, disappointment and discouragement can be hard to shake off. Faced with a crowd 95% smaller than expected, it was sheer belligerence that kept the Culture Works boys going. They had an after party (inside, fortunately), which a few more people attended. The next year, it rained again — but less so — and in the third year, at long last, they had their first sunny day. "We had four or five thousand people come," says Adrian. When I ask how they managed to pick themselves up so many times, year after year, his response is distinctively Danish: "We're from the country of Lego, and I think that kind of childish, builder approach got us to keep going back to the drawing board and keep building. How can we try to create something around the fucking rain?"
Culture Works has since expanded to include two more partners — the effusive Mads Severinsen and the quieter, ruminative Andreas Nielsen — and three employees. They execute events all over Europe, from festivals to fashion shows, but in each project they try to retain their original style. This is why, so Mads believes, it's vital to keep working on their own, self-initiated projects — no matter how many well-paying clients come their way. Getting too comfortable is akin to creative death. "We do our own conference, we do own festival, we have our own network," Mads elaborates. "We wanted to do our own things, and I think that's what unites us. We are all a bunch of creators and we want to create stuff that we believe people will truly enjoy."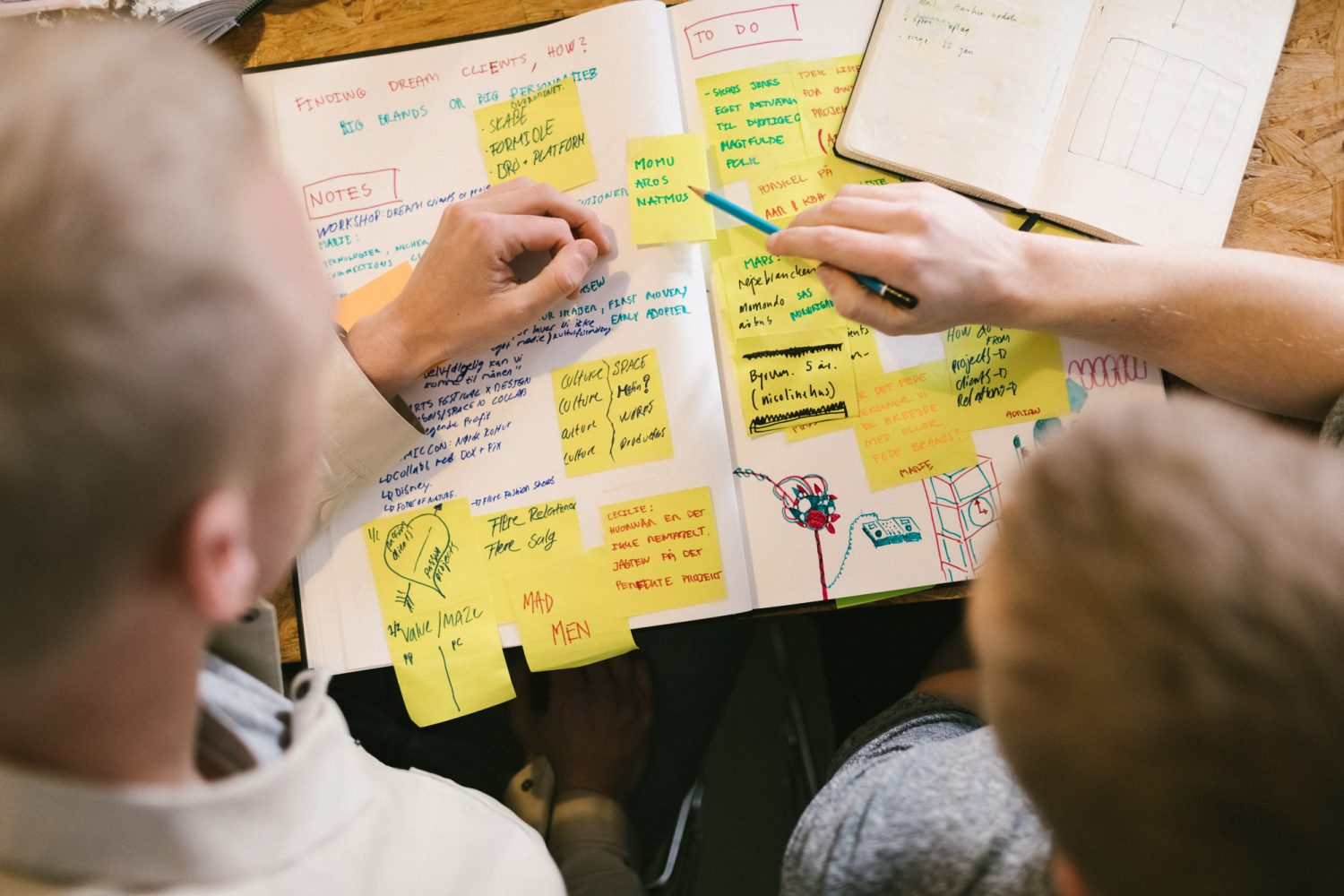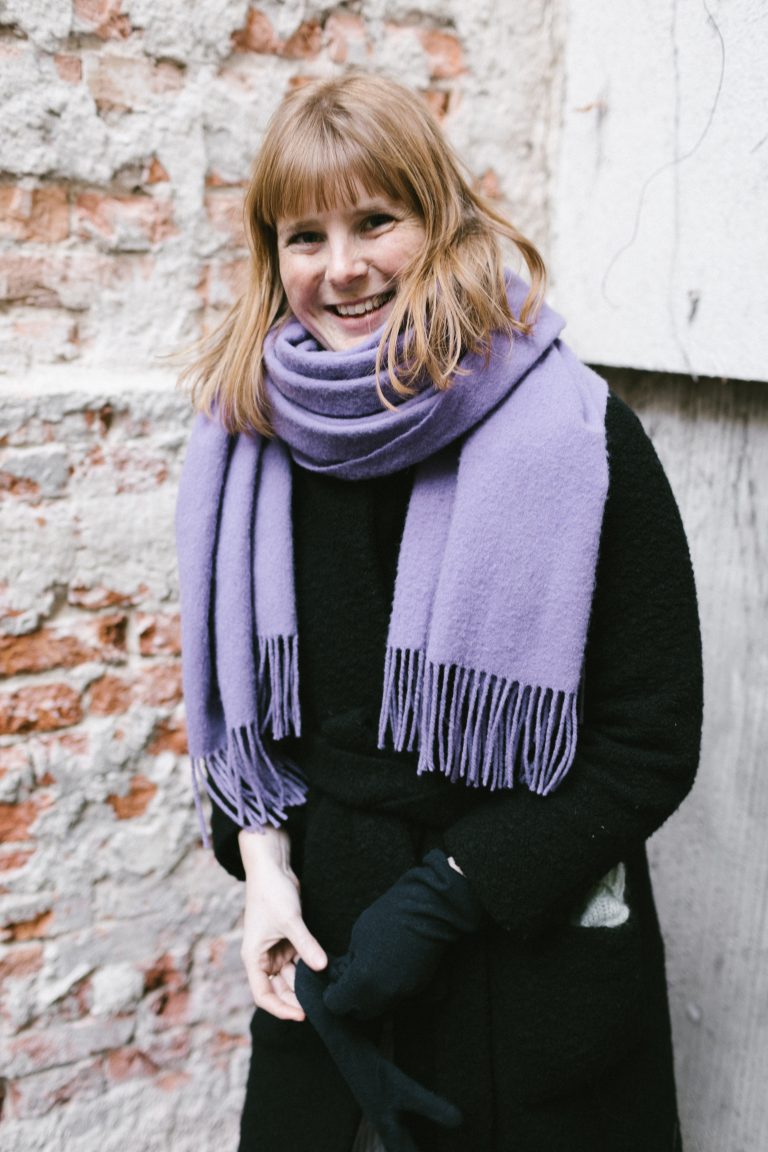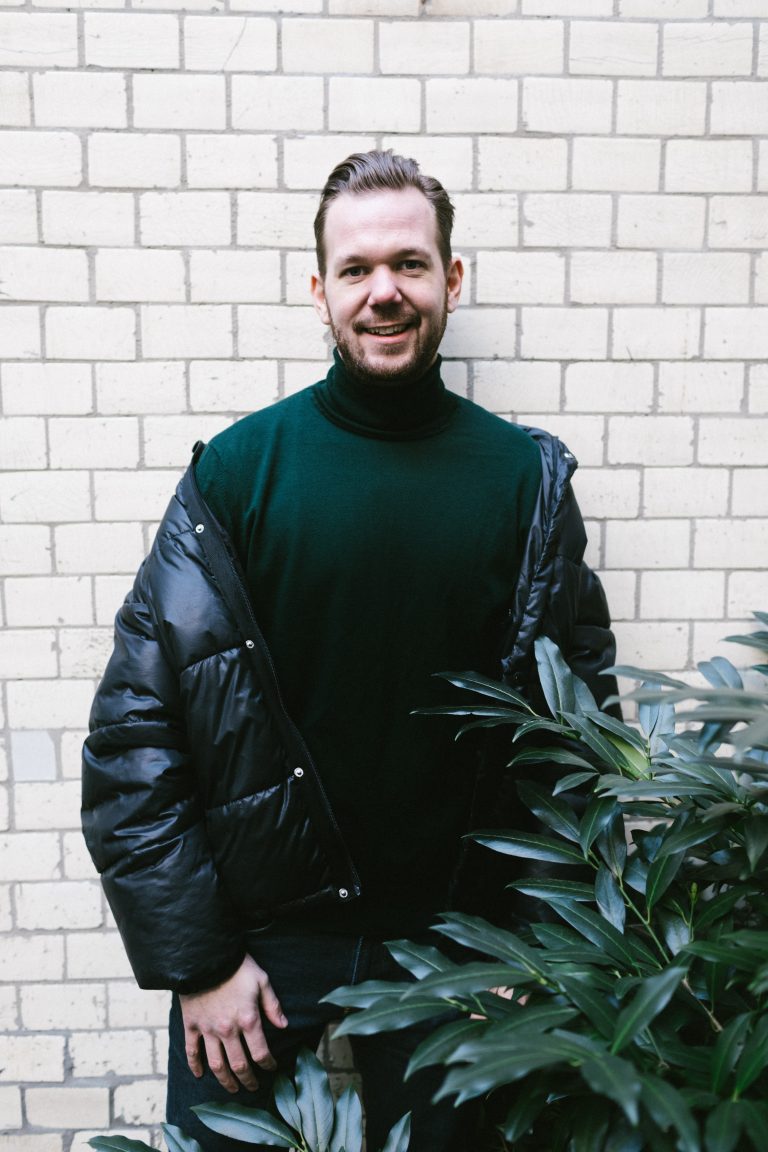 Between projects, three times each year, the entire team relocates on what they call "work aways". As an agency working so closely with fashion, culture and trends, they understand the importance of immersion in diverse cultural scenes and meeting new cultural protagonists. This has taken them out of the offices in Aarhus and Copenhagen on research visits to events like Salon del Mobile in Milan and, yes, Berlin's Watergate at 4 am. The research and ideas gathered on these trips they then feed into projects over the following months. It also means they spend a lot of time together, travelling between cities as a single unit.
For Marie Kjær, twice-intern and now project manager, this camaraderie also feeds into how they work more generally. "We are open minded and always ask each other and help each other when we're working. You're not alone. You're always together with someone." Around the kitchen table, as I watch them pass the coffee pot between them, communicating in the wordless and improvised sign language of those who know each other well, or giggling at each other's terrible jokes, I get the impression that their comradeship is sincere and wholehearted. Adrian, one of the more extroverted of the group and prone to bizarre analogies, compares the team variously to bridge construction workers, Vikings and a wolf pack.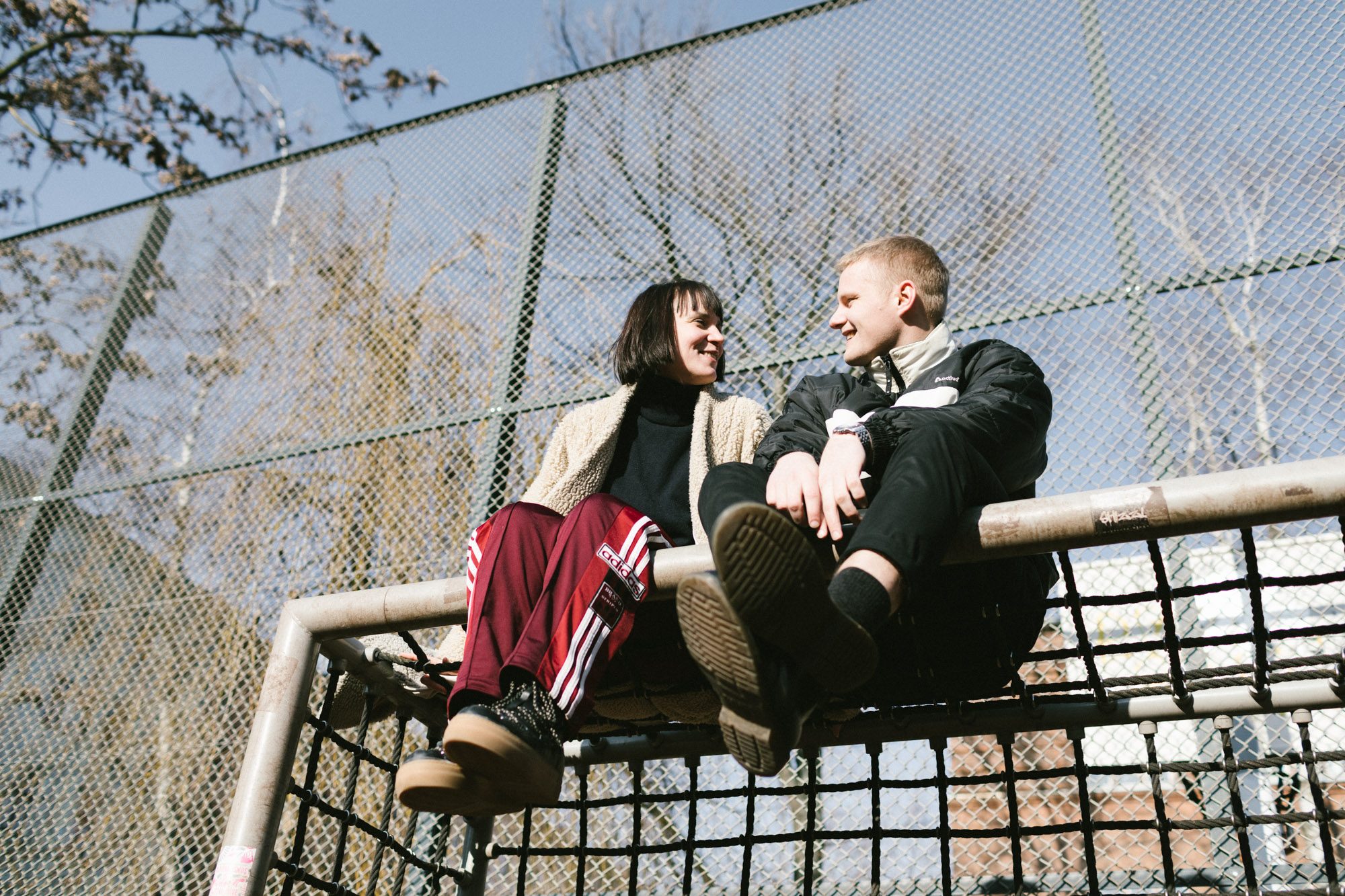 Culture Works' biggest self-initiated project to date was last year's 'nonference', the Creativity World Forum. As 2017's European Capital of Culture, Aarhus — a city of just 300,000 people — suddenly found itself in the international spotlight. Culture Works, by now well-known in the city (thanks to a range of projects including the aforementioned Sommer.Chillout.Aarhus), were chosen to organise the coinciding Creativity World Forum, an enormous conference on innovation and creativity — giving it, of course, a festival flavour. Rather than house its 60 keynote speakers in a single venue, the event's 2000 attendees were dispersed throughout Aarhus. Small breakout groups encouraged an exploration of the city's smaller venues, as visitors were encouraged to walk between locations. Placing the city itself into the conversation was born, in part, out of civic pride. "I think there's a whole uprising, almost a revolt from the second and third cities in the world," says Adrian. "It's like being the little brother. I think these cities are getting more self-awareness and a more gutsy attitude, going from their teens to early adulthood." It is this slightly more marginal position, away from the orthodox cool of Copenhagen, that gave them the freedom to play with format. They were determined to get people looking in their direction. "I think the biggest challenge was to actually sell these tickets and get people from all over the world to come through our little city," adds Martin.
"Are you gutsy? Are you fun? Are you willing to chase after what you want?"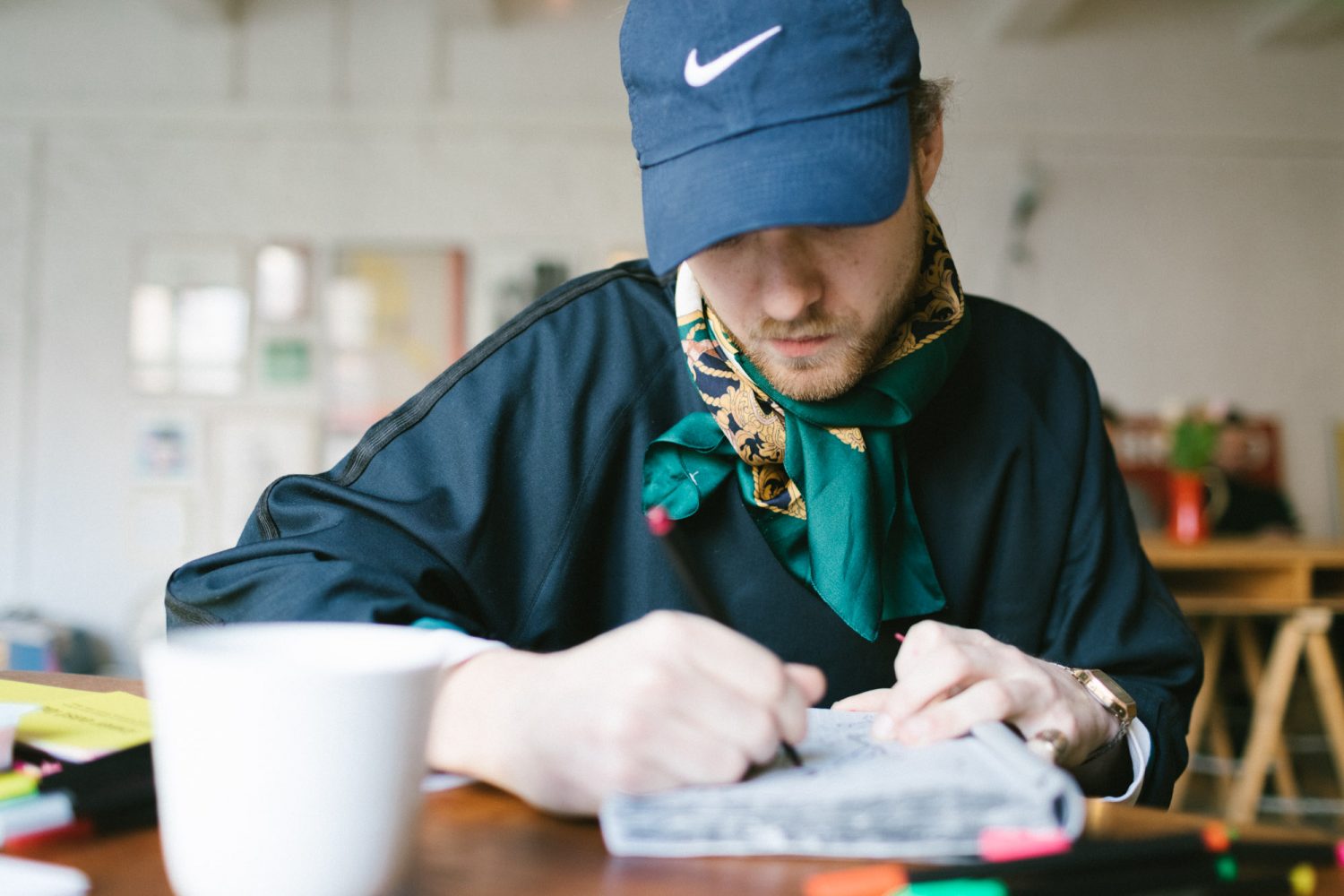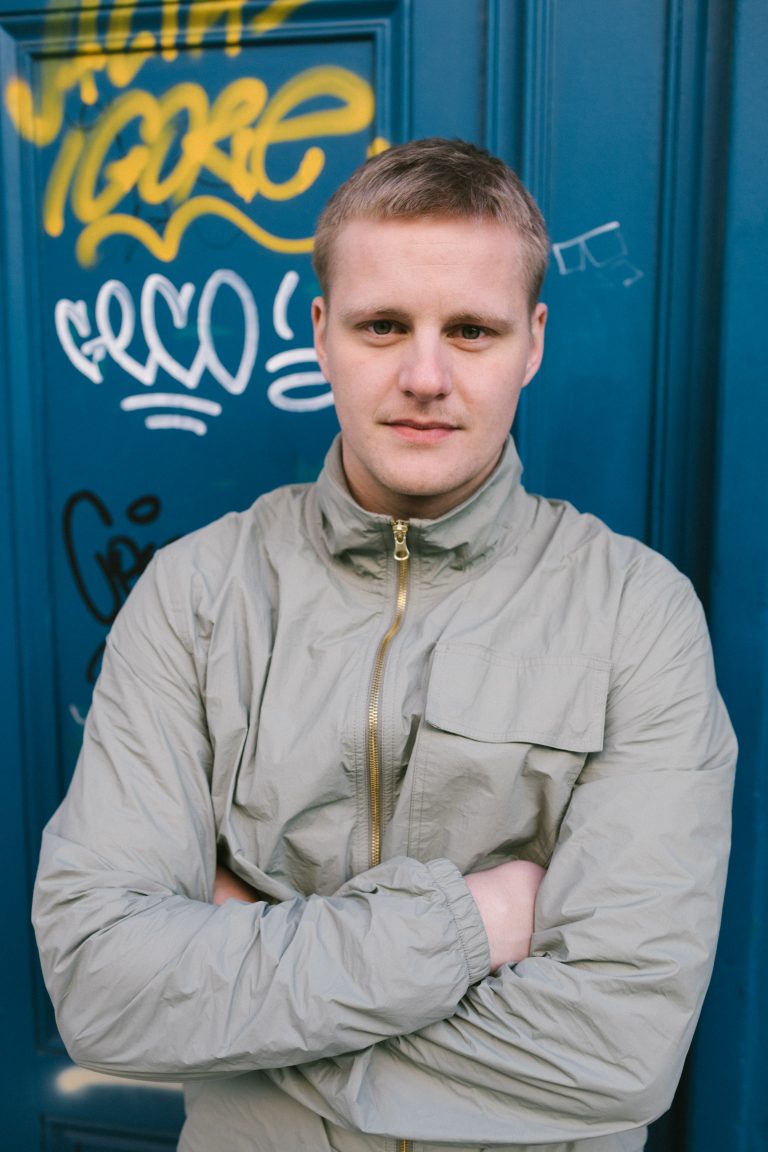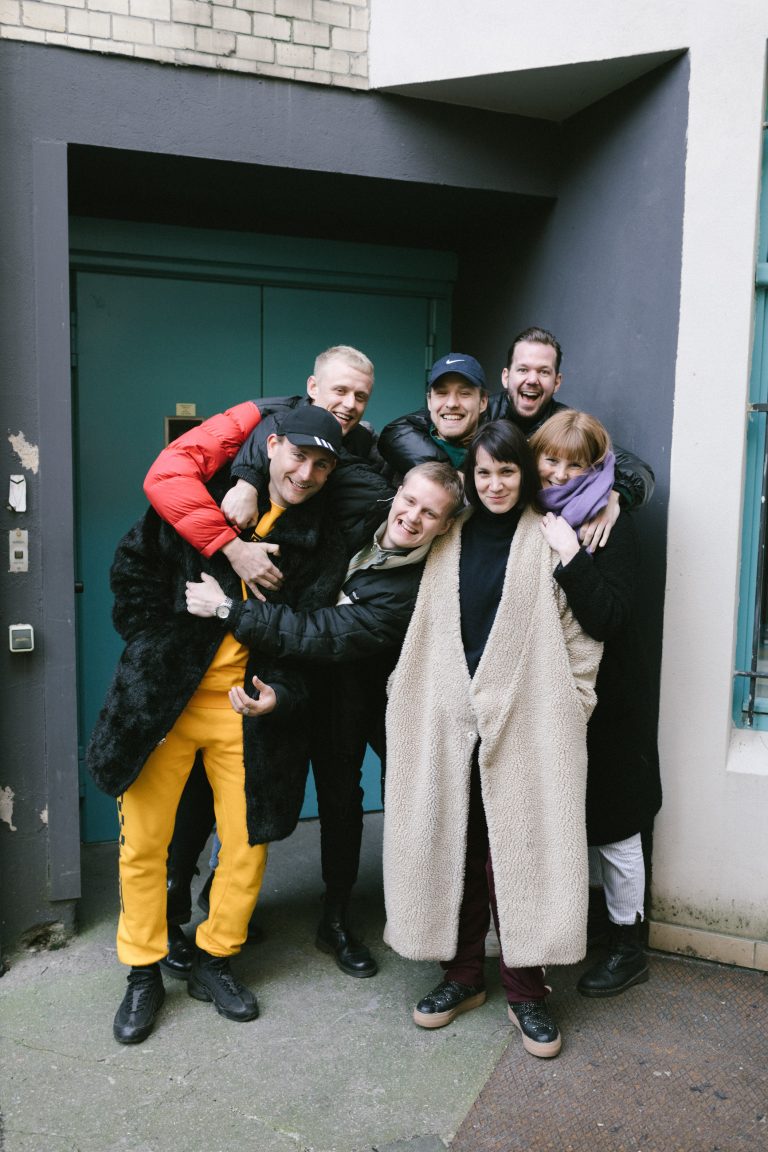 The team is still young, with bags of energy. But this also means that the memory of trying to carve a place in the world, and the slog of finding your feet as a young creative person, remains fresh in their minds. "Learn a product, that's what I'm always telling our interns," says Mads. "If you can write, if you can take photos, if you can be creative or draw, just do something to have some sort of space to work with. That's always what companies are looking for when you're a young creative."
They unanimously refute the importance of choosing the 'right' educational background. For them, an education is simply a way of learning how to learn — skills that can be transferred between fields. Andreas himself is the best example of this theory in practice. He began as a carpenter, before training as a mechanical engineer. Today, he leads the way on event design — although he insists on crossover between all of his past lives. "For me, life is always about seeking new challenges," he says, "but also seeking new inspiration." These inspirations often coincide, and he uses elements of both carpentry and engineering in his work.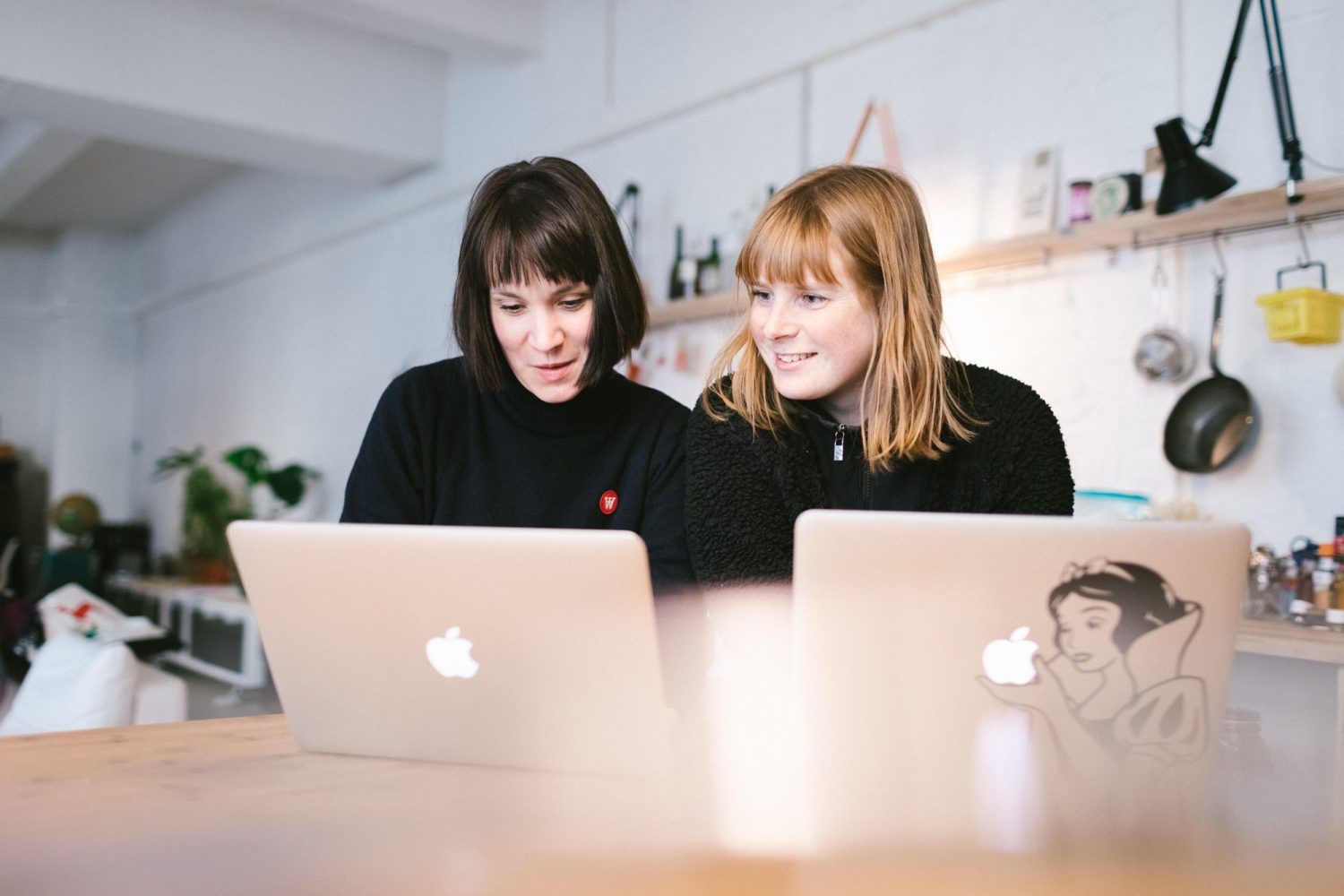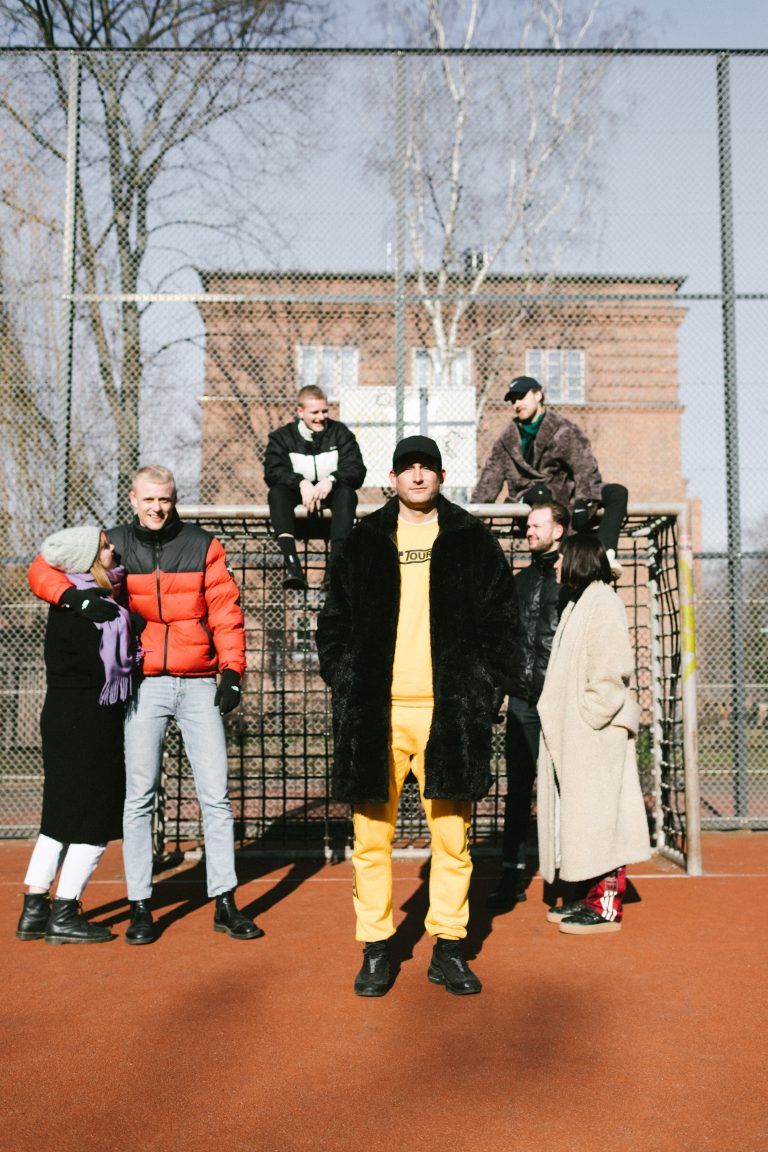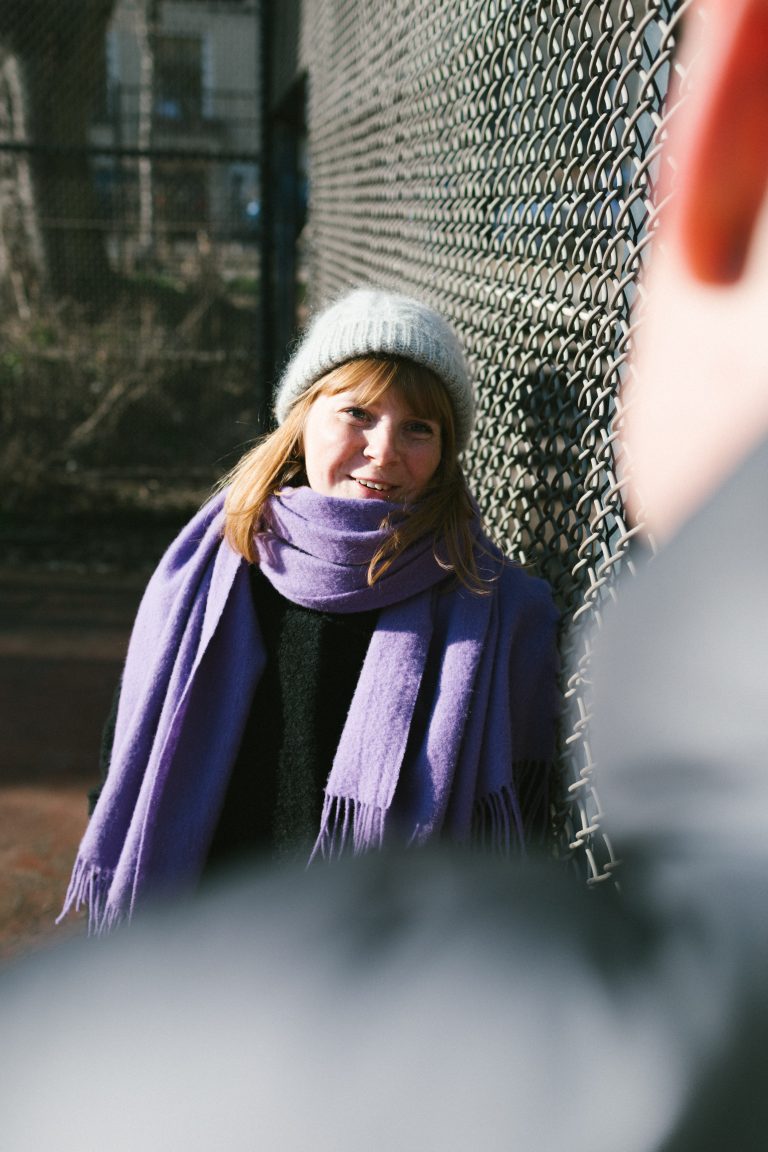 For the Culture Works team, it all comes down to passion. Are you gutsy? Are you fun? Are you willing to chase after what you want? For Adrian, progenitor of the 'wolf pack' analogy, chasing is meant in its most literal sense. "We're so busy all the time and we're sometimes like a creative whirlwind," he tells me. The people around the table today — those who made it into the team — were the ones who called, emailed, chased, "almost kicked the door in. I think that when you're a student, you're maybe afraid of having that kind of approach, or showing off, or calling us three or four times." But for Culture Works, it's the chase, and their shared hunger, that keeps their little wolf pack together.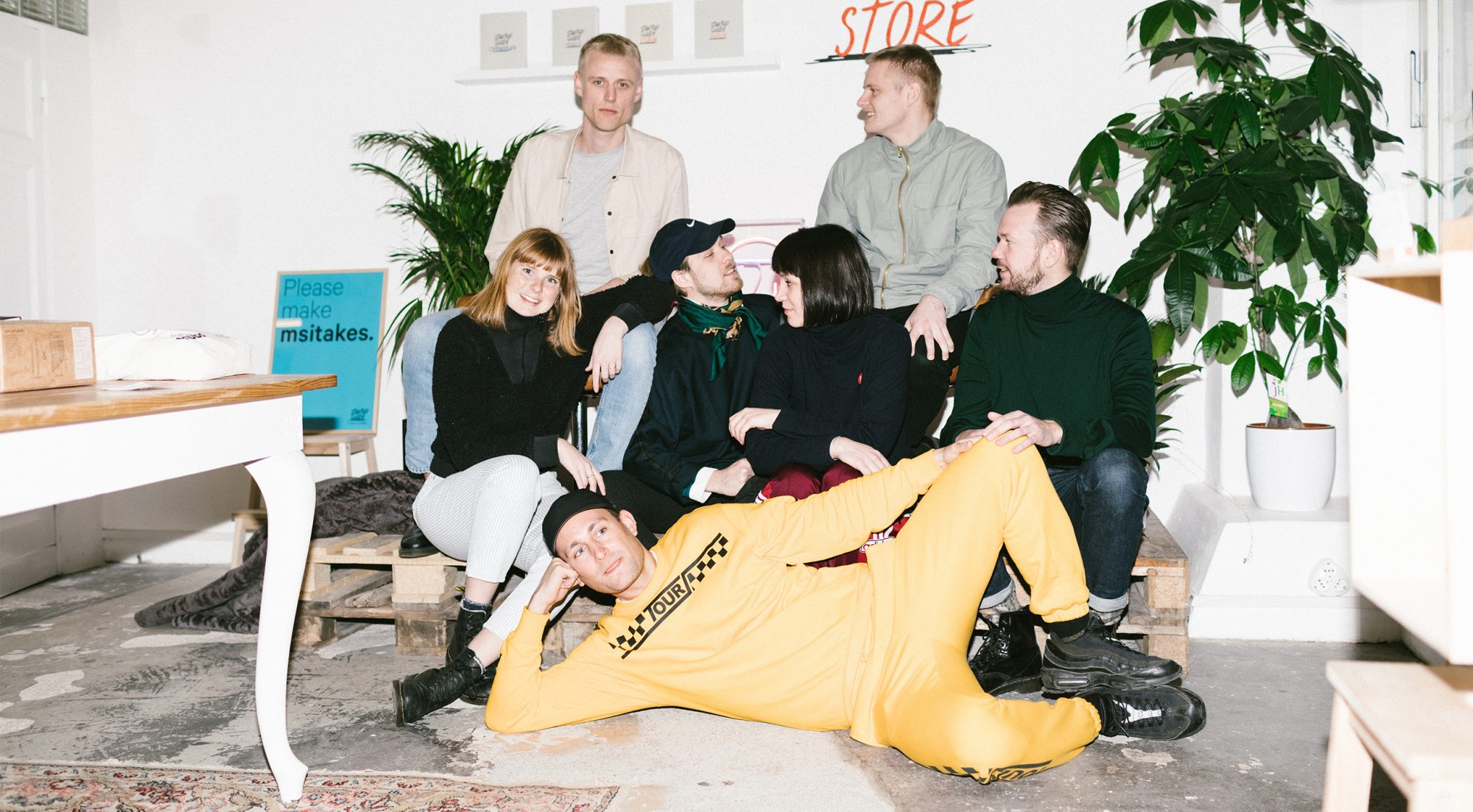 This feature was produced in collaboration with DFD, whose DFDBalance project is the latest articulation of their vision to create sustainable products that care for the environment and their inhabitants. Siobhan Leddy is our Berlin-based writer and you can follow her on Twitter here. The piece was expertly photographed by another Berlin resident, Paul Aidan Perry, who not only did a great job, but stepped in at the 11th hour for a friend and totally crushed it like the seasoned pro he is. Follow his Insta here. If you want to find out more about Culture Works or just keep an eye out for their next event, here's a good place to start.