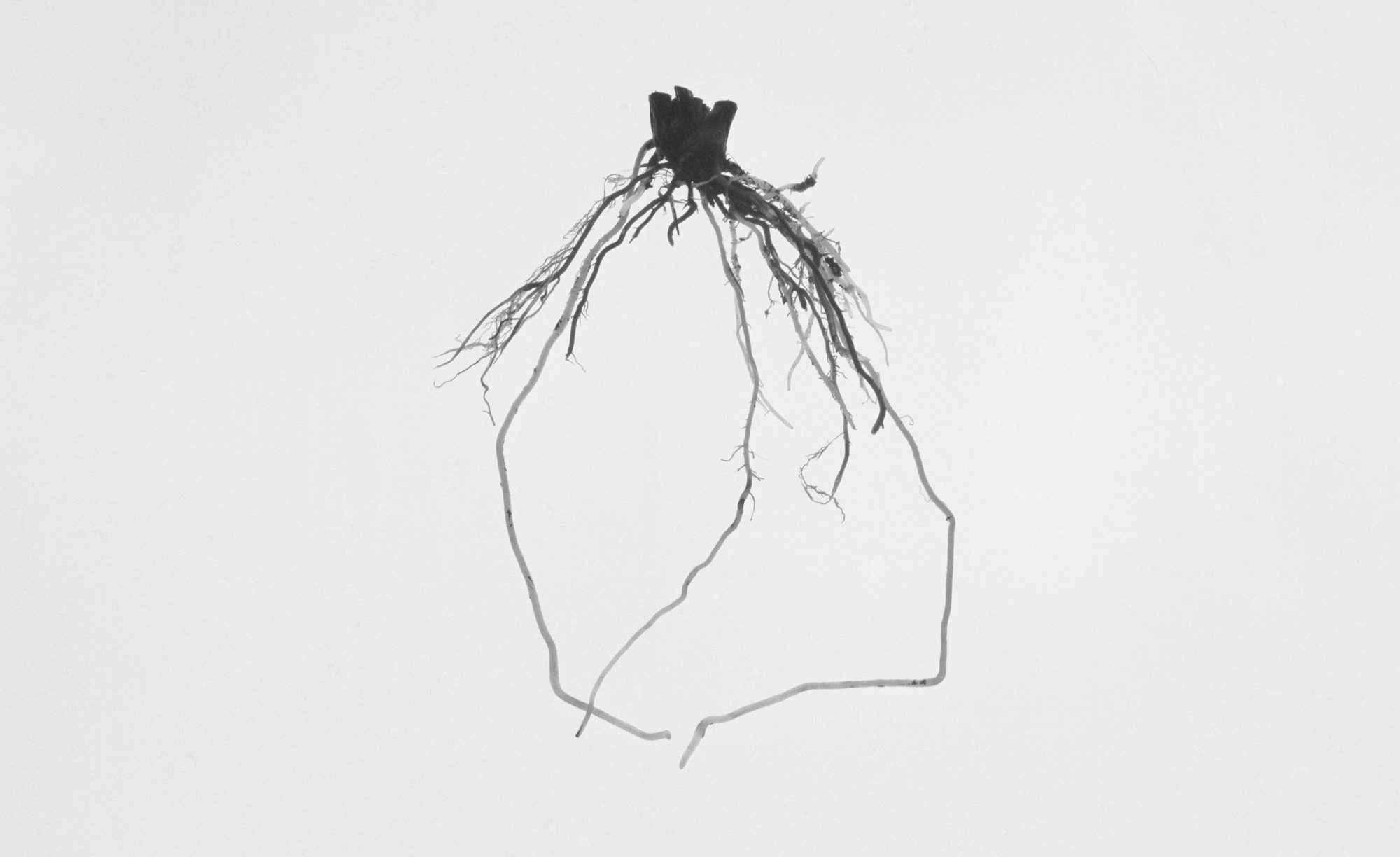 Finnish photographer Iana Mizguina's fascinating study of ornamental plants caught our eye earlier in the summer and has been on our minds ever since. The ethereal images make for captivating viewing, urging us to reflect on our fascination with nature and, beyond that, our eagerness to control it.
The UCA Farnham graduate studied drawing for a short while as a child, but in secondary school, her focus shifted to the natural sciences. She began a chemistry degree before the desire to return to her first love of art convinced her to change plan. Iana moved to Surrey having successfully applied to Farnham with a portfolio pieced together from digital photography work that she'd produced recreationally. Unsure at the time whether photography was the medium for her, it wasn't long into her new studies that Iana became set on pursuing a mastery of the still image.
"I started to think about the purpose of my images at Farnham and became more in control of being able to create a message with my work" Iana reflects. Her glowing review of the BA photography programme is evidently sincere with the experience convincing her to continue her studies this autumn when she'll enrol in the MA in photography arts at the University of Westminster.
Working entirely in analogue throughout her degree, 'A Study of Ornamental Plant' was initially conceived in 2017 during Iana's planning for her final university project. A visit to 'Making Nature: How we see animals' at the Wellcome Collection provided the initial spark. A video piece by Allora & Calzadilla entitled 'The Great Silence' proving particularly stirring. "It tells a parallel story about disappearing parrot species that are capable of intelligent communication and Arecibo Observatory in Puerto Rico, which is receiving and analysing messages from the space in order to find new life forms." Iana connected with the comment on the paradox of humankind. Trying as we are to find new forms of life in far space while overlooking and failing to respect what's already around us. "For me, that work had everything in it that I would consider for an art project being interesting, it had a didactic aspect to it, beautiful narrative and some philosophical questions being raised."
Determined to create a piece with similar depth and power, Iana decided to look into our relationship with plants and the juxtaposition of their status in wild setting and domestic settings, finding it "fascinating how we shape nature and aim to control it". The resulting images have a botanical precision to them, achieved through a meticulous process of selecting, cleaning and dissecting the plants, adding yet another layer of human control to their aesthetic. "I find it interesting how we as a culture tend to create artificial spaces" Iana muses, "and we constantly seek places, where we would be surrounded by aesthetically pleasing things, be it garden or gallery".

It's a project that's earned some solid attention since Iana's degree show this summer and one that she's looking to pushing further as she explores our penchant for precision and order. We're keen to see what comes next as she starts a new chapter in her practice.