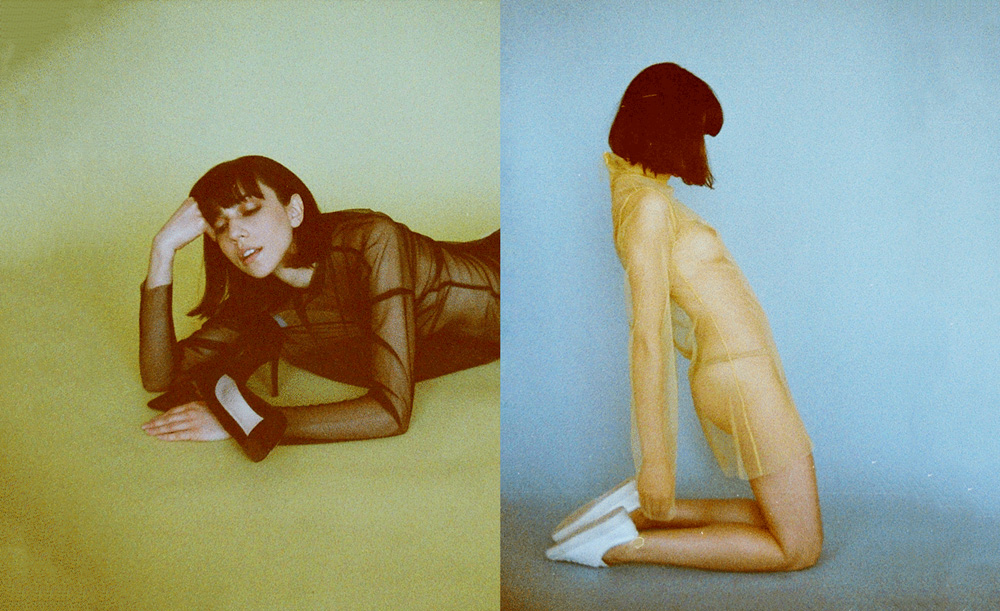 Having first taken up photography as a distraction from teen heartbreak, Jingyu Lin has created a marvellous portfolio of work that makes it hard to believe she is yet to graduate. This hasn't happened overnight of course. The University of Illinois senior has thrown herself into the craft, completing between 50-80 shoots a year for the last three years. After accidentally stumbling across self-published indie fashion magazines on issuu, she became "captivated" with the images they comprised of and left her 'conceptual portraiture' behind for good.
It's taken those three years for Jingyu to feel comfortable with her 'style' but her proactive approach has undoubtedly accelerated her development. With a client list that reads like a Who's Who of independent fashion publications, it's easy to overlook the persistence that helped to create the all-important initial traction. "I just started out by submitting my work, I would send in shoots all the time to publications that I admired, regardless of whether they were taking submissions at the time or not" she explains. "There was a lot of rejection and silence in the beginning, but the more I shot, the more my work was published until finally they started reaching back out to me for my first commissioned shoots". Jingyu feels that she was also lucky on a few occasions where editors from major publications have found her work through instagram, but it strikes us that she's making her own luck. With returning clients, she's executing briefs with professionalism and a consistently high quality.
A stand-out experience for the young practitioner was an internship with Issue Three contributor Olivia Bee, a long-time hero of Jingyu's. "I think the biggest thing she showed me was that the perseverance in your career isn't ever something that goes away". It was a lesson that Jingyu ultimately found motivating, having seen what she had in common with Olivia, she knew that the it was lifestyle and career path she aspired to.
Keen not to be categorised as a 'fashion photographer', Jingyu sees fashion as just one element of articulating personality and the moment, telling us "I think that clothing means very little if it isn't used to help someone express themselves". Her work certainly is expressive and the stories she builds within her shoots have rich and compelling narratives. Set to graduate in a matter of weeks, her own narrative is about to shift somewhat, with plans to move to NYC by the end of the year. Regardless of where Jingyu is based, we'll be pouring over her work with great admiration and looking forward to whatever comes next.